Are you planning a Las Vegas family vacation? There are so many things to do in Las Vegas with Kids. Read about Vegas hotels, restaurants and attractions.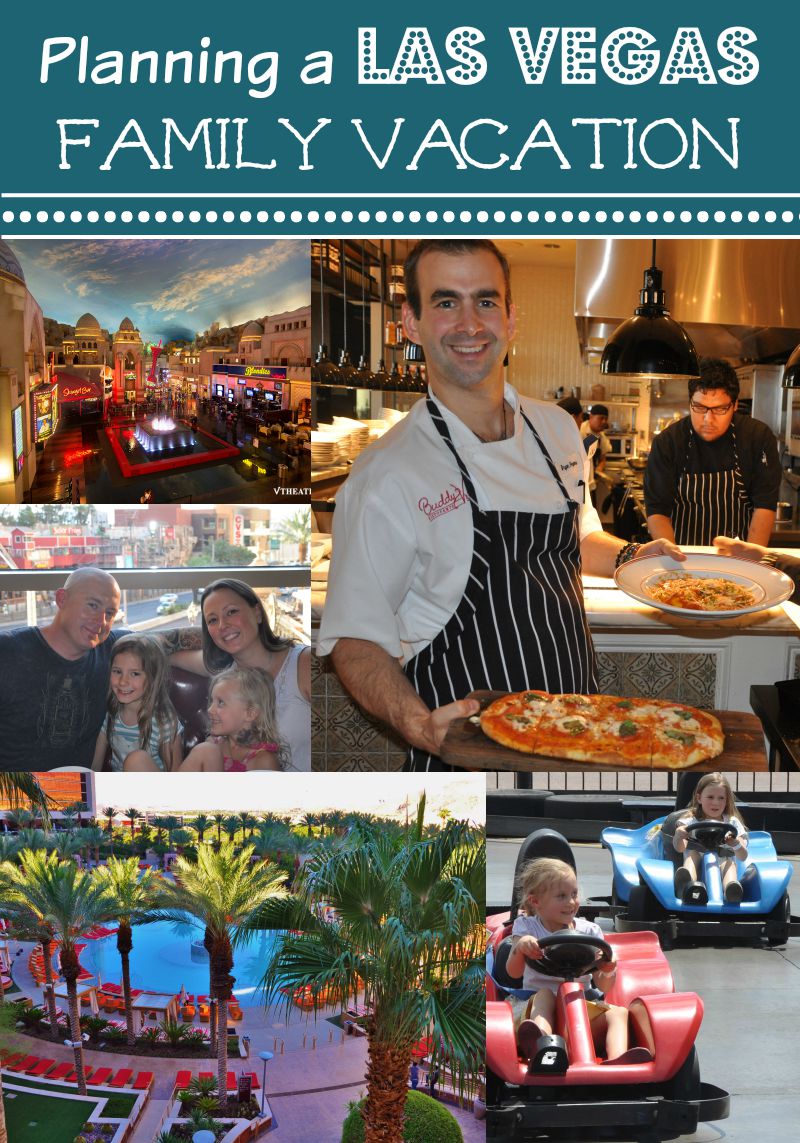 Who would have thought there are a million things to do in Las Vegas with kids?
Not I, and I've been going to Las Vegas 2-10+ times a year since I was 19 . If you were anything like us, when you had kids you thought your days of going to Las Vegas were over – or at least limited to when you could find a sitter. But as a parent, you hear from other parents about the elusive "kid friendly" and fun "family activities" that you can find in Las Vegas, so we had to investigate for ourselves.
Check this out. There's so much to do in Las Vegas for kids. We literally spent 5 days and 4 nights having more family fun than the Griswolds could pack into all of their vacations combined. Whether we were eating amazing food at Buddy V's, racing go carts at Las Vegas Mini Grand Prix, going to see a Variety Show at the Venetian or chillaxing by the pool at Red Rock Casino, Resort and Spa, all four of us had ear to ear smiles on our faces throughout our entire Las Vegas family vacation.
This is going to be the first post in an entire series of post on our Las Vegas family vacation where we'll share some of the things to do in Las Vegas with kids we discovered. We're going to give blunt and honest reviews of all of our experiences, which were for the most part very positive.
Here are the things to do in Las Vegas with kids we've covered: