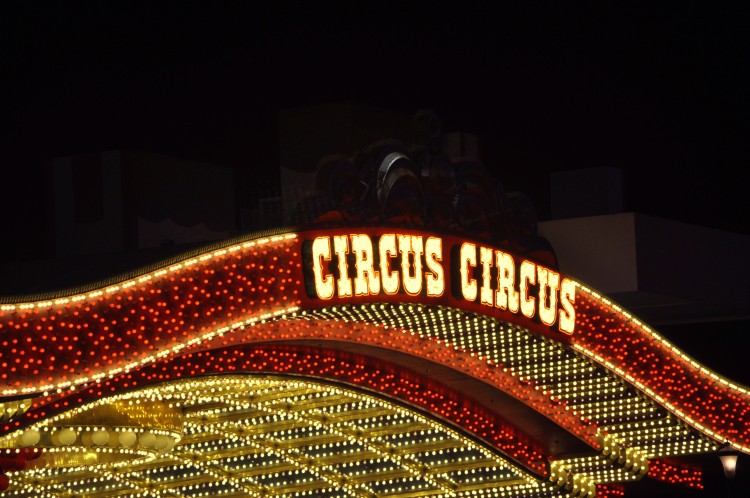 When staying on the Las Vegas Strip with kids there are many things to consider. When we decided to go ahead and take our trip to Las Vegas we decided our first 2 days would be spent on the strip with the kids. In our search for a family friendly place to stay at on the strip we chose Circus Circus.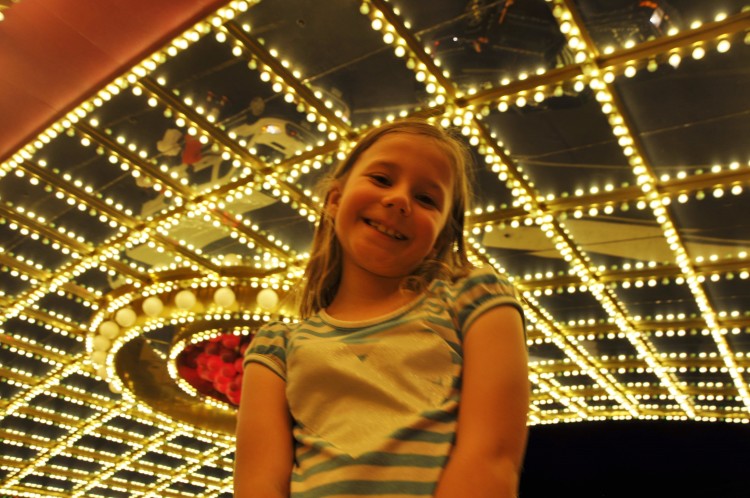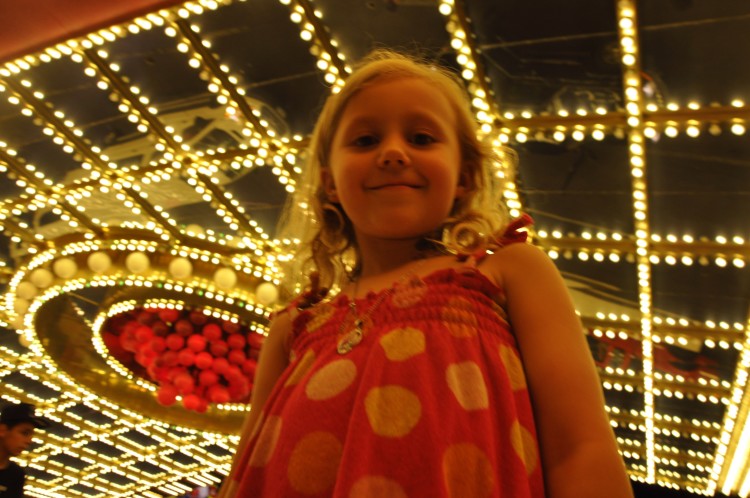 Circus Circus has the Adventuredome and huge arcade and free circus acts every 45 minutes all day long. While it's certainly not a 5 star resort, it's a good place for a family on a budget when traveling to the Las Vegas Strip with kids.
The Room
We stayed in the Skyrise Tower on the 29th floor and we were close to both the parking garage and pool. The room had 2 queen beds in it. The room was a little dated and had a slight musty smell; but it wasn't anything diffusing some essential oils didn't immediately fix.
The air conditioning unit is inside of the room and was a bit noisy through the night. The walls were a little on the thinner side, so you could definitely hear the neighbors on either side, but nothing earplugs didn't fix.
The Hotel
Everything at Circus Circus we saw was very affordable from gift shops to dining. I broke my sun glasses when pulling into valet and picked up 2 pairs for $8. They're not the best quality, but they look pretty sick and I already lost a pair. The Mexican Grill is very reasonable, especially for Vegas. There's a good selection of shops and of course things to do with the kids.
The AdventureDome is insane. It's like a giant blue whale threw up a few hundred kids who are running around, laughing and having an amazing time. There are all sorts of rides and roller coasters in this giant indoor amusement park. It's pretty rad to say the least!!!
Upstairs from the casino is The Midway, which is full of amusement park style games which are fun for the entire family. The area was swamped full of kids running around, screaming and having a great time. Every 45 minutes, world class circus acts come out and perform. We watched a couple of the acts and the girls were super intrigued and loved it.
The Downside
Check-in at the hotel was chaotic and took over an hour. There were plenty of empty registers to check people in at, but not enough staff. This is unacceptable by any standard, especially in Las Vegas. Hopefully your check in goes fast, but ours was the opposite of fast.
The rooms were tidy and clean, but as I mentioned above, there's an older musty smell to the hotel. The walls are thin as you could definitely hear your neighbors and commotion in the hall.
The pool area was dated, the concrete floor was dirty and there was a very strong chlorine smell coming from the hot tub. Having a pool is a nice amenity, but don't base your stay at Circus Circus on its pool.
The Overall Experience
Circus Circus is an older iconic hotel and casino in Vegas, which is showing its age. If you're coming to the Las Vegas Strip with kids and you're on a budget, keep Circus Circus in mind.
The hotel served its purpose as a place to sleep. It wasn't anything fancy. At the end of the day, you get what you pay for. Circus Circus isn't a 4 or 5 star resort. Keep that in mind when you book your room. That said, it's a great place for an affordable family trip to Vegas.