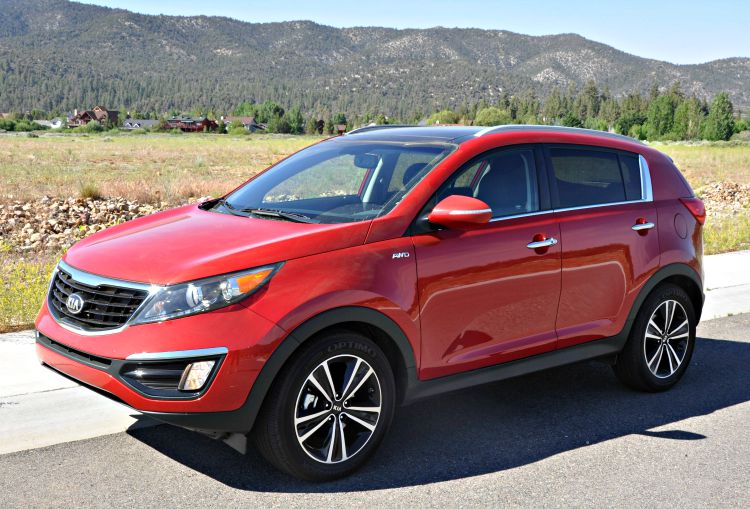 I have made no effort to hide how much I love the Kia vehicles I have driven. I finally had the chance to drive the 2015 Kia Sportage SX. It did not disappoint! I was so sad to send the Kia Sportage back at the end of the week.
Unlike many of the car reviews I write, I didn't take the Kia Sportage on a road trip. I used it for driving around town like I would normally drive our vehicle. It's also the first vehicle I didn't install car seats in. I spend most of the week going to the gym and meetings and the Kia Sportage was the perfect around town vehicle for me.
The backseat has plenty of leg room for the girls though.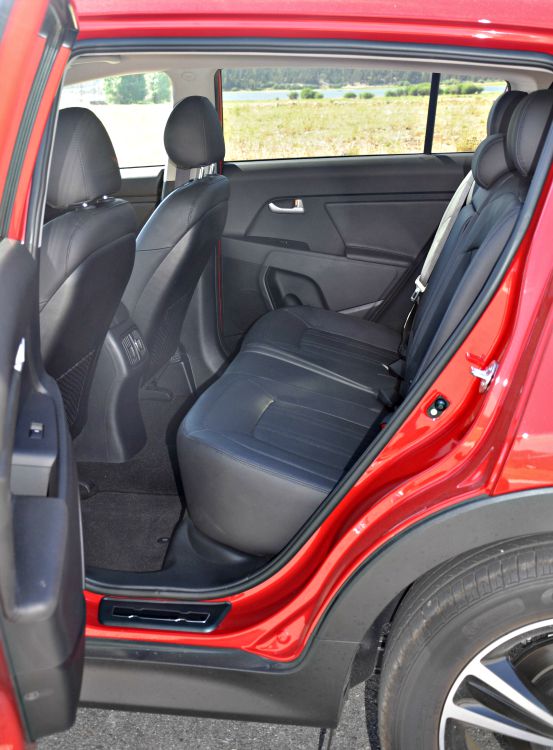 The Kia Sportage drives super smooth and it has a ton of pick-me-up! I was really impressed with how fast it accelerates. I always feel safer in a car that accelerates well.
The driver's seat was also super comfy. I think if I had taken it on a road trip, I'd be feeling pretty good when we arrived at our destination. I love the seat coolers. Since I overheat so easily, I love this feature so I don't have to freeze everyone else in the car out.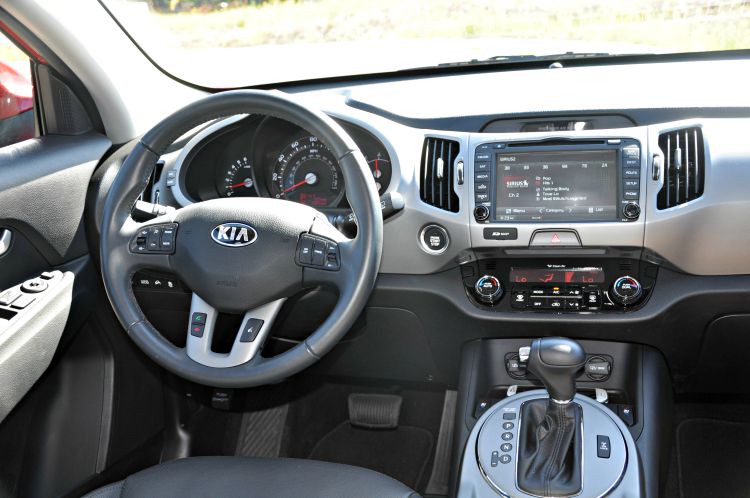 I also love how much space you can get in the back if you fold the seats down. Even without the seats folded down, I was able to fit a huge grill box in the back. I was amazed that it fit because the box was enormous.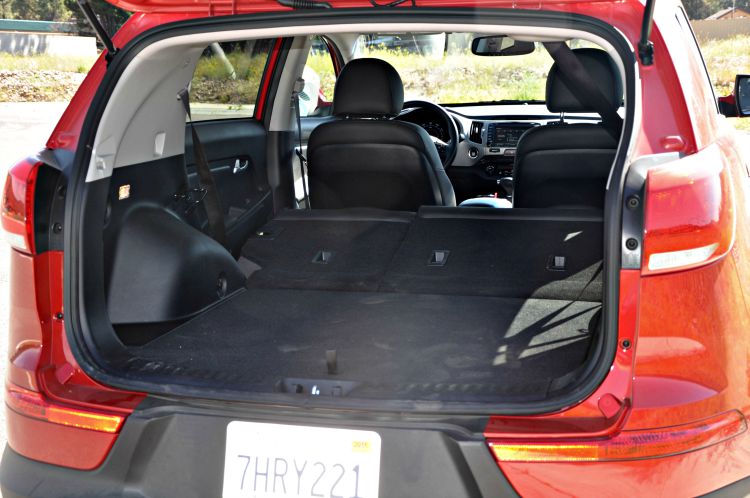 There is also a really cool organization tray in the trunk. I love this for storing emergency essentials during winter.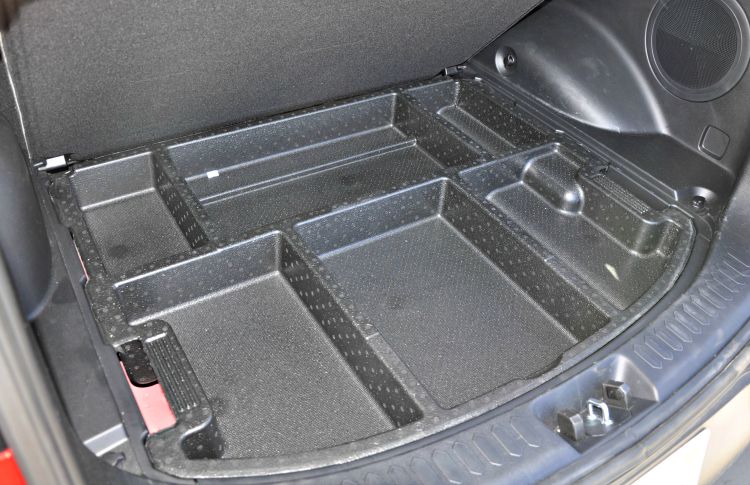 The spare tire is hidden right under the tray.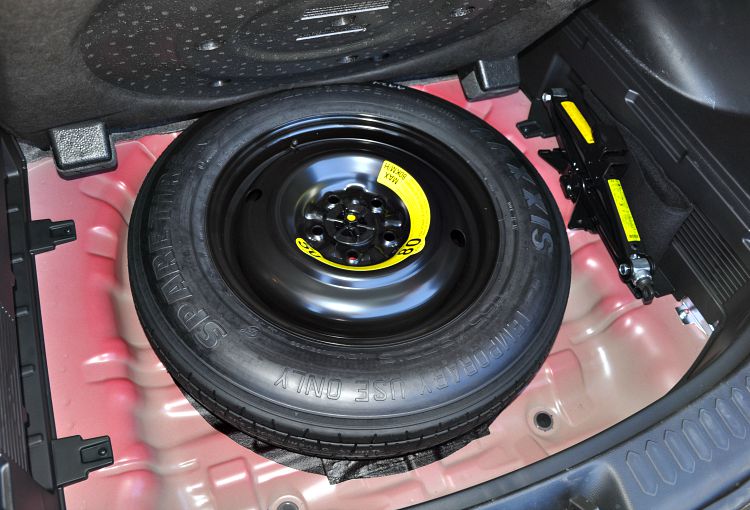 I also love that this Kia Sportage has all wheel drive (AWD). That's a really important feature when you live in the mountains. It means you can drive without chains even when chains are required in many instances. Plus we live on a dirt road, which can get really wet and muddy when it does snow.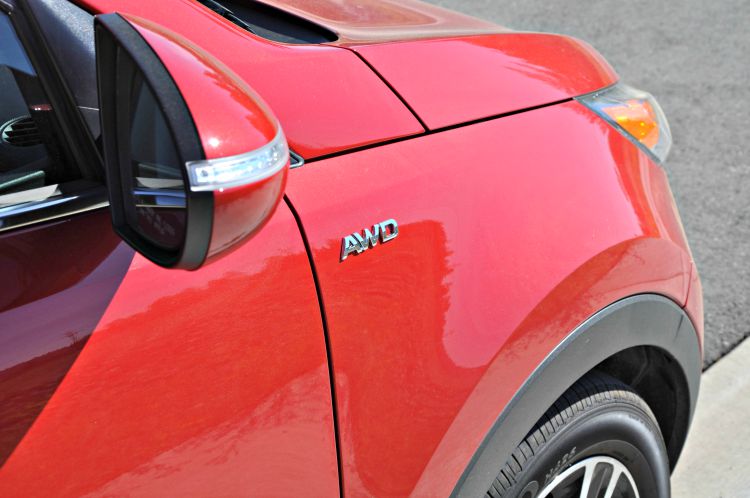 I am having a really hard time deciding whether I'd choose the Kia Sportage or the Kia Sorento as my vehicle of choice. They are both amazing. I like that the Sportage is a bit more compact, but I love the 3rd row in the Sorento. They get about the same MPG. The Sportage gets 21/28 and the Sorento gets 21/29. The price is only a couple thousand different. You can read my Kia Sorento review to see more about what I thought.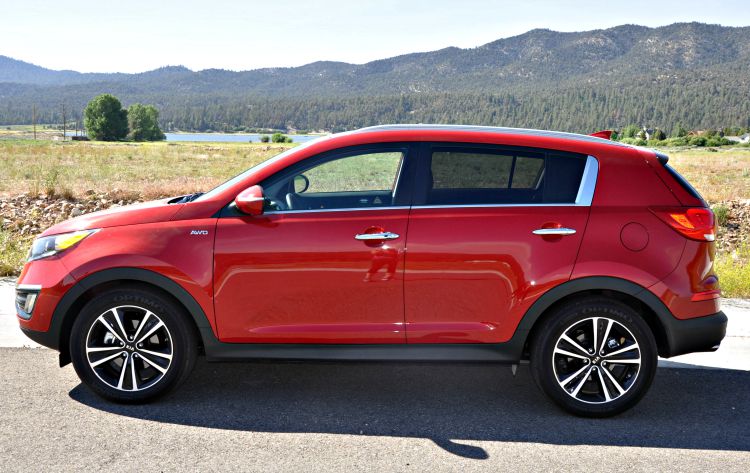 If you're looking for an amazing Crossover SUV, be sure to test drive the Kia Sportage.