Thank you to Visit Santa Barbara for helping us coordinate our trip to Santa Barbara and suggesting so many great family friendly activities in Santa Barbara!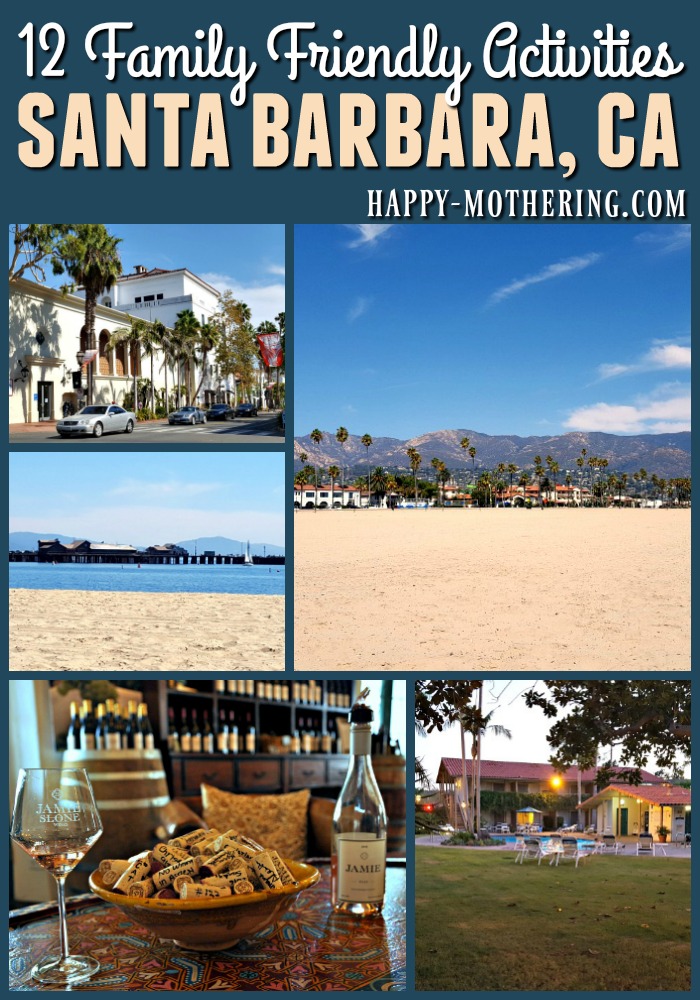 Are you planning a family vacation to Santa Barbara and want to find the ultimate list of family-friendly activities? Our list of family-friendly activities in Santa Barbara is the ultimate resource you've been looking for.
We got to experience some of these great activities on our recent trip to Santa Barbara. Many of these family-friendly activities are still on our to-do list. That's because there are just so many fun things to do with your family in Santa Barbara that you can't do them all in just a couple days!
Here are some fun family friendly activities in Santa Barbara to add to your list.
1. Enjoy a Day on the Beach
One of the first things the girls wanted to do when we got to Santa Barbara was head to the beach. While we live in California, we live in the mountains and don't get to the beach often. It was a trek out across the sand in my walking boot, but it was worth it to see the girls have so much fun with Daddy!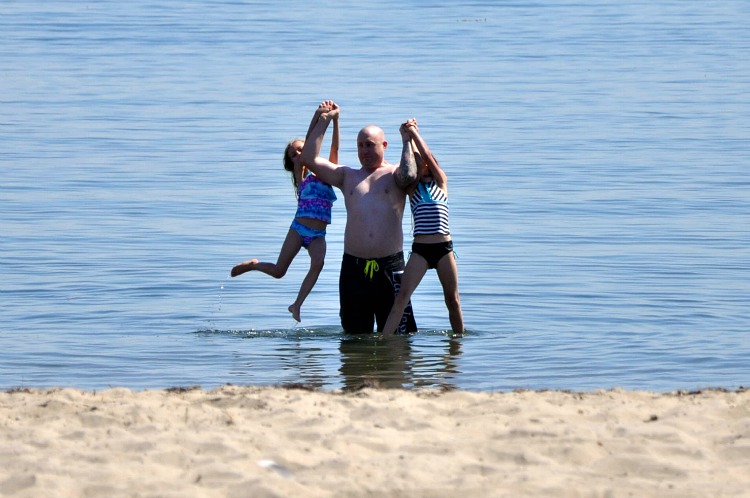 The girls had a blast playing in the sand and in the water. A seal kept swimming up near where they were playing. They got a real kick out of that!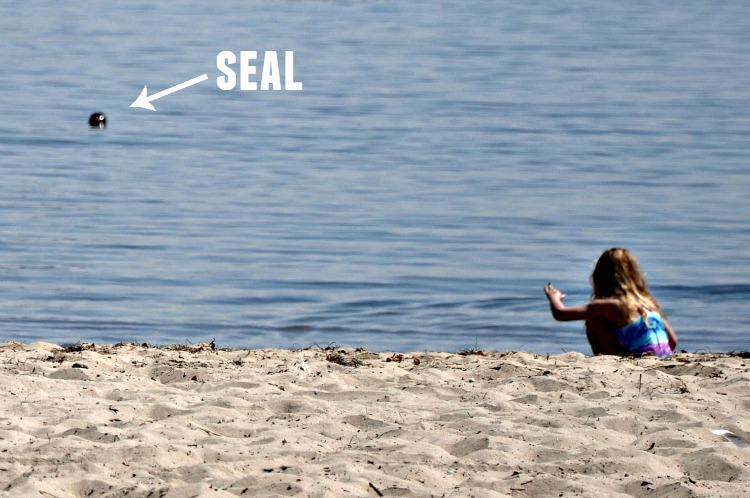 Santa Barbara has several beaches you can check out. Learn more here.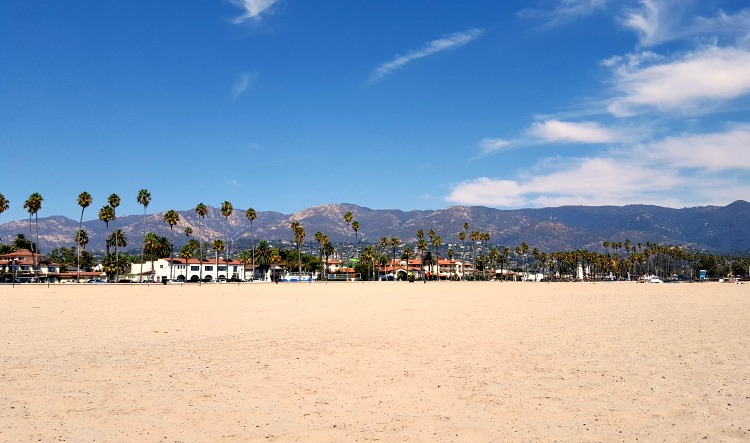 2. Take a City Tour with the Santa Barbara Trolley Co.
If you want to take a great city tour, the Santa Barbara Trolley Co. offers a 90-minute narrated trolley tour of the city. On the trolley ride, you'll get to see Old Mission Santa Barbara, the Santa Barbara County Courthouse, the Moreton Bay Fig Tree, Butterfly Beach and more.
While we just couldn't squeeze this tour in during our short visit, it would be a great way to see the sights of Santa Barbara!
The trolley departs every hour on the hour, 10 a.m. to 4 p.m. from the Visitors Center on the corner of Cabrillo Boulevard and Garden Street.
3. Wheel Fun Rentals of Santa Barbara
Do you like to be a bit active when you travel? Then you'll want to check out Wheel Fun Rentals of Santa Barbara. You can rent bicycles, segways or surreys and ride along the waterfront and through the Funk Zone.
We were very much looking forward to renting a surrey, but we weren't able to this time around since I shattered my toe. Next time for sure!
Wheel Fun Rentals is located at 22 State St., Santa Barbara.
4. Explore Museums and Cultural Attractions
Santa Barbara is chock full of museums and cultural attractions. We love visiting museums when we travel, but there just wasn't enough time in our short trip to soak up any Santa Barbara Museums.
Some museums you may want to add to your list include:
5. Santa Barbara Zoo
Zoos are always a favorite of the kids. We've never been to the Santa Barbara Zoo, but it's a great family friendly activity if you're on vacation in Santa Barbara. This "green" zoo is home to more than 500 animals on 30 acres that aren't too far from the Santa Barbara waterfront.
Be sure to check out the California Trails exhibit, which features threatened and endangered California native animals such as the California condor, Channel Island foxes, bald eagles and California desert tortoises. It also houses threatened reptiles and amphibians native to nearby Los Padres National Forest.
6. Take a Stroll Down Stearns Wharf
If you're on vacation in Santa Barbara, be sure to visit the West Coast's oldest operating wharf and one of Santa Barbara's iconic landmarks – Stearns Wharf.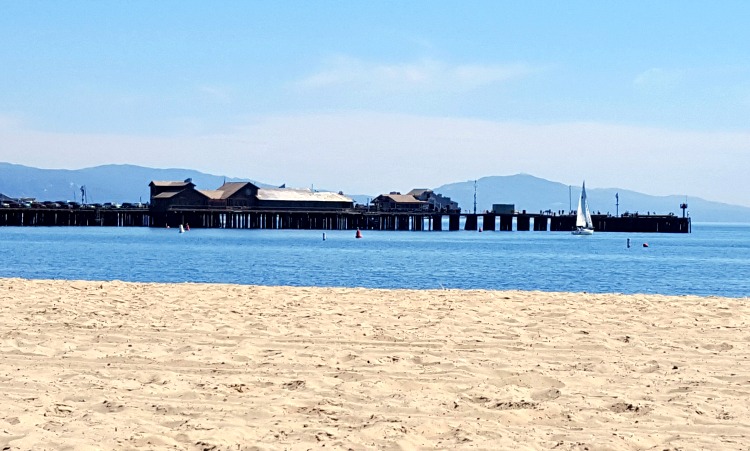 You'll have the opportunity to explore an eclectic collection of shops, dining establishments and more, from the Santa Barbara Shellfish Company and Deep Sea Tasting Room to the Santa Barbara Museum of Natural History Sea Center.
7. Explore Santa Barbara Harbor
Across the way from Stearns Wharf, you'll find Santa Barbara Harbor where you can enjoy a range of dining options or a leisurely walk alongside more than a thousand watercraft. On Saturdays, you can check out the haul of fresh fish at the Fisherman's Market. We weren't there on a Saturday or we definitely would have checked that out.
You can also rent kayaks and stand-up paddleboard rentals, go whale watching or hop on a sailing excursion that departs from the Harbor's SEA Landing. Check out the Lil' Toot water taxi for travel between Santa Barbara Harbor and Stearns Wharf.
8. Peruse the Historic Shopping District
You'll find Santa Barbara's primary shopping district downtown on State Street, with a great assortment of shops that span across 10 walkable blocks from Sola Street to Gutierrez Street.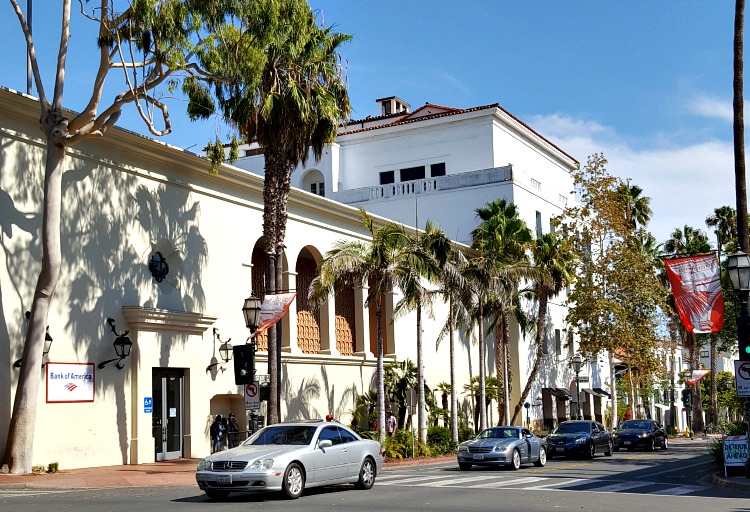 If you're up for more shopping, you'll also want to check out Paseo Nuevo, located in the heart of downtown, where you'll find a variety of upscale retail outlets, boutiques and eateries in an open-air environment.
If you want to take in a bit more history, be sure to visit El Paseo, California's first shopping center – built in 1920. It's located at the corner of State and De la Guerra streets and is still home to shops and restaurants.
9. Get Outside and Go Birding
Did you know that Santa Barbara County is one of the country's hot spots for birding? If you're an avid birdwatcher, you'll find a mix of resident and migratory birds in Santa Barbara. So far more than 500 species of birds have been recorded. That's because Santa Barbara enjoys a habitat mix that includes saltwater, coastal wetlands, freshwater marshes, coastal sage scrub, native grasslands, riparian woodlands, oak woodlands, chaparral and pine forests.
10. Let Your Foodie Out to Play
There are plenty of opportunities to enjoy great food in Santa Barbara. The entire downtown area is chock full of great restaurants to try. Our kids love exploring new restaurants with us and Santa Barbara is a great place to do that.
We visited Persona Wood Fired Pizza one day for lunch and enjoyed the fun atmosphere and delicious pizza. They make 12″ woodfired pizza to order. Fresh and fast!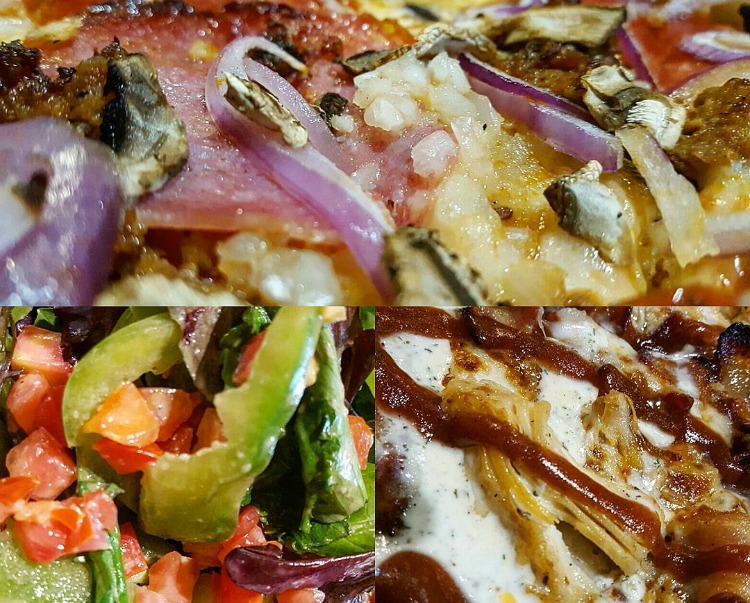 If culinary excursions are your thing, check out SantaBarbaraFresh.com for some ideas. Some culinary tours you may want to explore are Eat This! Shoot That!, Market Forays or Taste Santa Barbara Food Tours.
11. Imbibe in the Local Wines and Brews
Santa Barbara is a well known wine growing region. While you may not be able to visit Santa Barbara Wineries with the kids in tow, you can hit the Urban Wine Trail. Our kids were welcomed into all of the tasting rooms we visited.
If local brews are more your thing, Santa Barbara is also known for craft breweries. Brew Trek is designed for beer lovers much like the Urban Wine Trail is designed for beer lovers.
If you want to explore local brews, you can visit these breweries in Santa Barbara (and more in surrounding areas):
The Brew House
Figueroa Mountain Brewing Company
Santa Barbara Brewing Company
Telegraph Brewing Company
Pure Order Brewing Company
American Ale and Third Window Brewery
M Special Brewing Co.
12. Relax by the Hotel Pool
There's something to be said about just relaxing on vacation. One of our favorite things to do is just relax by the pool. Our hotel room at the Best Western Peppertree Inn walked right out to the pool, so Brian got to take the girls swimming a couple times.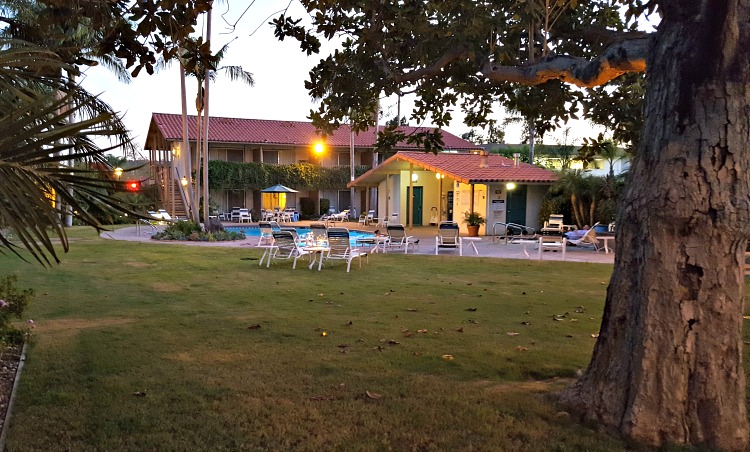 Santa Barbara is a wonderful travel destination for families. There are so many family-friendly activities that there's sure to be something to entertain everyone.
If you want to learn more about your trip to Santa Barbara before you go, check out these books: