Are you looking for a family friendly Santa Barbara Hotel for your next family vacation? Read about our experiences at the Best Western Plus Peppertree Inn!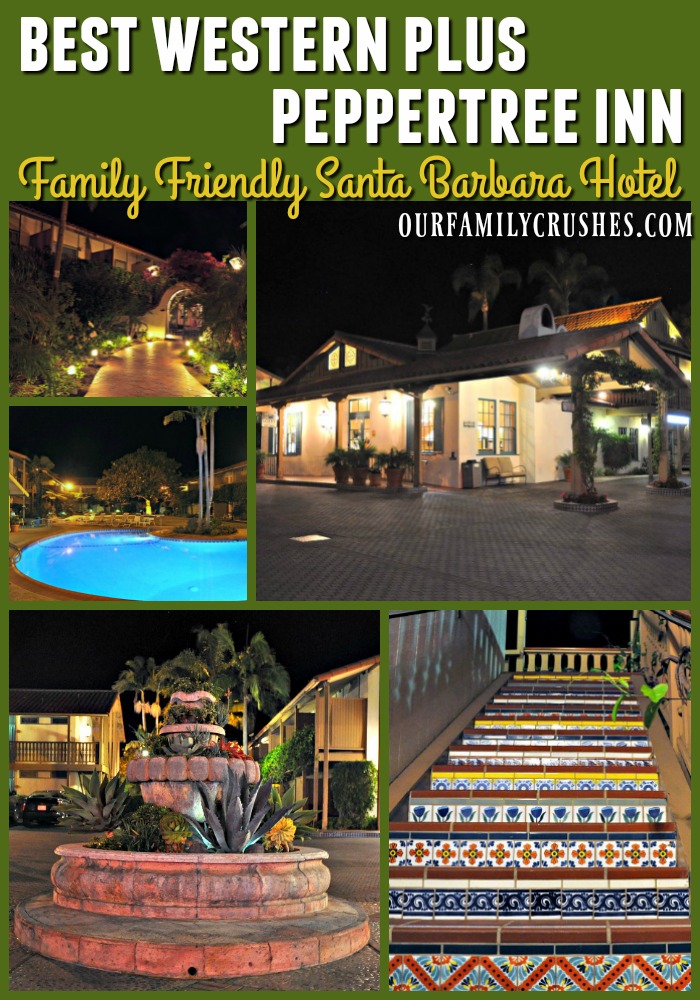 Visit Santa Barbara (the Visitor's Bureau in Santa Barbara) coordinated our stay at the beautiful Best Western Plus Peppertree Inn Santa Barbara for 3 days and 2 nights so we could get a taste of what Santa Barbara has to offer…. which is a lot!!!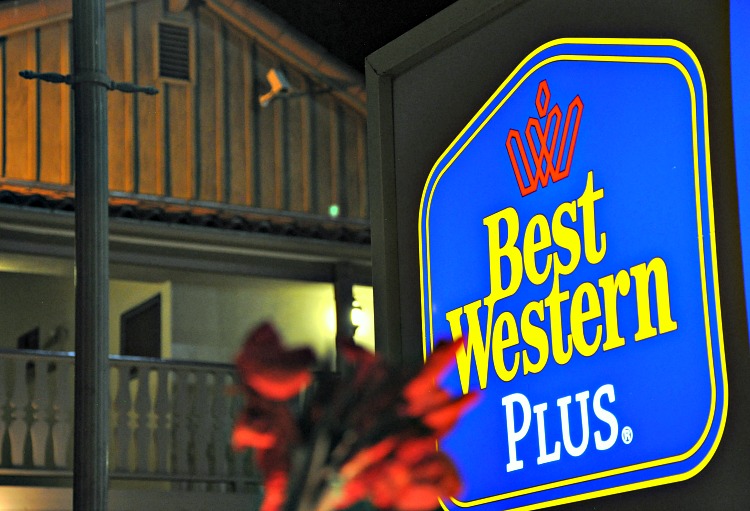 The first thing I look for in every hotel (ones we review or not) is how clean the hotel room is. When we get to a hotel we're reviewing, we pretty much expect that room is going to have some extra special attention paid to it. So we've come to expect the rooms we stay at to be on the stellar side of clean.
When we arrived at the Best Western Plus Peppertree Inn, the room we were originally going to stay in was on the 2nd floor. However, Chrystal shattered her big toe a week before our trip and she was a limpy gimpy. As soon as the front desk clerk noticed that, he immediately moved us to a 1st floor room – great service.
Now here's the deal. The hotel staff had no warning we were going to say in the 1st floor room. We were simply moved with no notice. That room was spotless – impeccable actually. I was impressed by the cleanliness of the room.
Though not giant, the room had 2 queen beds and a big flat screen TV with all the channels. We haven't had cable at home in 5 or 6 years, so watching commercials was pretty interesting. It also had a recliner in the corner that Chrystal thought was pretty cool for propping her leg up in and reading.
As a family of four, we also appreciated that the sink was separated from the shower and toilet. So if we were getting ready to go somewhere we didn't all have to wait turns.
The best part of our room and every room at Best Western Plus Peppertree Inn Santa Barbara is we had a patio.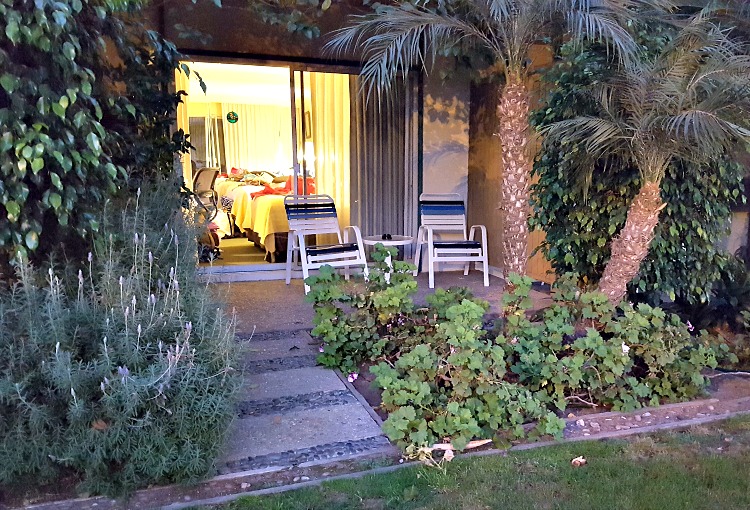 It was a great place to relax and night and play music.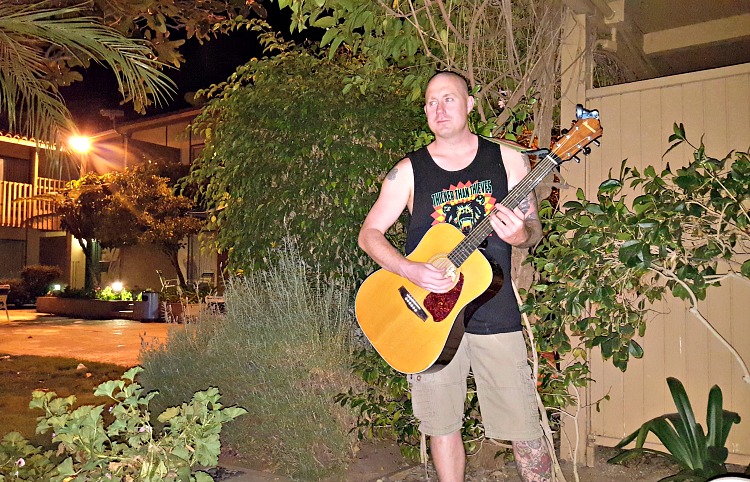 Our patio opened up to the courtyard, which was steps away from the pool. Our girls can never get enough swimming in when we're staying somewhere with a pool.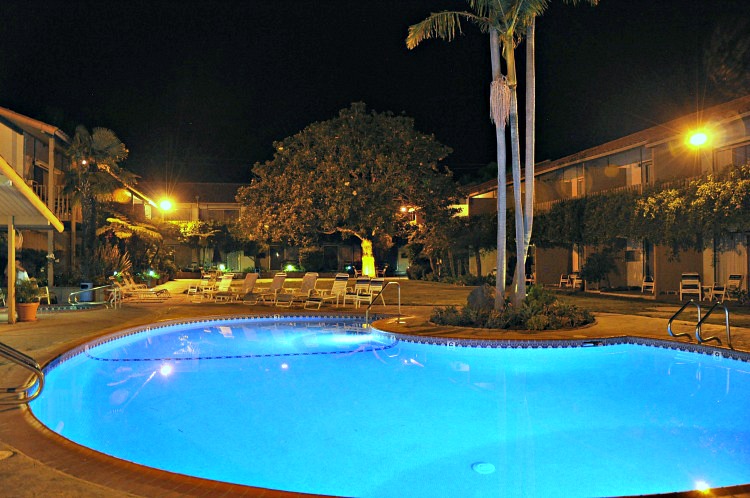 The 2nd floor rooms have a balcony so everyone gets to enjoy the fresh evening air in Santa Barbara.
The property itself is on State Street just off the freeway, directly across from 5 Points Shopping Center. You have all of the conveniences you need just across the street, including a Vons to pick up provisions. The property is about 5.5 miles from the beach, so be prepared to drive or grab an UBER.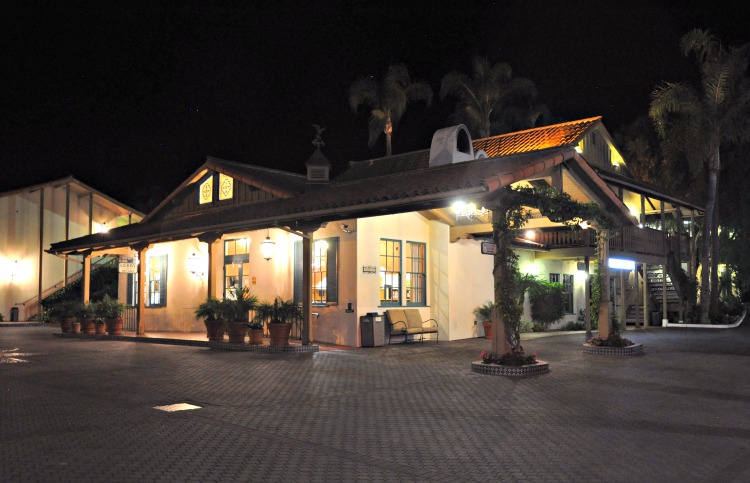 The Best Western Plus Peppertree Inn is a beautiful property. The vegetation around the property is gorgeous. The Spanish Tile laid throughout the property accents its beauty.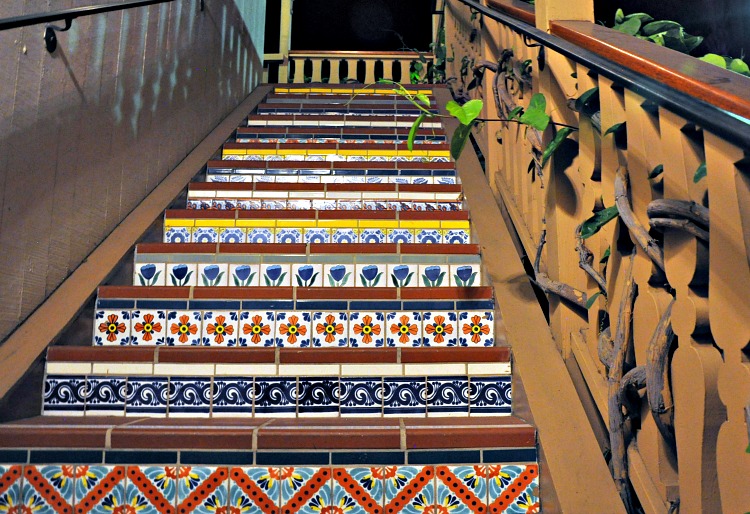 Visit Santa Barbara is pegging the county as The American Riviera. The atmosphere at the Best Western Plus Peppertree Inn definitely reflects that.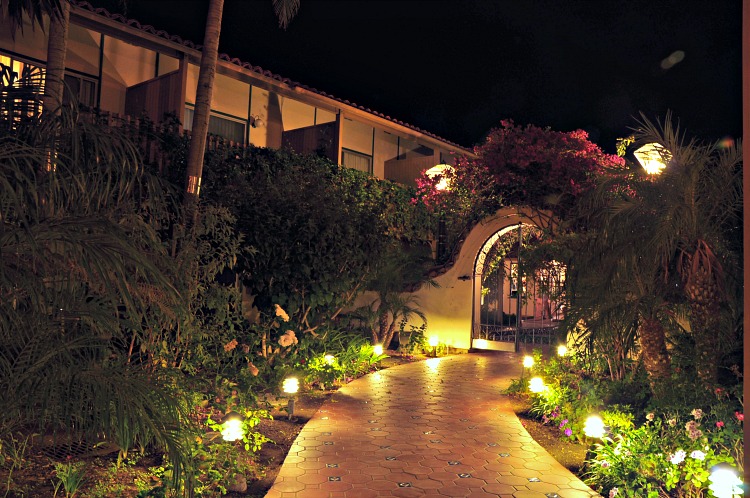 The old fountain turned planter was a nice touch. Since California is in such a huge drought, we liked the fact that they filled it with drought-tolerant plants instead of wasting water.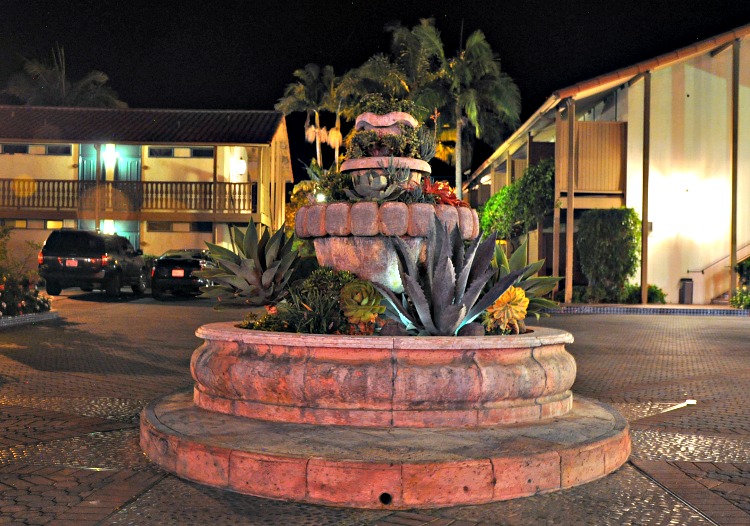 Another thing we really appreciated about the Best Western Plus Peppertree Inn is that they offer free fruit and coffee 24 hours a day in the lobby. So if you're in need of a quick and healthy snack, just head on over. The girls loved going and picking a piece of fruit up when they were hungry between meal times.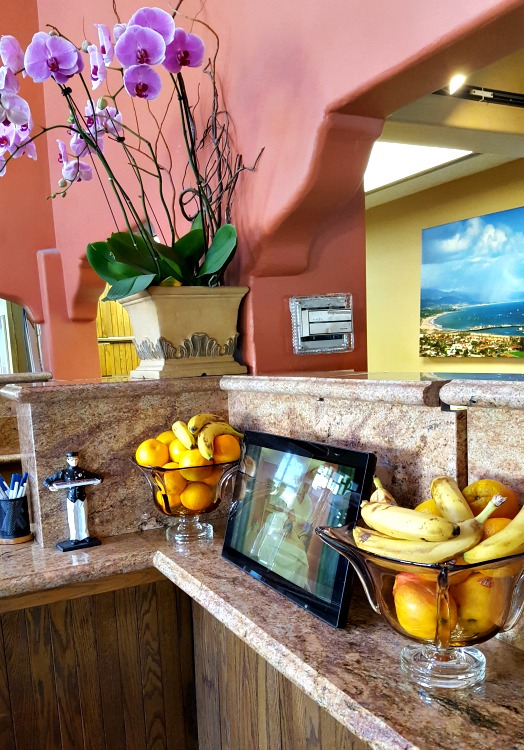 There is a restaurant onsite if you want to stay close to the hotel, although we didn't get a chance to check that out.
The Best Western Plus Peppertree Inn was a wonderful family friendly Santa Barbara hotel to stay in. We thoroughly enjoyed our stay at The Best Western Plus Peppertree Inn. It's a wonderful family friendly hotel close to everything in Santa Barbara.