Are you curious what it's like to stay at Extended Stay America? Read about our experience traveling to the Extended Stay America Cypress location.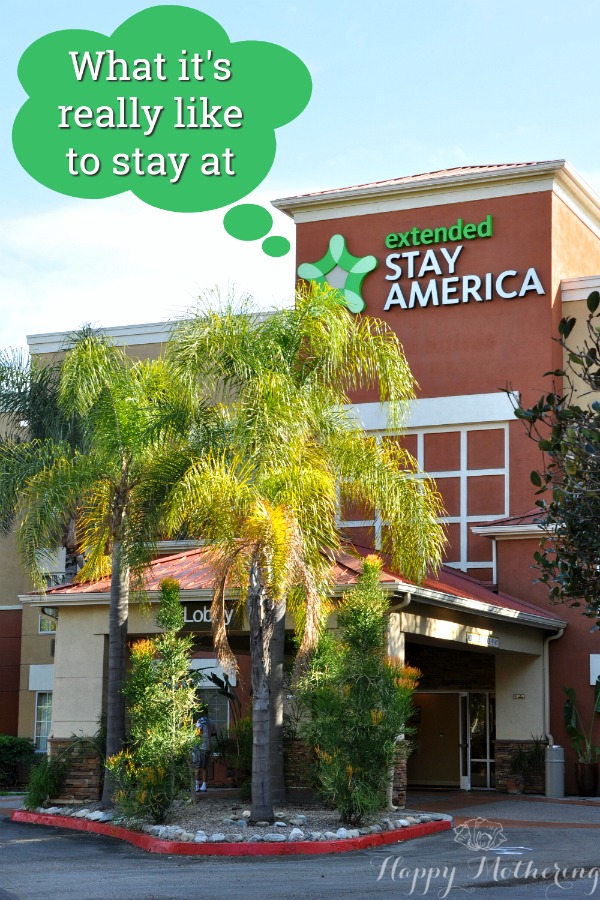 My family loves to travel. We take short trips every chance we get. Since we live about 3 hours from San Diego, Los Angeles and Las Vegas, we have a lot of great local roadtrip options.
I love visiting Orange County with my family. There are so many things to do! Amusement parks like Disneyland and Knott's Berry Farm, water parks like Knott's Soak City, dinner shows like Pirate's Dinner Adventure and Medieval Times, beaches, restaurants and so much more. And it's only a 2 hour drive for us!
While we love traveling, we prefer not to eat out for every meal. We very, very rarely eat out at home so it doesn't sit well with our bodies to eat every meal out when we travel.
So we always look for hotels and places to stay that have a kitchen. It allows us to travel and stick to our normal eating habits.
Expo West was earlier this month. It's my absolute favorite convention to attend because every brand in the natural products industry is there along with 85,000 other people who care about health and natural living like me.
It's hosted in Anaheim, CA every year, which is in none-other-than Orange County. And the convention center is literally across the street from Disneyland if you have little ones.
This year, we were provided with a room to stay in at Extended Stay America during Expo West. I'd never stayed at an Extended Stay America before, so I was unsure what to expect. All I knew was that the rooms have kitchens and that the hotel was 7 miles from the convention center.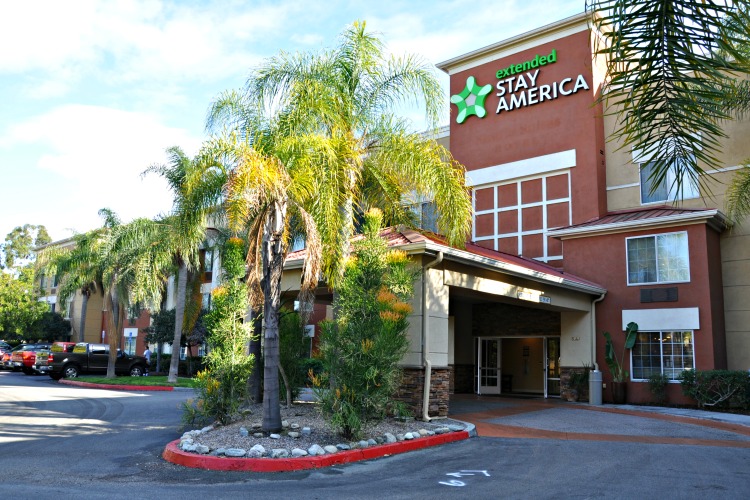 I arrived in the evening, so I expected to have difficulty parking. I did not. The Extended Stay America location in Cypress has a large parking lot with plenty of spaces, and there's no charge for guests (that's rare in Orange County).
There is even a door on the back side of the hotel, so if you park in the back, you can still quickly and easily access your room.
Check in was really easy, the staff was super helpful and expedient. I got my keys and headed up to my room.
I was pleasantly surprised with the size and cleanliness of the room. My room had two queen sized beds. They were relatively comfortable and I slept well.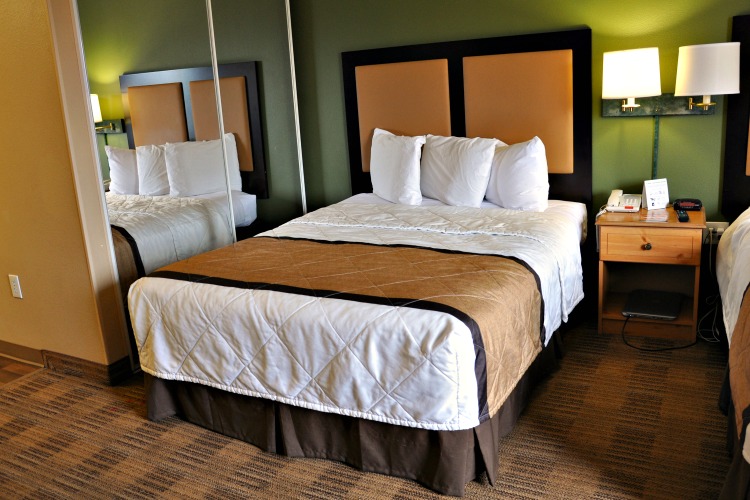 The kitchen had everything I needed to cook my meals while I was there. The only thing the kitchen lacks is an oven, but that's okay. I was even able to make and photograph my Colcannon recipe in the Extended Stay America room!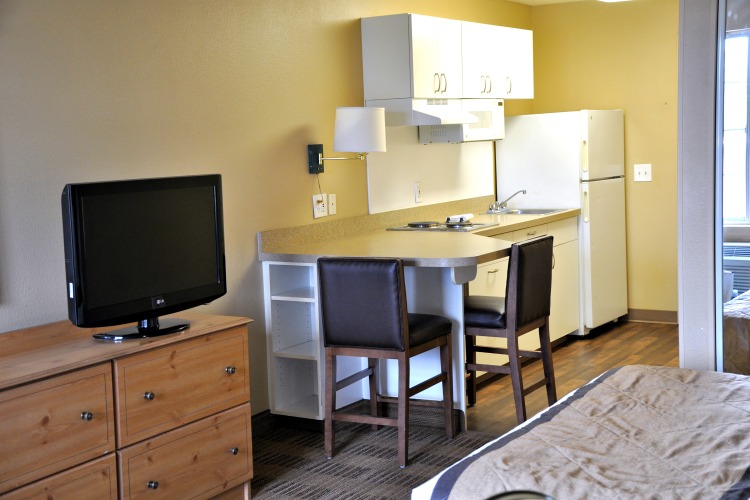 If you want to use your kitchen, you need to order the kitchen items you need and then housekeeping delivers it to your room. I called down to the front desk with what we wanted and it was delivered within 15 minutes.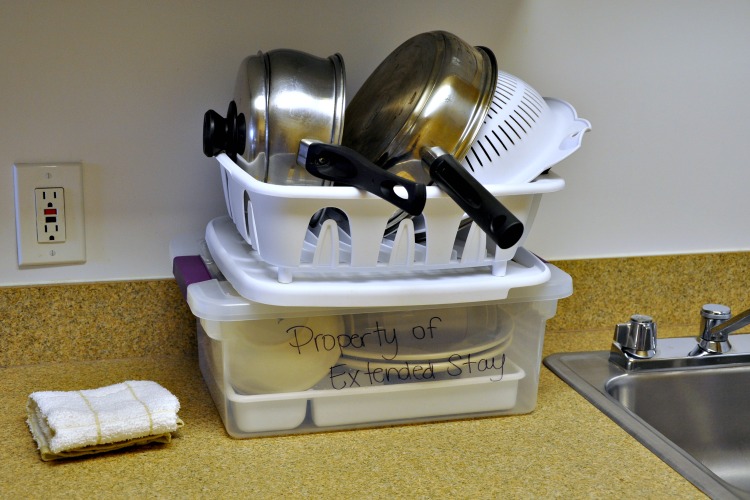 You are responsible for washing your own dishes while you're at Extended Stay America, and they provide everything you need for that too.
Housekeeping works a bit different at Extended Stay America. They don't clean your room every day, but you can get fresh linens when you need them. Check the Extended Stay America website for the cleaning details for your length of stay.
The room has a nice big bathroom with a shower that seemed wider than most hotels.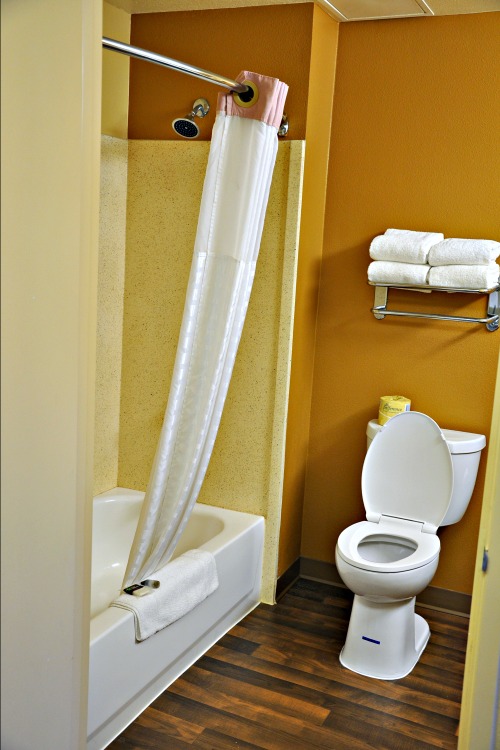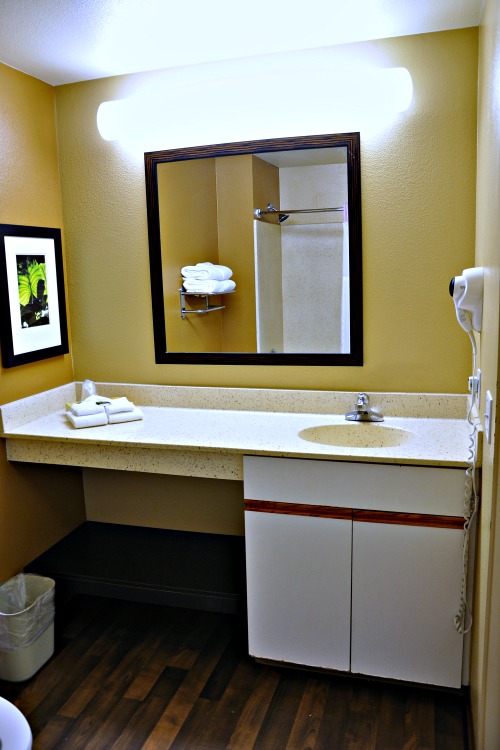 There is a desk, so you can get some work done. There is free wifi, but I found it necessary to upgrade to the faster internet option. It was only $3.99 per day, and I found that reasonable.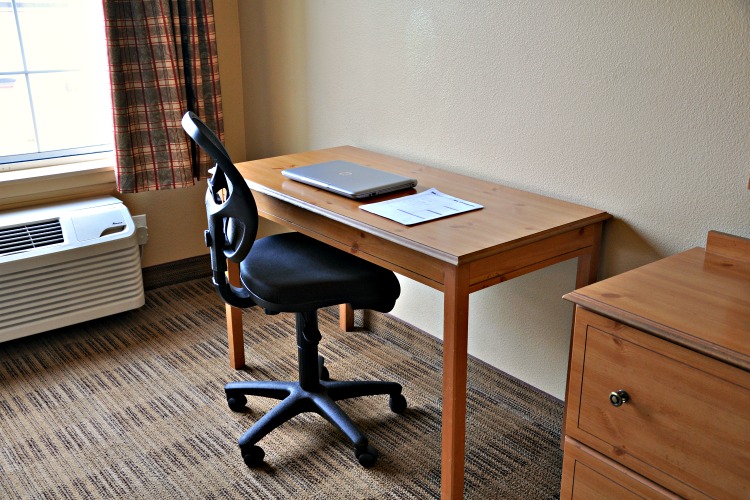 There is, of course, a nice dresser and a TV as well.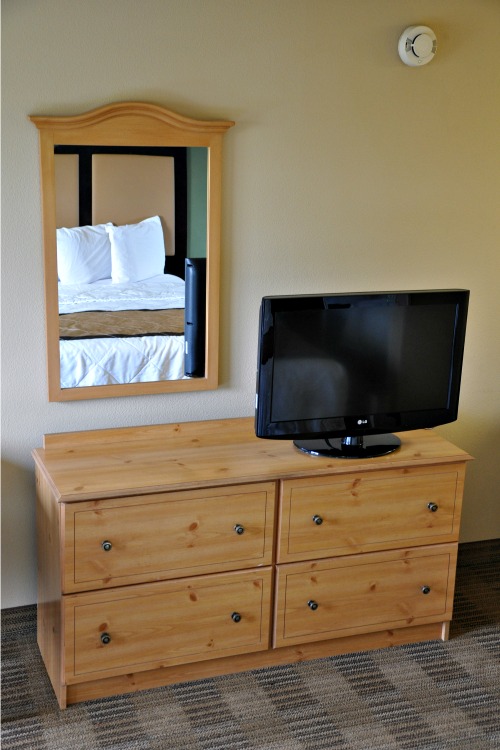 Each morning, you'll find free coffee and a grab and go breakfast (muffins at this location) in the small lobby.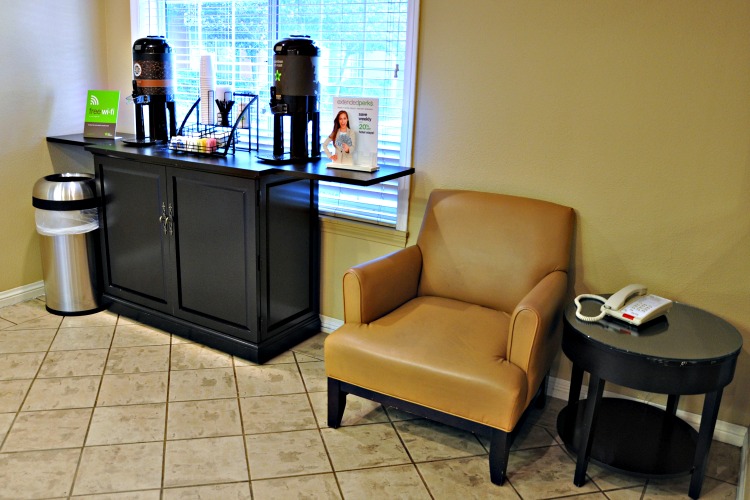 If you are on a longer trip or you have young children, you'll find the laundry room handy. There were 6 washer and 6 dryers.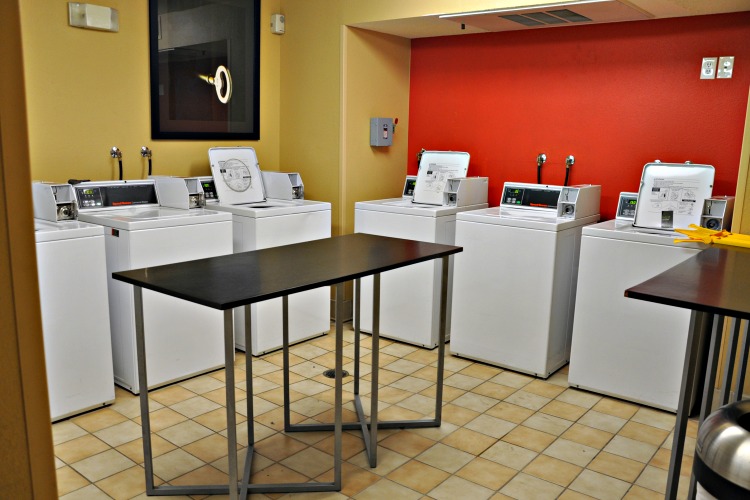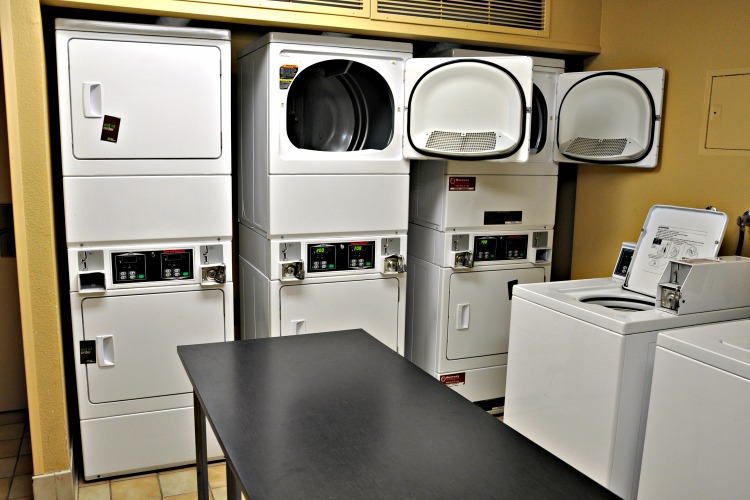 When you check out, remember to place your room key into the receptacle. When you do, Extended Stay America donates a room to a family that has a member battling cancer so they can be closer to them in the hospital.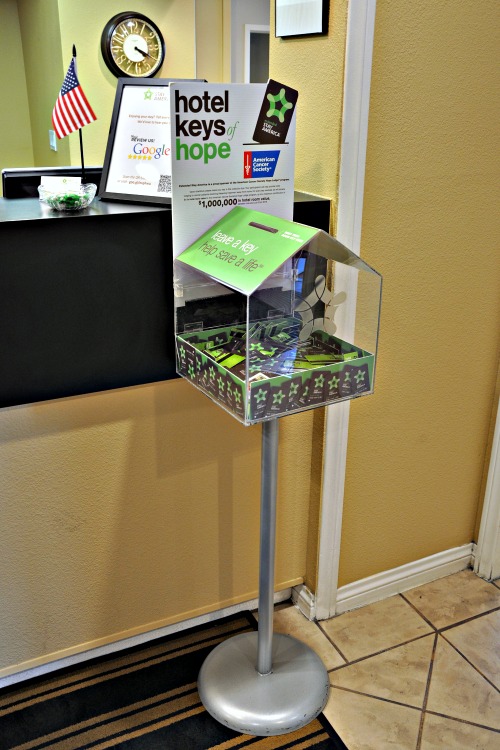 Overall, I found staying at Extended Stay America to be a good experience. The staff was friendly and helpful, the room was clean and comfortable, the kitchen was exactly what I needed and the location was convenient.