Are you planning a trip to Knott's Soak City in Buena Park? It's a really fun family vacation idea if you're in the Southern California area.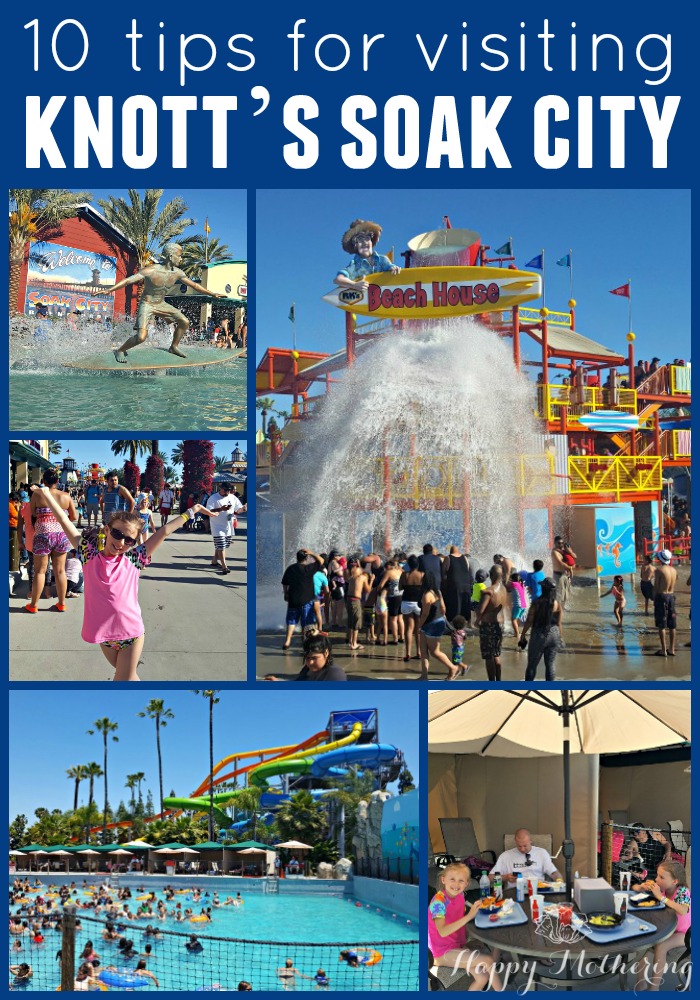 They just opened for the season last weekend, and we were invited to join in on the festivities. While I've been to Knott's Berry Farm many, many times, it was my first time visiting Knott's Soak City. I wasn't sure what to expect, but it was fun.
It's a great year to visit Knott's Soak City. They just opened a 2-acre expansion with some thrilling new water slides.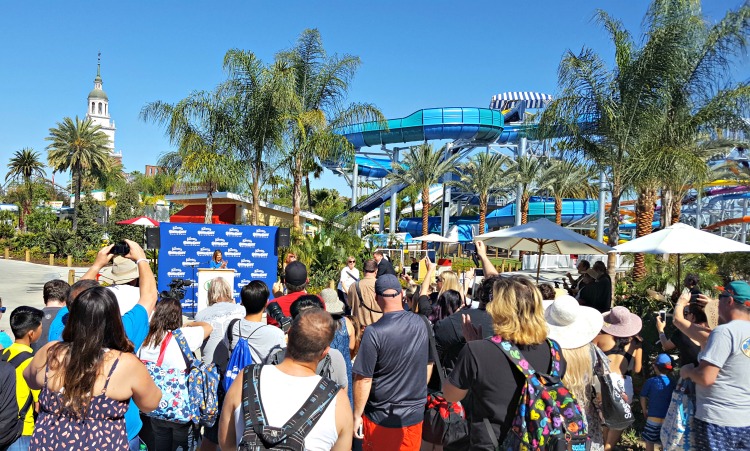 We got to be some of the first people to ride the slides at Shore Break towers, which is over seven stories tall. Zoë and I went on the slides with the Aqua-Launch chamber for our very first slide when we got there.
It is definitely more thrilling than any other water slide I've been on! You step into the chamber and it closes. You're standing on a piece of glass, just waiting anxiously for the floor to drop out from under your feet. When it does, you're sent into a high-speed, almost vertical free fall through a series of flat loops and S-curves in a translucent flume.
I was extremely nervous to go on that slide. Zoë was less nervous than me! She kept asking me if I was going to chicken out, but I went through with it. She even went on it again with Brian! Once was enough for me.
Our trip to Knott's Soak City was a lot of fun, but there were some things I wish I had known ahead of time. So today, I'm sharing my best tips for your trip to Knott's Soak City so you can relax and enjoy your time there!
Rent a Cabana
It gets quite hot in Buena Park during the summer months. It was about 92˚ when we were there on May 20! Most of the chairs are in the direct sun, and it's really nice to have a place to get away from the crowds for a bit.
When you rent a cabana, you also get your own dedicated inner tube for the day, so you don't have to wait at the bottom of the slides for one to become available.
You'll also be grateful to have your own server for food as well. The line at Longboard Grill can get quite long during lunch time, and it's much nicer to be able to relax and wait for your food to be delivered to you rather than waiting in line for an hour for food.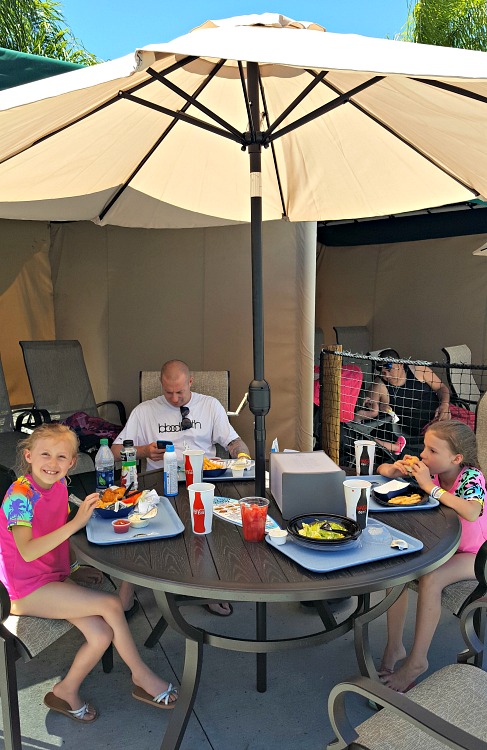 Get There Early
I highly recommend getting to Knott's Soak City right when it opens. You want to make sure you get a cabana if you want one.
If you decide you don't want to rent a cabana for the day, you want to get first dibs on lounge chairs. There are some areas that have partial shade, so do your best to get one of those spots or you'll be in the full sun all day.
You'll also have the best chance on getting on some of the newer slides before the lines get too long and crazy. We got right on one of the new slides in the morning and the line was really long later in the day.
Rent a Locker
If you rent a cabana, it comes equipped with a small safe where you can store your valuables. We loved that.
If you don't rent a cabana, you'll want to rent a locker so you can make sure your valuables are secure while you enjoy your day at Knott's Soak City.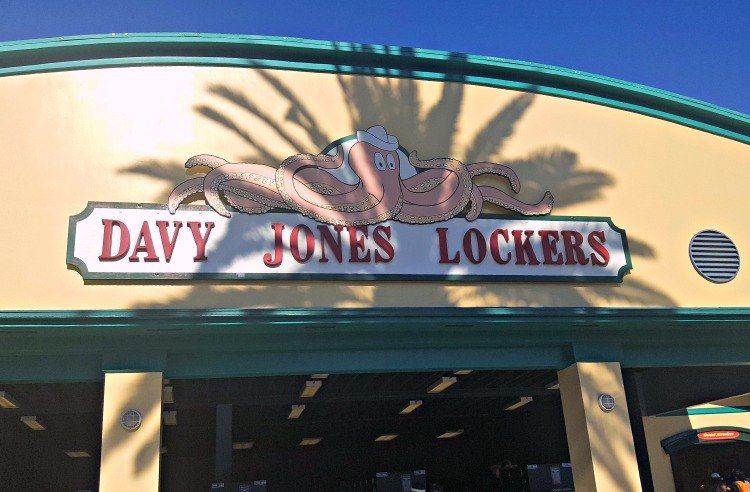 Even If Your Child is Tall Enough, They May Not Be Big Enough
This is another lesson we found out at the very beginning of the day. The height requirement for the biggest slides is 48".
Kaylee is 49" tall, so she waited in line twice only to find out she's too small to ride the rides with inner tubes. She fell right through the hole. I have tall, thin girls.
There was still plenty of fun stuff for her to do (she loved the tidal wave pool and the Beach House), but it was a bit disappointing to find out she wouldn't be able to ride the slides she was technically tall enough to ride.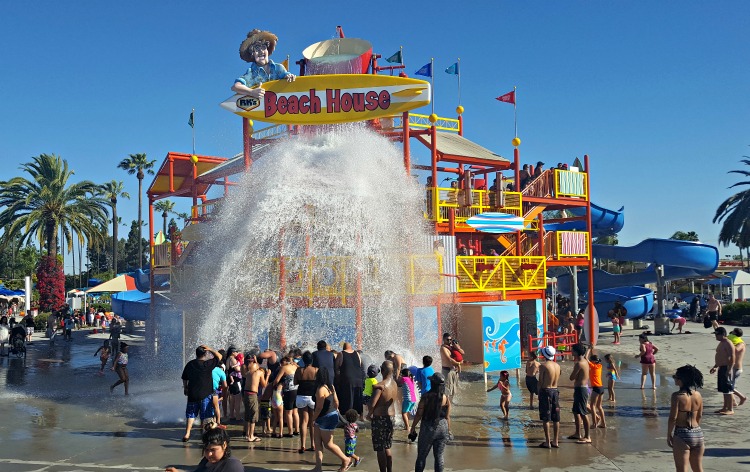 Bring Inexpensive Water Shoes
By mid-day, the concrete gets unbearably hot. You'll want some shoes you can wear around the park, whether that's water shoes or flips.
Just don't bring an expensive pair because you'll need to leave them at the bottom of most of the slides unattended.
Plan Ahead: Get a Waterproof Phone Pouch
I noticed a lot of people had a neat little waterproof pouch that held their phone, money, cards, etc. I kept thinking how great it would be to have one!
You could more easily take pictures while you're enjoying the day if you could carry the phone with you. Just be aware you won't be able to take it on some of the slides with you.
Pack Your Own Water
One thing you are allowed to bring into Knott's Soak City is sealed, unopened water bottles. You'll need to keep hydrated, so be sure to pack a small cooler filled with water (large coolers are not allowed).
Food Allergies? Bring Your Own Food.
I noticed a small note on the Knott's Soak City website that people with food allergies can bring in food. I didn't think much of it though, until I saw the menu.
Everything is battered and fried. The menu is things like chicken fingers, fish and chips, hamburgers, etc. If you're gluten free, it's slim pickings.
I was able to find a small house salad (lettuce and cherry tomatoes) and watermelon that I could eat, but next time I will bring my own food.
Consider a Season Pass
Knott's has some great season passes that allow you unlimited admission to both Knott's Berry Farm and Knott's Soak City for an entire year.
If you're planning on spending more than one day in the area, be sure to check out the season pass options. They're very affordable!
You Can Shower After Your Day of Fun
I didn't notice until we were leaving, but there are changing rooms, complete with showers, at Knott's Soak City.
So if you have a long drive home after your day in the sun, pack your shower necessities so you can clean up first. It was pretty packed in there, so be prepared to share space.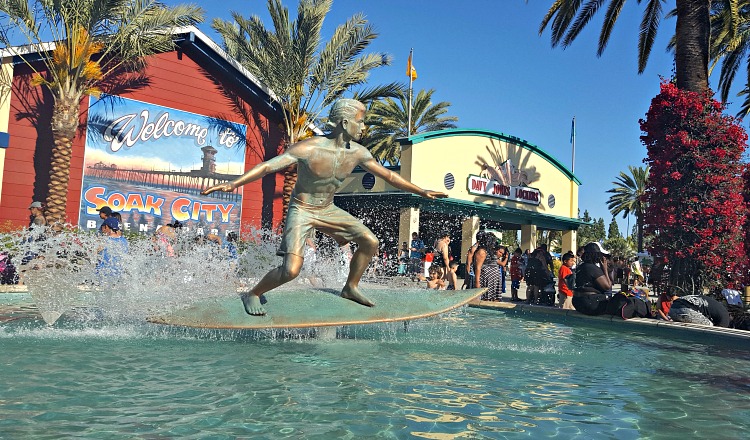 Looking for more to do in Buena Park?