Are you searching for the best hotel in La Jolla, CA? The Pantai Inn offers sweeping ocean views, amazing service and the best location in the cove.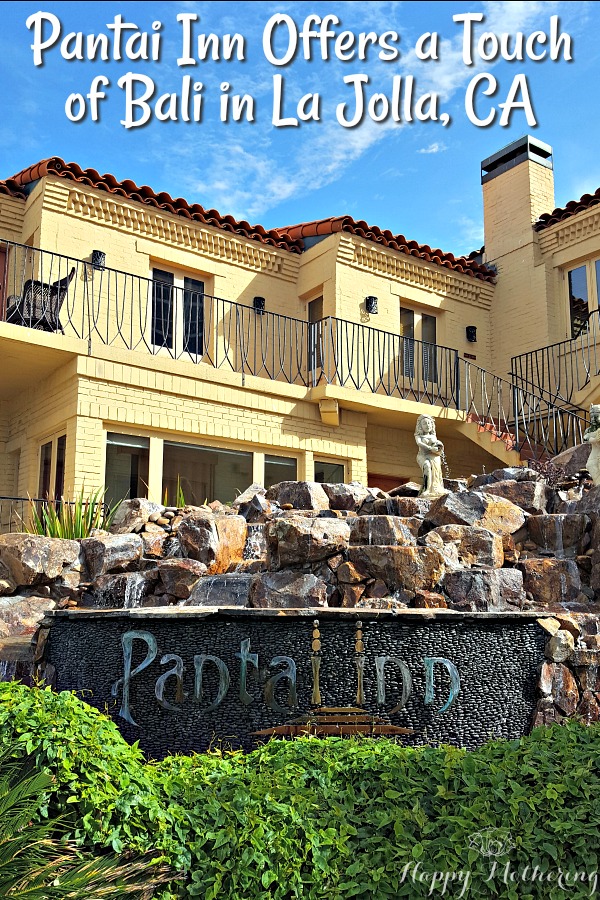 La Jolla is one of my favorite places in the world. There's just such a lovely energy in that little beach town.
Growing up in San Diego, I visited La Jolla, but it wasn't our typical destination. It's tucked away in a little section of San Diego that really has its own feel to it.
Now that I have a family of my own, we love visiting La Jolla. Shell Beach is what really sold Zoë and Kaylee on it, so we have to visit Shell Beach every time we're in La Jolla now.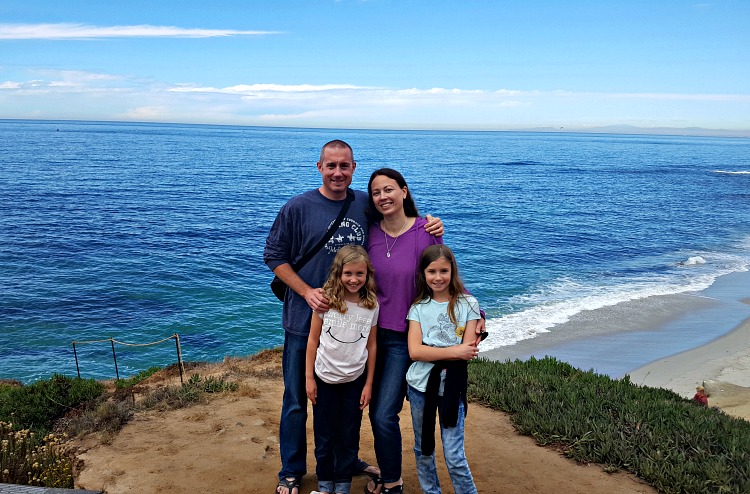 Earlier this month, we attended a wedding for friends up in Oceanside and Fallbrook. Since we knew we were heading into winter (and hopefully lots of snow soon), we decided to extend our trip and spend a few days in La Jolla.
Pantai Inn was kind enough to welcome us into their beautiful property for a couple of nights. It has the perfect location for us – literally across the street from Shell Beach. When the girls realized that, they could hardly contain themselves.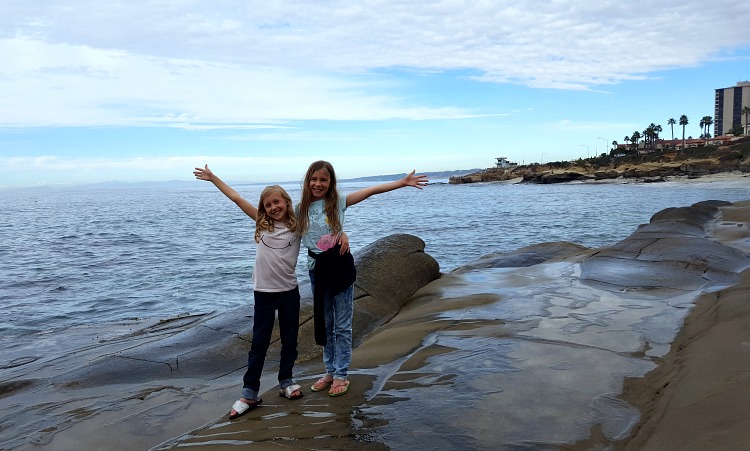 I was personally enamored with the Pantai Inn itself. It's not your standard cold hotel. All of the decor is in the Balinese style, so you really feel like you're taking a fancy vacation even though we were only a few hours drive from home.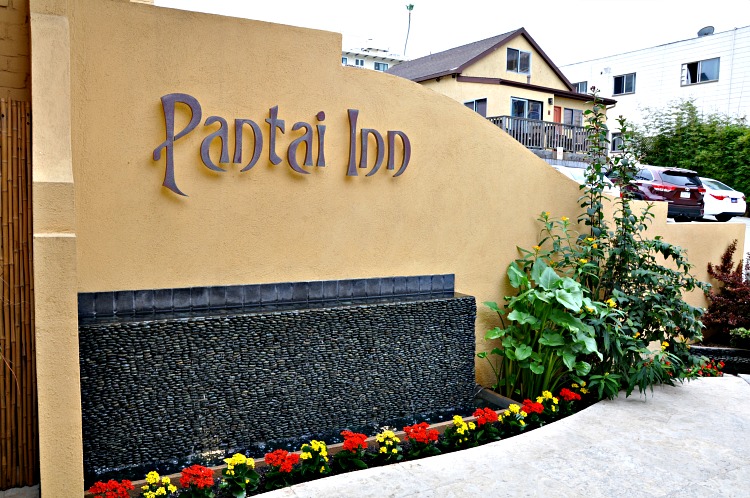 I absolutely enjoyed every second of our stay at the Pantai Inn. From the decor, to the service to the location, everything was wonderful. I would definitely stay at the Pantai Inn again.
Here are 5 reasons why you need to stay at the Pantai Inn next time you plan a family vacation to San Diego or La Jolla.
Location, Location, Location
I love how small La Jolla is. Pretty much everything is walking distance, but only a small portion is actually oceanfront. Pantai Inn is right on the ocean.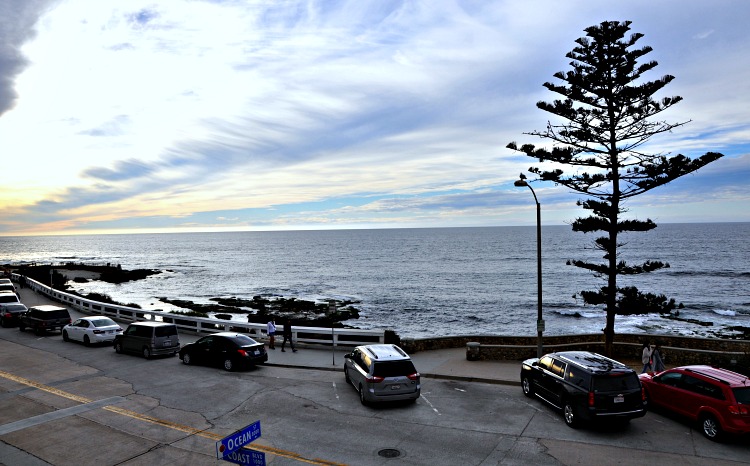 So you get amazing sunsets from your convenient little porch area.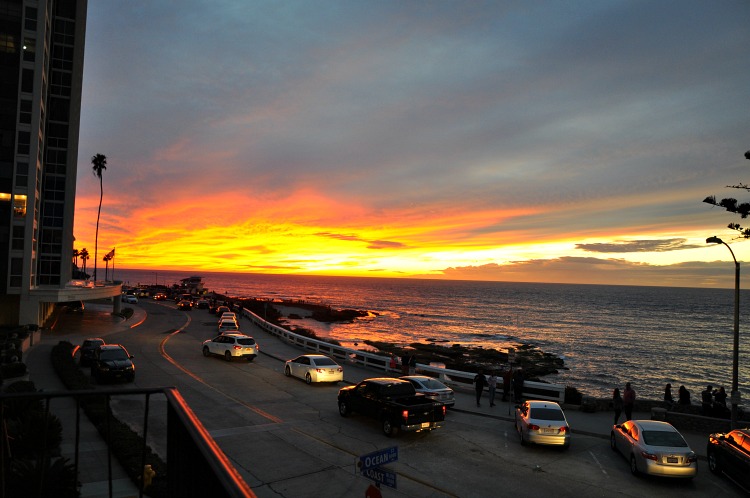 And like I said, our favorite spot to play with the kids is Shell Beach. When the tide is out, you can find lots of cool creatures like sea anemones in the tide pools. Just be respectful of nature.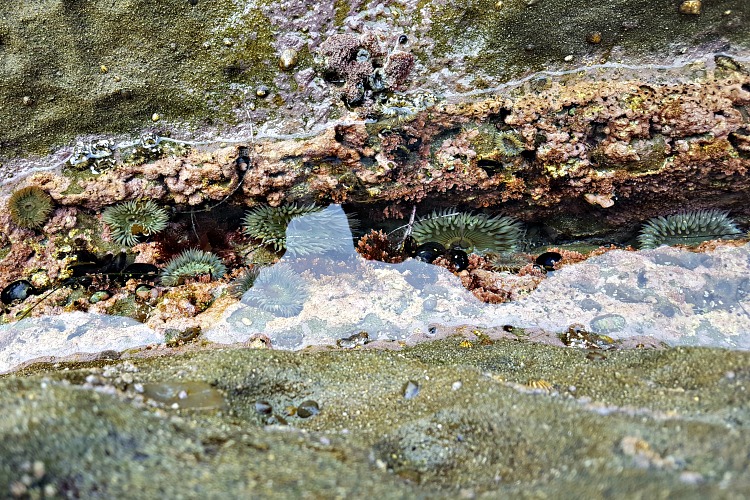 The girls will literally play the entire time the tide is out. It's a ton of fun, it's free and it's educational. Win-win-win.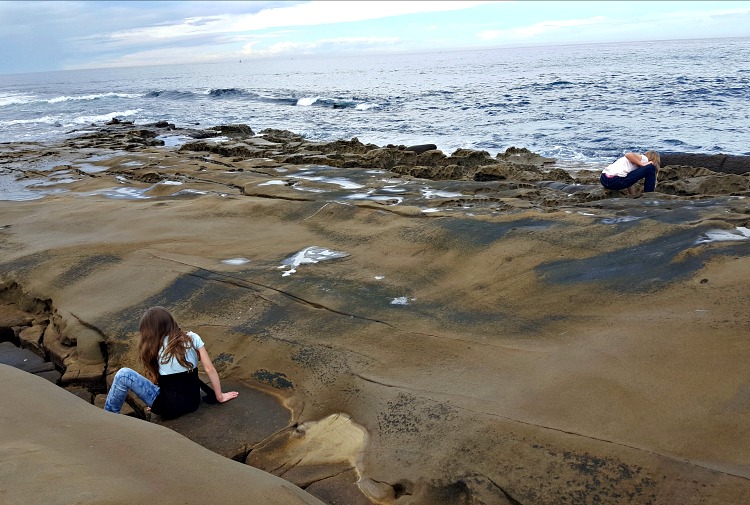 You can also walk to tons of great restaurants in the area. We ate at Puesto for Taco Tuesday (it was delicious, by the way), but we cooked in our kitchen the first night there. More on that in a bit.
In addition to the beach and restaurants, there is a ton to do in the area. I shared some fun activities in La Jolla and also some information about the Birch Aquarium in La Jolla.
Spacious Rooms with Plenty of Amenities
Once you realize how amazing and relaxing it is to visit La Jolla, you want to stay at a hotel that can help you continue that relaxation. Pantai Inn is the place for that.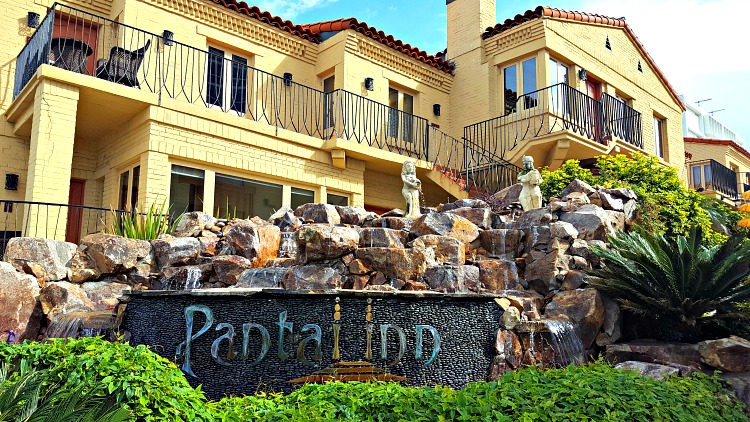 We stayed in a 2 bedroom suite, with our living area overlooking the ocean.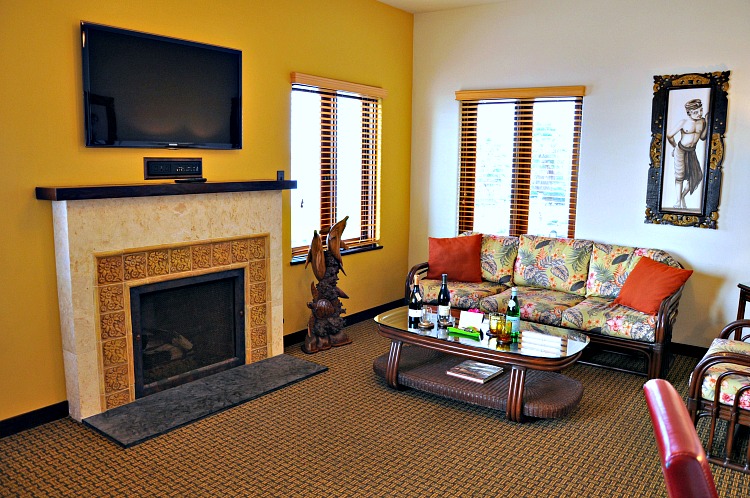 Everything at the Pantai Inn is in the Balinese Style. All of the furniture is hand carved in Bali, then imported. Anything not imported from Bali is purchased with the intent of sticking to the Balinese feel.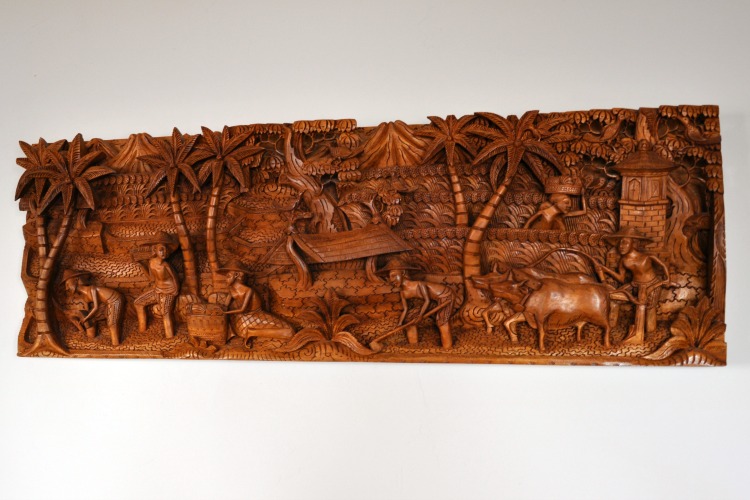 In our room and around the grounds, I really felt like I was taking a vacation far from home. When really we were less than a 3-hour drive from home. It was just what I needed.
Our suite had 2 bedrooms. The master bedroom had a beautiful King-sized poster bed and a flat screen TV.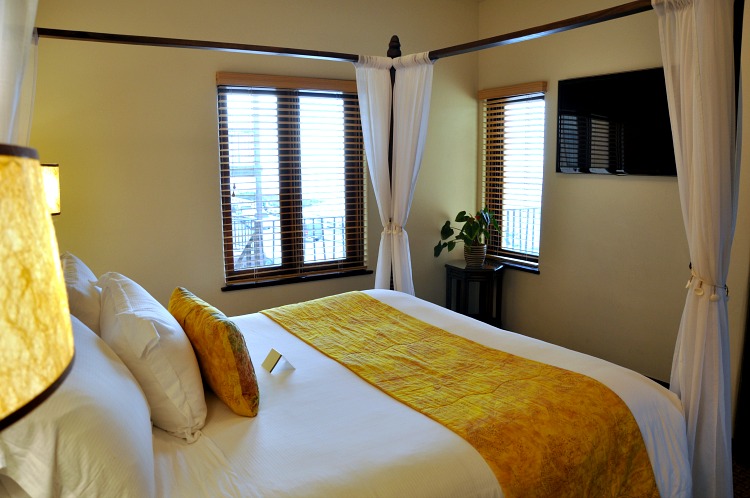 The second bedroom, where the girls slept, had a Queen sized bed and a TV as well.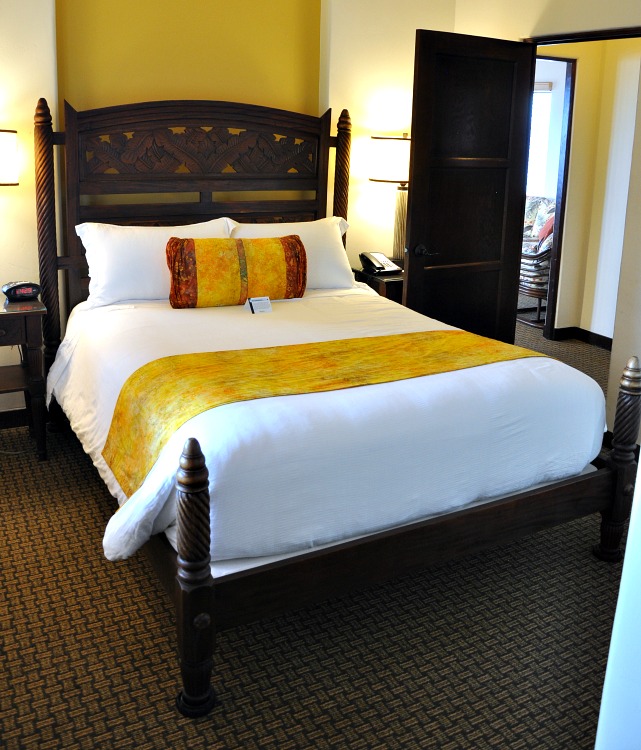 Our suite had a full kitchen, including a full sized stove and fridge. That was a huge bonus for us as we prefer cooking our meals over eating out (there is a Vons grocery store walking distance).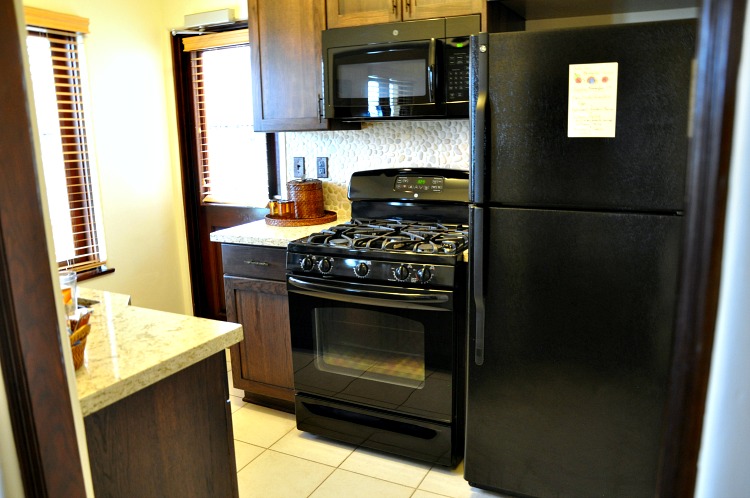 There is even a filtered water spigot on the kitchen sink, so there was no need to go buy bottled water.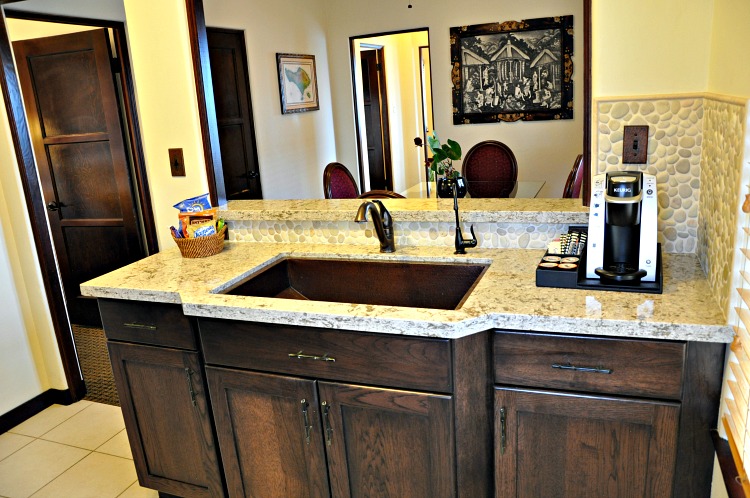 The dining room made eating in easy too. We don't often sit at a dinner table, so it was a nice change to our routine.
The bathroom had a really unique shower with a very beachy feel and I loved the style of the sink.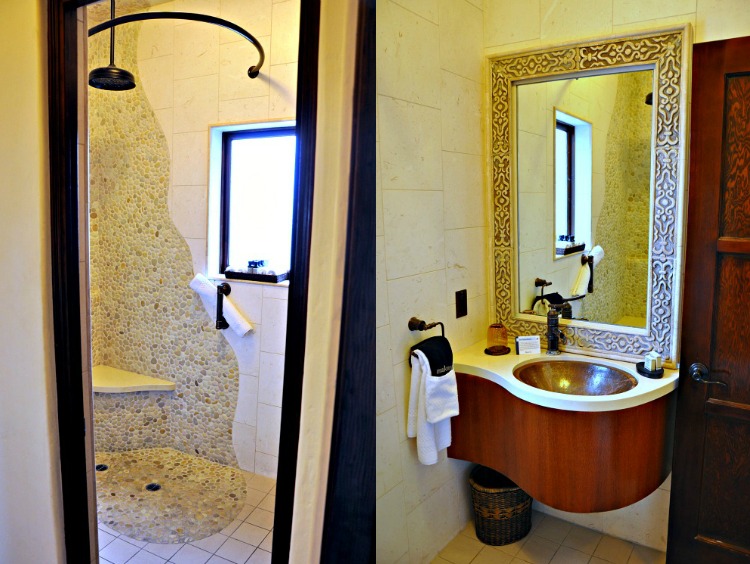 I really felt at home in our room, which isn't something I can say for most hotel rooms. This one was definitely put together with love and intention.
Gorgeous Art Everywhere
One of my favorite things about the Pantai Inn is that there is art everywhere. Even the furniture is a work of art.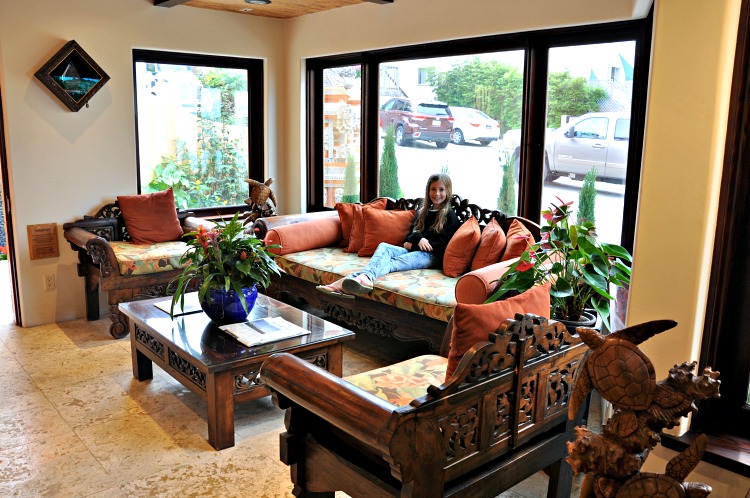 All of the art brought me great peace. I wasn't the only one. Every time I went to snap a picture of her, Kaylee instinctively put herself into a yoga pose (not something she normally does), so I think that says something about the energy there.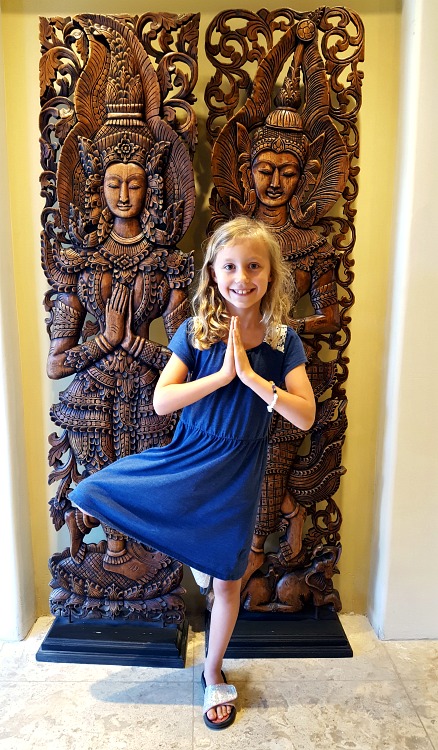 Beautiful paintings and murals were hung everywhere. You couldn't turn around without seeing art.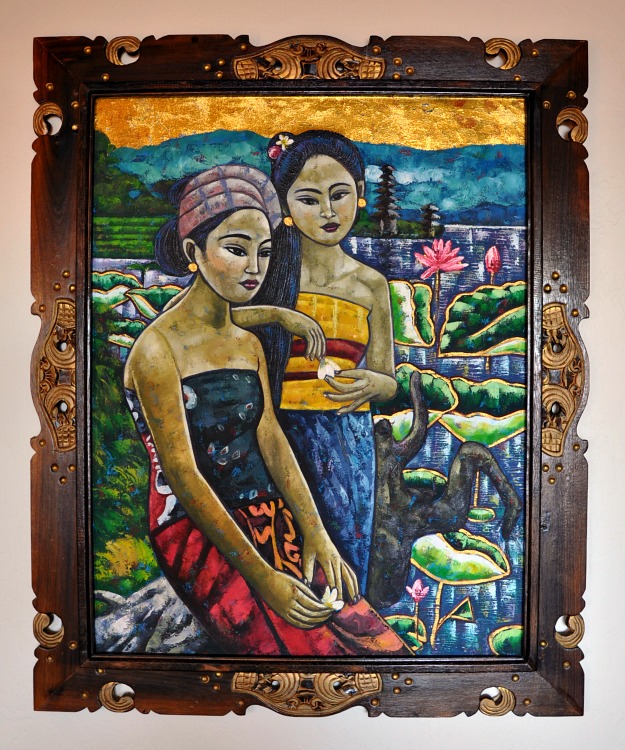 While walking around the grounds of the Pantai Inn, you'll notice lots of neat statues too.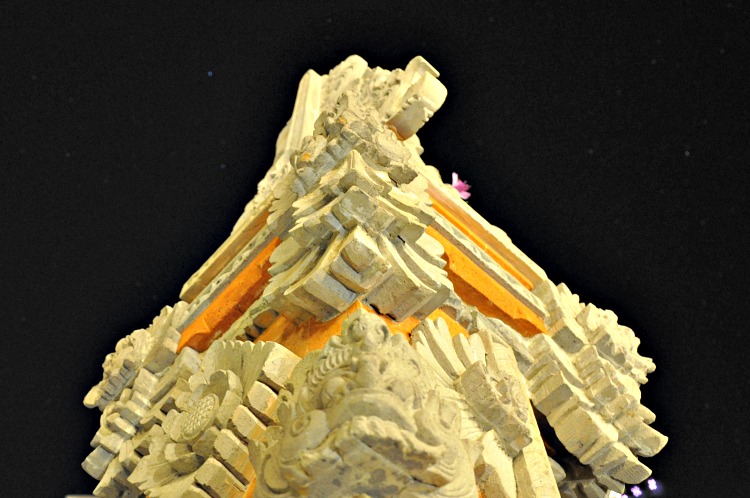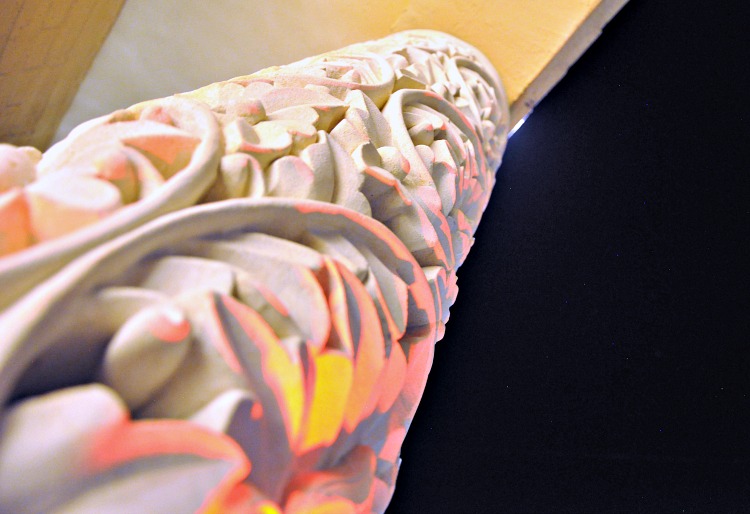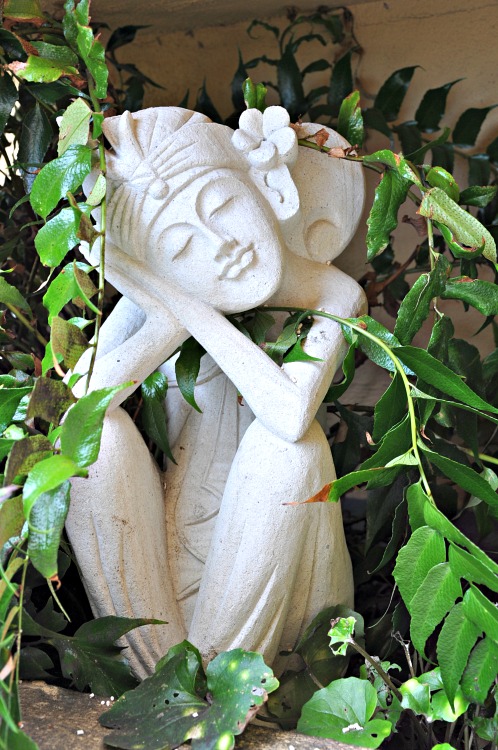 If you appreciate art, you'll appreciate Pantai Inn.
A Relaxing, Tropical Feel
There was just something special about the energy at Pantai Inn. No matter where I was on the property, I felt relaxed and inspired.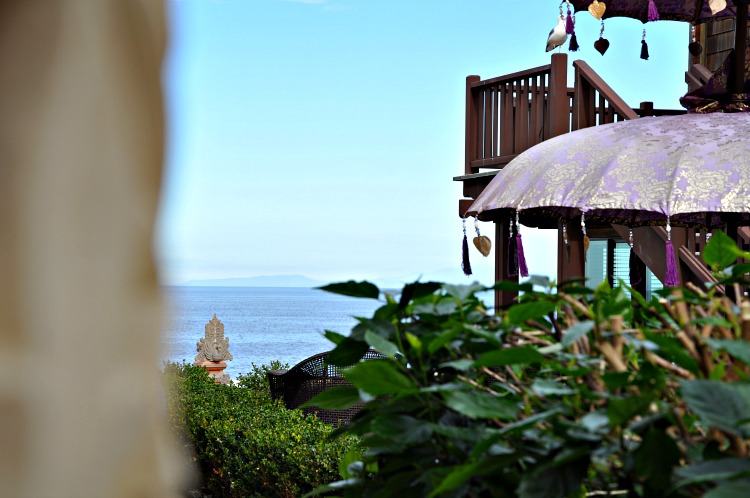 I have always loved tropical plants, so I loved walking around at Pantai Inn and taking in all of the greenery. There were so many beautiful flowers!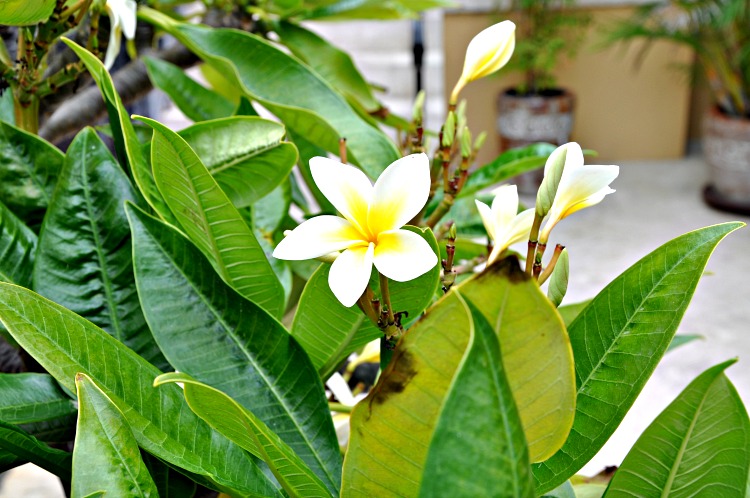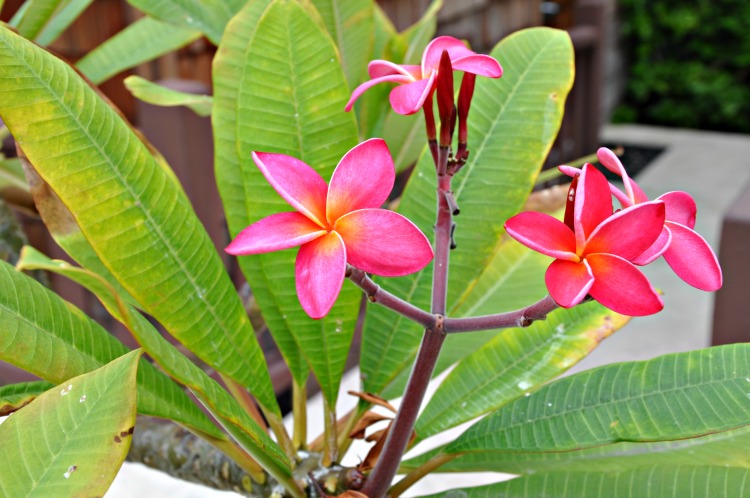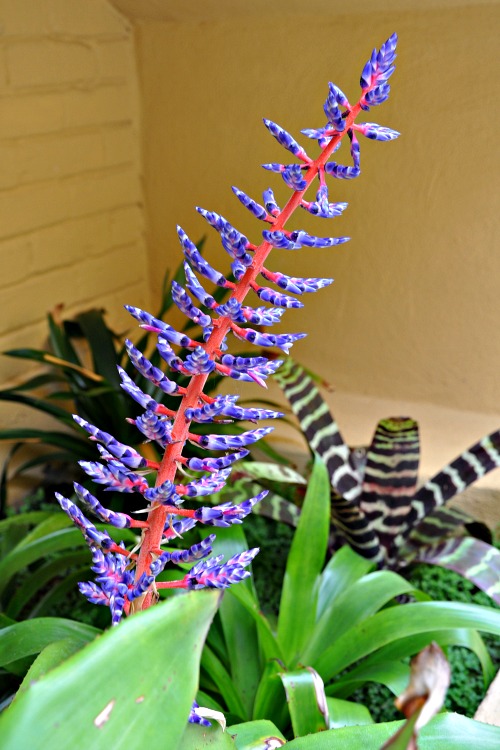 And water is flowing everywhere. The walls have zen waterfalls all along them.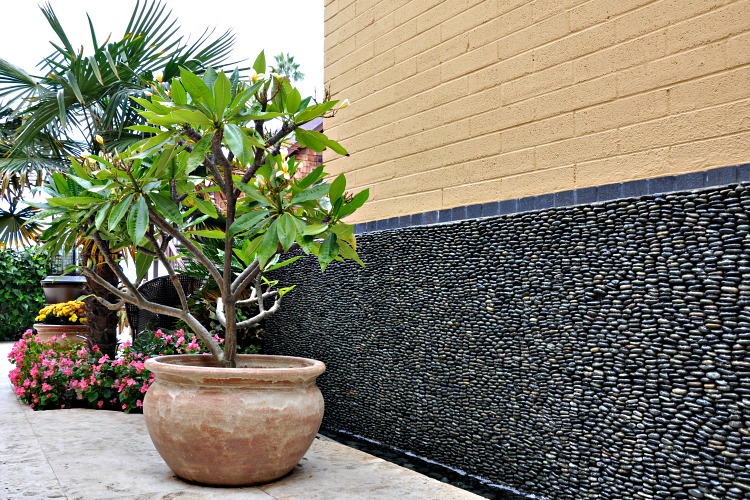 And the stream is even lit up at night.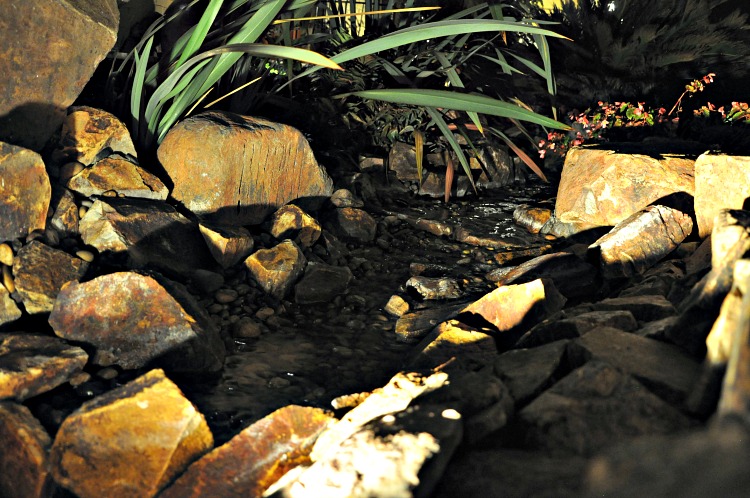 While you're sleeping, you'll hear the water flowing gently outside of your window. There's definitely no need for a noise machine when you stay at the Pantai Inn!
There is also this beautiful sitting area where you can kick back and read a book while overlooking the ocean. The girls enjoyed their tea (available all day in the lobby) in that spot.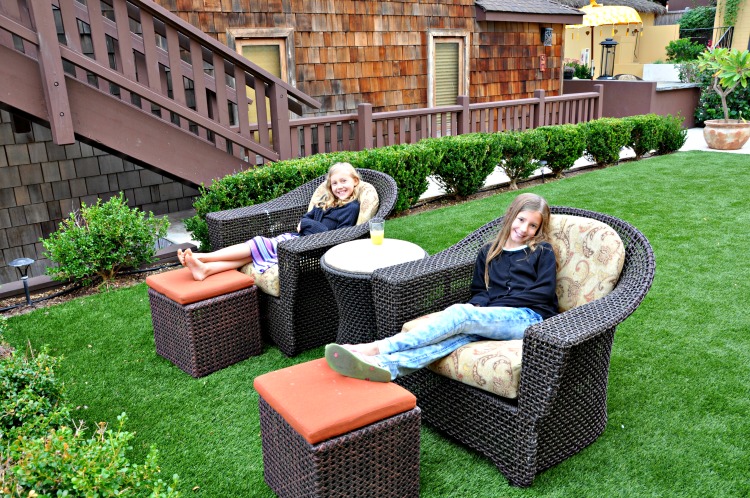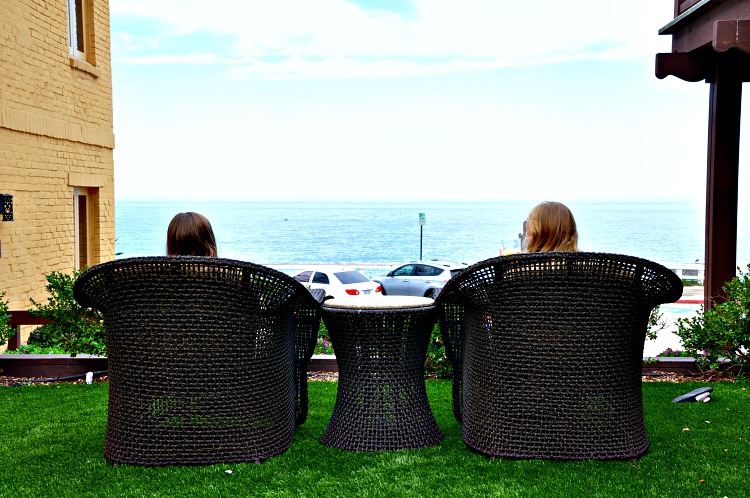 There's a nice big, open courtyard too. So there are plenty of places to kick back if this nice little spot is taken.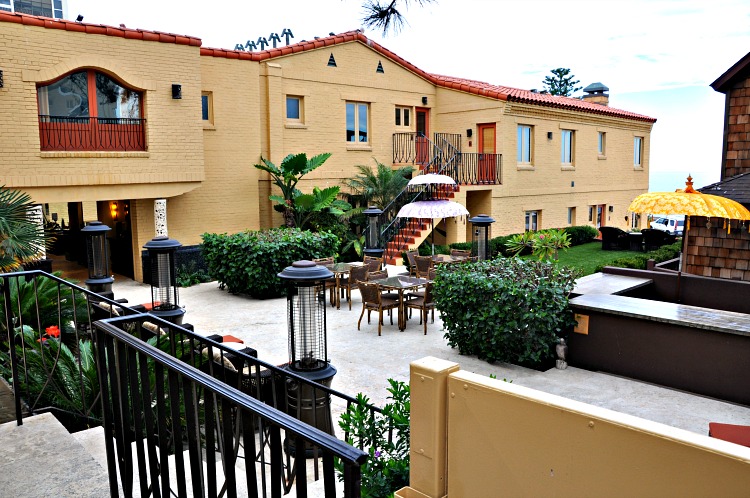 I absolutely adore the feel at the Pantai Inn, and my whole family felt the same way.
Amazing Personal Service
Since Pantai Inn is a smaller property, there are fewer employees. What that means is you can expect a much more personal touch to the service.
When we checked in, they didn't just hand us our key card and a map and send us on our way. They gave us a short tour of the property so we knew where everything was and then walked us to our room.
There are tons of personal touches too. A welcome note on the dining table. Cute sayings on the beds at night.
Every night, the staff even puts the breakfast menu for the following morning on your fridge (there is a fresh cooked, complimentary breakfast each morning).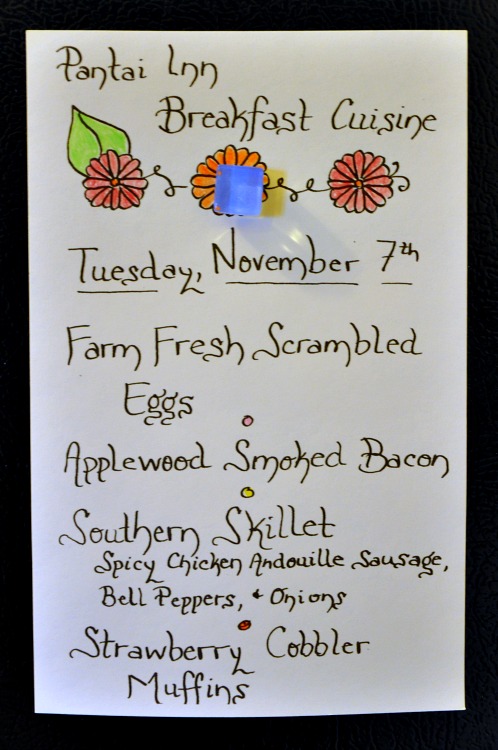 They have coffee and tea as well as infused water available all day in the lobby. In the evenings, they bring out fresh baked cookies and hot chocolate as well.
It's the perfect treat to enjoy by the fire pit! If it's not turned on, just ask. The staff is always happy to help.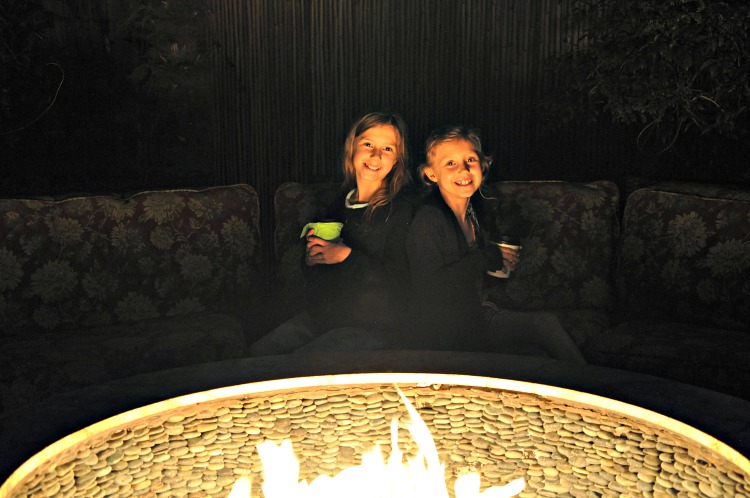 Great Venue for Small Retreats
We were lucky enough to get to see the rooftop deck at the Pantai Inn.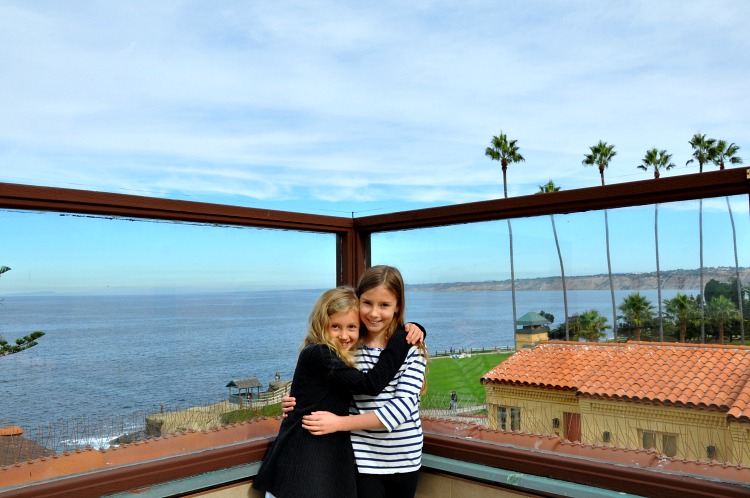 While it's not normally accessible to the public, the views are absolutely stunning from up there!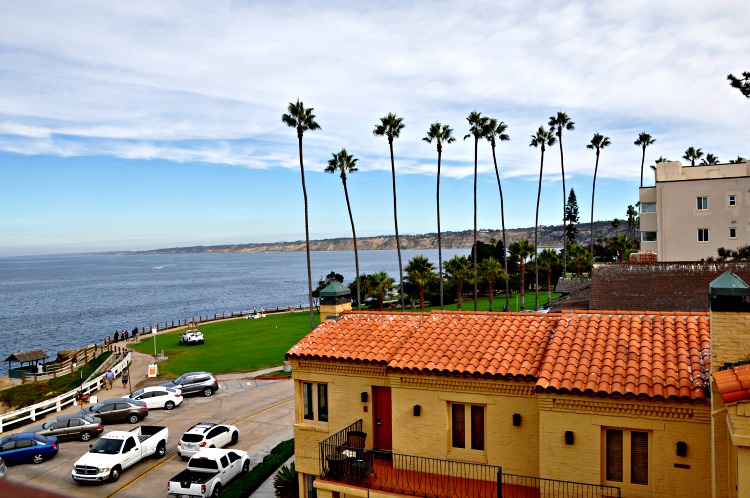 It would make a great location for a yoga retreat, especially since the sunsets are so amazing in the area!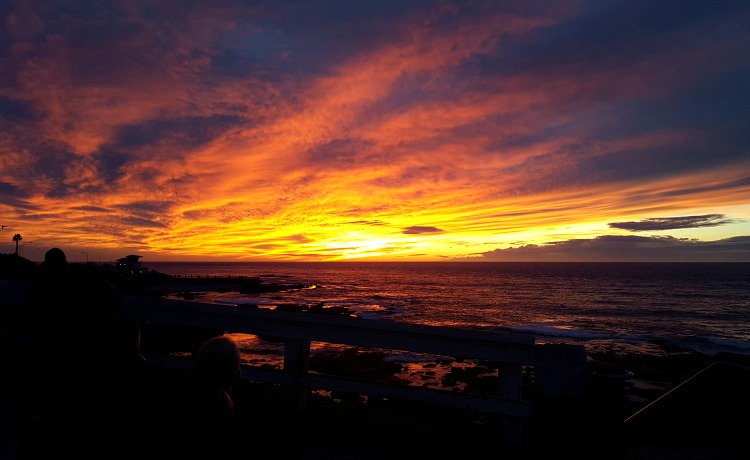 Whether you're planning a family vacation to La Jolla, CA or looking for a spot for your yoga retreat, the Pantai Inn is an absolutely stunning property that I'd love to stay at again.