When you're exploring a town like La Jolla, you need the right car. Learn about the Hyundai Elantra GT and see all the fun Zoë and I had on our day trip as part of an all expense paid press trip to La Jolla, CA.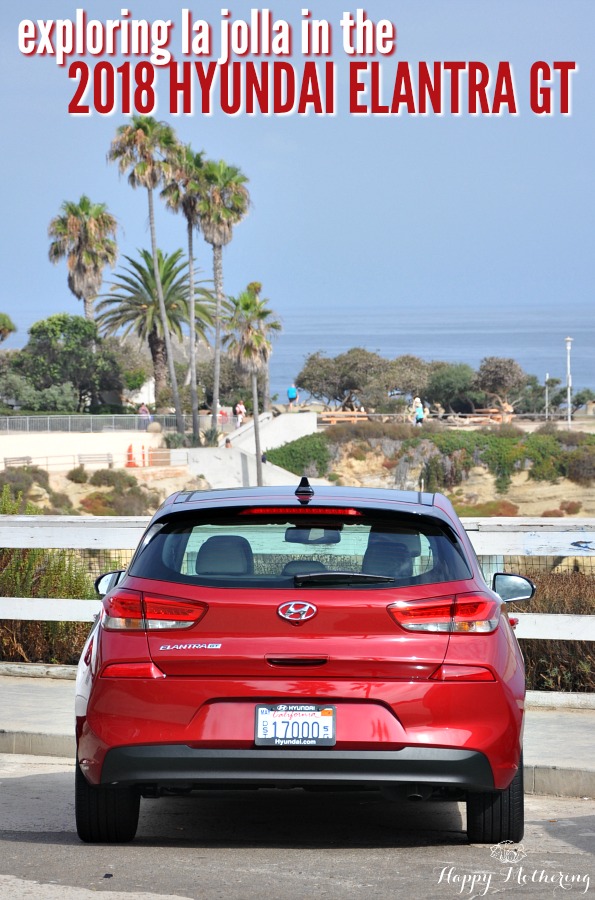 After spending a day paying it forward all over San Diego, I was up for a day of leisure. So I scooped my 9-year old daughter Zoë out of bed bright and early (Kaylee wanted to sleep in and go swimming).
We headed downstairs and picked up the 2018 Hyundai Elantra GT we'd be driving around town for the morning. Then we set out for downtown La Jolla.
I've always loved La Jolla. It's a neat little jewel that's a lot more fun to explore as an adult or family compared to some of the other beach areas of San Diego. And it wasn't too far from our hotel.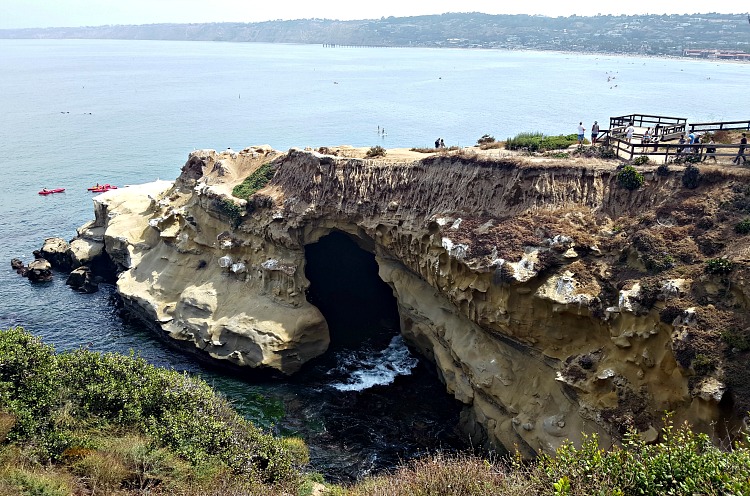 We've been to La Jolla many times, but never just the two of us, so I was pretty excited. The adorable 2018 Hyundai Elantra GT zipped right around all of the tight little roads in La Jolla.
Normally, it can be tough to find parking in La Jolla. We got there early enough to get street parking right near Shell Beach, one of our favorite stops, so we were pretty thrilled.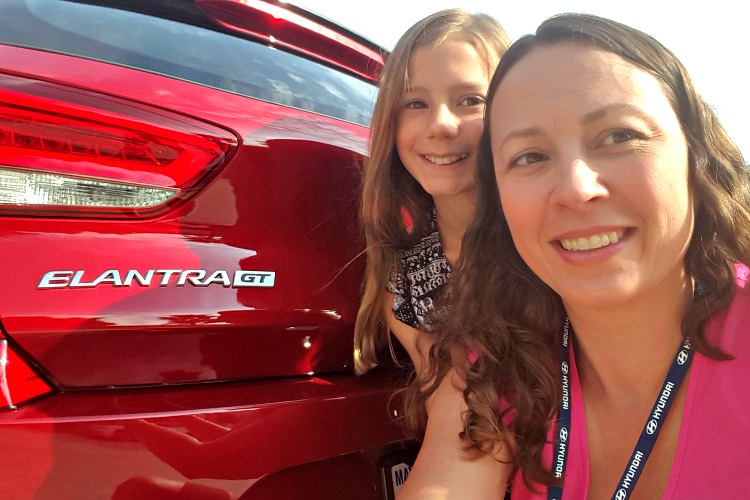 The very first thing we did was walk over to Shell Beach. The tide had just gone out, so there were a ton of shells to sift through. It's so relaxing to sit on the beach and look through the shells.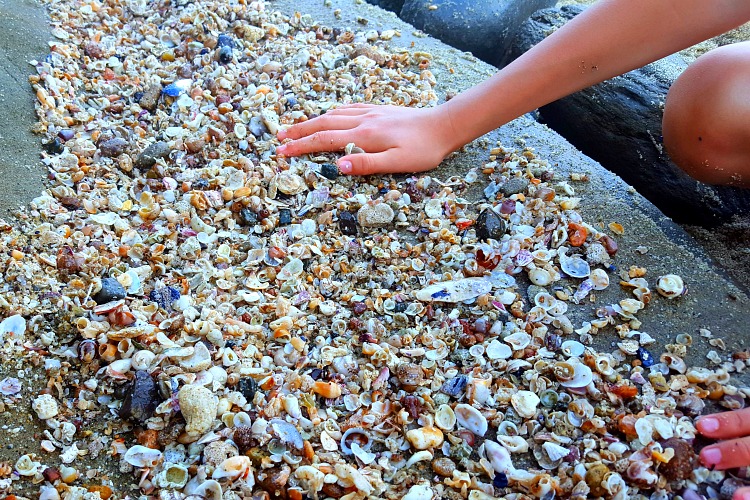 When we were done with that, we decided to go grab a coffee (for me) and a tea (for Zoë) as well as a small snack while we waited for The Cave Store to open. There was lots of art around too that we enjoying checking out.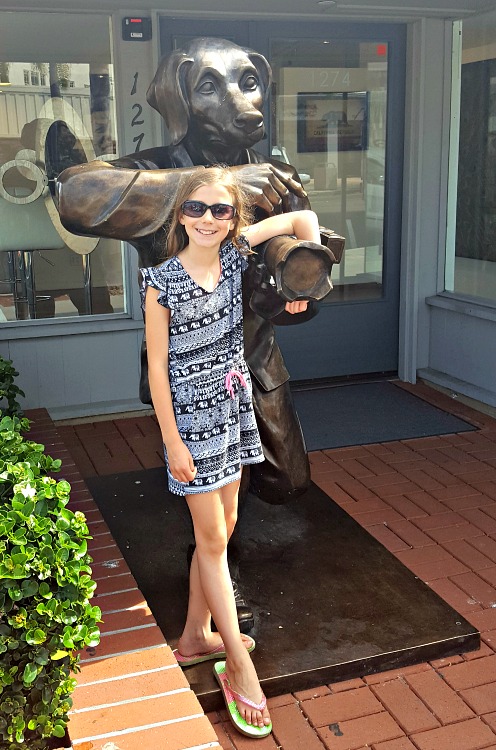 Then we headed right down to The Cave Store. I have walked by this place so many times and never knew what it was!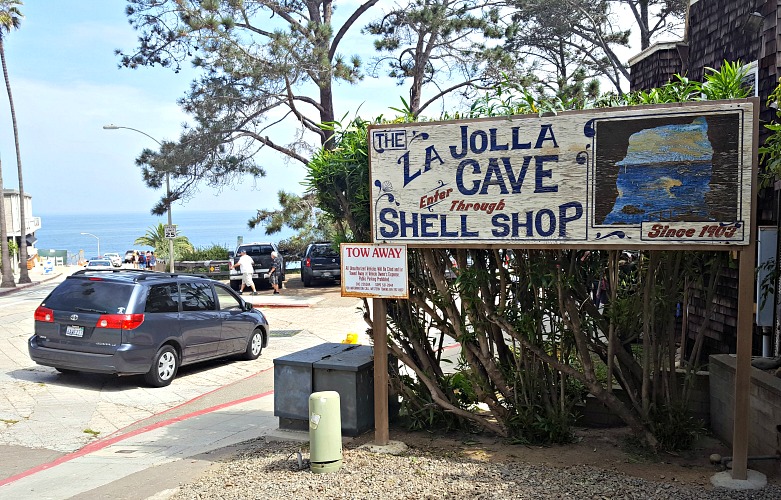 For a small fee, you can walk down a long, slippery staircase to the only cave of its type in California that's accessible by land. We took our time, but it was worth it!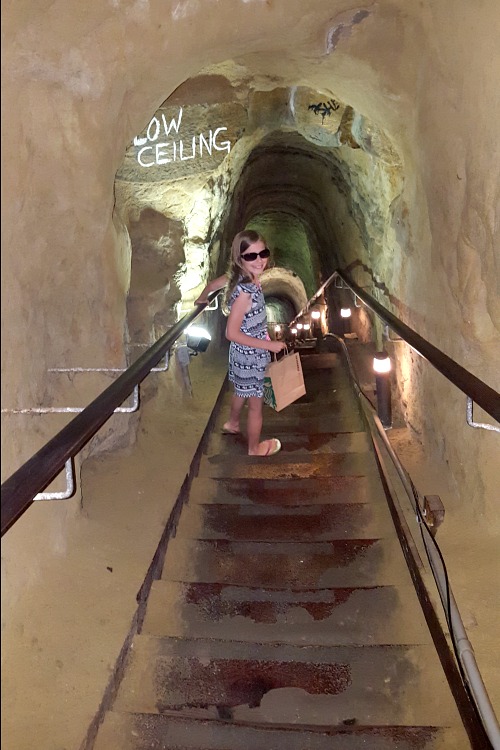 When you get to the bottom, you can see out to the ocean and beaches. We enjoyed watching the kayakers and the sea lions!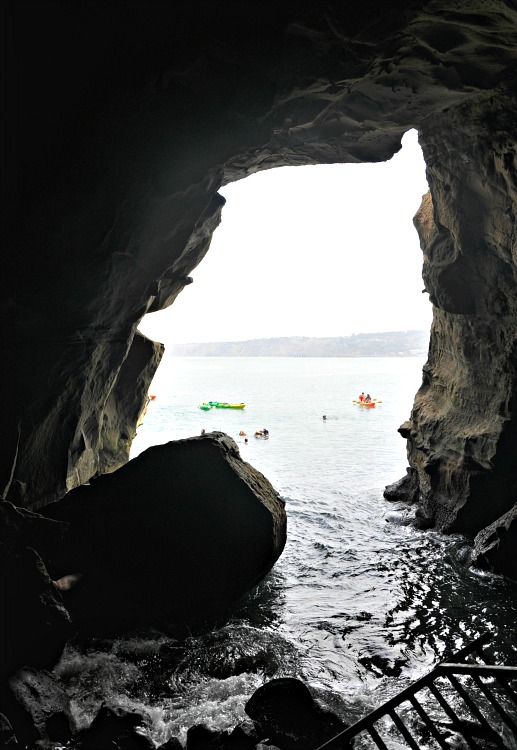 Then we headed back to the top of the stairs and realized it was already time to head back to the hotel and pack our bags to check out and drive back home.
Of course, first I wanted to drive the Hyundai Elantra GT a bit more to get a feel for it. It's a super zippy, fun-to-drive car with lots of pick me up.
I love the hatchback style because you can fit more in the trunk that way – even kids! (and no, she didn't ride back there 😉 ).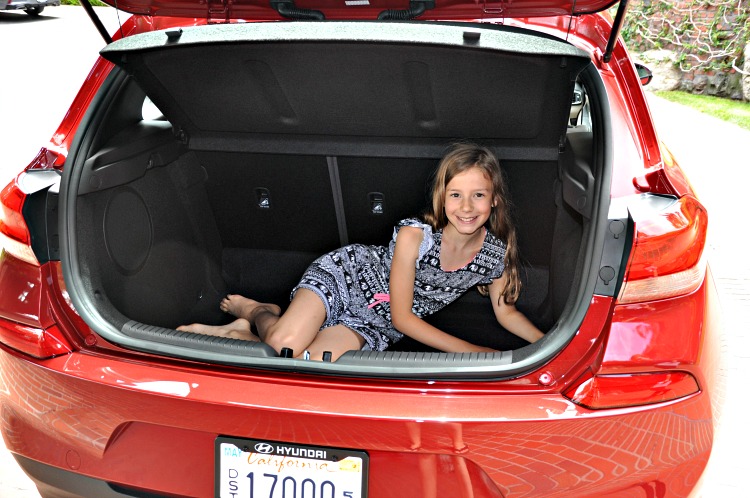 Surprisingly, there's a ton of space in the 2018 Hyundai Elantra GT. There is plenty of room in the back seat for our girls now, and as they grow.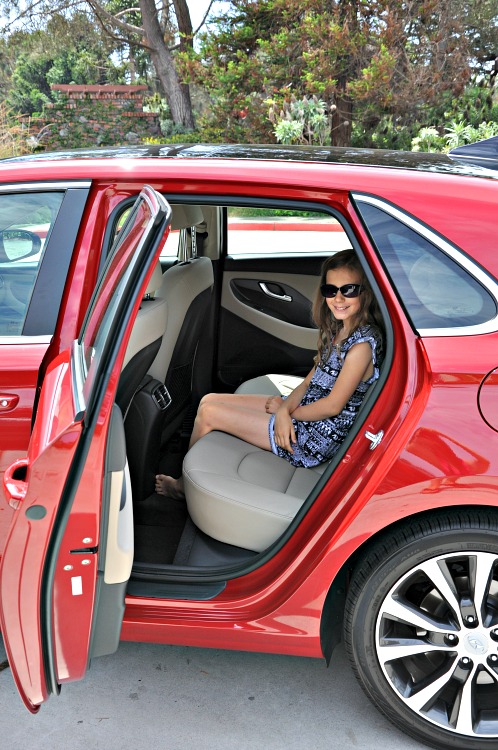 It's super safe too. It features sport suspension and larger brakes. The chassis is super strong with 53% high strength steel and 367 feet of structural adhesives – make it very rigid for comfort and handling.
I also adore the wireless charger. I seem to always forget to bring my charger along with me, so that wouldn't be an issue in the 2018 Hyundai Elantra GT.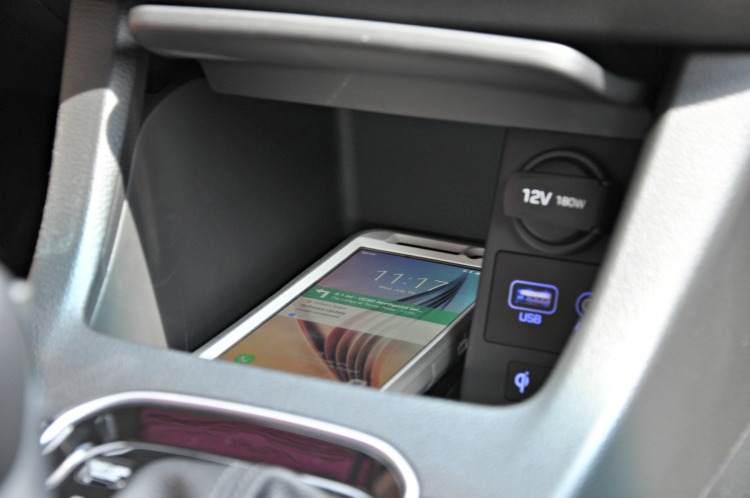 And of course all of the bells and whistles are available like:
Available full LED headlights
New grille design with function air curtains for better efficiency
Standard 17" wheels (18" for Sport model)
Panoramic sunroof

8-inch display audio standard with next generation navigation system

Apple Car Play and Android Auto standard on GT (optional on GT Sport)
Dual temperature controls (optional)
Fun interior features like sporty red accents
Clari-Fi technology with Infinity premium audio
Driver attention alert senses your driving patterns and beeps and displays warning
I really enjoyed driving the 2018 Hyundai Elantra GT around La Jolla. If you're in the market for a fun, sporty new car that won't break the bank, go test drive the new 2018 Hyundai Elantra GT.
Learn more on the Hyundai website.