I love companies that pay it forward to the community. Read how I got to pay it forward in the 2018 Hyundai Sonata while touring my hometown of San Diego! This paying it forward experience was part of an all expense paid press trip to La Jolla, CA.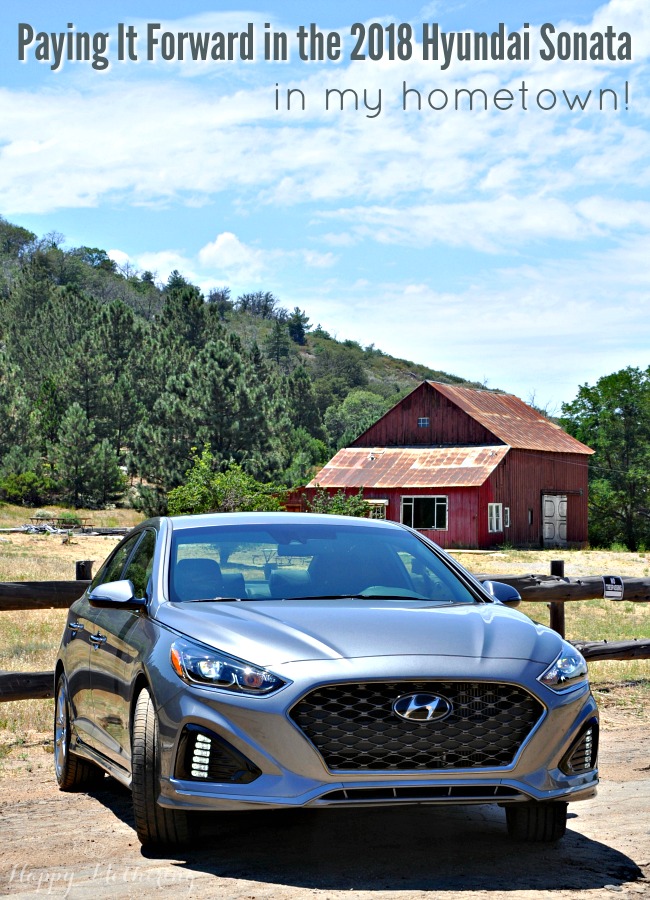 I love traveling around and exploring new places, but I also love going back to my favorite places – like San Diego. I grew up in San Diego, so it'll always hold a special place in my heart.
So I was thrilled that the newest press event with Hyundai was being held in San Diego. And best of all, I got to bring my family along with me to experience all of the fun.
We arrived in San Diego and settled in. Then I got my itinerary for the next couple days. Let's just say it was right up my alley.
One of the things I'm most passionate about in life is finding small moments to pay it forward. Whether that's making a public gesture or taking an action anonymously, there's always something you can do to brighten another person's day.
So I was thrilled that a whole day was themed around paying it forward. We got to do a few great things for the San Diego community while learning about the 2018 Hyundai Sonata.
First, we headed to Helen Woodward Animal Center to donate some pet food. I was so thrilled to go visit with Helen Woodward as I adopted a cat there many years ago. They take great care of their animals and work to find them good homes.
There was plenty of space in the trunk of the 2018 Hyundai Sonata to carry everything we needed. I had to fun opportunity to drive up with TerriAnn from Cookies and Clogs, and we were so happy to deliver the food to Helen Woodward.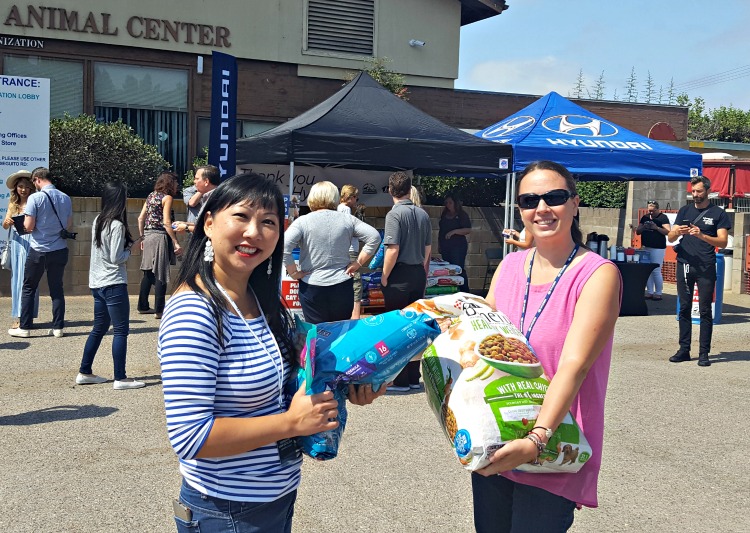 After we got done visiting with the animals, we hopped back into our 2018 Hyundai Sonata and drove out to Julian for lunch and some apple pie.
It's so beautiful out in Julian! So many cool things to look at and explore.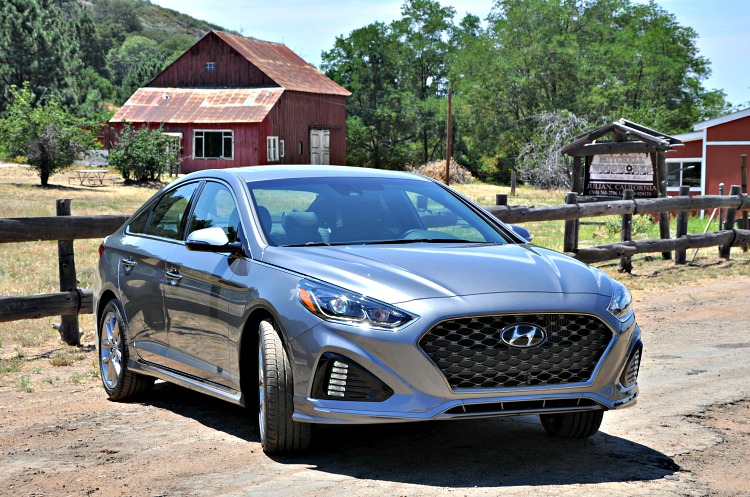 The 2018 Hyundai Sonata really handled well on windy the roads out to Julian. I preferred to drive in Comfort mode on the roads out there.
As we were finishing up lunch, we were handed a card with the address of our next destination – Rady Children's Hospital. I teared up a bit when I saw that destination as I have a personal interest in helping Rady Children's Hospital.
You see, my cousin's 2-year old son is currently at Rady Children's Hospital with a spinal cord injury. I hadn't seen them since the accident, so it felt like a bit of synchronicity from the universe.
We drove from Julian out to Rady Children's Hospital and dropped off some toys that will hopefully bring some joy to the children that are hospitalized there.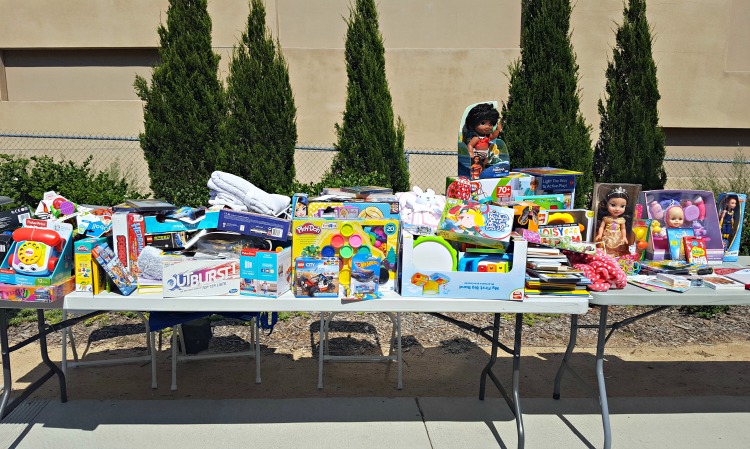 Hyundai does a lot for children with cancer through their Hope on Wheels Program, so this felt like a natural extension of the work they do regularly.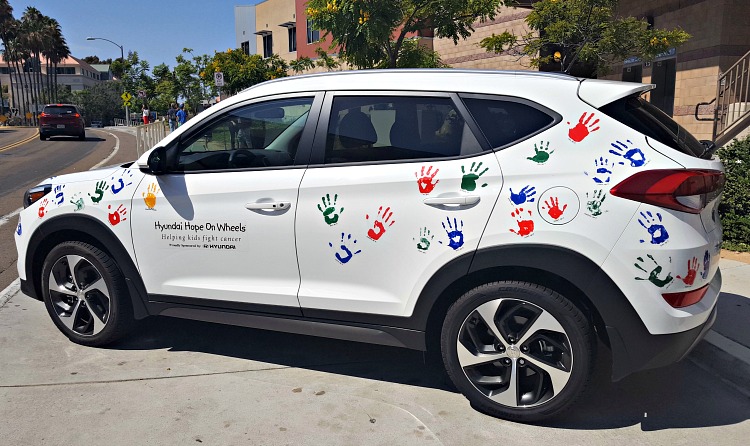 I had the opportunity to go upstairs and visit with my cousin, his wife and their son for a short while. It's so sad to see such a spunky little boy confined to a bed, unable to move from the shoulders down.
If you want to read more about his story, there is currently a Go Fund Me set up to help with his medical expenses. And if you're in the San Diego area, there is an annual charity golf fundraiser they host through their non-profit Rally4Reilly.
After spending a bit of time with them, I headed back down to the car and prepared to head to our next destination – Starbucks. We all needed a little afternoon pick-me-up, and we wanted to pay it forward there too.
So after, we paid for our drinks at the window, we let the cashier know that we wanted to pay for the car behind us as well. We didn't stick around to see the surprise, but I hope it brought a little light to their day!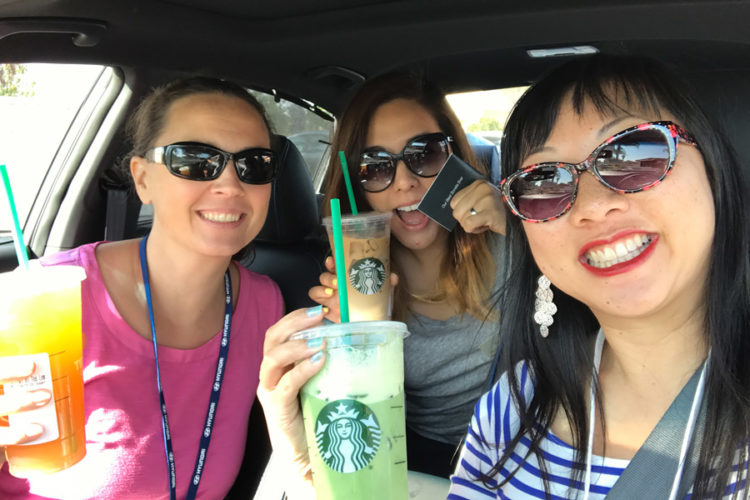 After that, we headed back to our hotel. I was really happy with the new 2018 Hyundai Sonata. It was a great ride for our day of paying it forward!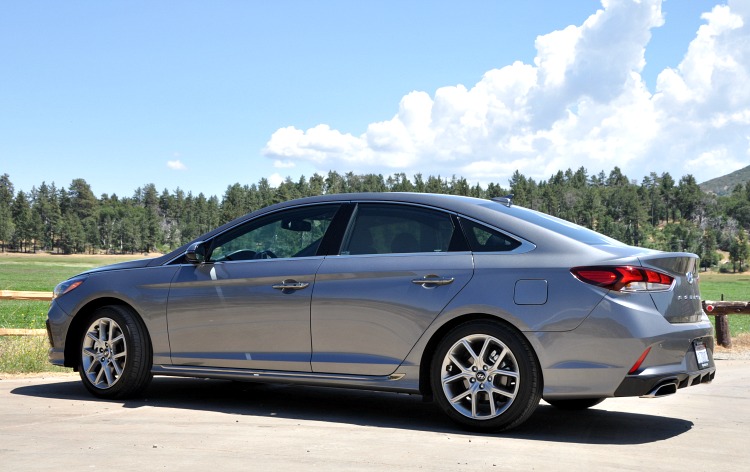 If you're in the market for a new sedan, go test drive the Hyundai Sonata. It was designed in Irvine, CA and built in Montgomery, AL.
It also has some pretty great new features! Here are a few of my favorites:
Standard blind spot detection and rear cross traffic alert
Hidden trunk release button and hands free smart trunk

Intelligent LED headlamps
Lane Keep Assist with Driver Attention Alert
Qi Wireless Charging Pad
Heated Steering Wheel

Rear Side Window Sun Shades

Super roomy with most volume in class
Bluelink system for safety and convenience with automatic collision notification, SOS button on mirror and remote start
Automatic braking thanks to a radar on the bumper combined with a camera on the windshield to determine if you're going to be in a collision

Android Auto and Apple Car Play

Even though so many of the great new features come standard on the 2018 Hyundai Sonata, the base model starts at only $22,050. Check out the Hyundai website to learn more.