We've been shopping for an all wheel drive SUV for a few months now. Read about our experience driving the Toyota Highlander Hybrid. It's a fantastic family vehicle for our mountain life!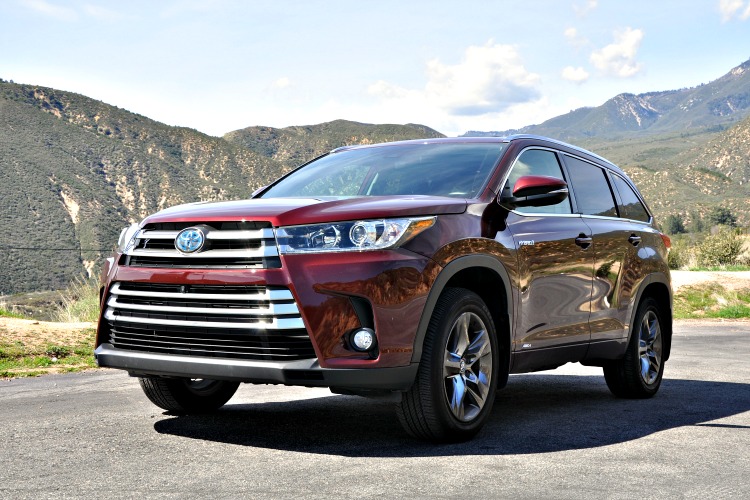 Over the last several months, we've been test driving SUVs with all wheel drive since we're in need of a new one. There are a few that we have really enjoyed, but so far, the Toyota Highlander Hybrid is my absolute favorite.
We test drove the Toyota Highlander Limited back in November. While we liked the vehicle overall, we did not like the auto shutoff feature, so I was uncertain first if I even wanted to drive the Hybrid model.
I'll be honest. I instantly fell in love with the Toyota Highlander Hybrid.
The driver's seat is super comfortable and it drives almost like a car. Even though it's a super roomy SUV, it didn't handle like a large vehicle.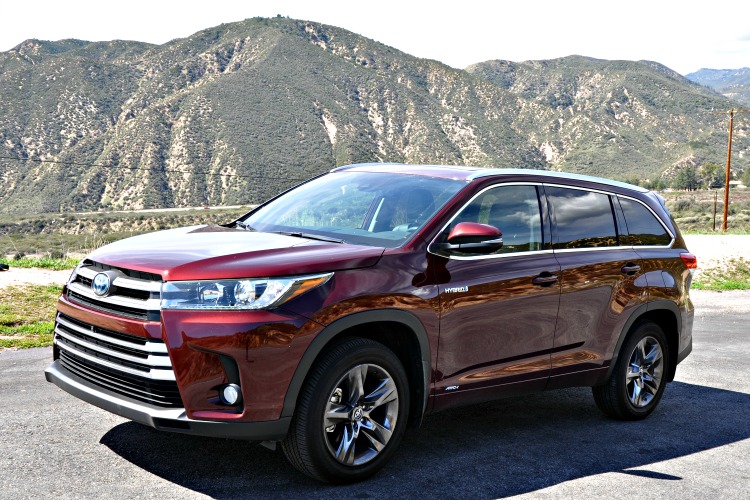 I drove it up and down the mountain twice – once to pick up another round of Girl Scout Cookies (my troop sold over 4,200 boxes this year!) and then to Expo West and back.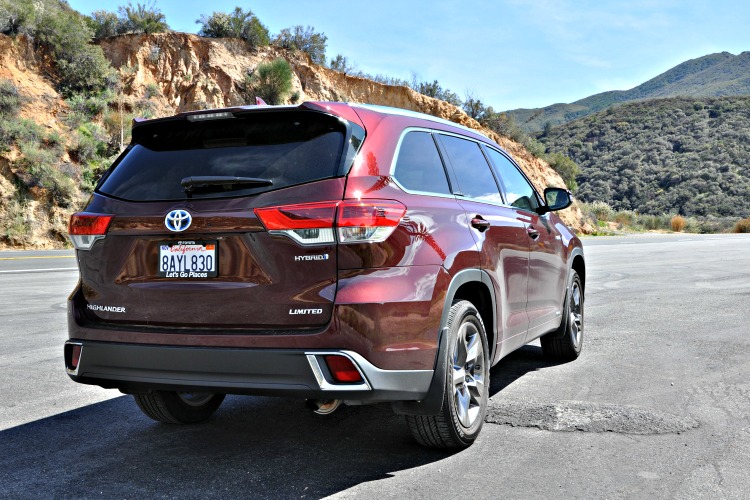 With the type of driving I had to do that week, the hybrid gas mileage was definitely great on the budget. I drove well over 300 miles before I had to fill up the tank. It gets 30 mpg on the highway and 28 mpg in the city. That is pretty fantastic for an AWD SUV!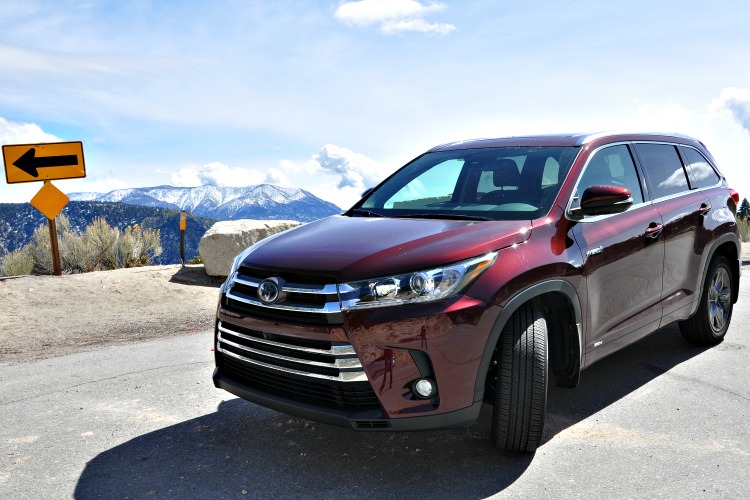 The back seat had bucket seats in it. The girls love bucket seats. The only thing I don't like about bucket seats is the gap that's there when the third row is folded down, so transporting things can be a little trickier. Especially when you're traveling with lots of smaller bags.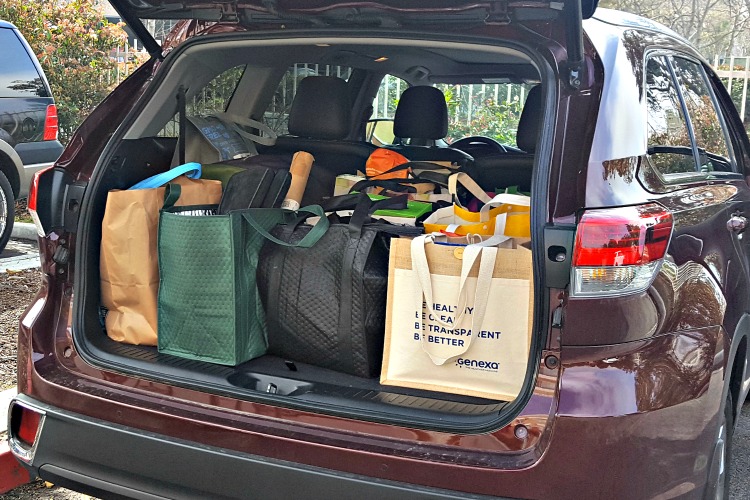 However, it is nice for them to have their own little space, especially on road trips. This vehicle is a fantastic road trip vehicle.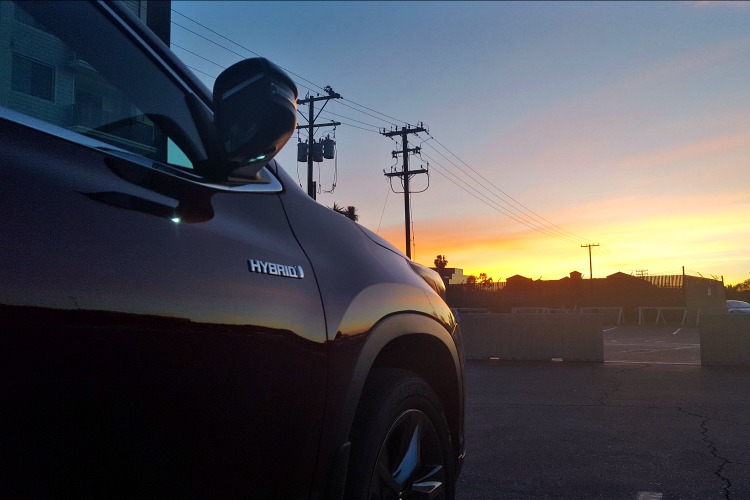 There are lots of cool little light features on the Toyota Highlander Hybrid, both inside and outside.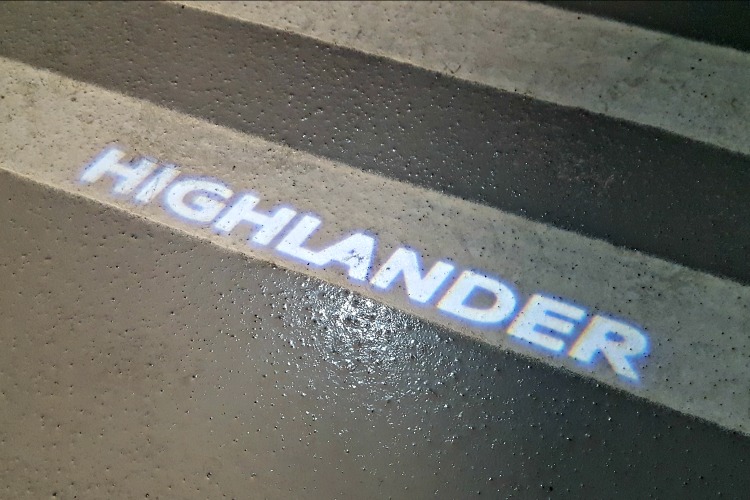 If I could own any of the AWD SUVs we've driven so far, there would be a Toyota Highlander Hybrid parked in our driveway. It's comfortable, it gets great gas mileage and it's AWD, which is exactly what we need for our mountain life.