Are you shopping for the best family SUV with all wheel drive? Check out our review of the Mazda CX-9 to see if it's right for you.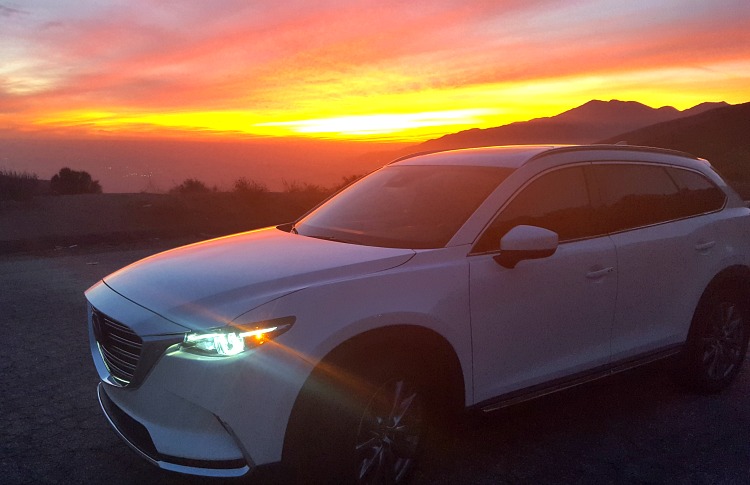 If you've been following our reviews of all-wheel drive SUVs for the last few weeks, today we're back with a review of the Mazda CX-9. If you missed the earlier reviews, be sure to check out our thoughts on the Mitsubishi Outlander and the Toyota Highlander.
Several years back, we rented a Mazda CX-9 and really liked it, so it was on our list of cars we wanted to experience. We had the opportunity to drive one for a full week this time, and got a really good feel for it.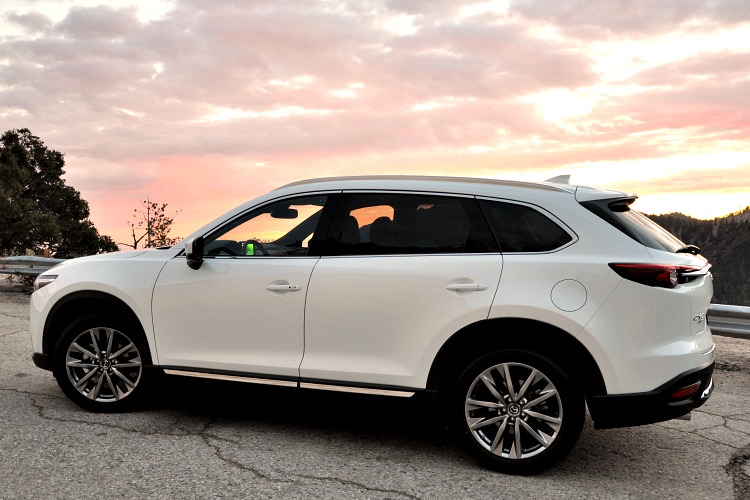 We drove it up and down the mountain a few times and it handled exceptionally well. It sticks to the road and feels very heavy duty, but handles amazing at the same time. It's the best of both worlds.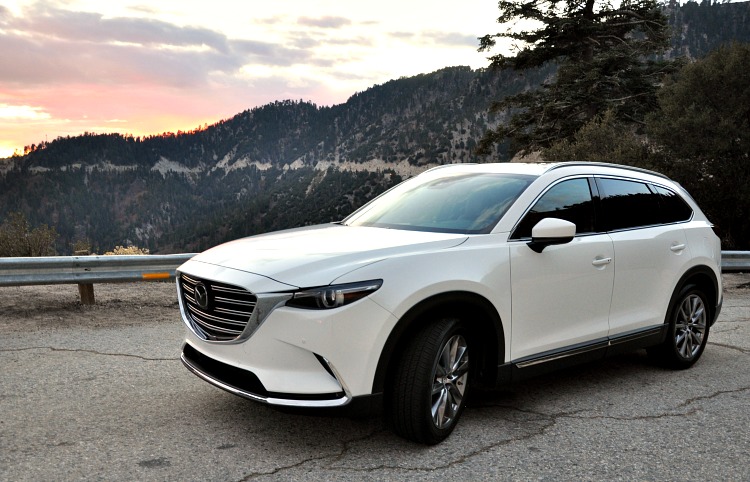 The driver's seat is very comfortable compared to some of the SUVs we've driven.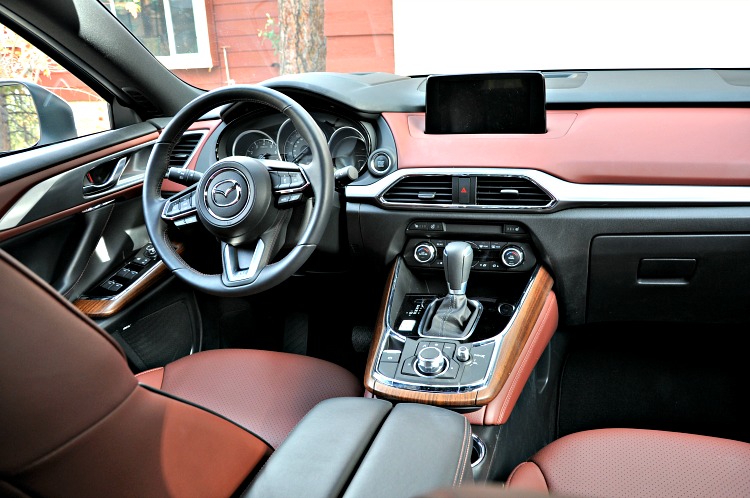 There are two seat settings, so you and your spouse can easily re-adjust the seat to their preferred settings.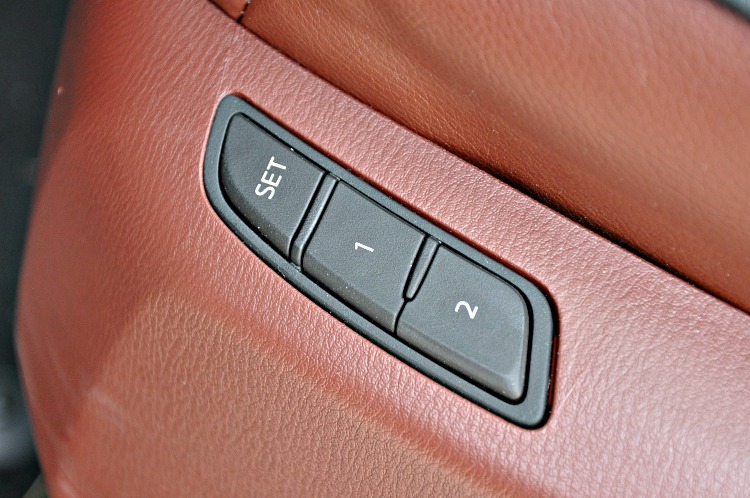 Mazda's navigation system operates a bit differently than most of the vehicles we've tested. You use the dial and buttons between the seat rather than the screen.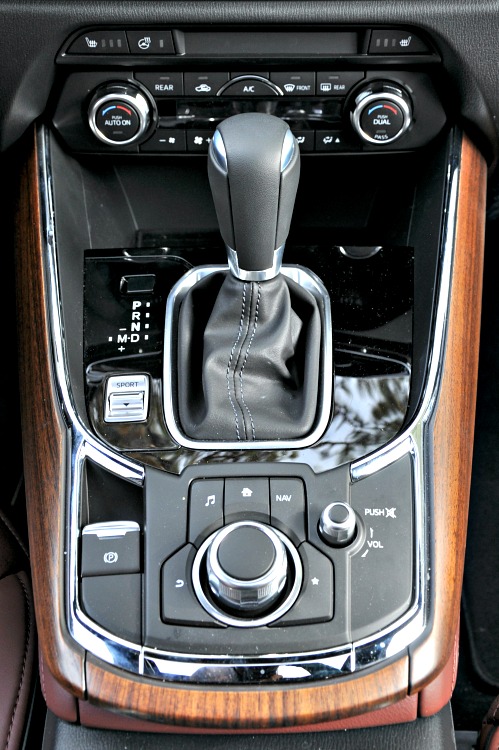 You also get a projection on the front windshield of your speed as well and any directions you have programmed into the navigation. It took me a bit to get used to how the system works, but in the end it felt easier to use when driving and I grew to really like it.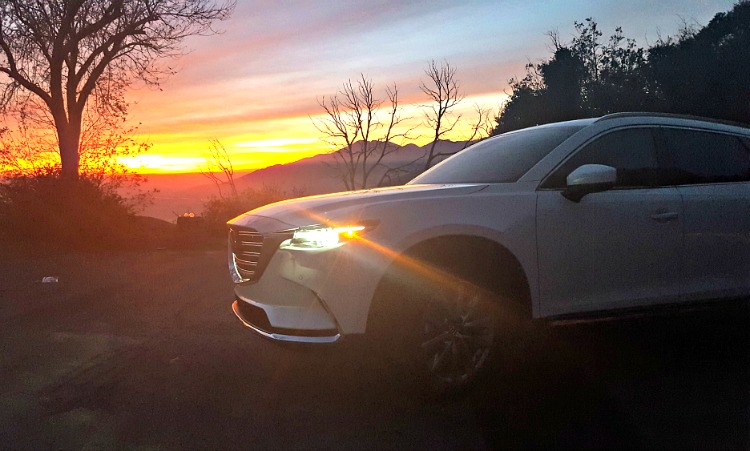 I also love the unique style of the seating, although we'll probably get cloth seats since leather dries out and cracks so quickly in the mountains.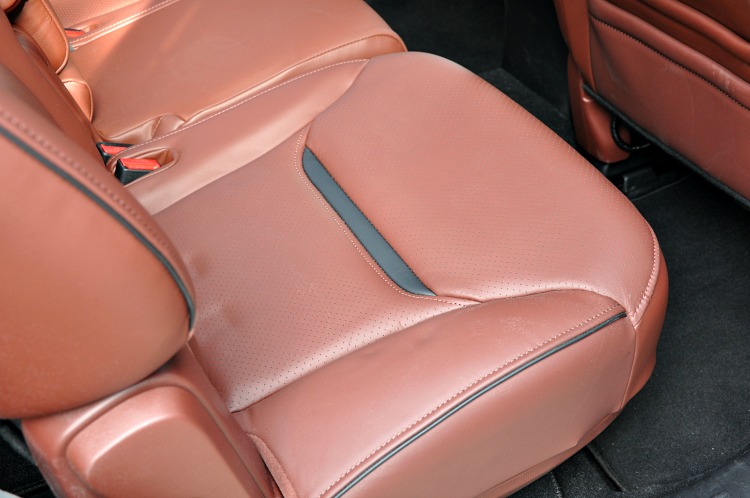 There is plenty of legroom in the back seat for the girls, but it did feel like a bit less than some other models we've tested.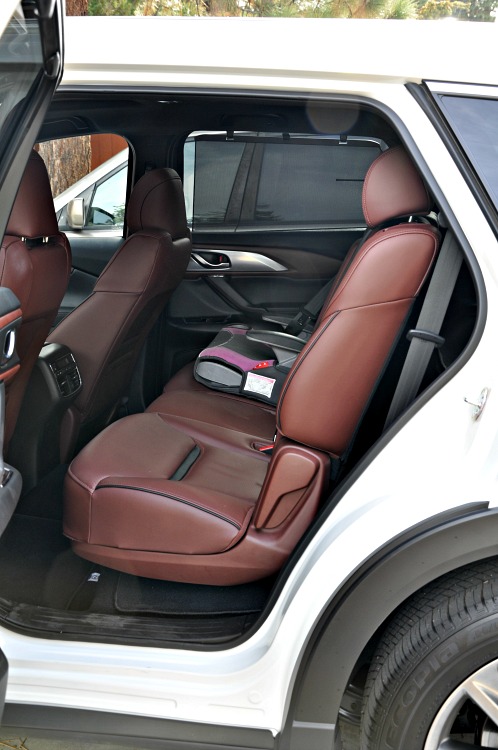 I really love how much space is in the trunk of the Mazda CX-9 when the 3rd row is folded down. We can fit plenty of stuff in there for our roadtrips!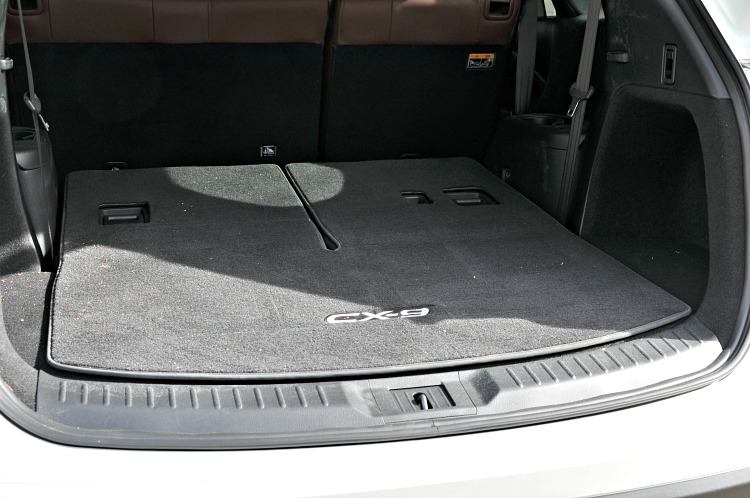 This listed gas mileage is 20 mpg city and 26 mpg on the highway (23 mpg combined). It seemed pretty accurate in our experience.
So far, out of the cars we've tested, the Mazda CX-9 is at the top of our list. It's a bit more expensive than some of the other AWD SUVs out there though, so we'll still be shopping around.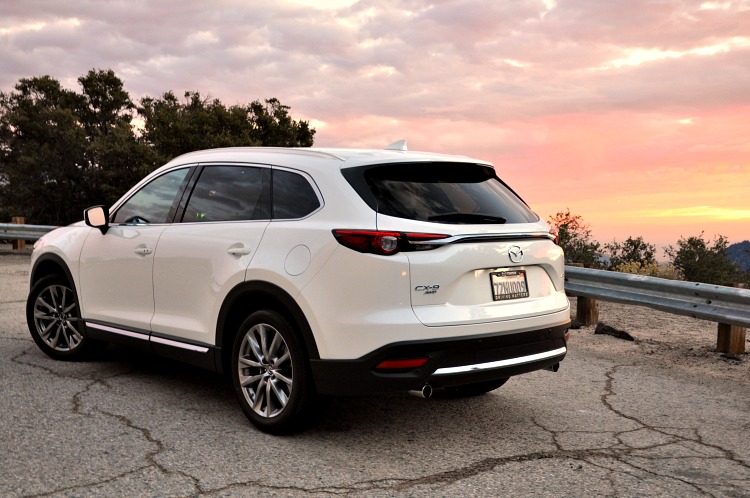 We'll also be looking at the Kia Sorento (which I love) and the Hyundai Santa Fe (another great choice) as they have some great financing options right now.