Thank you to Visit Colorado Springs for sponsoring this post about the best easy hikes in Colorado Springs.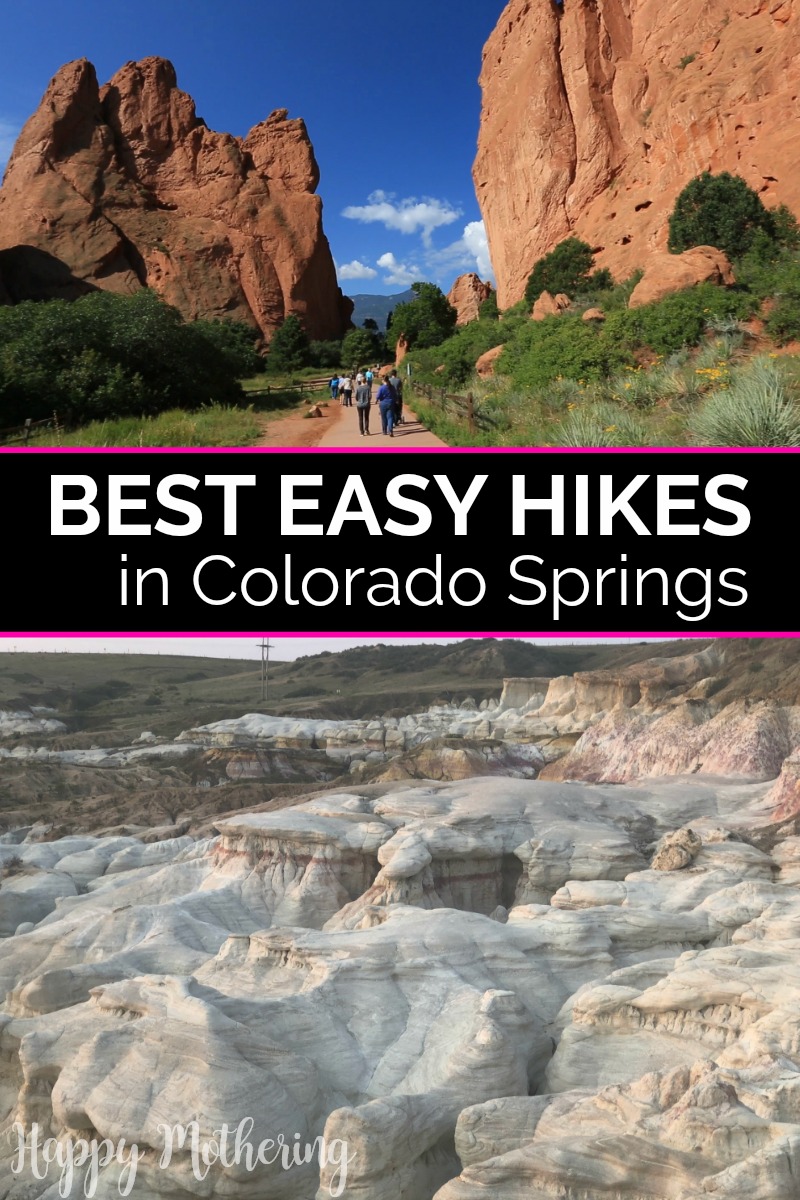 I have been dreaming of spring. Spring is a time when the snow melts and the earth renews itself. It's a time where I love getting outside on the trails as much as the local wildlife does!
While it's going to be a challenge in and of itself to get strong enough to hike again this year, I'm dreaming of hiking in new places. I'm dreaming of traveling and exploring the beauty of the world around me.
We're considering a move to Colorado once I'm well again. There are a lot of reasons why, but one of the main ones is the large expanse of beautiful nature throughout the state.
So I've been looking at different places I want to visit and hike and explore when and if we make the move. One of the places I've been exploring is Colorado Springs.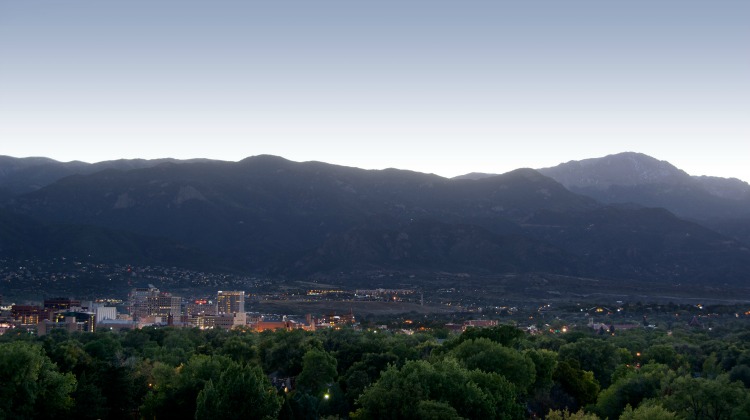 They have so much to door outdoors, and so many beautiful places to hike and camp. It's a wonderful place to get away from the grind of daily life for families, friends, couples and even solo travelers.
In addition to my favorite pastime – hiking – there are activities and experiences for people of all ages and abilities. They have everything from mild, leisurely nature walks to extreme water sports. It's truly a haven for outdoor adventurists with so many parks and trails.
As I've been reading and dreaming, I started looking at which hikes I want to conquer in Colorado Springs. So I've been putting together a list, and I want to share it with you.
I focused this list on easy hikes for two reasons. First, I will need to start off easy and work my way back up. Second, I know most people reading this article have children, and easy hikes are much easier and safer to do with kids.
Remember, when you're visiting beautiful places like Colorado Springs, you need to Leave No Trace. Anything you bring in with you needs to be brought back out with you.
I have seen first-hand, year-after-year, how tourists that forget to Leave No Trace impact our community and our forest. Please take care and pack out what you pack in. Just because you're on vacation doesn't mean someone is being paid to clean up after you.
One tip I always offer is to carry a trash bag in your backpack. Yes, I put my own trash in it, but we like to pick up trash we find along the trail from people who didn't plan so well. We like to go beyond Leave No Trace to making places better that we visit.
I find that when you are being respectful of the environment, hiking is a wonderful way to connect with nature and with your family. I hope you find this list of the best easy hikes in Colorado Springs to be helpful in planning your next outdoor getaway.
6 Best Easy Hikes in Colorado Springs
Here are a few of the easy hiking spots that I want to check out in Colorado Springs. They are great options for families who are traveling, local families who love the outdoors and people with limited mobility like me.
1. Garden of the Gods Park
Garden of the Gods Park was rated the #1 U.S. park by TripAdvisor, so you know it has to be pretty spectacular. They have gravel and paved trails so you can enjoy a nice easy hike through beautiful red rock formations with gorgeous views of Pikes Peak. Besides hiking, there are a ton of other activities offered at Garden of the Gods Park too, including an off-leash dog area.
2. Tunnel Drive
Tunnel Drive is a historic 2-mile section of the Arkansas Riverwalk Trail along an old railroad bed that offers amazing views of the Arkansas River, Royal Gorge and the surrounding canyons. It's great for people of all abilities because it has mile-markers every quarter of a mile, benches placed along the trail and it's completely flat. Dog friendly.
3. Paint Mines Interpretive Park
I love interpretive parks because they're great for learning opportunities. If you're new to hiking, all trails at the Paint Mines Interpretive Park lead to the same place, so you won't get lost. This area has lots of plant and animal life so enjoy. You'll also get to take in the colorful clays that Native Americans used, making it a great homeschool outing. No dogs allowed.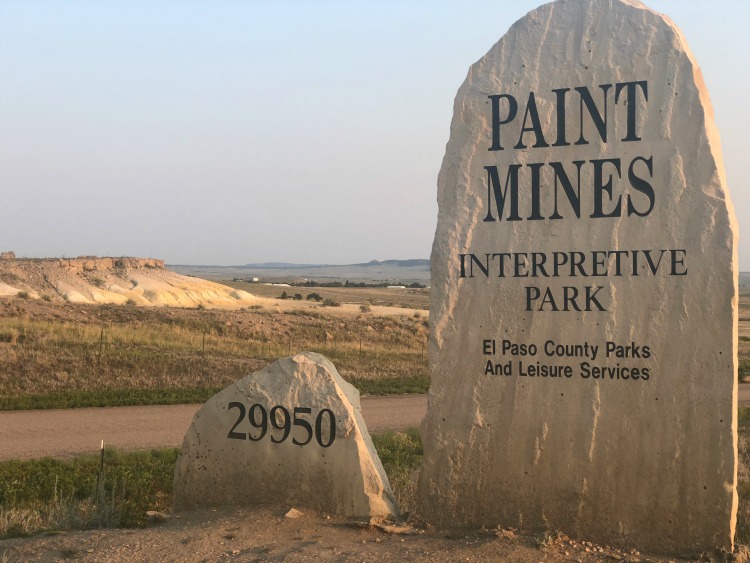 4. Mt. Cutler
This one-way trail is located only a few miles south of downtown Colorado Springs, making it easy to get to for travelers. Mt. Cutler is an easy hike for families, and it's only 2 miles roundtrip. The trail parallels N. Cheyenne Canon Road and heads up to the summit of Mt. Cutler. You'll get to experience great views of Stratton Open Space, The Broadmoor Seven Falls and Will Rogers Shrine of the Sun along the trail.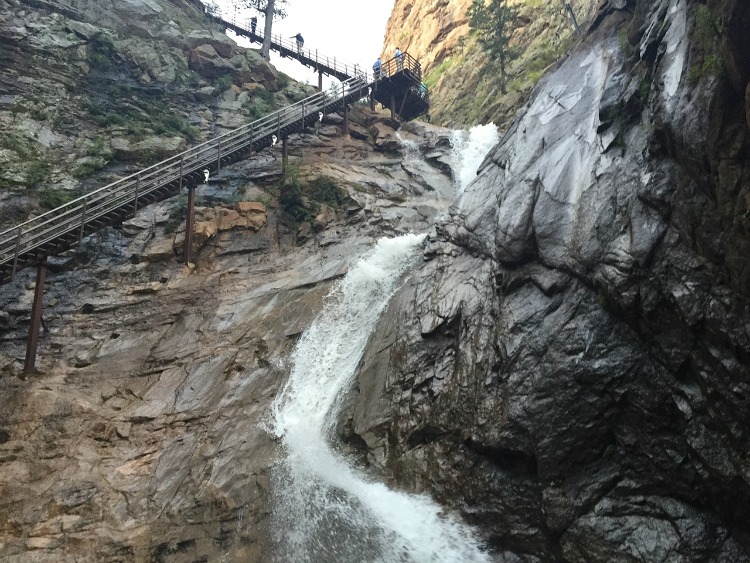 5. Fountain Creek Nature Trail
Fountain Creek Nature Trail is a 1.7-mile loop trail located near Fountain, Colorado. It's shaded and very flat with only a 36-foot altitude gain, making it great for new hikers and families. It's usually not too busy, so you can enjoy the beautiful views of wildlife, streams, marshes, ponds and wildflowers on trail that's accessible year-round. No dogs allowed.
6. Midland Trail
The Midland Trail is unique among the other trails. It runs east west for 5 miles between America the Beautiful Park in Colorado Springs and Manitou Springs. The first section of the trail is an 8-foot wide concrete path that runs parallel to Highway 24. There are lots of gaps in the trail, so you'll need to pay attention to signage, but it's a great choice for families looking for a nice, even walking surface for young children or people with disabilities. The Midland Trail is great for exploring Colorado Springs because it connects to the Pikes Peak Greenway, Foothills Trail, Red Rock Canyon Open Space and the City of Manitou Springs. Dog friendly.
Colorado Springs is a wonderful place to unplug. To discover more parks and trails in Colorado Springs, check out the Visit Colorado Springs website. There are so many things to do outdoors, and they have even put together some itineraries that are a great help in planning your trip!