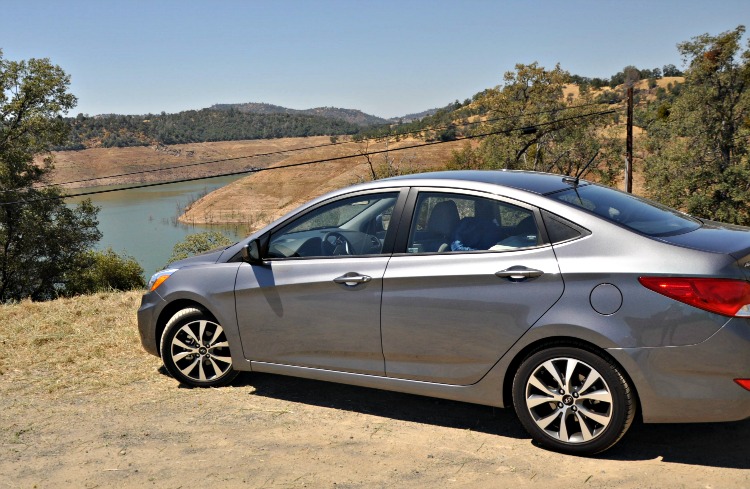 The 2015 Hyundai Accent GLS is one of the best subcompact cars I've driven. Usually when I think of a "subcompact" car I'm picturing a super small, ugly wannabe Euro car that would fold up like a tin can in a fender bender. That's surprisingly not the case with the Accent.
I had to take a business trip to Calaveras County when we got the Hyundai Accent to review. All I knew before we got the Hyundai Accent was "it's a small car with good gas millage." Big Bear to Calaveras County is about an 8 hour drive, so what better way to really test a vehicle out and review it than a road trip?
When the car got dropped offm I was surprised by how stylish it is. It looks sleek and it certainly doesn't look like it would only be an $18,000 car. I would have guessed by the amenities (the car had all the bells and whistles) that it would have retailed for $6,000 – $8,000 more than it did. What's more is the base model (which still includes a boat load of bells and whistles) is under $16,000.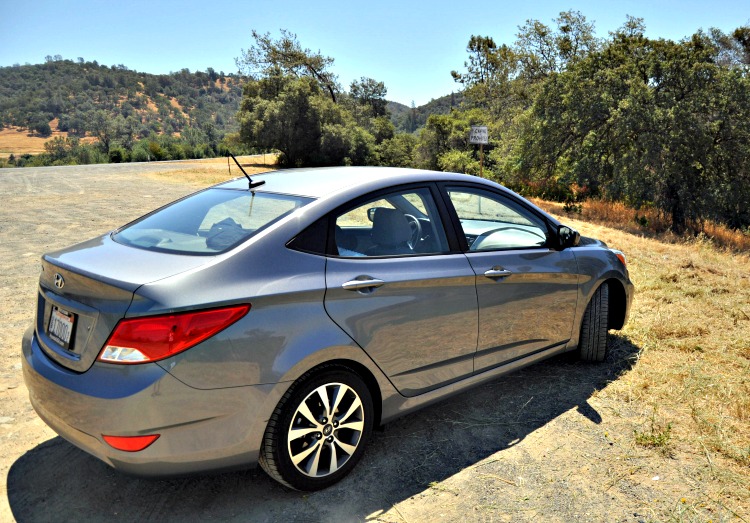 The car was super comfortable for the trip. It actually had plenty of room for me to load it up with everything I needed for my trip. I'm 5'11" 190lbs with a 32" inseam, I've got fairly broad shoulders and I still had plenty of head room and more than enough room for my legs. The seat was comfortable for the long ride.
What was super impressive to me was the gas mileage! On the freeway cruising the speed limit at 70 mph for a straight 126 miles I averaged 43 miles per gallon. If I was still doing B2B sales this car would be a top contender for my daily driver.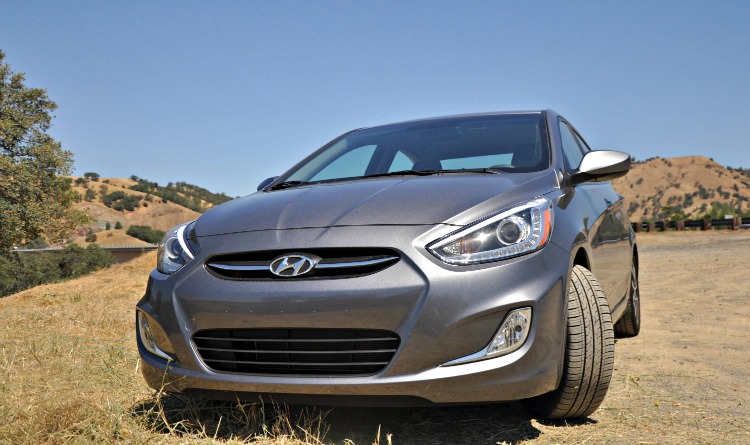 What impressed me the most was the Electronic Stability Control (ESC) with Traction Control that comes standard on the Hyundai Accent. I was coming across the desert on a 2 lane highway with small rolling hills and it was a double yellow center-line. Whilst a semi was coming towards me, a person who was probably not the brightest crayon in the box decided to pass him. The semi, moron and I passed each other on the 2 lane highway at the same time because I took the soft shoulder.
In any other subcompact car, there's a high probability I would have crashed. The Hyundai Accent handled outstanding. I felt the ESC kick in and the Traction Control kick in and I was able to ride out the soft shoulder and come back onto the highway as if I just went over a bumpy section of road. There was never a moment when I didn't feel like I had complete control of the car.
If you're in the market for a good subcompact car that's stylish, gets great gas millage, handles awesome and won't break the bank I highly recommend the 2015 Hyundai Accent GLS.