This was a sponsored post we did for Little Skye Children's Clothing Boutique that was originally published on Happy Mothering. Since this was a modeling session that turned out great, I wanted to preserve those pictures here.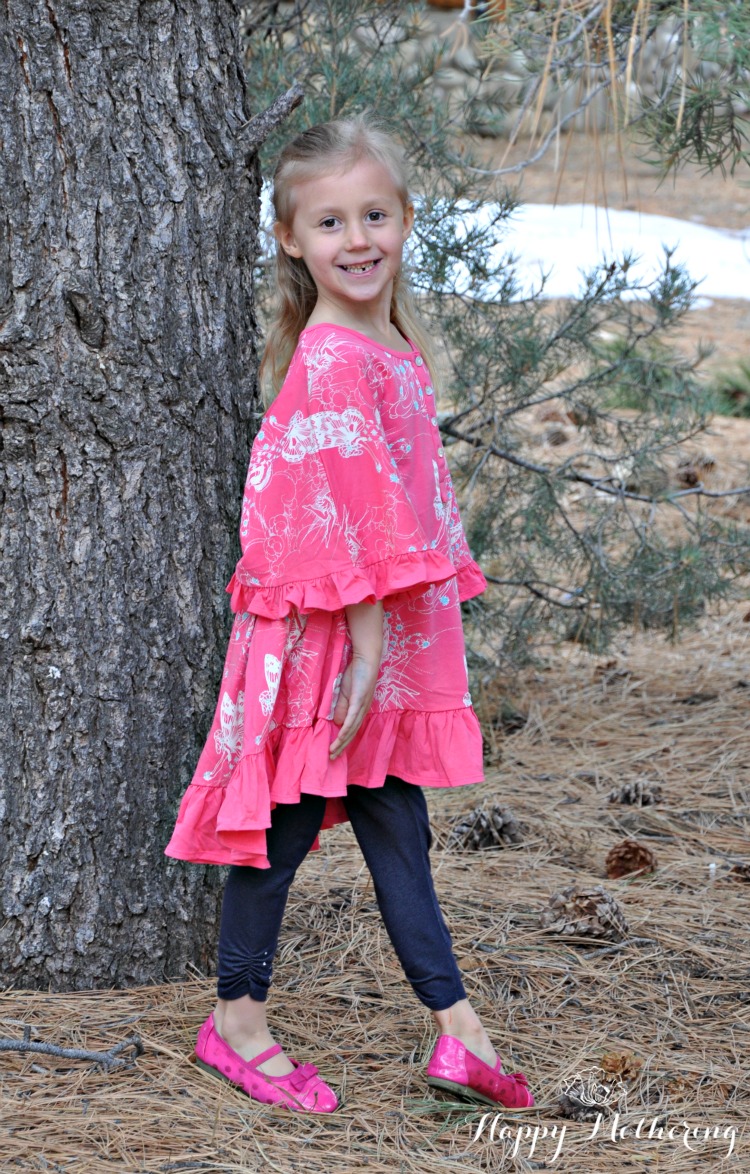 I have two beautiful little girls with two very different personalities and two very different fashion styles. We refer to Kaylee as our little fashionista in training because she is all about her clothes and shoes. Did I mention she's only 5-years old? She has always loved clothes and shoes, and I don't see that changing. Zoë, on the other hand, is much more casual. She's a jeans and t-shirt girl (like her mama).
That said, it's very rare that we come across a piece of clothing that both girls love. We came across that piece of clothing last week with Little Skye Boutique. At first Zoë said the Pixie Dust Harvest Dress by Paper Wings Clothing was too girly and not her style – and then she saw it in person. She found herself wishing the dress was hers instead of Kaylee's.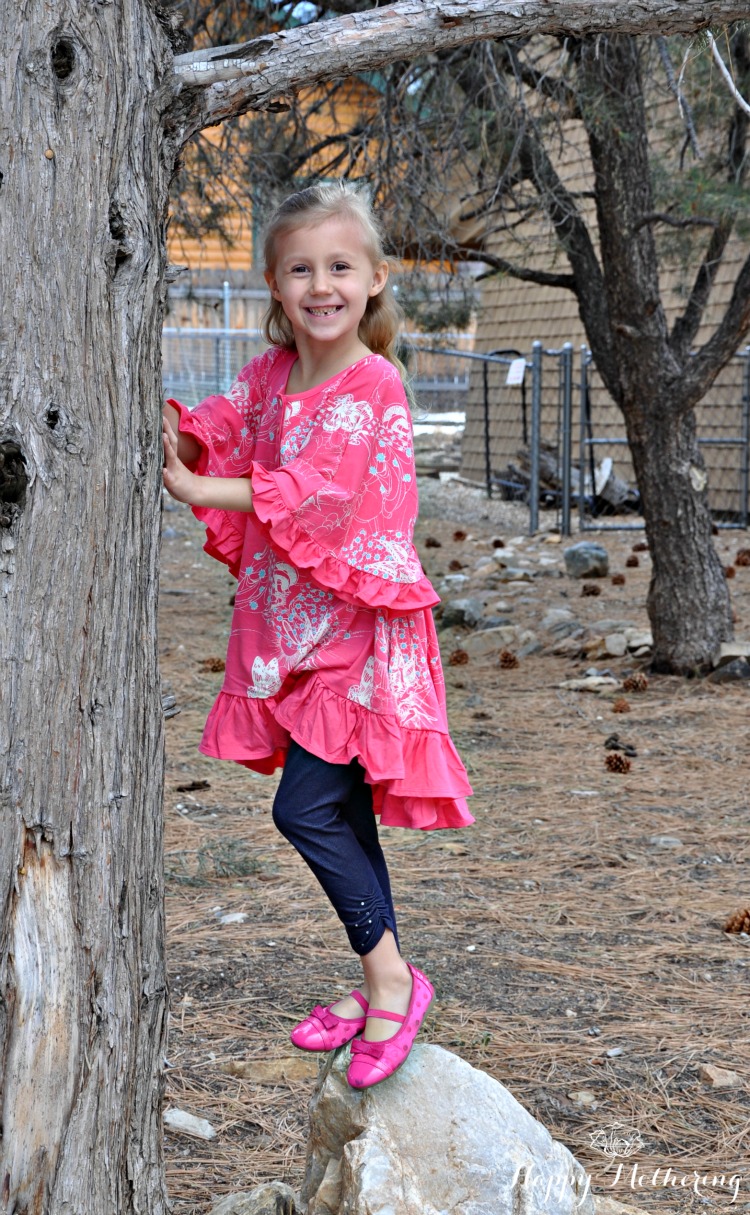 Then an amazing thing happened. We discovered that, even though the dress is a size 6, it fits both girls! I love the flexibility there, and knowing that it won't be outgrown in just a few short months. Way to go Paper Wings Clothing!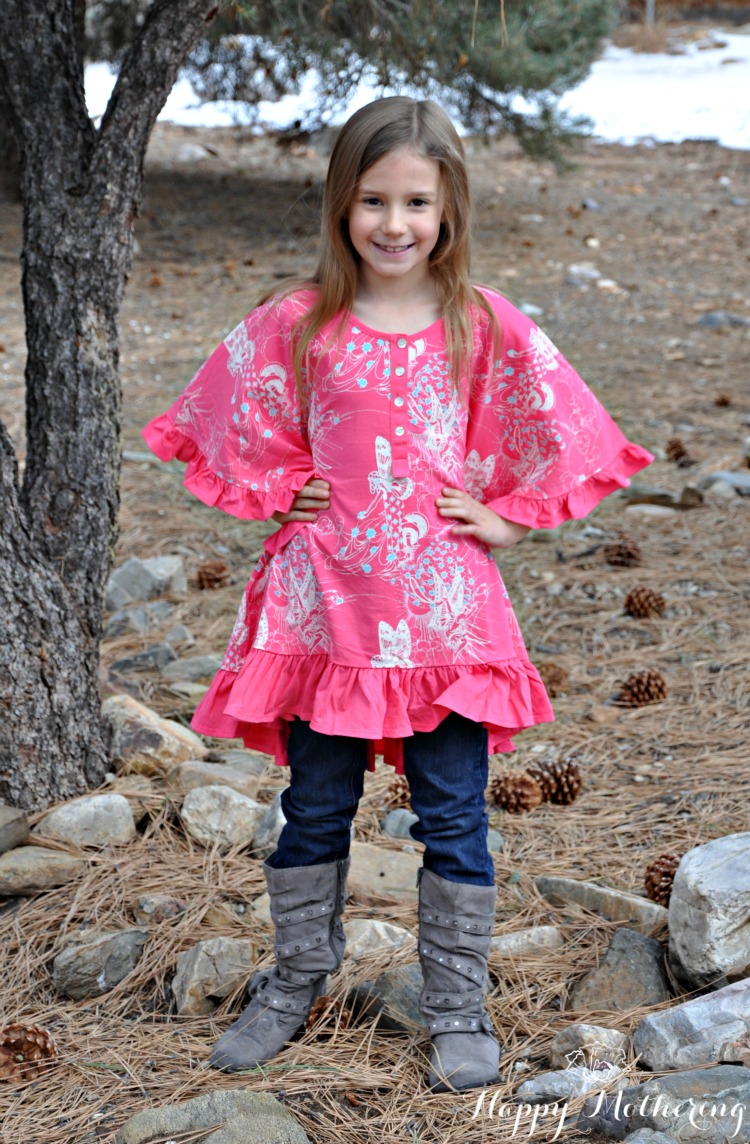 This gorgeous dress from the Little Skye Kids' Boutique Clothing shop is so unique and it has a true vintage feel to it. It's flowy and makes the girls feel pretty and like a fairy that might just take off flying at any moment!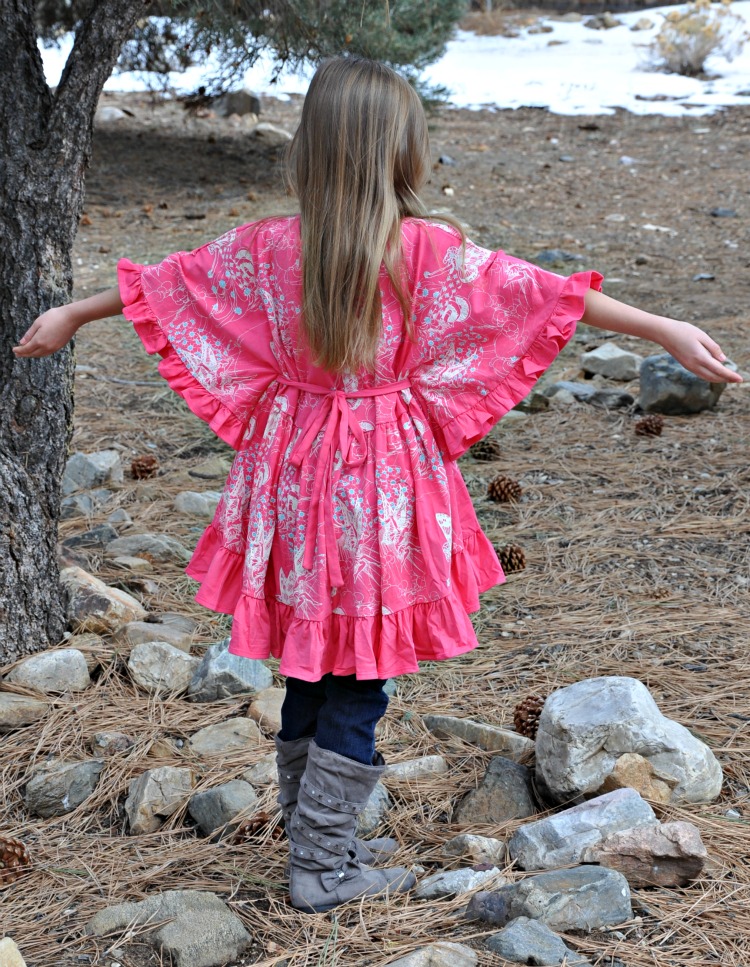 You can tell it's very comfortable too by how easily the girls moved around in it. Both of them are constantly practicing ballet moves. You can tell Kaylee has been taking ballet lessons if you look at her lines in this pose.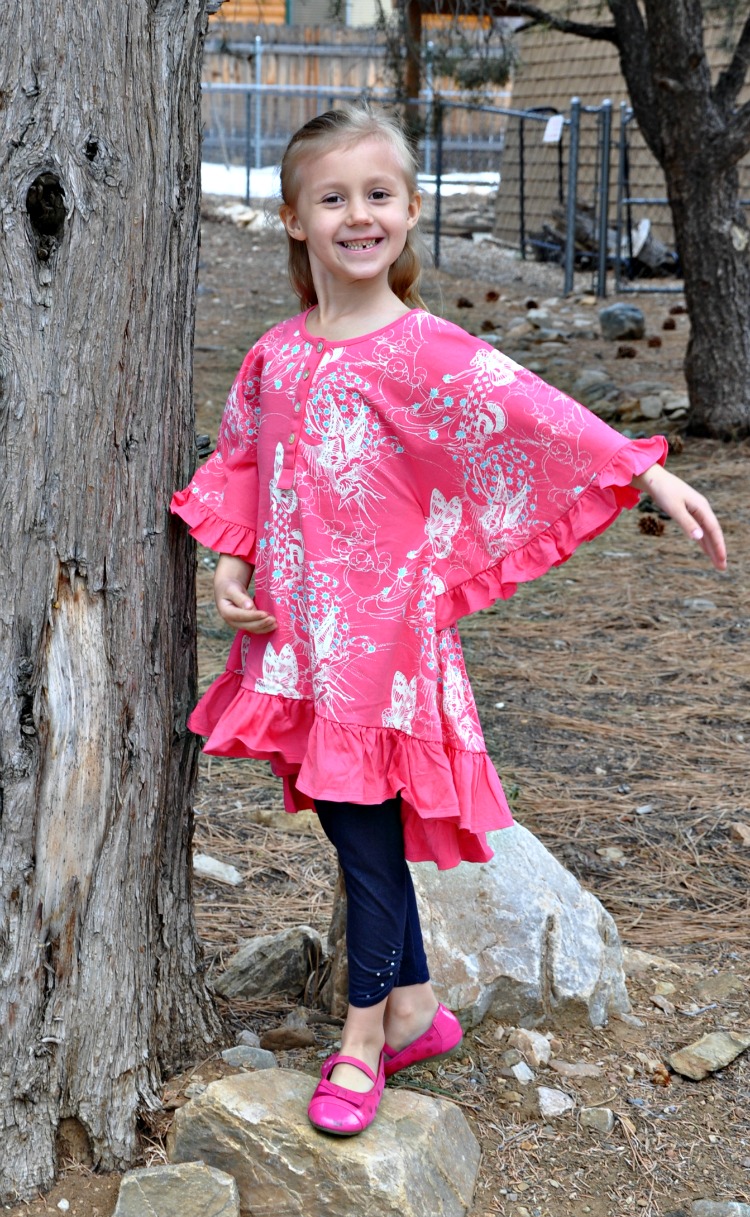 The dress from Paper Wings Clothing is also made incredibly well. You can really feel the quality of the fabric and the construction of the dress. The print is gorgeous too!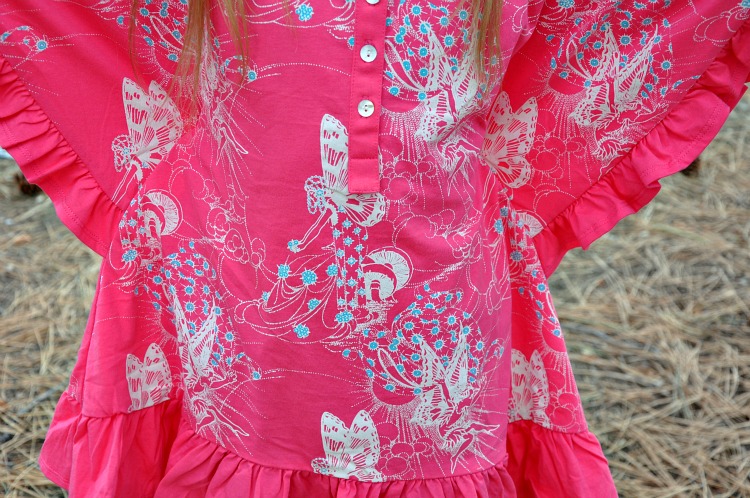 This dress is versatile enough to be stylish in every season. You could easily have your daughter wear a long-sleeved tee or thermal shirt under this dress along with leggings and it would make the perfect winter outfit.
I love how unique all of the clothing lines that Little Skye Children's Clothing Boutique carries are. They have so many whimsical pieces that really capture the beauty, joy, innocence, and artful wonder of childhood. I love how natural the clothes feel. It makes me want to be a little girl again!