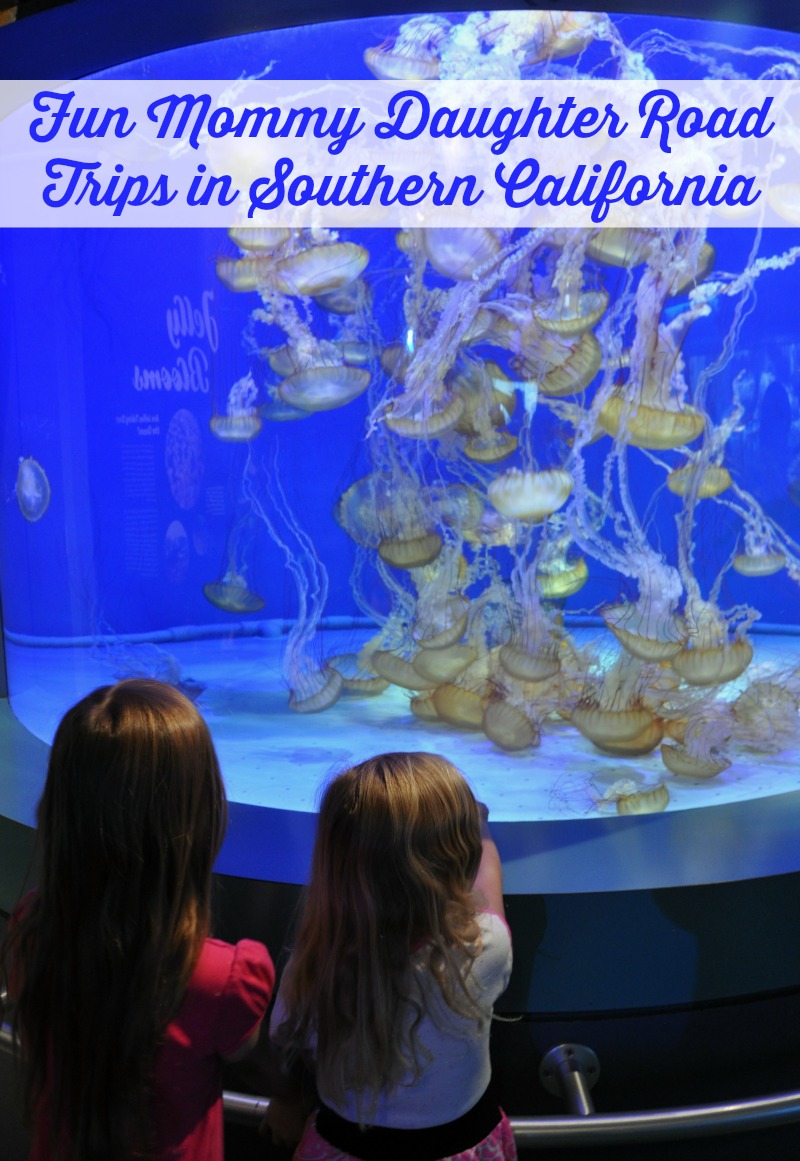 The girls and I have got quite a routine down with our road trips. We've been doing more and more together, even when Daddy is out of town, and we have a blast with it. I have learned a lot about taking road trips and sticking to a budget. Sticking to a budget is what allows us to take so many road trips.
In November, the girls and I took two road trips on our own. It's fun and it's such amazing bonding time. The first trip we took was to San Diego. The girls stayed with my aunt while I went to spend the weekend in Boulder with my college roommates. Of course it was amazing to be able to spend some time with my family in San Diego as well as see my friends.
The following weekend, we visited Knott's Merry Farm, which was an absolute blast. It was the girls' first trip to Knott's Berry Farm and we were all excited to go back and visit again with Daddy!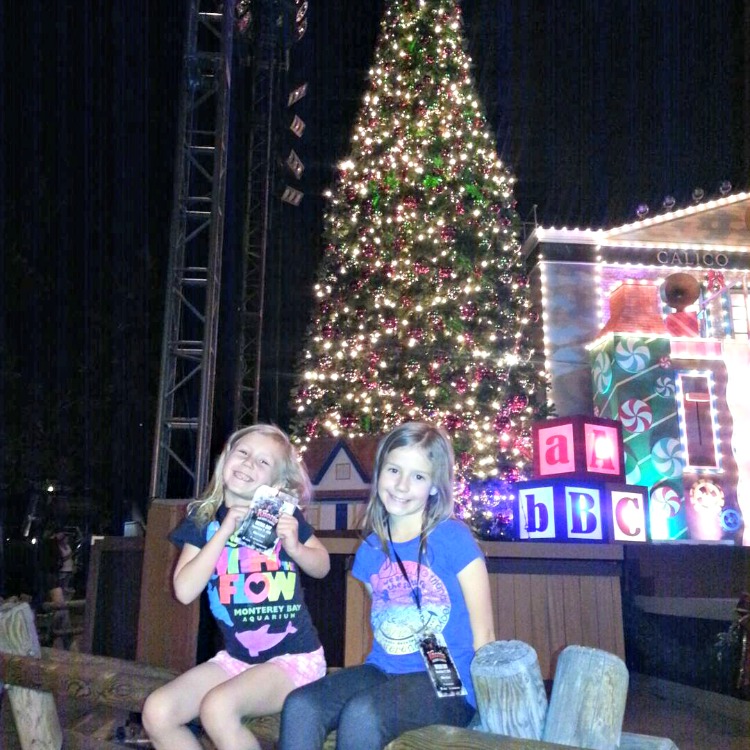 We also visited Aquarium of the Pacific the following day. There is so much to see there.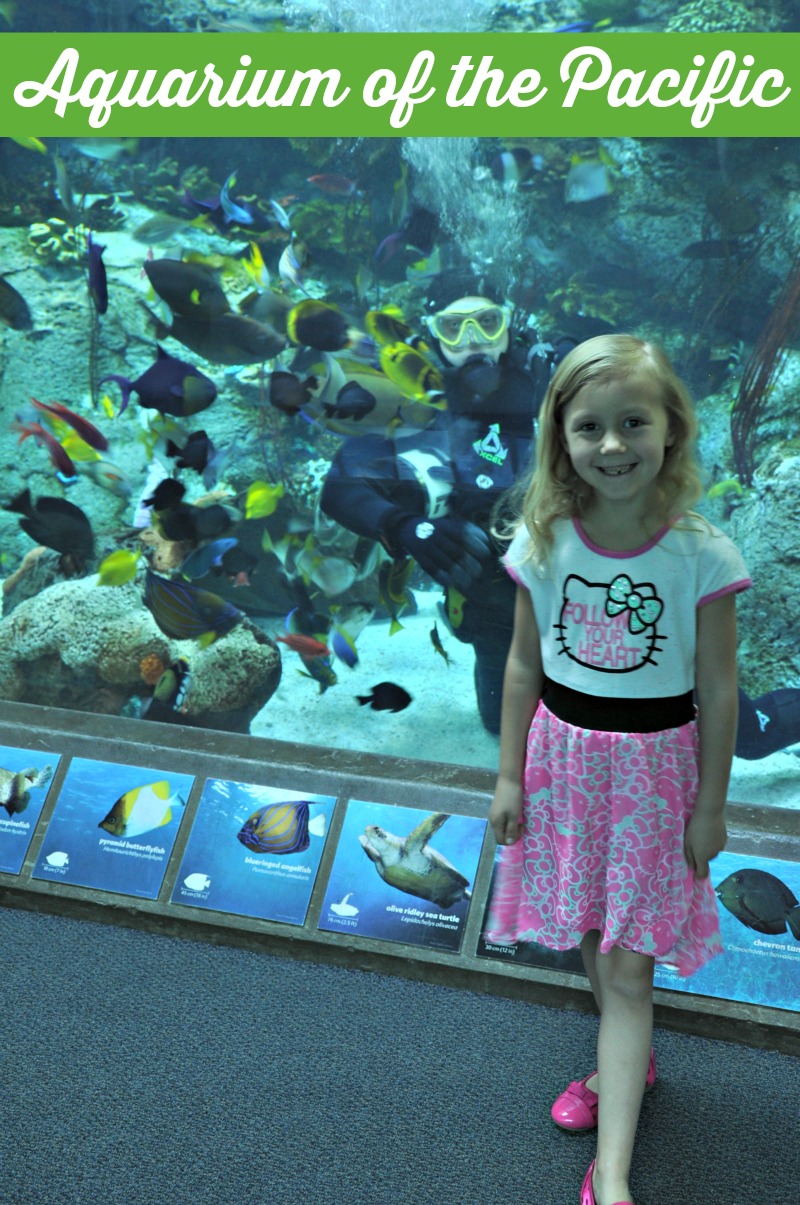 It is about a 20-minute drive from where we stayed in Buena Park. We've been to Birch Aquarium in San Diego a couple of times, but this was our first trip to Aquarium of the Pacific.
There are a lot more hands on activities at Aquarium of the Pacific than at Birch Aquarium. There was this area inside the aquarium and there was another large area outdoors. I love how interactive it was for the girls.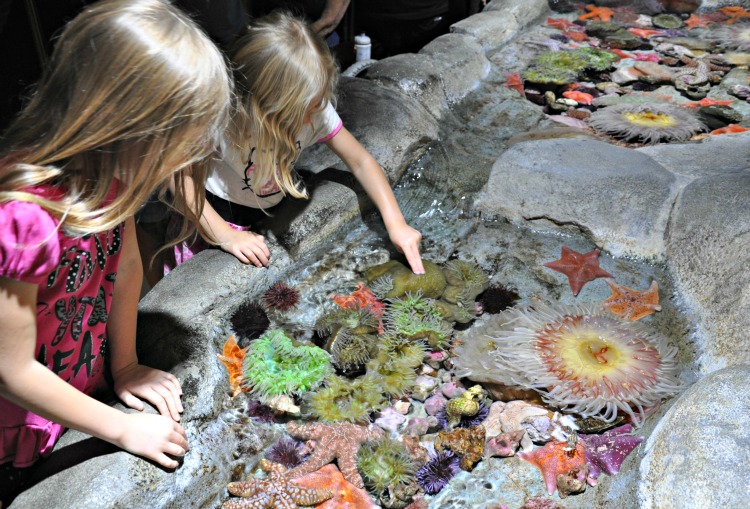 We spent quite a bit of time at the aquarium before heading back to the hotel to take a dip in the hot tub (which unfortunately ended up being cold!). There is enough to see there that you can easily spend half a day there – more if you see one of the movies they offer.
If you're looking for some great Mommy-Daughter road trip ideas for Southern California, both Orange County and San Diego have so much to offer.