The Go Card Las Vegas is hands down one of the best deals – if not the best deal in Las Vegas – you will find. If you go to Las Vegas and don't use the Las Vegas Go Card, either money doesn't matter to you or you just don't know about this amazing deal in Las Vegas.
When you visit the Smart Destinations website, check out the Explorer Pass.
What's the Explorer Pass? It's a pass that allows you to experience 3 or 5 attractions while you're staying in Las Vegas. Given the selection of activities available, the GO Card Las Vegas is available for an extremely cheap price in comparison to what it would cost if you were to pay for each activity on your own.
GO Card Las Vegas Prices
3 Choices $65 Adult / $60 Children
5 Choices $99 Adult / $95 Children
GO Card Las Vegas Attractions
As of right now, Smart Destinations has 11 activities to choose from with both adult only and all ages activities. Because we were on a family vacation we obviously chose to do the family friendly activities.
We chose Meal at Planet Hollywood Restaurant, V the Ultimate Variety Show at the V Theater and an Outdoor Gondola Ride at the Venetian.
Dinner at Planet Hollywood
There's a special menu at Planet Hollywood for GO Card Las Vegas customers that lists the available selection of burgers and sides. We all had burgers and fries.
Chrystal had her burger protein style because she's gluten free. It's not on the menu, but you can ask for it. Our food was outstanding and the service was great.
V The Ultimate Variety Show
After dinner at Planet Hollywood, we went to V The Ultimate Variety show at the Venetian. It was a seriously great show. We loved it and so did  Zoë and Kaylee.
Wally Eastwood was the hysterically funny host of the show. He's also an amazing juggler and he brought out some awesome acts. The skating couple was hands down spectacular.
What made the variety show great for the kids was the constant changing of acts. It never lost their attention. All in all we had great time and we recommend V The Ultimate Variety Show as a great Las Vegas attraction for families.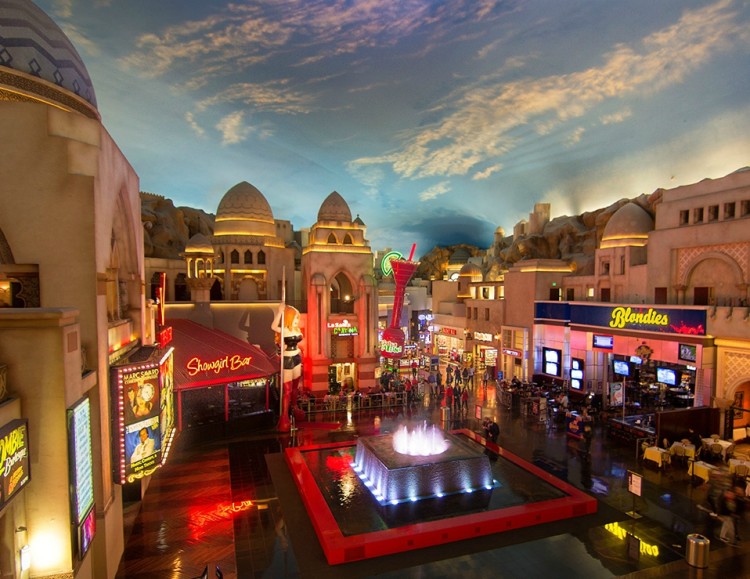 The Gondola Ride at The Venetian
We had absolutely planned on going on the Outdoor Gondola Ride at the Venetian. Unfortunately we had a super long day and weren't able to squeeze it in with all of our activities. Next time we head to Las Vegas, you can pretty much guarantee we'll be doing the Gondola Ride.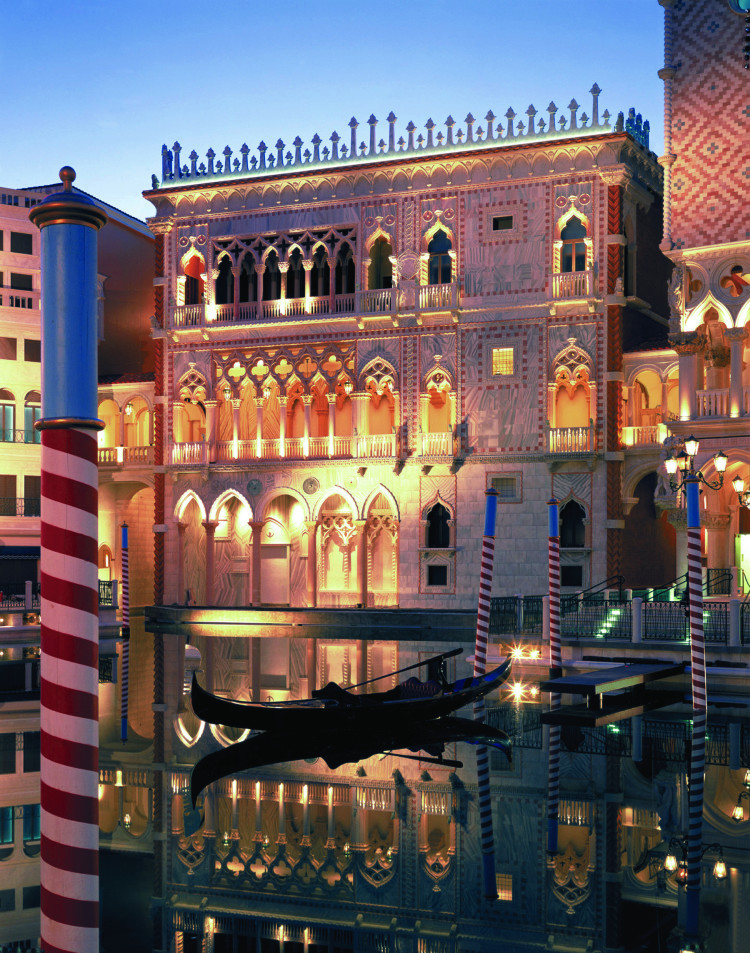 The next time Chrystal and I go to Las Vegas without the kids, we're going to take advantage of a couple of the adult only activities available with the GO Card. We're looking forward to doing the Rockstar Pool Party Tour and the Rockstar VIP Club Tour. We also want to catch The Mentalist's show, go on the Gondola Ride and perhaps check out CSI: The Experience. It looks like it would be pretty rad to go to.
Be sure to check out the GO Card by Smart Destinations. In addition to the GO Card Las Vegas, they also offer GO Cards for Chicago, Los Angeles, Miami, New York City, Oahu, Orlando, San Diego, San Francisco and Washington D.C.