This is part 2 in a 3-part series about our stay at Red Rock Casino, Resort and Spa. We are so grateful they hosted part of our stay – we had a wonderful time!
If you read part one in this series, you'll know that our experience checking in and our room at the Red Rock Casino, Resort and Spa were phenomenal. We had the pleasure of experiencing 3 days and 2 nights of non-stop fun with the kids at this amazing venue. If you were wondering, there are tons of activities to do with the kids. At Red Rock, it's not just about the grown ups.
One thing we love to do as a family is go bowling. We were thrilled to discover there is a bowling alley inside of Red Rock Casino, Resort and Spa. We all had super fun times at Red Rock Lanes, bowling the evening away. Half way through our bowling game, the regular bowling atmosphere switched up to Cosmic Bowling. The black lights came down and everything started glowing – the girls thought it was super cool.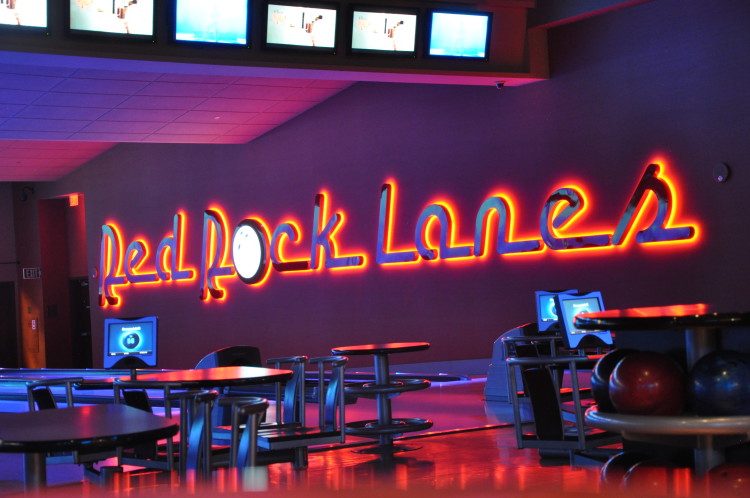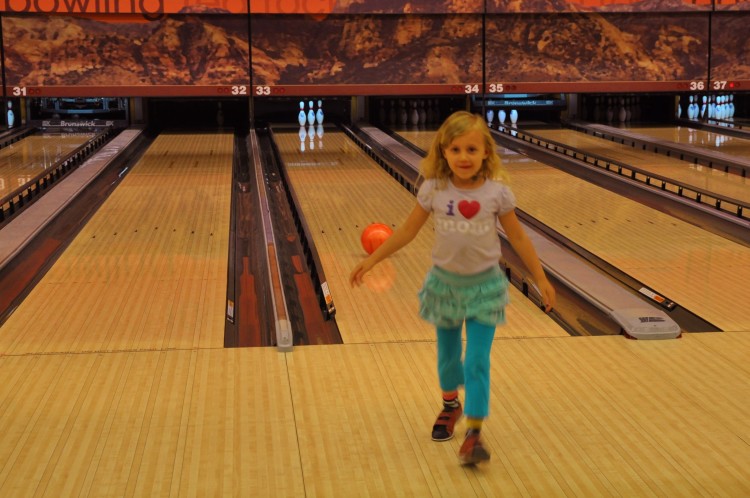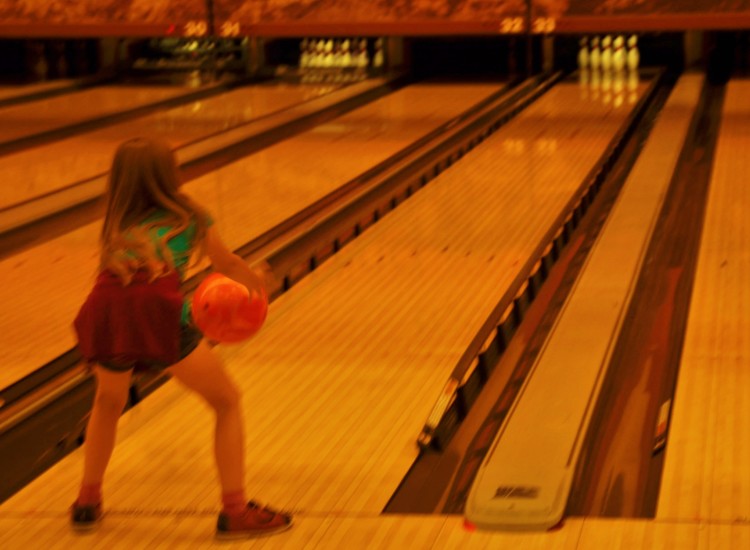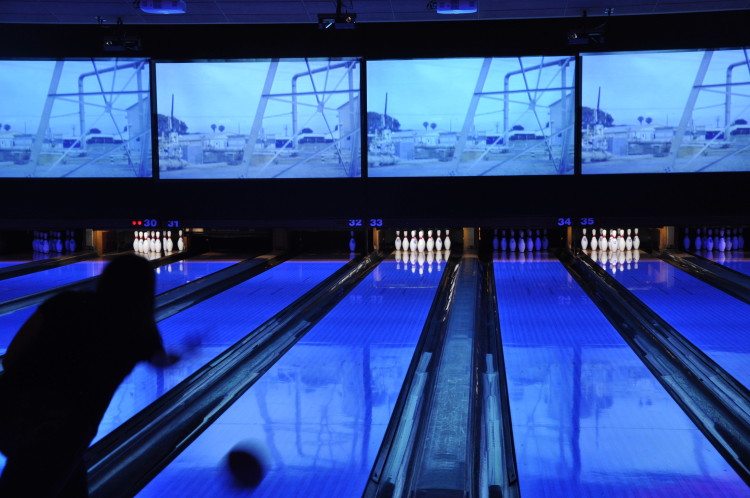 Onto the Arcade Games
How many games can an arcade have? I don't know, but the arcade at Red Rock Casino, Resort and Spa is loaded up with more than you can shake a stick at!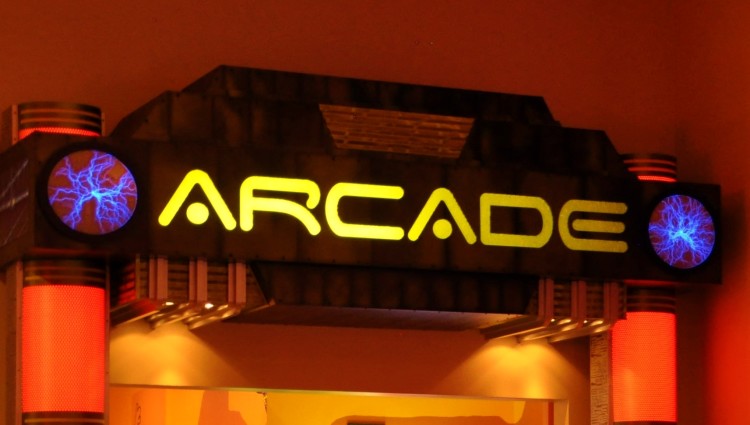 An Onsite Movie Theater Too?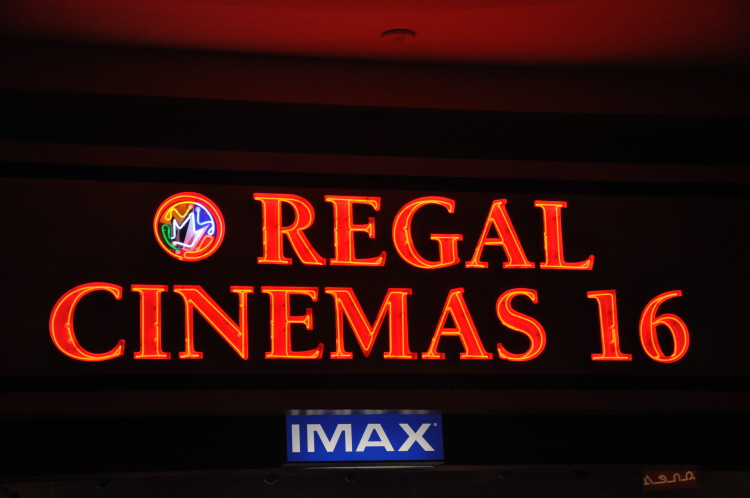 Bored of bowling and playing video games? No worries. Regal Cinemas has a 16-screen IMAX movie theater. If you've never been to an IMAX theater, first off, I'm sorry you're sheltered. Secondly, if you stay at Red Rock Casino, Resort and Spa, your IMAX dreams can come true.
We made the very difficult decision 0f staying at the pool longer vs. going to the theater. Because, you know, Mom & Dad needed a night out too! But you'll get to hear about that in our next post 😉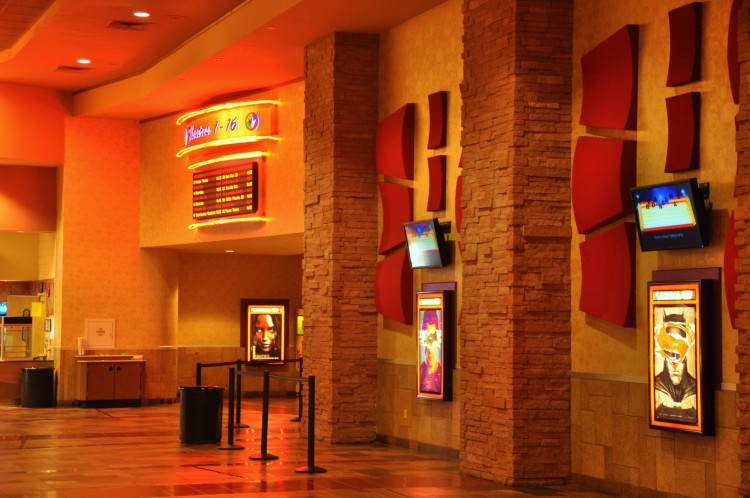 There was an amazing bonus offered while we were staying at Red Rock Casino, Resort and Spa. If you watched a movie, you got a free game of bowling. Again, please don't tell the girls. We only had time for bowling. Next time we plan to stay for much longer!
If bowling, video games and movies aren't enough… shoulder rides around the casino are always awesome.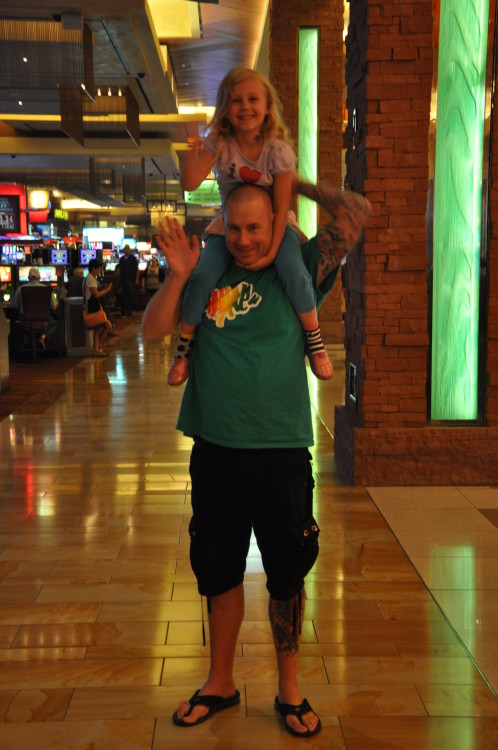 It's the Simple Things
This may sound boring to many people, but our girls had an absolute blast sitting and looking out the window in our suite. The views are stunning. They would get up early when the sun was rising and check out Red Rock Canyon, which you could see from our room.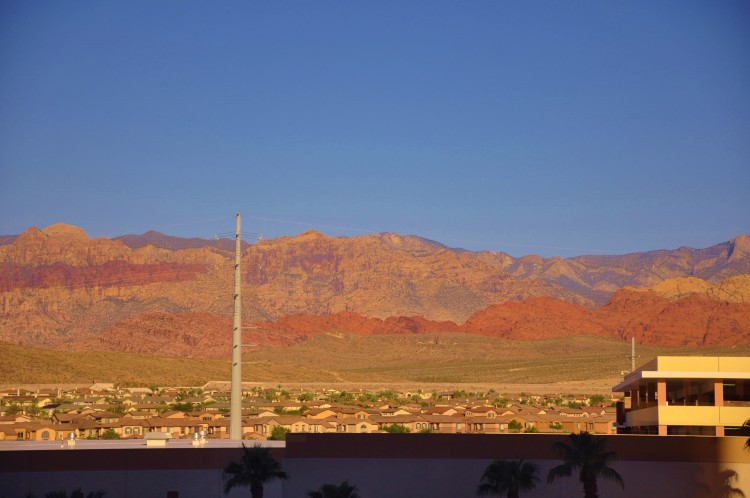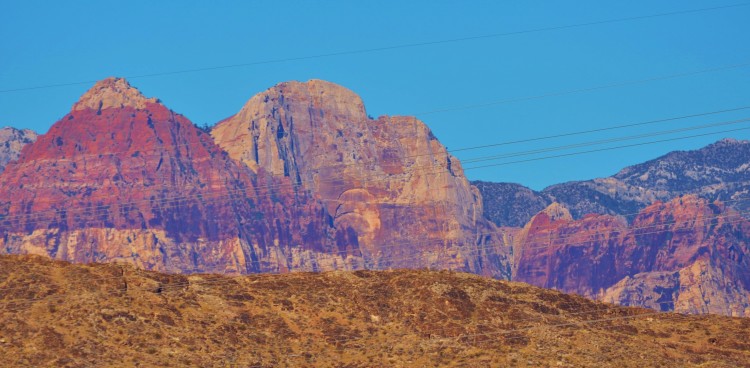 A Pool to Rule Them All
If going bowling, going to the movies, playing copious amounts of video games, getting shoulder rides around the property or staring out the window doesn't cut the cake… there's the pool.
The pool at Red Rock Casino, Resort and Spa sprawls over the 3-acre backyard of the hotel. It has been noted as the best hotel pool in Las Vegas – and we have to agree. The Red Rock Casino, Resort and Spa pool is stunning.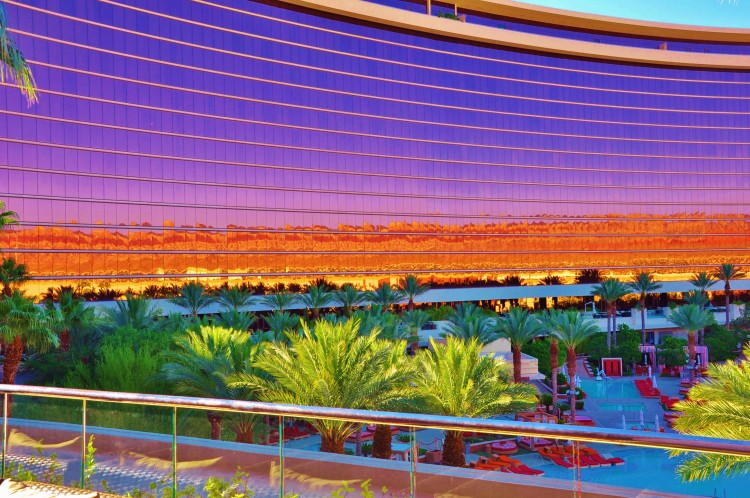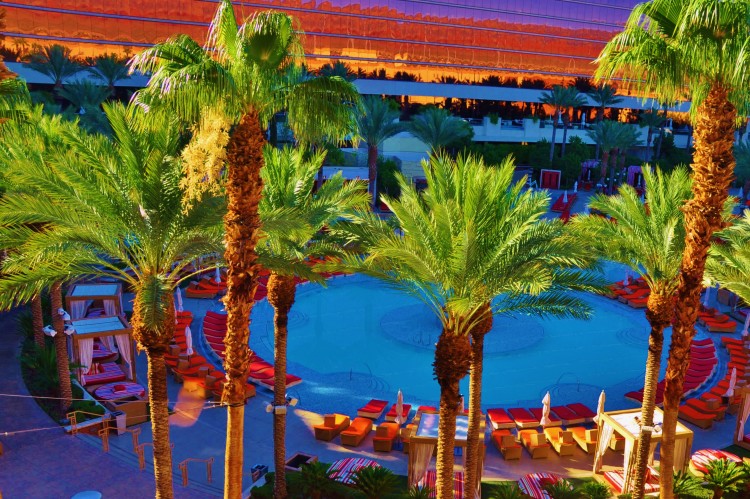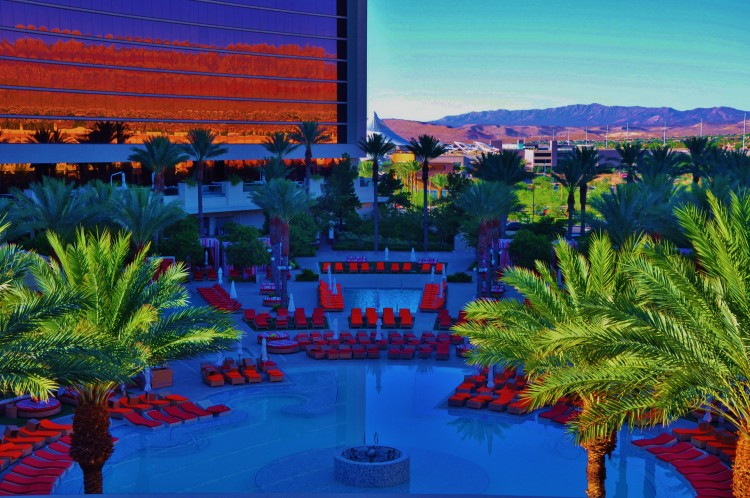 When the sun came out, the pool was such a relief. All of us had an amazing time enjoying the cool water.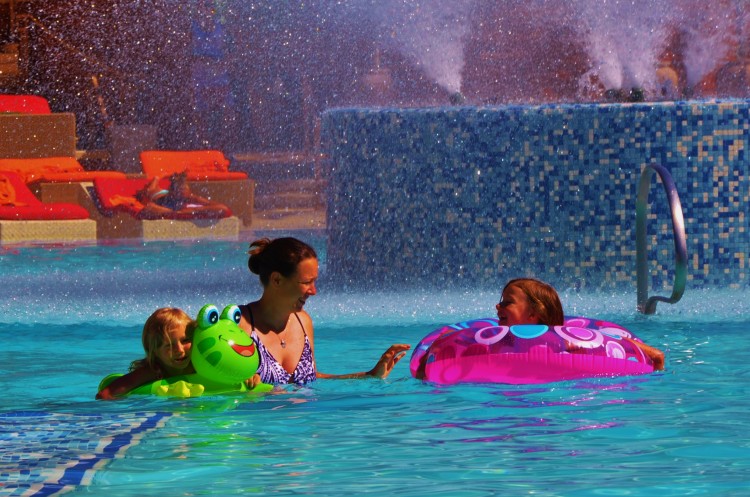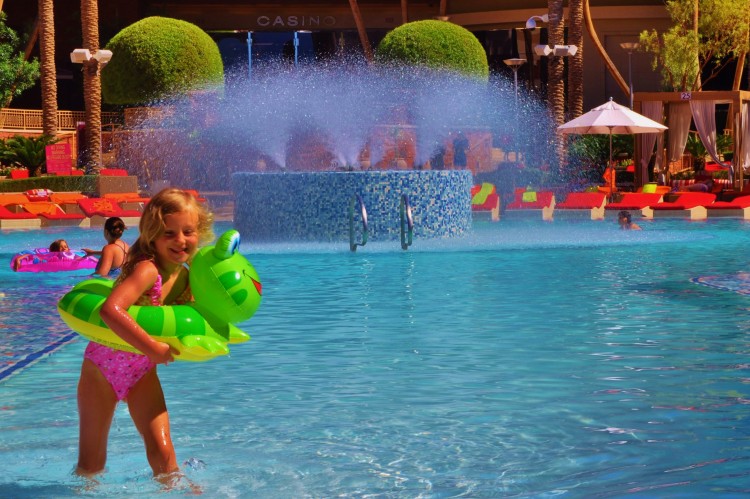 If you're looking for a Las Vegas resort that is beyond family friendly, check out the Red Rock Casino, Resort and Spa. The kids will be as impressed as Mom & Dad!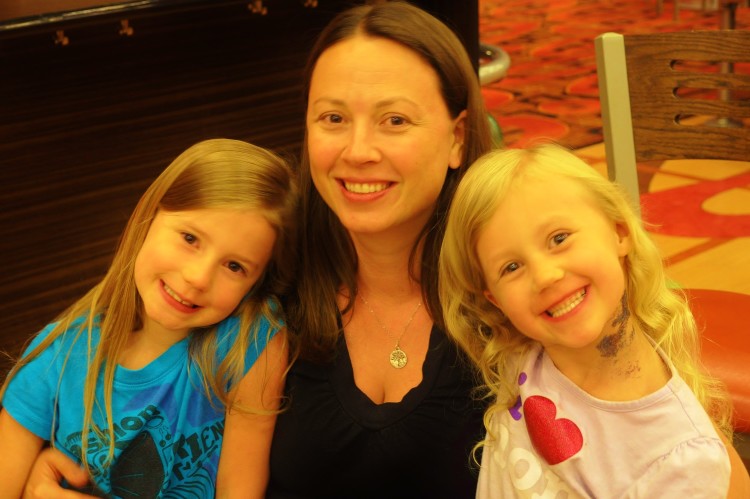 Stay tuned for our next post on how much fun Red Rock Casino, Resort and Spa can be for Mom and Dad too!