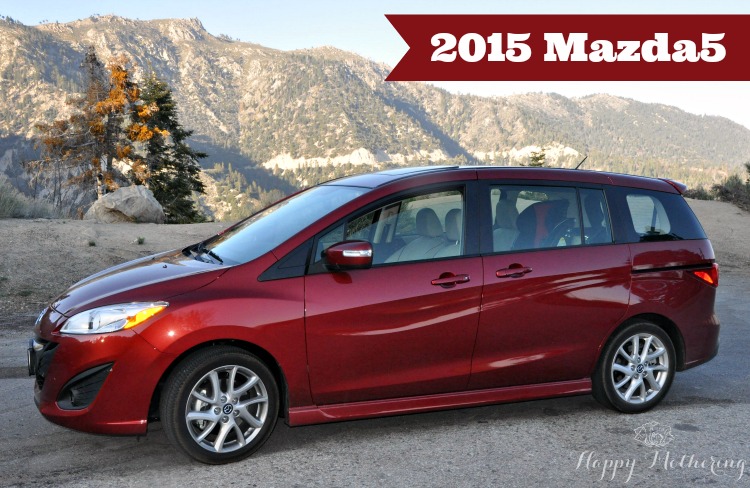 Do you know how long it's been since Brian and I had the opportunity to spend a weekend away from home without the girls? Well, I think it was when Zoë was a baby – and she just turned 7!
Last month we decided to take the opportunity to do a 2015 Mazda5 review and take a road trip to Vegas for his birthday weekend. We had a lot of fun on our trip, but I think the Mazda5 is definitely more of a family vehicle 🙂
Our 2015 Mazda5 Review
The Mazda5 is a minivan that is just a bit different than other minivans we've driven. It has a smaller footprint, which is nice if you live in an urban area where parking is a bit more tight.
I really like that the rear doors swing back like in other minivans rather than opening outwards – it saves me from standing next to the girls while they get in the car to make sure they don't dent cars we're parked next to.
The trunk also has tons of space in it. The Mazda5 is a 6-passenger vehicle. The third row can easily be folded down so you can haul a lot of stuff in the trunk if you only need space for four people like we do.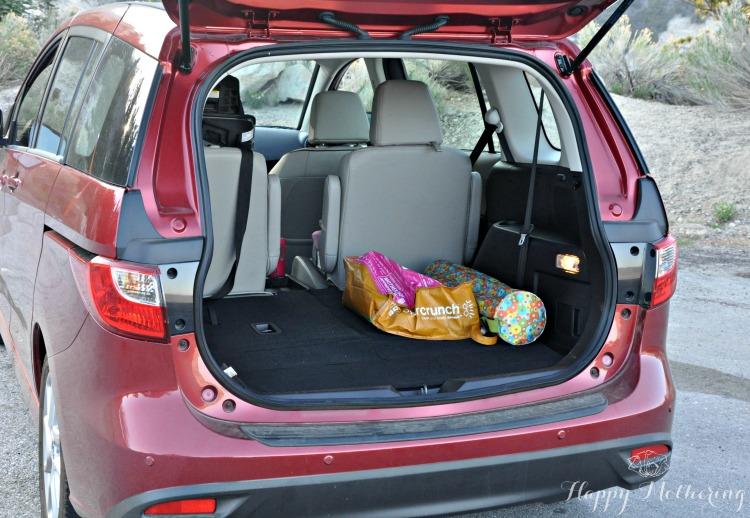 When we did our 2015 Mazda5 review, we found that there are a lot of built-in safety features. It has advanced dual front and side-impact airbags as well as fast-inflating air curtains that help protect the driver and all three rows of passengers in the event of a collision. It also has rear backup sensors (rather than a backup camera) that will let you know when it senses an object behind your vehicle when you're in reverse.
It handled very well on the mountain roads as well – much better than I expected. The Mazda5 features dynamic stability  and traction control, which help prevent wheelspin and increase traction during acceleration, hard braking and cornering.
The gas mileage it gets is okay. It gets a couple more miles per gallon than our main vehicle, but I'd like to see it have a bit better gas efficiency.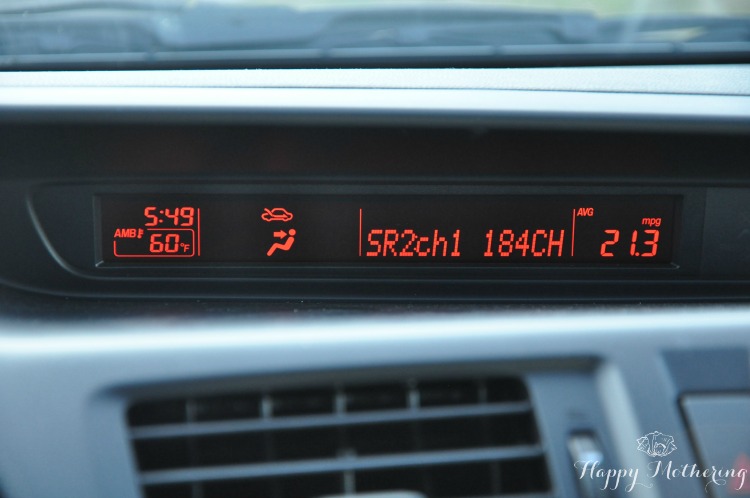 It also doesn't have all the bells and whistles like most of the vehicles we review. There was no navigation system or computer interface in it – it's more of a traditional center console. The backseat, however, did have a DVD player, which the girls loved.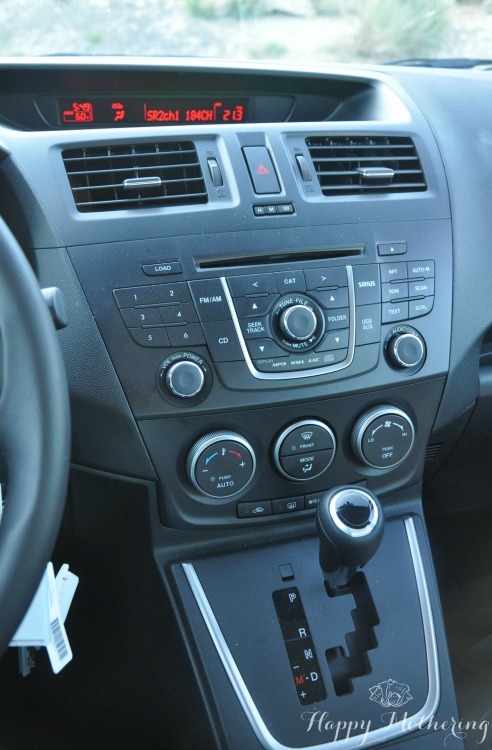 Overall, we enjoyed our 2015 Mazda5 review experience. It would make a great vehicle for a family that is on a budget, but still wants a safe minivan for their family.