Are you a homeschooling family looking for fun, educational field trip ideas? Check out our recommendations for homeschooling at the Monterey Bay Aquarium.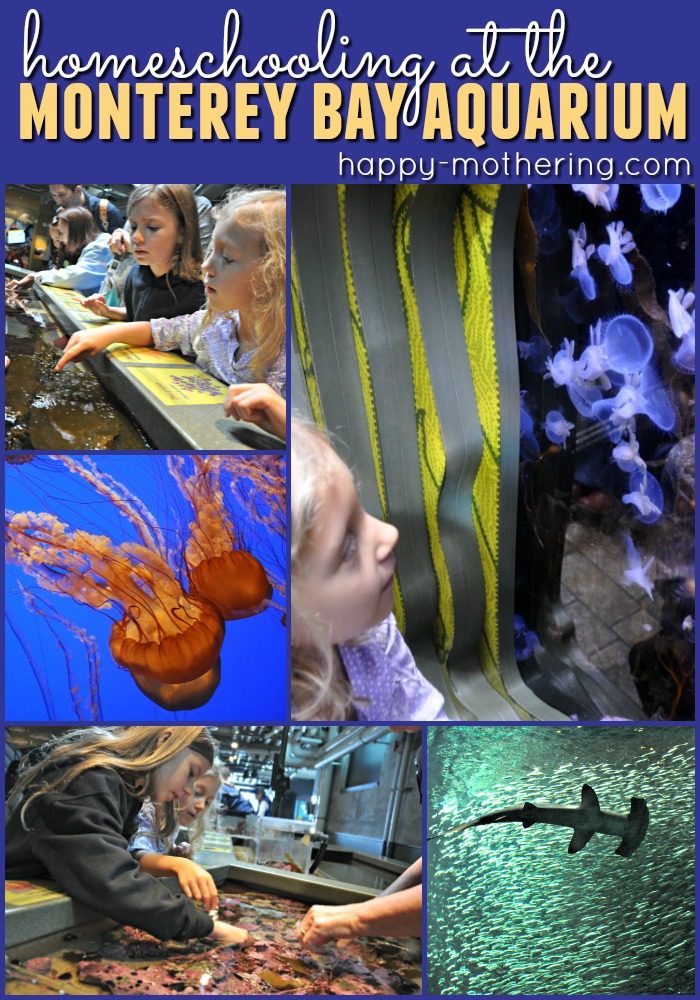 Homeschooling is something we've talked about doing since our girls were babies. While we sent the girls to school initially, we finally fell back to our original plans this year and started homeschooling (grades 1 and 3).
It's one of the best decisions we've made. Don't get me wrong. It's hard. It's time consuming. And it can be frustrating. But it was the right choice for our family right now. Brian is doing a great job with the girls.
Being able to homeschool our girls has given us so much flexibility to do the things we want to do while ensuring our daughters receive the best education possible.
One of the perks of homeschooling is being able to travel on our time table. I prefer to travel during the week to avoid crowds. We get to see and do more that way, and we can work homeschooling in around that.
The really cool thing is that you can absolutely homeschool on the road. You can do lessons in the hotel room before heading out for the day. Or, my favorite, you can incorporate lessons into what you do on your travels.
One place we've visited that is great for homeschool families is the Monterey Bay Aquarium. Brian has been there many times and I've been there once before (on a trip with Ford), but it was the girls' first time this year.
We had been to Scripps Aquarium and Aquarium of the Pacific together, but it was our first family trip to an aquarium outside of Southern California. I loved it because the Monterey Bay Aquarium is really set up for homeschooling.
You can get creative and come up with your own lesson plans, or you can use the activities on the Monterey Bay Aquarium website that they created to support homeschool families.
We used a few of the items from their website, but we also followed our own path as well. The girls love watching documentaries about the ocean, so it's really fun for them to get to see the plants and animals first hand.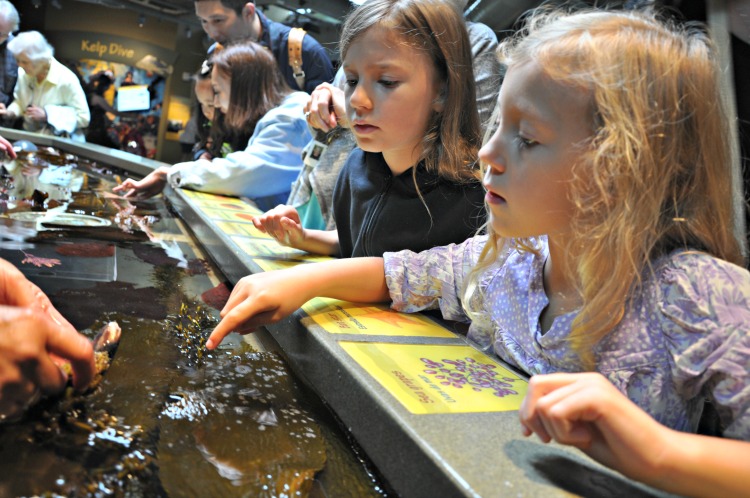 There's just something so special about being able to touch and feel the things you're learning about!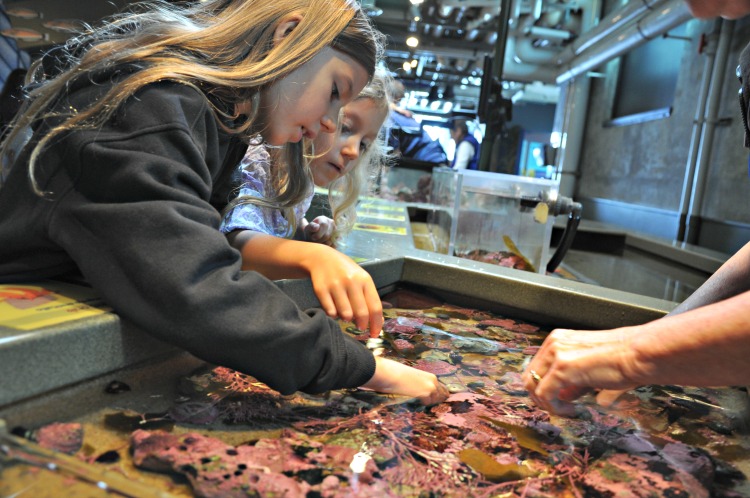 And it's great to be able to see things up close and personal rather than on a TV screen.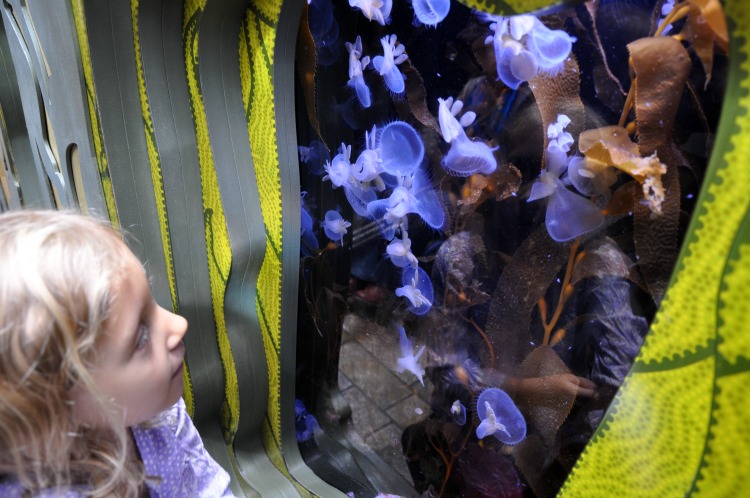 6 ideas for homeschool lessons for your Aquarium visit
Read the Signs
If you have a developing reader, the aquarium is a good place to have them practice their skills. Work together to see how many exhibit signs they can read.
Of course, there will be some big words they'll need help with. But they'll be proud of themselves for being able to read about the different exhibits.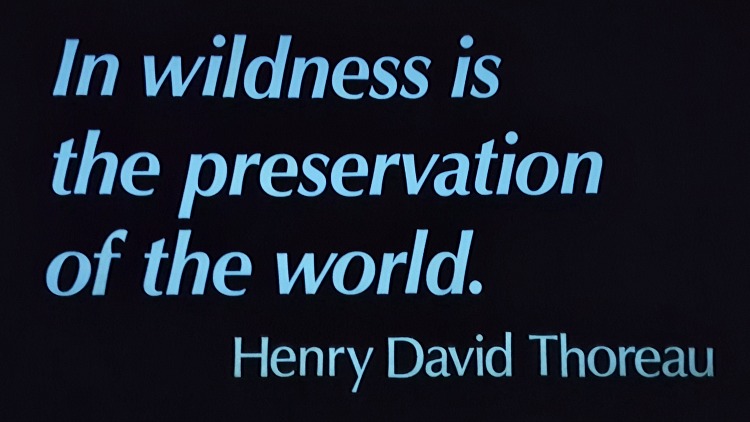 Write a Paper
After checking out all of the wildlife at the Monterey Bay Aquarium, you can talk through what you saw with your kids. And then, depending upon their age and skill levels, you can have them write a paper about their experience or their favorite things about the aquarium.
Older kids can pick a particular species and do more research on it after the visit. Then they can write a more in-depth research paper about it.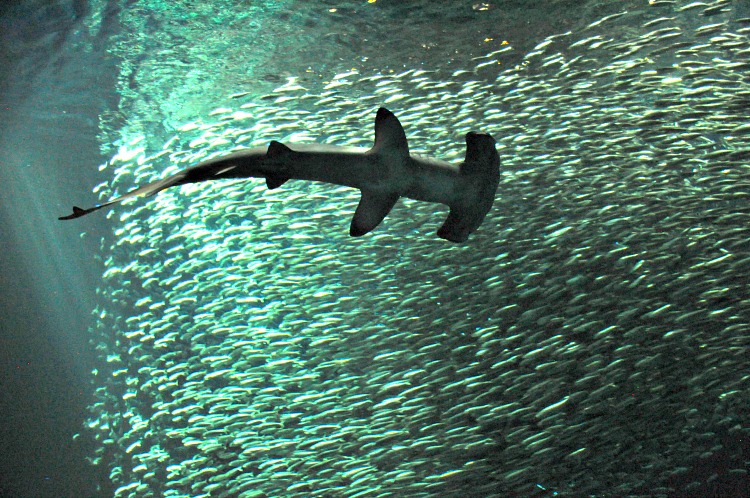 Count the Species
They'll probably need to keep paper on them during the visit for this one. A fun activity is for them to try to keep track of how many different species they saw at the aquarium. If you have competitive children, you can have a prize for the one who identifies the most.
They just need to write down the name of each species they saw at the aquarium, as they see them, on a piece of paper. At the end of the day, tally up everyone's scores and choose your winner.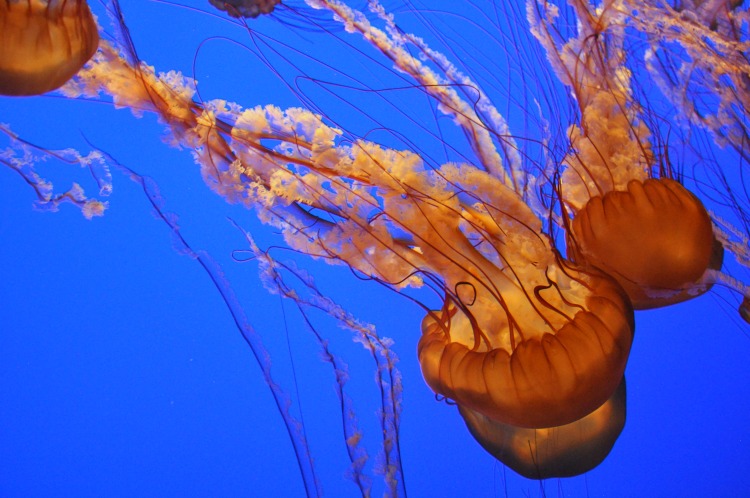 Arts and Crafts
My girls love arts and crafts, and cherish every opportunity they get to be creative. At the end of the day (or the following day), have them draw a detailed picture of their favorite exhibit.
You can get other mediums involved too. You can have them sculpt their favorite plant or animal out of clay. They could paint a picture rather than drawing one. Or they can get out a paper plate and craft supplies to create a 3D craft.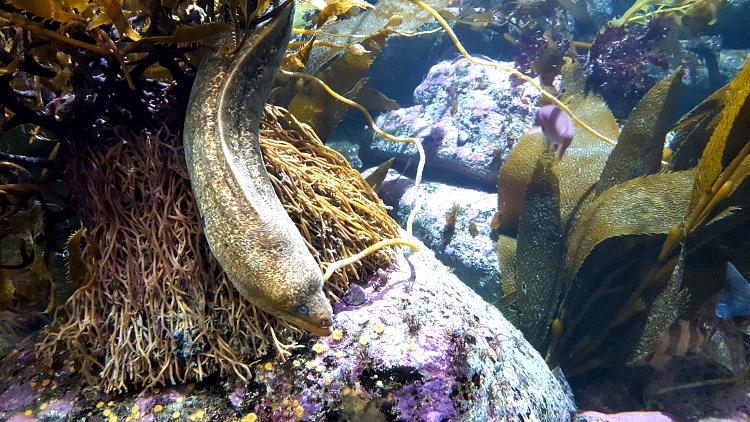 Environmental Discussions
Being good stewards of the Earth is a lesson that's very important for me to impart on our daughters. It's something we live and breathe at home, but places like the Monterey Bay Aquarium are a good place to bring those lessons to life.
The girls understand why we don't litter, but at the aquarium you get to see it up close and personal. The Monterey Bay Aquarium has a whole exhibit about trash ending up in the oceans.
Whether your kids are environmental rock stars, or just starting to learn about the environment, there are lots of great lessons to be had about this topic at the Monterey Bay Aquarium.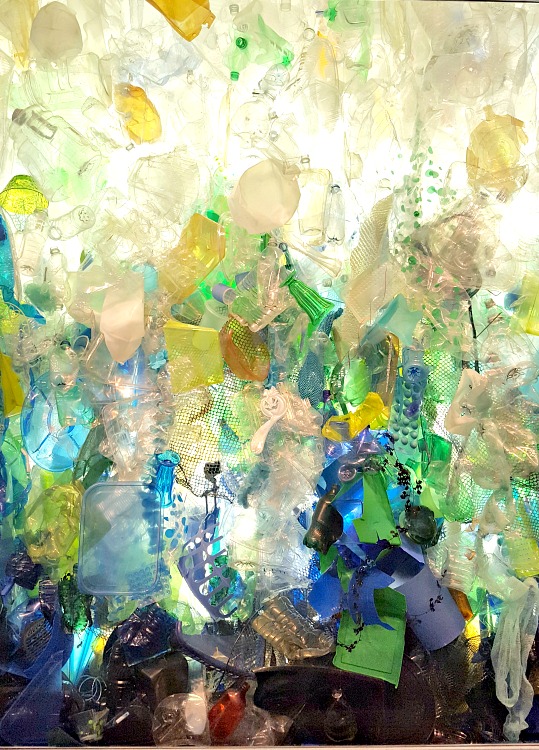 Have Fun
One of the biggest lessons that we get to impart on our kids through homeschooling is that learning is fun. Seriously.
Public school has become so much about teaching to the test, and teachers just trying to keep their large classes under control.
By homeschooling, we get to teach our daughters that every part of life is about learning. And you can absolutely have tons of fun while you do it!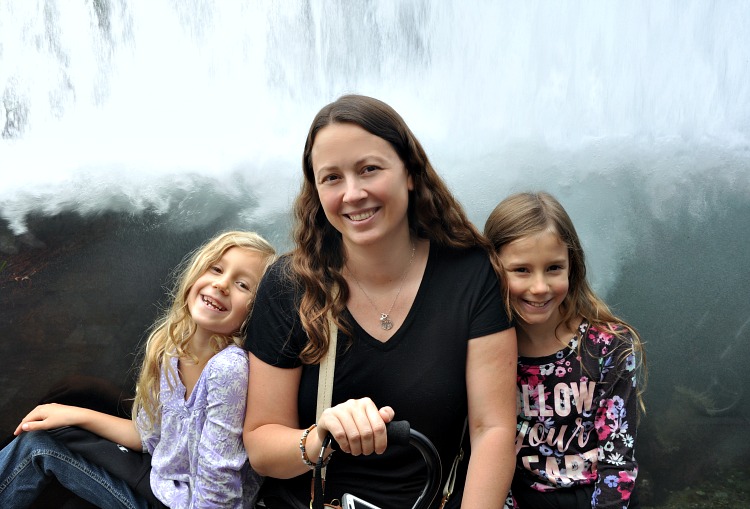 Monterey Bay Aquarium Homeschool Days
While we visited the Monterey Bay Aquarium on media passes this year, next year we'll look into visiting them on one of their home school days.
On designated home school days, Monterey Bay Aquarium allows homeschooling families free admission into the aquarium for an educational field trip!