Thank you to Ford for sponsoring this post.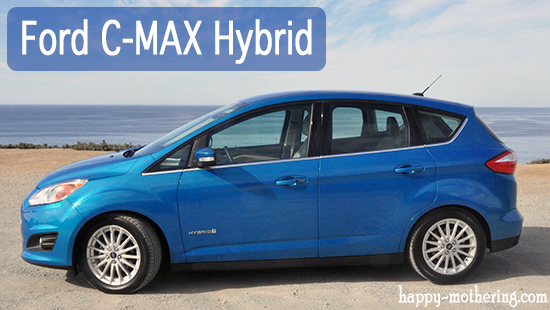 Last weekend, I had the amazing opportunity to fly to San Francisco and drive a Ford C-MAX Hybrid down the coast to Pebble Beach along with 13 other bloggers. I had never driven down that part of the coast, so I was really excited about it!
If you were following along on Instagram, you probably saw some of the fun things we did. We flew in Friday night and stayed at the Westin. I was impressed with how green the Westin was!
Then we woke bright and early Saturday morning and learned all about the Ford C-MAX Hybrid. Lots of colors to choose from!

Then we teamed up with another blogger and headed out on our adventure. I was the first of us to drive, which was just fine by me because I was so excited to see how the C-MAX drives! See, I had a Ford Escort way back in college and I've heard about all the great improvements that Ford has made in recent years. I was excited to finally get to see them myself!
The C-MAX is the first-ever, hybrid-only vehicle line from Ford in North America. The Ford C-MAX Hybrid was designed in Europe, and you can tell that right away from looking at it. One of the great things about the design was how much vertical space there was in the car. Even a very tall man could comfortably drive the C-MAX.
I also noticed that the back seat is completely flat (no hump in the middle), so I could easily fit both car seats back there and still have room for someone to sit in the middle.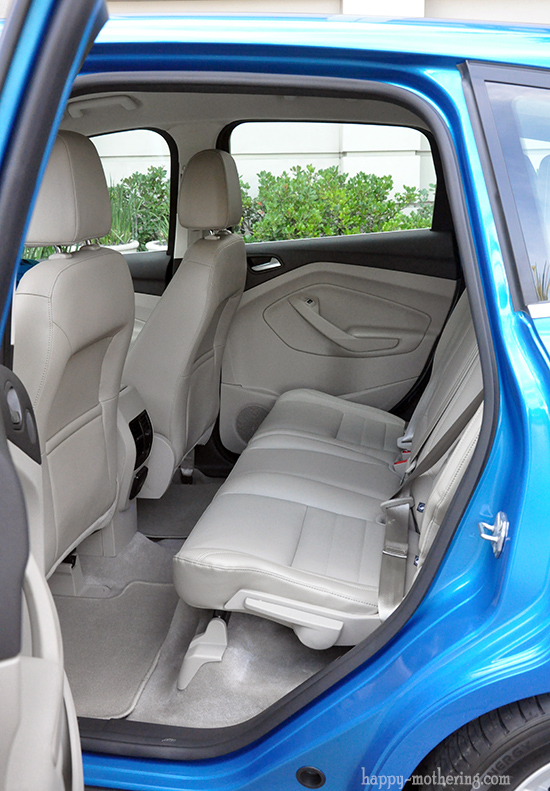 The trunk space was adequate. Both of our suitcases fit in it with plenty of room to spare. I can't say for sure whether my double jogger would fit in there, but I think it would.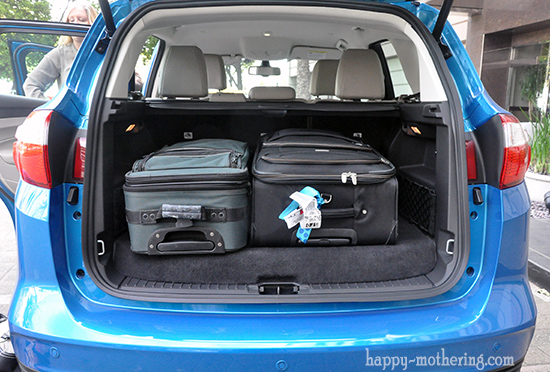 My favorite thing about the trunk is that you can open it just by kicking your foot under the bumper if you have the key on you. This would be so helpful when you have an armful of kids and/or groceries! The doors also automatically unlock when you walk up to the driver's door if you have the key on you. I love that extra convenience.
The engine was very quiet. That is one thing I love about Hybrids. You can always tell when it's running on the electric motor, so you know when you're leaving a minimal footprint.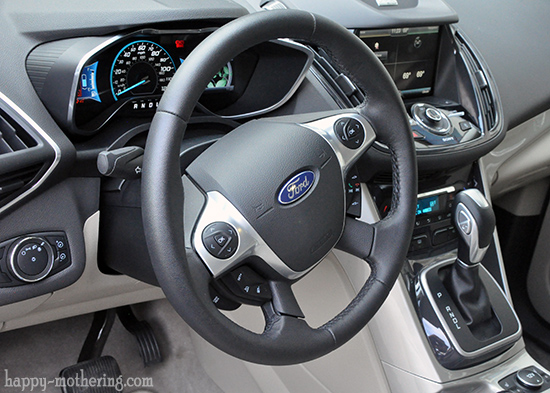 The drive was very smooth as well. I thought it was impressive that you can travel up to 85 mph on the electric engine! We got 41.1 mpg on our drive, but the average for the C-MAX is 43 mpg. With a little more practice, I'm sure I would easily be able to get at least 43 mpg.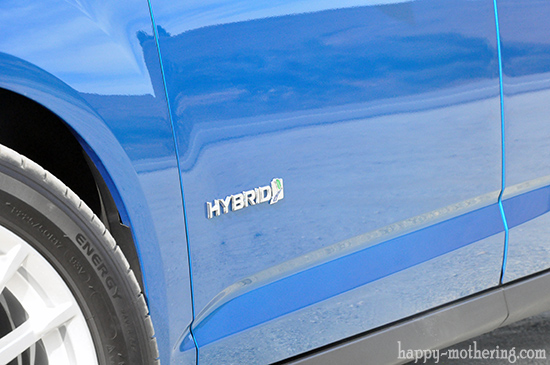 That's because the C-MAX has multiple features to teach you to drive more efficiently. One of my favorites is the Efficiency Leaves. When you're driving well, leaves grow on the vine. When you're driving inefficiently, leaves float away. It was very soothing.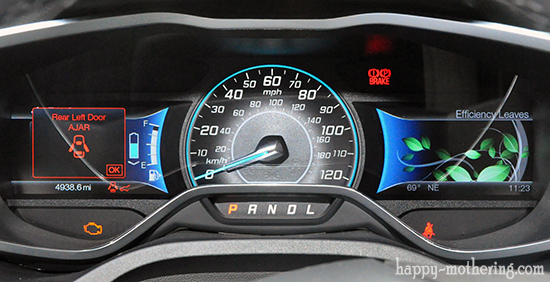 In the C-MAX, when you brake, you return energy to the electric motor. So how you brake is very important. You want to brake slowly and come to a complete stop. Another cool feature on the C-MAX rates your braking on a percentage level. I got pretty excited every time I got a 100% rating. It was almost like a game!
Driving down the California Coast from San Francisco to Pebble Beach was an awesome experience. When we arrived, we got to visit the Monterey Aquarium and go on a behind-the-scenes tour. I loved the jelly fish exhibits!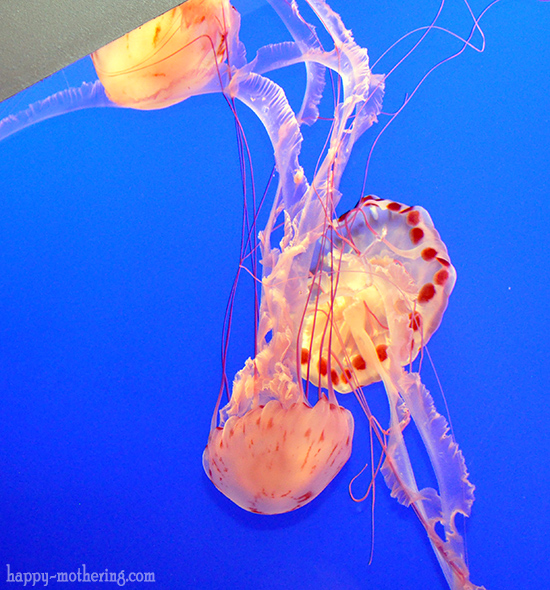 We also stayed in an absolutely amazing hotel in Pebble Beach – Casa Palmero. They had wonderful restaurants and the tub in my room was very relaxing. I have so many wonderful things to say about Casa Palmero that I think it deserves its own post!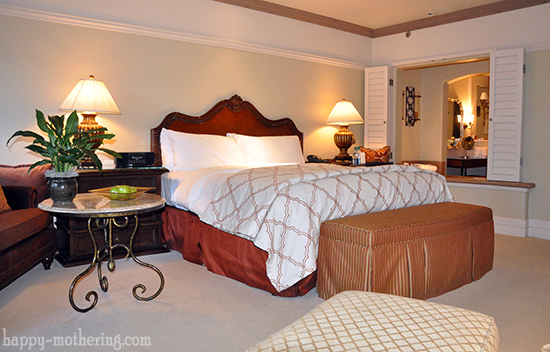 The next morning, we drove back up the coast in the C-MAX to return home. This time, we took Highway 1 the entire way and it was such a beautiful day. We made a couple stops to take pictures, but I wish we'd had more time to stop and enjoy all of the wonderful communities we passed through. Next time.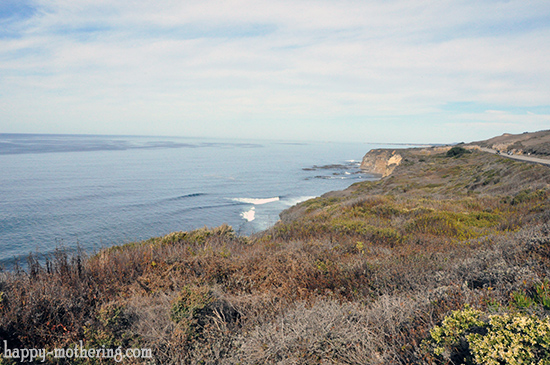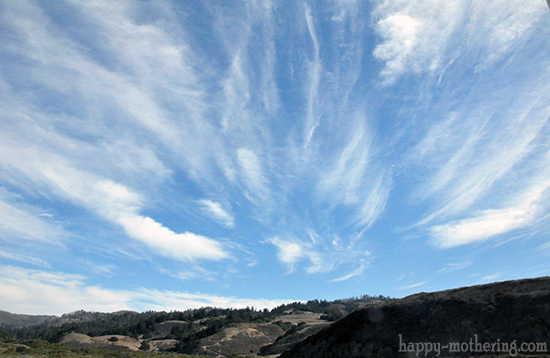 The C-MAX would be a great vehicle for anyone looking to leave a lighter footprint on the Earth. In addition to the Hybrid, Ford also offers the C-MAX Energi, which is like a "hybrid-plus" because it also has plug-in capability. Using the external charge port, you can charge it in just 2.5 hours.