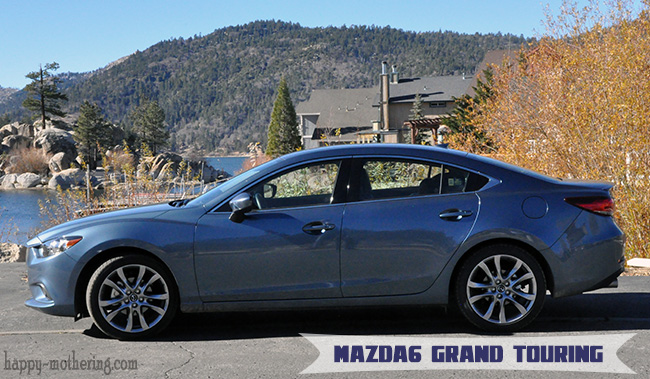 I drove the Mazda3 a few months ago and really liked it, so I was excited to have the opportunity to drive a Mazda6 a few weeks ago. Brian, the girls and I were headed on a drive to Hollywood to visit the Hollywood Wax Museum and we took the Mazda6 on that road trip.
Since the Mazda3 was a lot of fun to drive on our mountain roads, I was hoping the Mazda6 would be fun to drive as well and it was! I guess I shouldn't have been surprised since I was told that the Mazda3 and Mazda6 are essentially the same car with just a different body shape.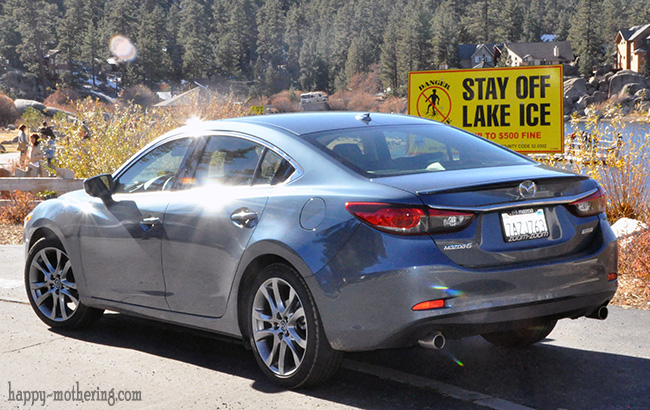 It handled super well through all of the turns and we felt very safe driving it. The driver's seat was very comfortable, and had almost a cockpit type feel to it. The sound system was also very good in the Mazda6!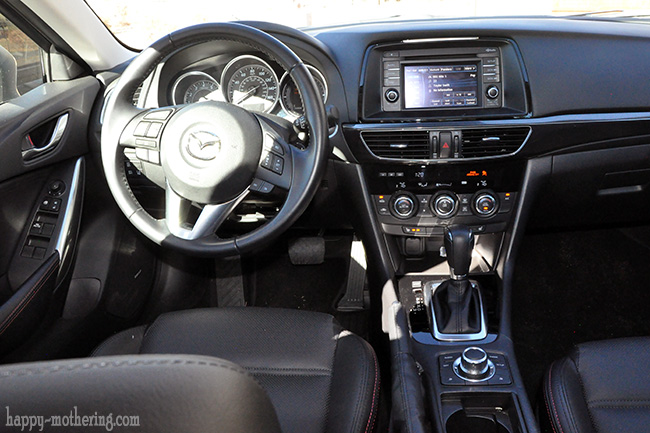 The information on the dash was basic, but it did the job. While there were no eco features to help me drive better, the car got great gas mileage. We made it to Hollywood and back on less than 3/4 of a tank of gas. The average gas mileage is 32 mpg (28 mpg in the city and 40 mpg on the highway!).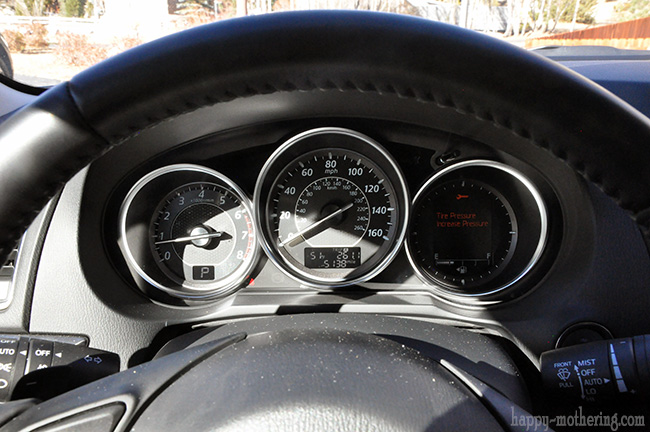 I really liked the detailing on the seats. It gave the car a lot of character.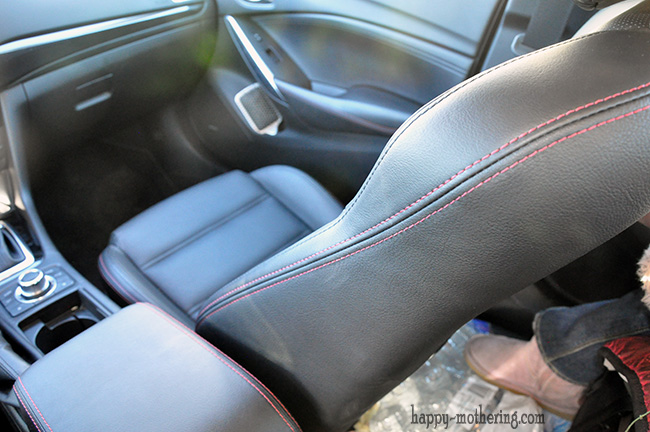 The car seats were a bit challenging to get installed, but that tends to be the case (for me) with many sedans since I'm used to installing them in an SUV. I was able to get them in safely and securely, and there was plenty of legroom in the back for the girls.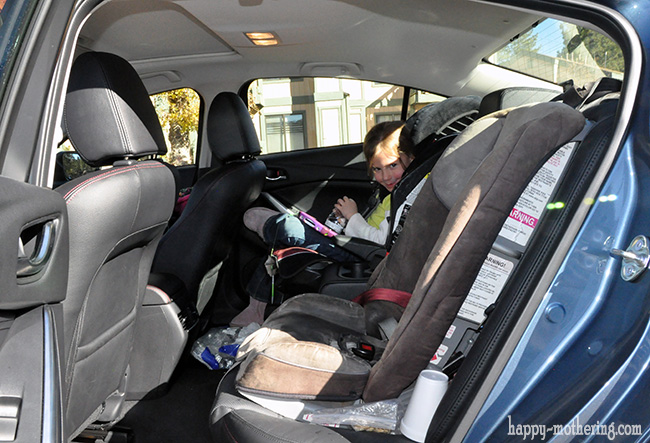 The trunk space was pretty deep, but not that high. We were able to get all of our belongings in it, but I wish the space were a bit taller.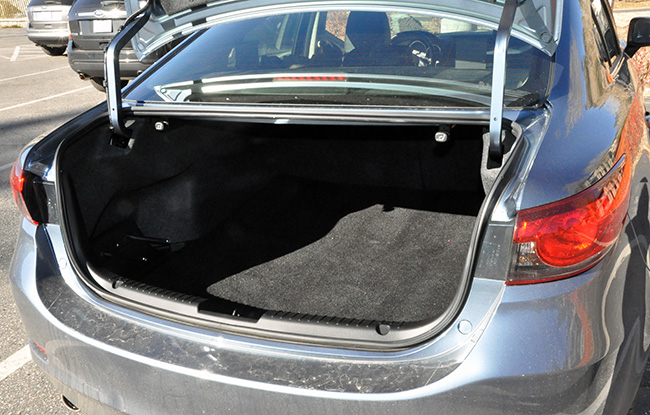 Overall, we really liked the Mazda6 as a family car. It was very comfortable to take a road trip in with the whole family. It would be a great Spring and Summer car for us, and if we didn't live in the snow, I'd be more than happy to drive it year round!