I grew up in San Diego, and I've lived all around the county over the years. It's a beautiful place and a lot of people love living there. However, when Zoë turned 1, we decided to explore the world a bit more. We spent just over a year in Uruguay, then we decided to come back to the States and move to Big Bear, CA.
Brian and I had only been to Big Bear a few times, but we knew it was what we were looking for next. Clean air, small town and beautiful surroundings. If you haven't heard of Big Bear before, it's a resort town in the middle of the San Bernardino National Forest.
During the winter you can snowboard and during the summer you can hike and play on the lake. It's about a 3-hour drive to San Diego, Los Angeles and Las Vegas. So even though it's a bit more remote up in the mountains, it's a central location.
We've lived in Big Bear for almost 4 years now, and Brian and I both agree that it's both of our favorite places we have ever lived. While we're still renting, we are constantly checking out the various properties that would suit our long-term goals.
There really are so many real estate options up here depending upon your personal needs. You can live on the lake, in the Village, on a horse ranch or at the base of the mountain. You can find apartments, small houses, very large houses as well as lots to build on.
A large percentage of the homes here are either on the market or in foreclosure. When the recession hit, a lot of people had to cut back. Since many of the homes up here are vacation homes, that's the cut many people made. So it's a buyer's market.
We're definitely taking our time, and making sure we find the perfect spot for our family before making a purchase, but I could see us living in Big Bear for quite some time.
To give you an idea why, here's a virtual tour of 8 reasons why I believe Big Bear is the best place to live in Southern California.
Lots of Great Parks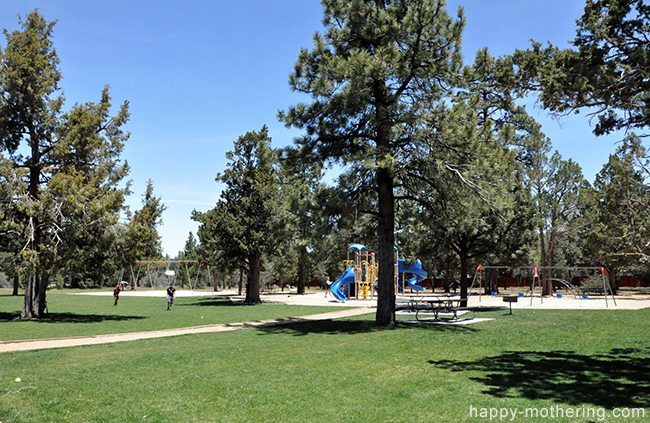 Even though Big Bear is a relatively small town, we have an abundance of parks. This is the girls' favorite park, but we have a total of 5 nice public parks around town. All of them have open space and safe equipment. In addition to the standard kids' parks, we also have 2 skate parks, BMX park, Swim Beach and Dog Park.
Plentiful Walking Paths and Hiking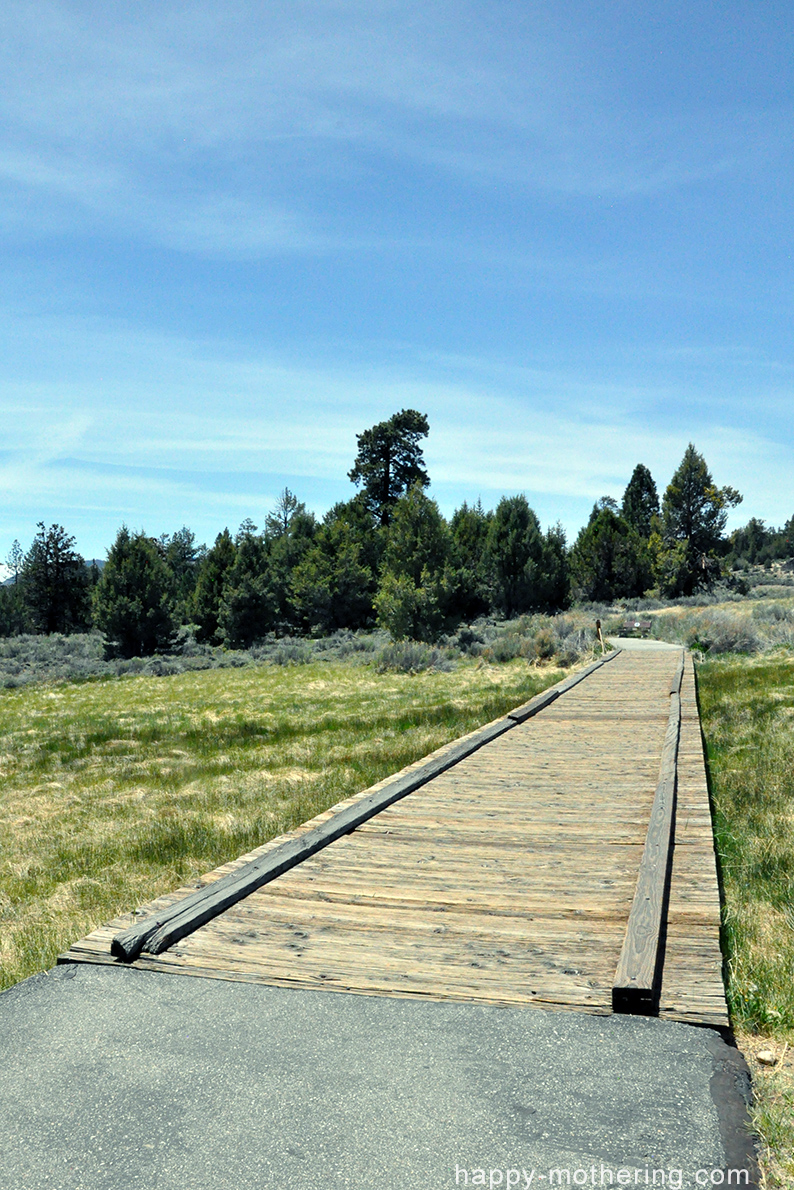 While the girls' favorite thing to do is go to the park, I love going for walks. There is a really awesome walking path along the lake on North Shore called Alpine Pedal Path. Most of it is paved, but there are really neat features along the walk like this wooden bridge. It's a really peaceful walk, and I take advantage of it whenever I can. You can see more of the walking paths and trails here.
The Discovery Center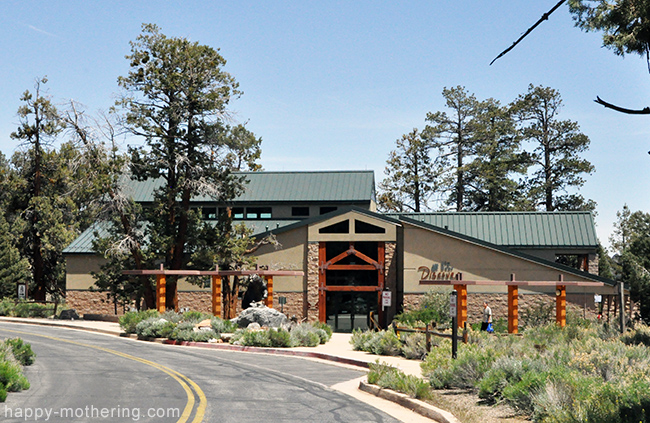 If you want to learn more about the local wildlife or plants, or just want ideas on where the best place to hike is, visit The Discovery Center. They also have guided tours and events that are fun to check out.
Big Bear Lake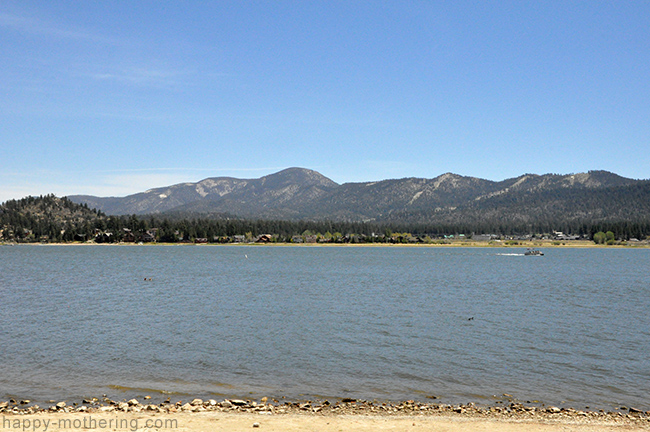 One of the reasons I love walking on the Alpine Pedal Path is because it winds along Big Bear Lake. There is something so peaceful about being near a body of water. During the winter, not much goes on at the lake, but during the Spring and Summer, it's a busy place. Boats dot the lake every day, doing things like water skiing, wake boarding, fishing and just relaxing. If you're a fisherman, there are plenty of fishing tournaments throughout the summer.
Snow Summit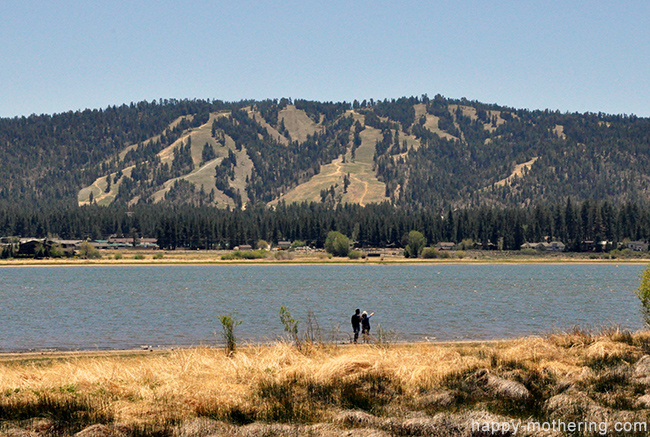 This is a view of Snow Summit from across the lake, During the winter, it's one of two mountain resorts open for snowboarding and skiing. During the winter, it's open for downhill mountain biking.
Bear Mountain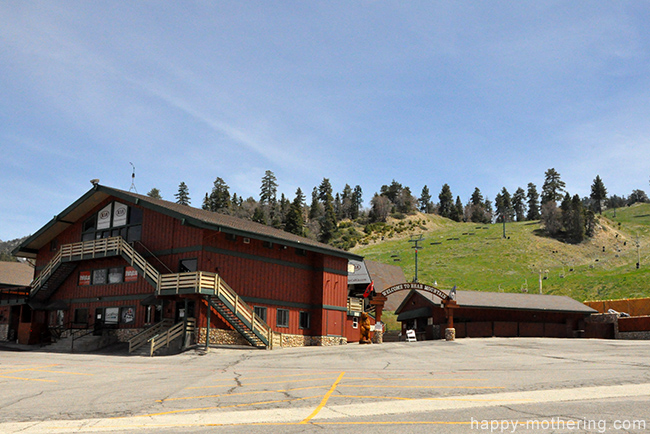 Bear Mountain is the other mountain open for snowboarding during the winter. Every year, people come from around the world to snowboard and ski this mountain. It features one of the best parks in the world and has some of the best snowboarding instructors around. Brian was an instructor for the first time last year, and you'll find him back there next year.
Directly behind me are two other attractions. The Big Bear Alpine Zoo is a facility that rehabilitates animals so that they can be released back into the wild. They also care for those that can't be released. Right behind the zoo is the Bear Mountain Golf Course.
The Village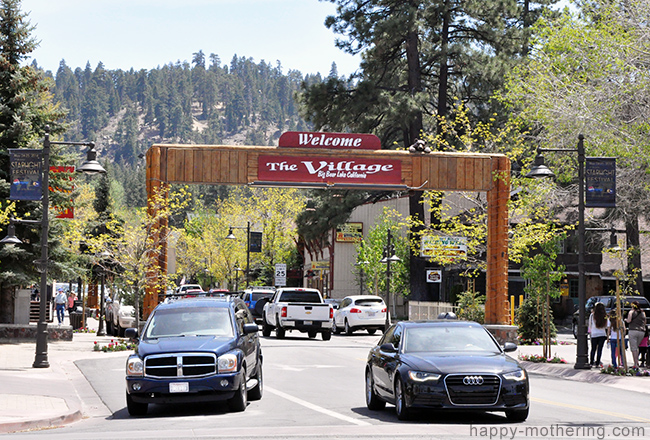 When you're done with all of your action sports for the day, you can head into The Village where you can shop at a variety of stores. You'll also find an abundance of restaurants, including one of our favorites, The Himalayan, which features Indian and Nepalese food. You'll also find Brian's favorite bar, Whiskey Dave's, and my favorite wine bar, La Dolce Vita.
Azteca Grill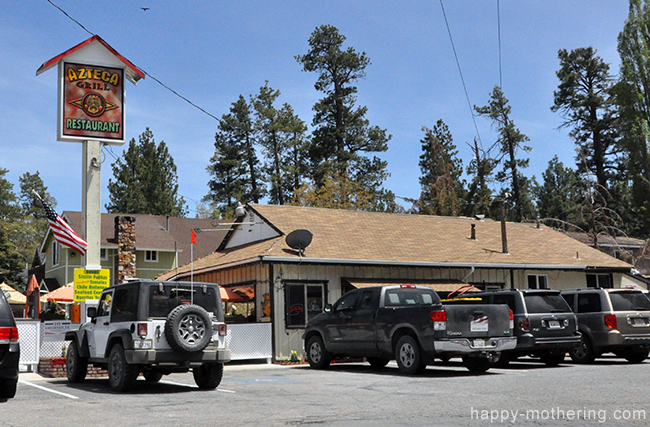 If you want a meal out, but don't want to battle the crowds in The Village, check out Azteca Grill. It's our favorite Mexican restaurant in town. The food is awesome, the prices are reasonable and it's towards Boulder Bay. More and more people seem to be discovering it though as it's usually packed when I drive by.
See why I love it? There are so many more reasons to love Big Bear in addition to these 8 reasons. But you'll have to visit to discover your own favorite things about Big Bear!