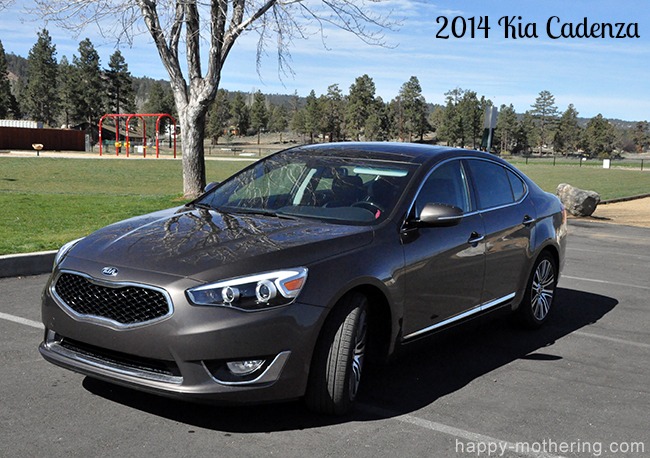 When we took our recent trip to San Diego, we had the opportunity to take a 2014 Kia Cadenza along with us on the trip. I was really excited about it because I have really enjoyed all of the Kia vehicles we've test driven so far (Sorento, Optima Hybrid, Forte, Soul).
The Kia Cadenza is the luxury sedan in the line, so I was looking forward to driving in style to San Diego. I was not let down by this car. It handled amazingly well going up and down the mountain. I always felt in control, and the drive was very smooth. At the same time, I didn't feel like I was driving a huge car. It was really nice to drive.
There are also a lot of safety features available for the Kia Cadenza. It has Blind Spot Detection, an Adaptive Front Lighting System and a Smart Cruise Control System. I felt very safe driving it.
The driver's seat was comfortable, even on a long road trip. I loved the steering wheel warmer for the cold mornings we were still having up in the mountains at the time.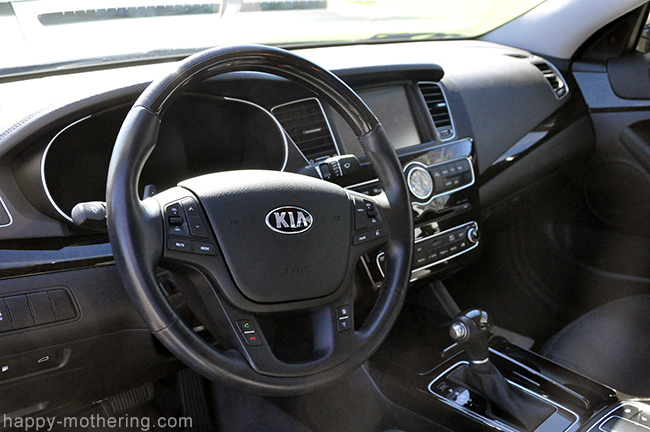 There was plenty of room for the car seats in the back seat as long as the front seats weren't all the way back.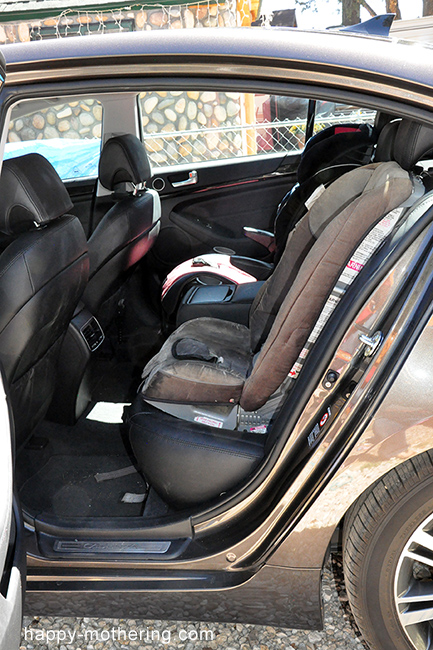 The girls also had their very own personal air vents in the back seat. They got a kick out of that.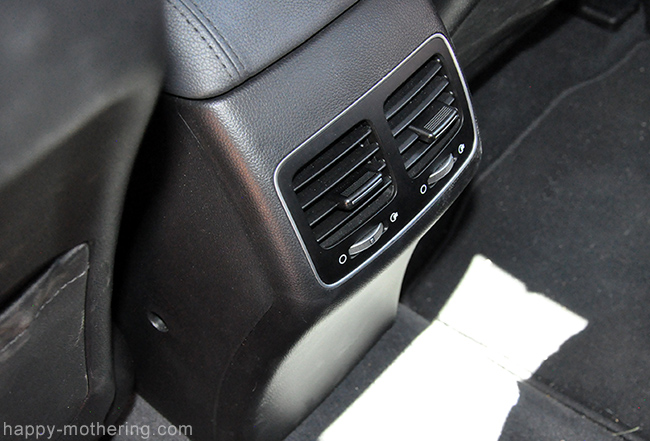 And I really appreciated that shade in the back window. It goes up automatically during the day. When you back up or when it's dark out, it automatically retracts to give you better vision out of the rear windshield.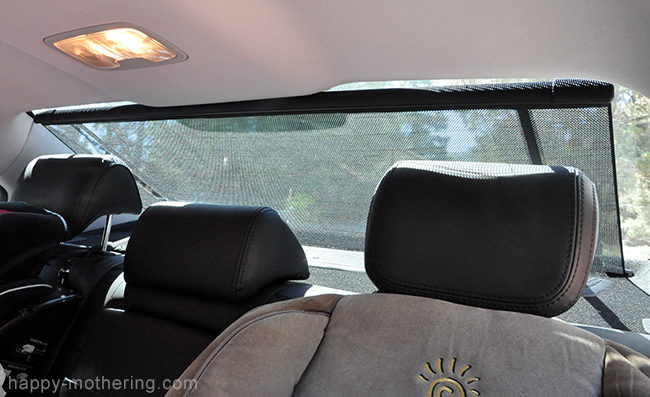 One of our stops in San Diego was Legoland. We brought our lunch in a cooler and went out to the car to eat. The girls didn't want to sit in their car seats while they ate. Instead they really wanted to sit in the trunk (with it open as a shade). That's when we discovered this cool little way to access the trunk from the back set. I kept it open so I could keep an eye on them back there.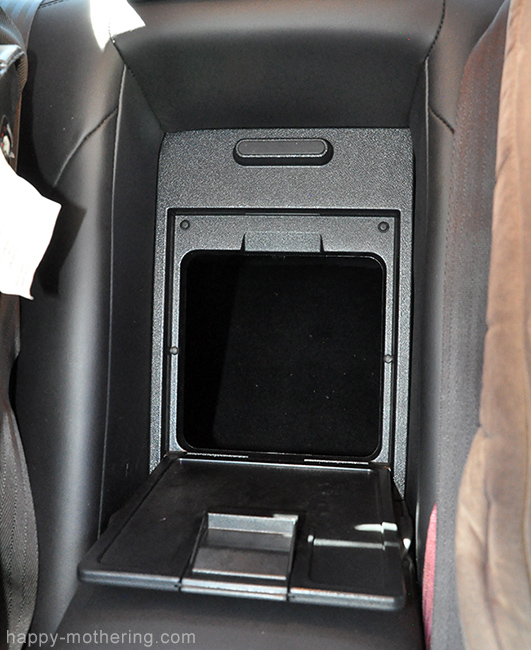 The Kia Cadenza worked really well for our family. There was plenty of space inside and in the trunk. It handled well and it was very comfortable.
If you're looking for a new family car, check out the 2014 Kia Cadenza.