Are you planning a vacation to Carmel and Monterey, CA soon? Then you'll want to enjoy the wonderful dining and wine tasting in Carmel and Monterey.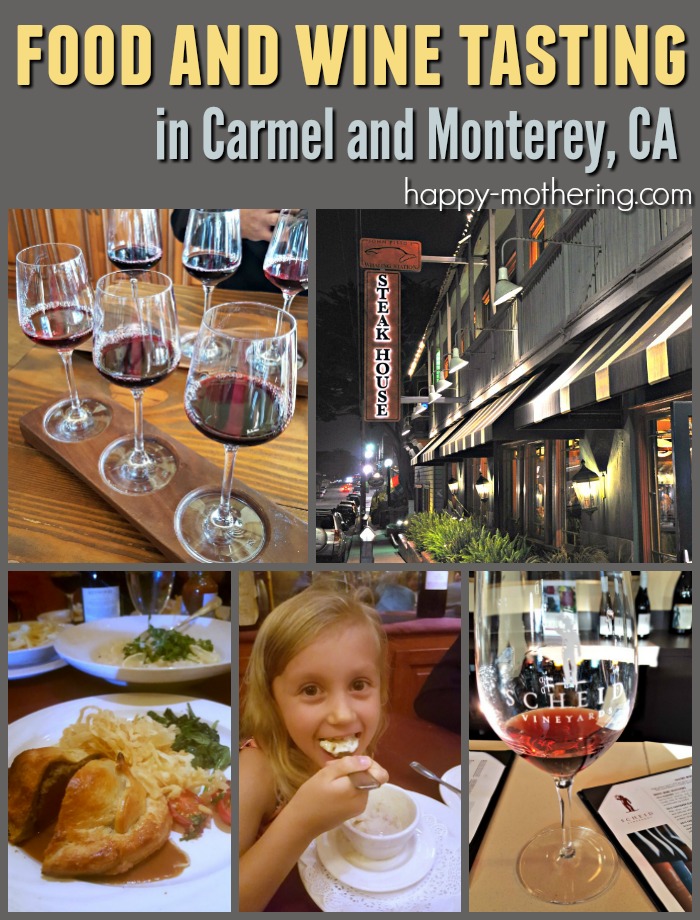 During our stay at the Hofsas House Hotel in Carmel by the Sea, Carrie Theis set us up with wine tasting in Carmel and a very nice family dinner in Monterey at The Whaling Station. The atmosphere in both places was wonderful as was the wine.
Thank you again Carrie for hooking us up with the Carmel Wine Tasting Passport so we could go wine tasting in Carmel. We decided to drive instead of grabbing an UBER it for the evening, so we decided to visit two wine tasting rooms before dinner.
Exploring the Carmel Wine Tasting Passport
The first winery we stopped at was Little Napoli. It was aesthetically beautiful. They had a menu for ordering appetizers that looked great. We thought about it, but we knew we were heading to dinner soon.
Our waitress was super nice and chatty, and told us all about the flight she poured each of us. The wines were fantastic. We all sat at a 4 top and the kids got apple juice while we imbibed.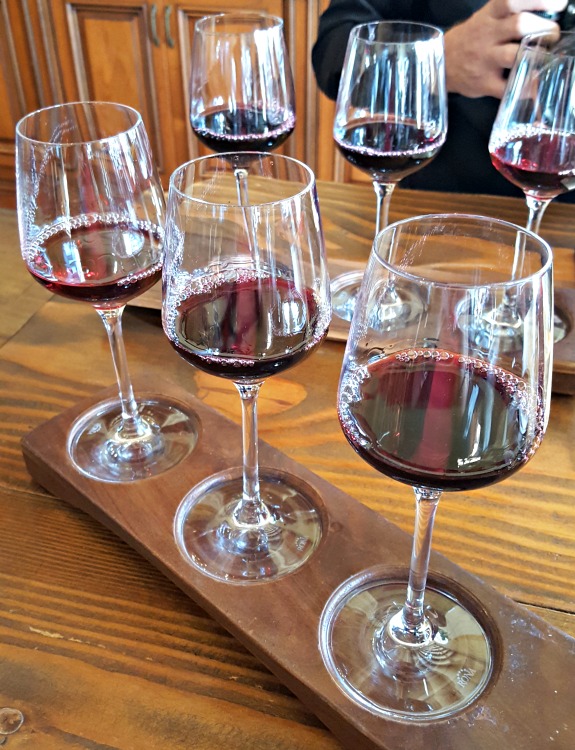 The second winery we stopped at for wine tasting in Carmel by the Sea was Scheid Vineyards. The staff was amazingly friendly and well versed in the wines. There were several people enjoying glasses of wine and there was a great energy there. The wine was fantastic.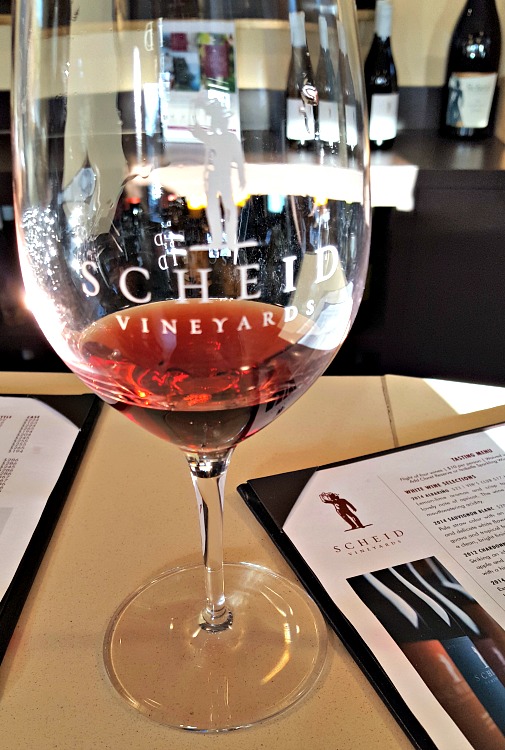 There are so many wineries in the area that we need to plan a week without the kids and do some major wine tasting in Carmel.
Click here to learn more about the Carmel Wine Tasting Passport.
Enjoying an Elegant Family Dinner at The Whaling Station
After we finished wine tasting in Carmel, we hopped over to Monterey to eat at The Whaling Station. We had a few restaurants to choose from, but the moment I heard The Whaling Station, I knew that's where we were going to eat.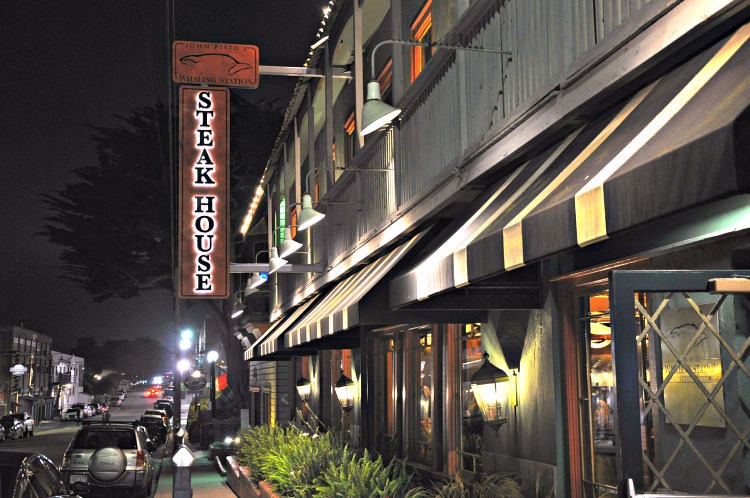 I know a quite a bit about The Whaling Station as it was originally a John Pisto Restauarant. John Pisto is a local celebrity chef who is famous for his TV show Monterey's Cookin' Pisto Style.
About 17ish years ago, I was a daytime bartender at Domenico's on the Wharf, which at the time was a sister restaurant to The Whaling Station. John was a character, but he was a perfectionist and every plate of food served at any of his restaurants was a plate of perfection.
John no longer owns The Whaling Station – Kevin Phillips does. Kevin was John's right hand who managed The Whaling Station and Domenico's back in the day. Though we wore tux shirts and a vest, I found my white gym socks the most comfortable and Kevin would always get onto me about them.
I learned a lot from Kevin. In fact, my love for red wine can be directly attributed to him making me taste the wines and do tastings. One thing I know about Kevin is that he strives for perfection. So, I knew without a doubt that even though The Whaling Station was under new ownership, it would still uphold all of the Pisto traditions I admired.
When I worked at Domenico's, Kevin insisted I go eat lunch at The Whaling Station so I could have a better understanding of what the restaurant had to offer. I remember that The Whaling Station quickly became one of my favorite places to stop and get a great steak.
Everyone in Monterey and the surrounding areas know that if you want to have the best seafood on the Monterey Peninsula, go to Domenico's on the Wharf. And if you want the best steak in Monterey, go to The Whaling Station in Cannery Row.
Weeks before our trip, I already knew one thing I was going to order and I wasn't disappointed. Hands down, The Whaling Station has the best Oysters Rockefeller on the planet. Fresh oysters roasted to perfection with a bed of creamy spinach infused with bacon and covered in homemade Hollandaise Sauce.
I've had Oysters Rockefeller all over – from Seattle to New York to San Diego and several places in between and never had I experienced Oysters Rockefeller as good as at The Whaling Station.
We also got the Pancetta Wrapped Scallops (one of Chrystal's favorites) for an appetizer and, oh, they were excellent too.
Chrystal and I both have very similar tastes in food, so it was no surprise that we both ordered the Beef Wellington. The fillet mignon was so tender you could cut it with a fork and the flavor was untouchable with the puff pastry and the truffled red wine sauce. Delicious mashed potatoes, crispy onions and mixed vegetables were served on the side.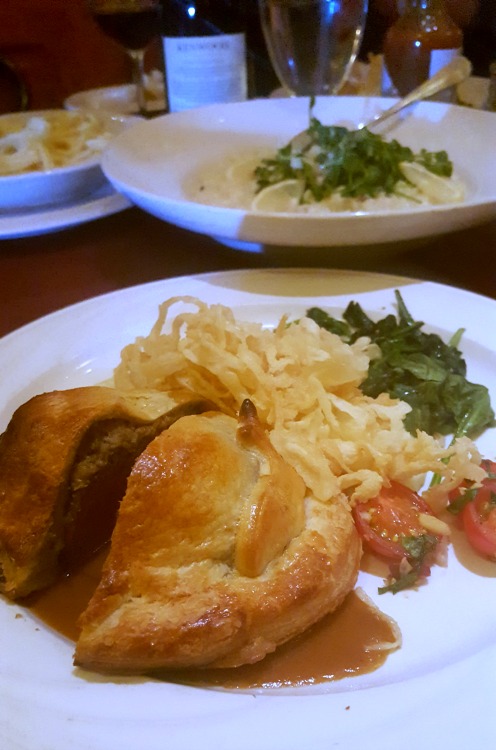 The girls had clam chowder to start, and shared a bowl of Lobster Fettuccini and they thoroughly enjoyed it. The food was amazing.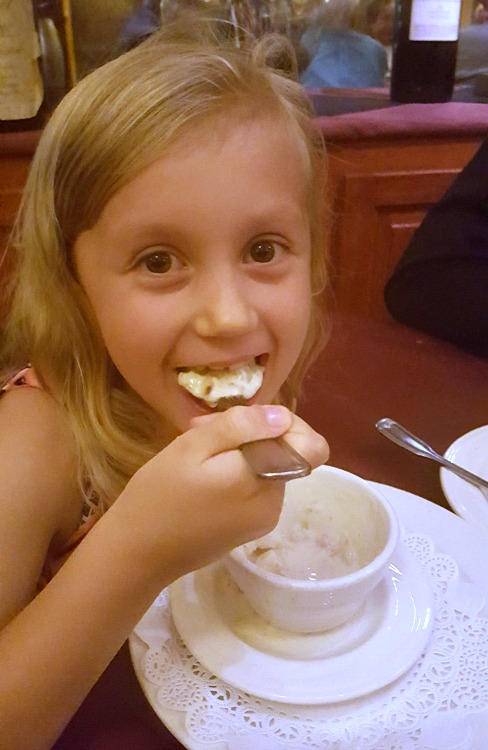 We would have loved to at least sample the dessert, but none of us had room.
The service at The Whaling Station is nothing short of fantastic. Chrystal and I shared a bottle of wine (The Whaling Station has one of the best wine lists in Monterey) that accompanied the Beef Wellington perfectly.
As far as being kid friendly, it's a very upscale restaurant. Our girls are angels when we take them to restaurants, so we had an awesome time. If your children aren't accustomed to adhering to fine dining etiquette, it may be best for mom and dad to enjoy a meal by themselves.