Today, we're all very connected – electronically. Technology seems to have taken over our lives. Instead of meeting for lunch, we chat on Facebook. Instead of having a conversation over a cup of coffee, we text message. It's easy to get sucked in and forget to get outside and enjoy the beauty around us.
I am very lucky and live in a resort town in the middle of a National Forest. I am surrounded by beauty and nature every single day. Sometimes I get so wrapped up in working that I don't take the time to get outside and really enjoy it.
One of my personal goals is to get outside more and take advantage of everything our beautiful little town has to offer. We have everything any outdoor enthusiast could enjoy – hiking, snowboarding, a lake and so much more. We are so fortunate.
We also have a lot of parks, including one very unique park – the Nature Discovery Zone at the Discovery Center. You won't find swings or slides here. What you will find is an abundance of stations set up to help your child connect with nature and use their imagination.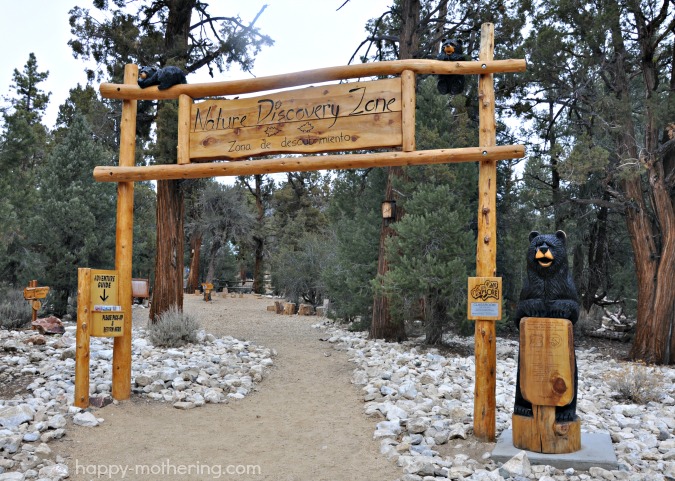 This cute little bear greets you when you arrive.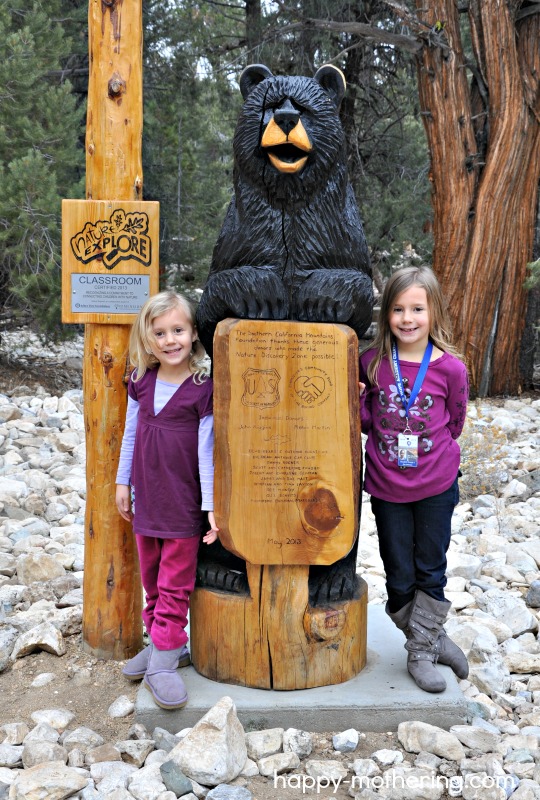 If you haven't been here before, you can grab an Adventure Guide to help orient you to the Nature Discovery Zone and everything it has to offer.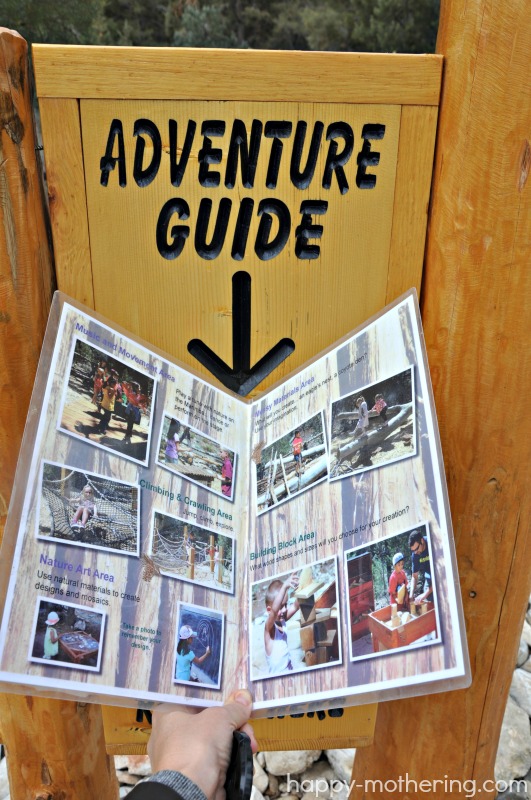 Then just let you children loose! Both girls love the building station.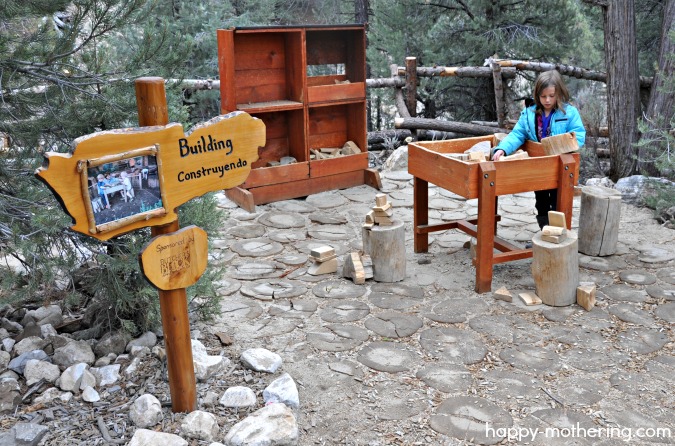 The climbing spider web is always a huge hit with the kids.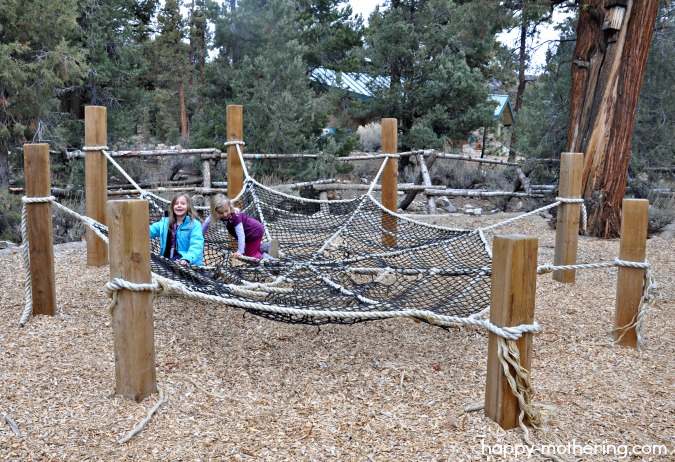 The music station is super fun as well, and there's even a stage where your kids can put on a performance!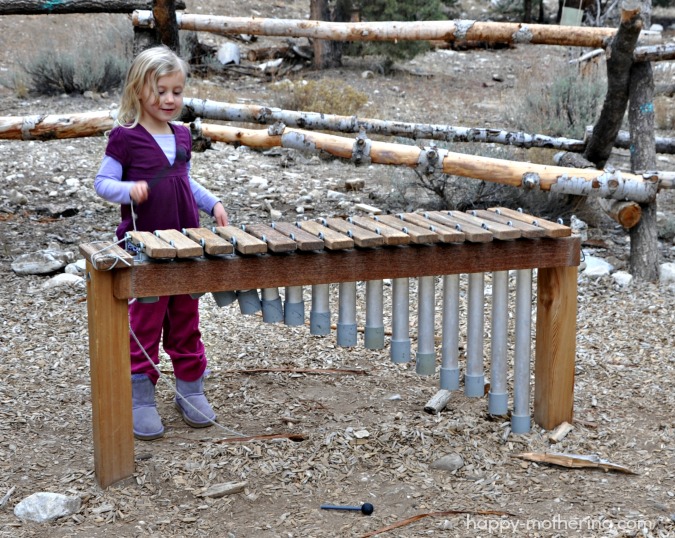 What kid doesn't love balancing?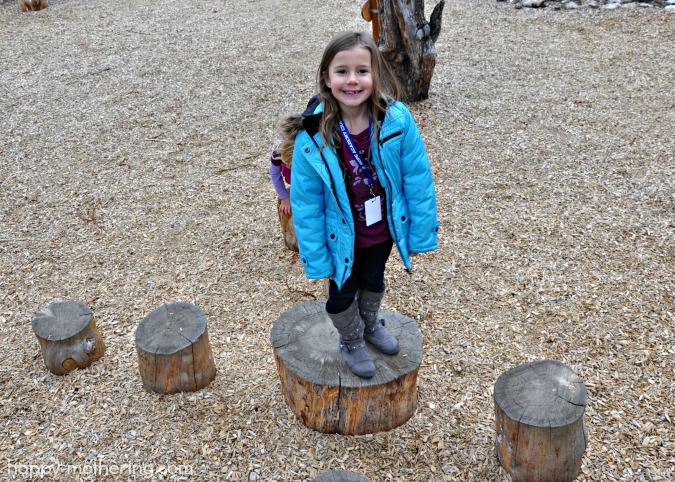 The messy building area is always busy with people constructing things. I love the creativity that is involved with this park.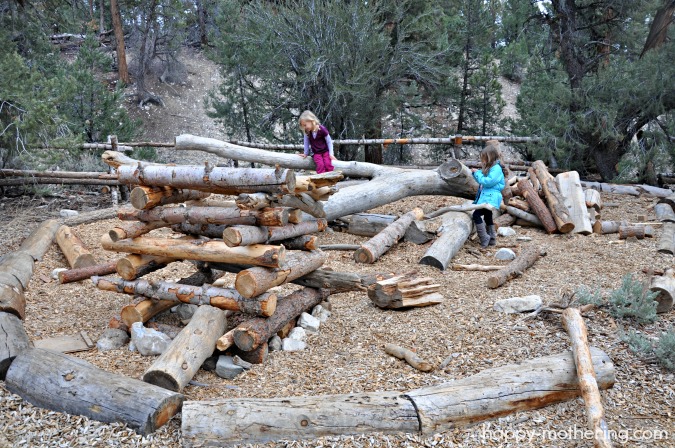 If you need a short break from the outdoors, you can head into the Discover Center and learn about the local animals…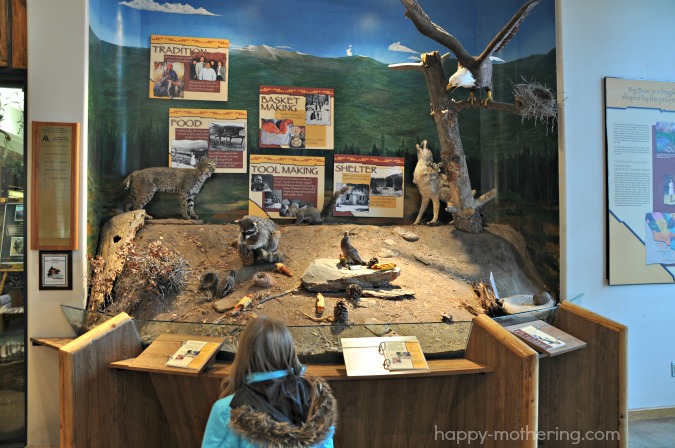 …and the local birds.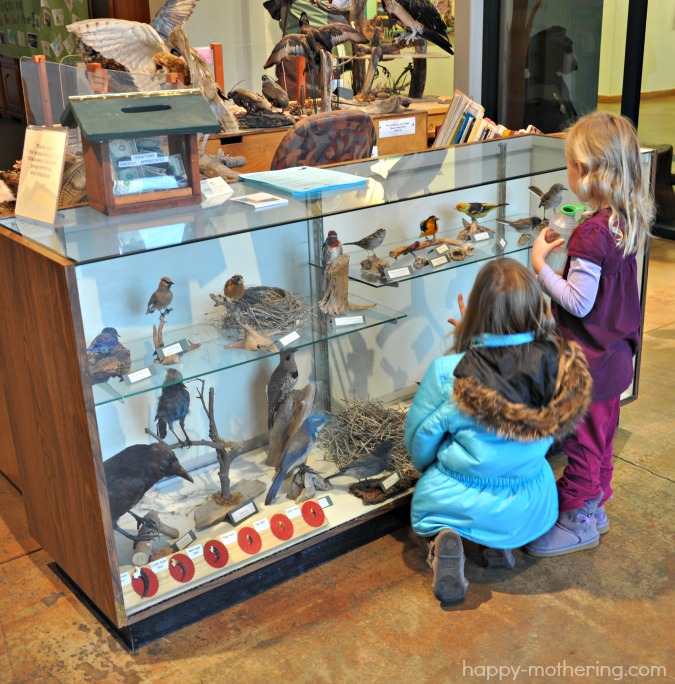 It's no wonder that this park has been recognized for connecting kids with nature!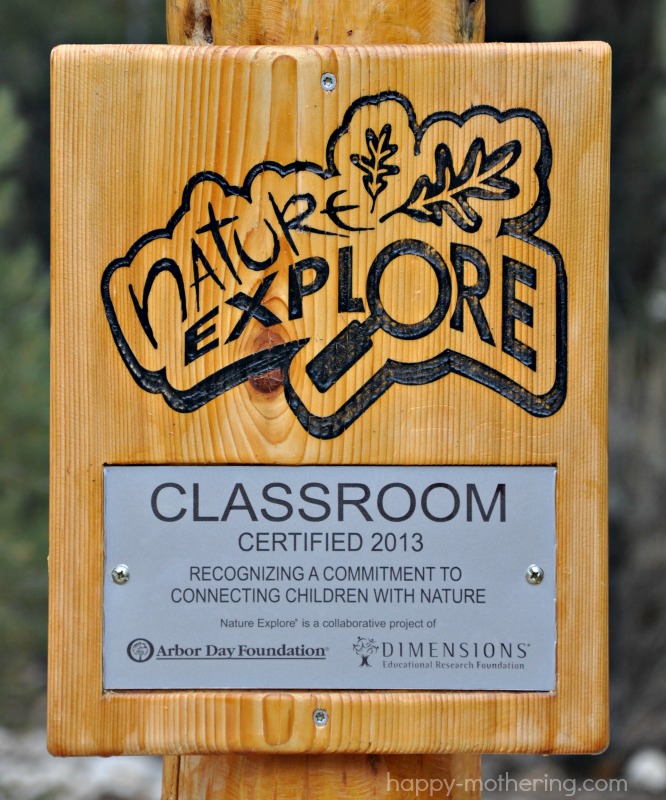 Getting outdoors is so important for our families. If you're not doing it now, make a plan to start!