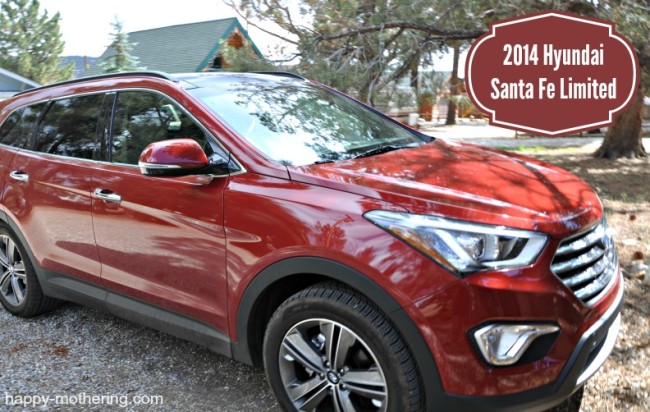 So we got a 2014 Hyundai Santa Fe Limited to review. It's a pretty rad SUV.
The power in the Santa Fe surprised me. It has a lot more get up and go than I expected. And accompanying the get up and go it handles great. The Santa Fe had an adjustable steering mode.
The adjustable steering mode has Comfort, Normal and Sport… and I'm a huge fan of the Sport setting. We live in the middle of the mountains and to get here you have to drive up windy mountain roads. The Santa Fe made it fun.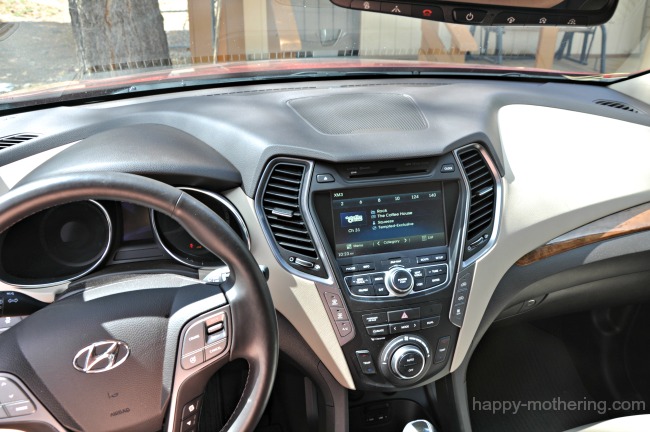 One thing I liked about the Santa Fe was it looks really good on both the outside and inside. It looks like it could go off road or downtown San Diego on a Saturday night.
It was super roomy. The driver's seat was fully adjustable and comfortable. It has an Infinity sound system which sounds great. I'm able to connect my phone via Bluetooth and that's beyond rad for not only listening to music, but for hands free driving.
My favorite thing about the Santa Fe was the second row was 2 bucket seats making it super easy to get to the 3rd row.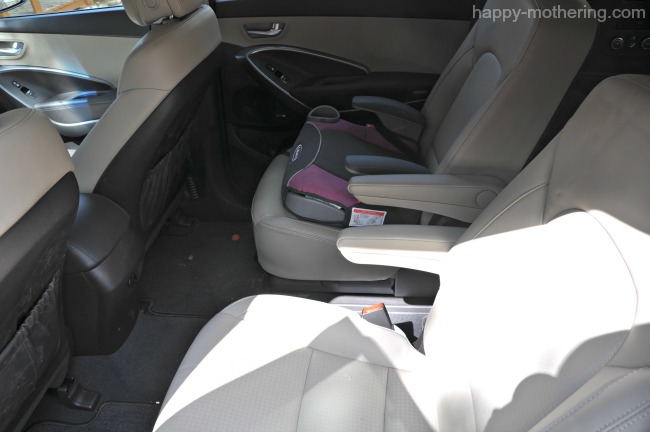 Our personal SUV has a 3rd row and it makes it a PIA to get in the 3rd row with the car seat and booster seat, it's no issue with the 2nd row buckets in the Santa Fe. If you're thinking about getting a SUV, the 2nd row buckets in the Santa Fe would be one of the biggest selling points for me.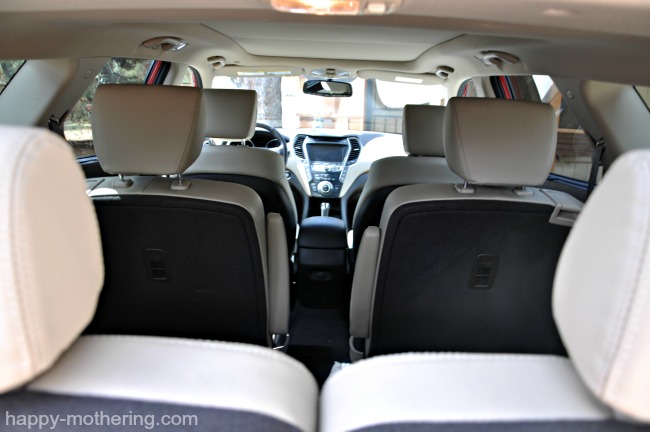 And the combo moon/ sun roof is super rad… it really opens the vehicle up. The girls love it being open, especially when we're driving up the mountain as they can see the trees and the cliffs. The bug screen keeps bugs from flying in.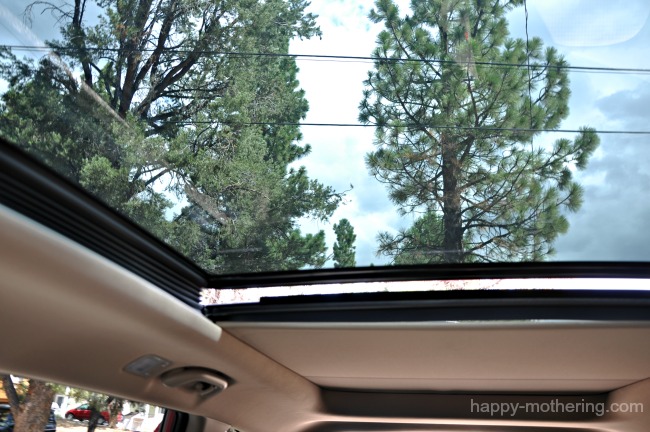 All in all I give the Hyundai Santa Fe 2 thumbs up.