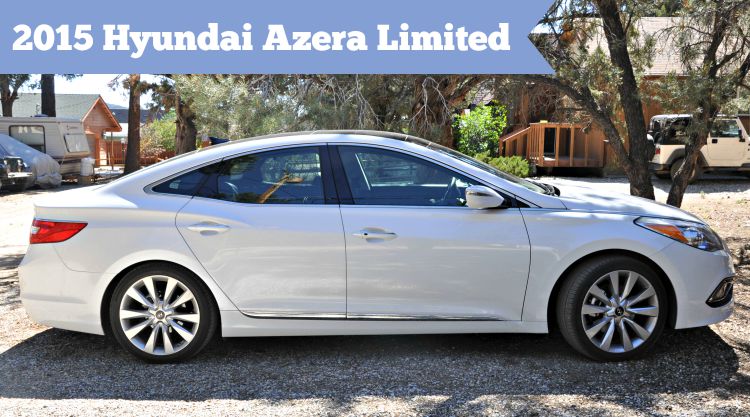 The Hyundai Azera Limited was the absolute perfect car for our Las Vegas Family Vacation.
Sleek and stylish barely begins to describe the all new Hyundai Azera Limited. The car looks amazing from the outside and leaves no room for wanting when it comes to bells and whistles. The Azera comes standard with just about everything one can think of.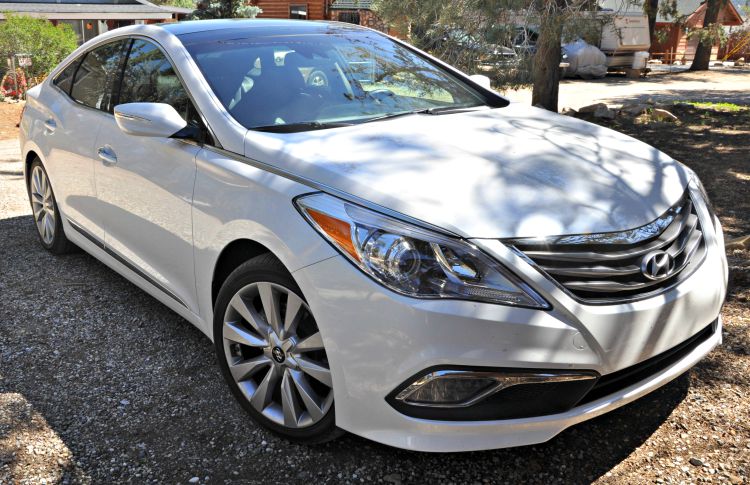 We live about 3 hours 15 minutes from Las Vegas. Flying there makes absolutely no sense as we live an hour and 15 minutes away from the airport and you have to be there 2 hours prior to your flight, so driving to Vegas is the way we roll.
As far as handling goes, the Azera sets the bar pretty high. From cruising through the mountains in San Bernardino, flying across the desert or navigating the Las Vegas Strip, the Azera performed spectacularly.
The Azera has just under 300 horsepower and sits at about 255 pounds of torque. When you need power, it's there with no hesitation. The Azera sticks to the road and handles on corners similarly to what I expect an F1 feels like. Well, maybe I'm embellishing a little… although the steering wheel has enough buttons to keep a blind kid busy for hours, I wasn't wearing a helmet… though I really wanted to.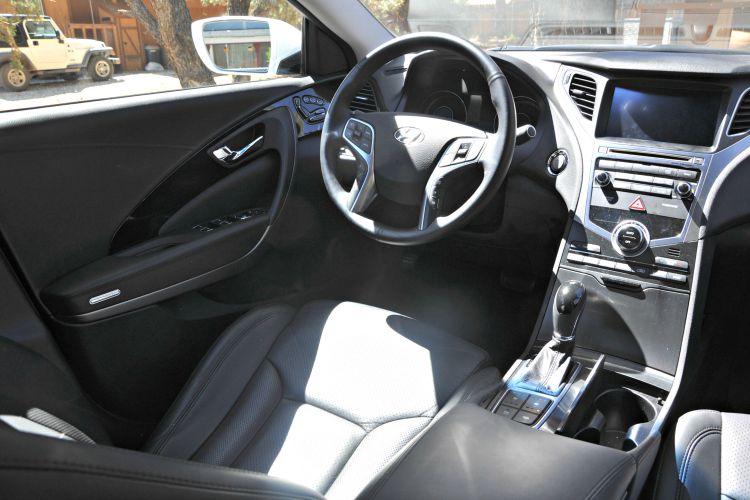 The driver's seat feels like a cockpit, which is a good thing. I stand at 5'11" 195lbs and I've got very broad shoulders. Unlike many other cars I've driven, the seat is extraordinarily comfortable and you can adjust it just about any way you want. Have long legs and need more support like me? No worries, make the seat longer. Yes, you read that correctly.
Hot outside and the leather seats are giving you sweat back & sweat a$$? No worries, turn on the cool venting for your back & bum and you'll never have to worry about looking like your entire backside had a festive time at a water park whenever you step out of your new Hyundai Azera Limited.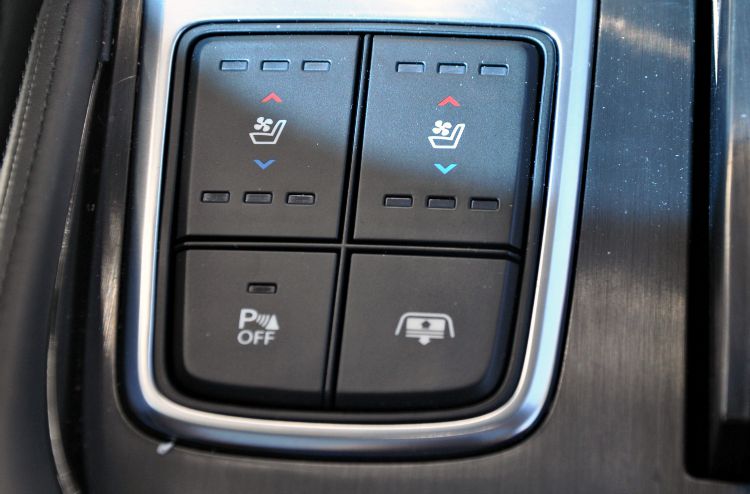 Kids get bored easily on trips? No worries. Open up the giant panoramic sunroof and ask them what shapes the clouds are making and you won't have to worry about them asking "How long until we get there?" for at least 15 minutes.
For a family trip, there was plenty of trunk space and leg room all around. We fit suitcases, a cooler, guitar, camera & equipment, blankies & babies and everything else you could think of in the car.
The navigation system was better than the Navi on my phone. The backup camera just makes life a lot easier. The music system sounds nice, crisp and clean.
And the buttons, oh how I love to push the buttons and there's so many to choose from. I had more fun than a person with OCD at a Rubix Cube Convention.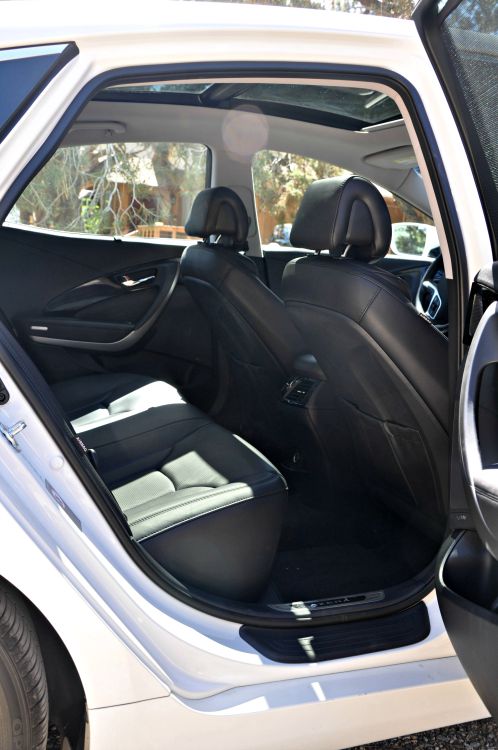 The Hyundai Azera Limited not only handles superbly, it pretty much makes the statement that Hyundai is down to compete with the Luxury Car Market and they're coming in hot with a car that steps up to the plate. The Hyundai Azera Limited doesn't compete with the Nissan Maxima or Toyota Avalon as it blows those cars out of the water. I would say cars that compete with the Azera Limited are the BMW 3 Series, Mercedes CLA-Class, Volvo S60, Lexus ES & IS and the like.
Regardless, if you just want to have a nice car for yourself or if you're looking to have a family car so you can do a Las Vegas Family Vacation like us, the Hyundai Azera Limited is an awesome vehicle for any occasion.