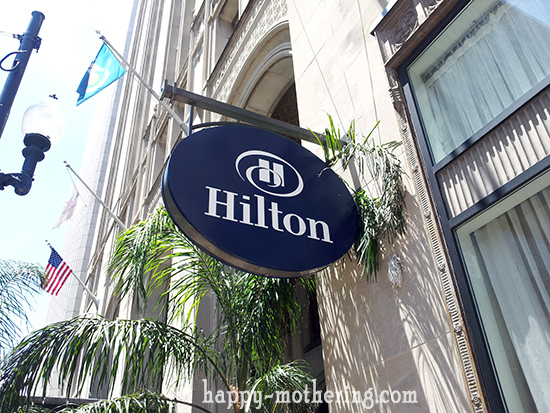 This is a sponsored post written by me on behalf of Hilton HHonors.
If you've been following me on Twitter and Instagram, then you know I spent a Great Getaway weekend in New Orleans with the Hilton HHonors loyalty program. Since I had never been to New Orleans, I was thrilled – to say the least – to getaway for the weekend.
I flew out of San Diego very early Friday morning and made it to the Hilton New Orleans / St. Charles Avenue (located at 333 St. Charles Avenue) around 4:30 pm. It was a long travel day, but the moment I walked into the Hilton, I knew I was in for a magical weekend.
When you first walk in the door, you can tell there is rich history in the architecture of this building. Look how beautiful the entryway is!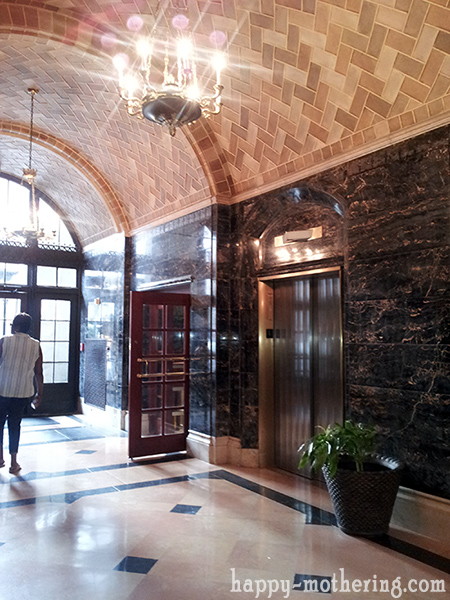 After checking in, I discovered that the hotel manager left me a special welcome gift in my room – a bottle of Chardonnay and some pralines (which I brought home to my girls and they loved).
I was amazed at how beautiful my room was. There was plenty of space for the whole family (although I deeply enjoyed having a weekend on my own). I had a luxurious King Size bed and a pull out sofa. The bed was incredibly comfortable and I loved the fluffy down pillows. I slept so well!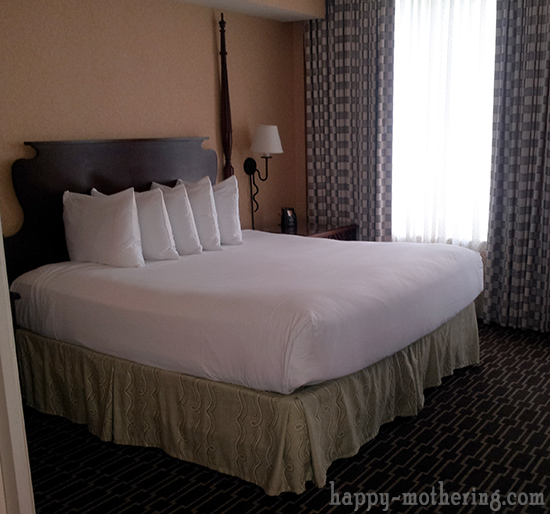 There were also two flat screen TVs in case you do have your family with you and you want to watch a movie while your kids watch something different. I didn't watch TV at all because I was too busy soaking of the New Orleans culture, but I thought that was a nice touch for families.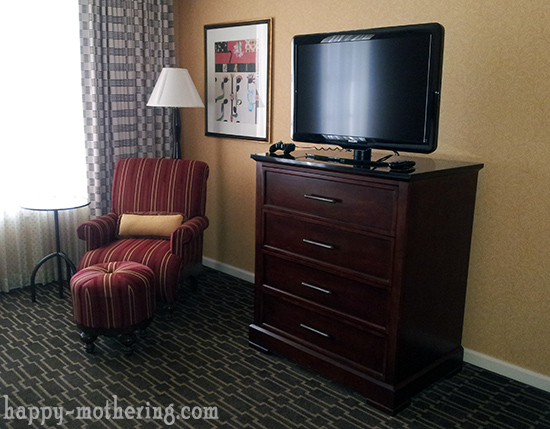 The bathroom was HUGE. There was a separate shower and Jacuzzi tub (big enough for two). I did make time to enjoy a short bath during my stay – I just couldn't resist! It was the perfect way to enjoy a glass of that welcome wine and read a book.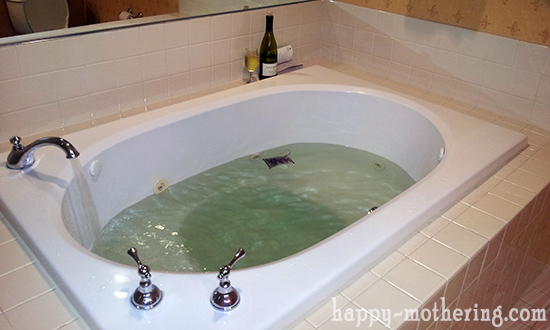 We were also treated to a special tour of the Hilton New Orleans / St. Charles Avenue, which has a rich history and some hidden gems. Built in 1926, the hotel was originally a Masonic Lodge and was only the second high rise built in the Central Business District of New Orleans.
And one of the greatest things about it is that it's only blocks from the French Quarter and Bourbon Street – two of the attractions that New Orleans is most known for. It's great to be able to walk the city without relying on cabs.
During the hotel tour, we got to see the original theater in the hotel. It hasn't been restored to its original beauty yet (like the rest of the hotel), but you can see the remains of the original, intricate architecture. It must have been an amazing venue in its time. I'd love to see it again once it's restored.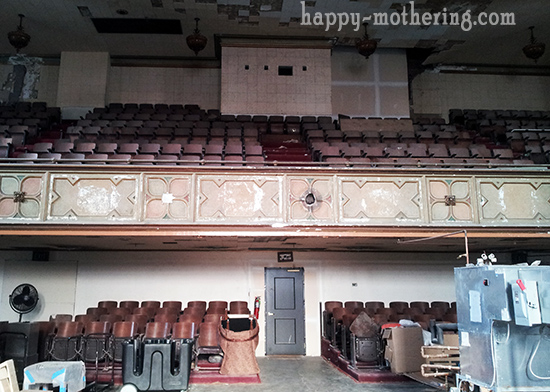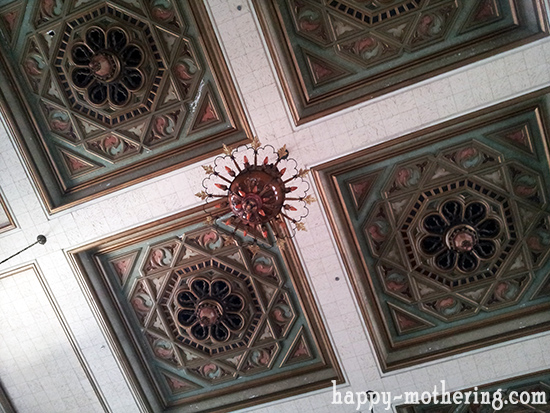 We also went up on the Skyview Terrace, which overlooks the city. It's a great place to get away from the hustle and bustle of New Orleans and take a moment to soak up the city and get a few minutes of quiet time away from the crowds.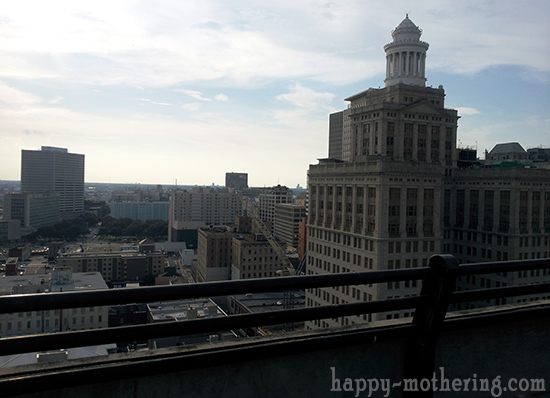 The meeting rooms at the Hilton New Orleans / St. Charles Avenue also have a lot of character. One meeting room, dubbed the Chapel, can be used for meetings or weddings. Isn't it pretty?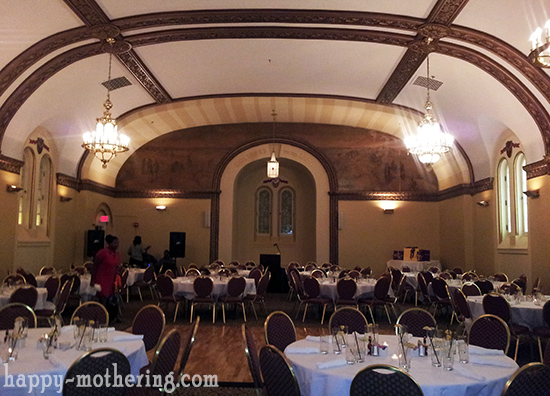 While I have enjoyed every Hilton I have ever stayed at, the Hilton New Orleans / St. Charles Avenue has to go to the top of my list. It's not your standard Hilton – it incorporates so much of the character and culture of New Orleans and is truly unique. I highly recommend staying there when you visit New Orleans.