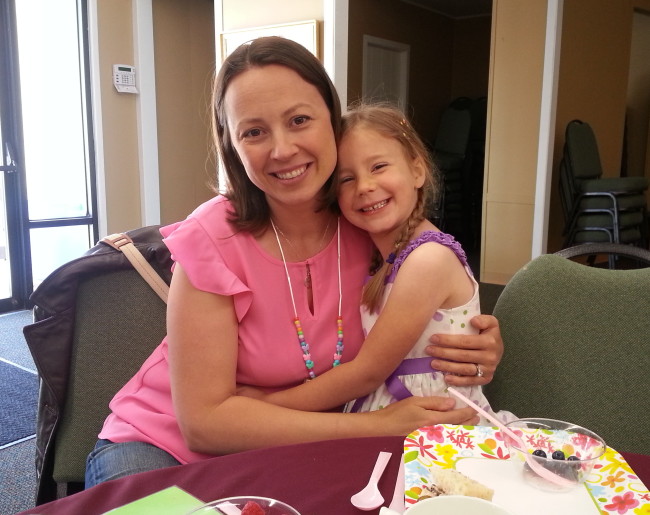 This time last year, we were debating whether we should homeschool, or send Zoë to the small, private school in town for Kindergarten. After a lot of thought and soul searching, we decided to send her to Kindergarten at the private school, which is what she wanted.
She really loved it, and being a part of her year in Kindergarten brought us close in ways I wouldn't have imagined. Between working in her class twice a month, helping out on field trips, working on school projects and helping her with her homework, we had lots of bonding time.
Throughout this year, I have watched my sweet little girl blossom from a quiet child who was resistant to learning anything from me into an outgoing, confident girl who has a passion for learning and helping. I am so very proud of everything she has accomplished this year.
I love that she wants to be an artist when she grows up.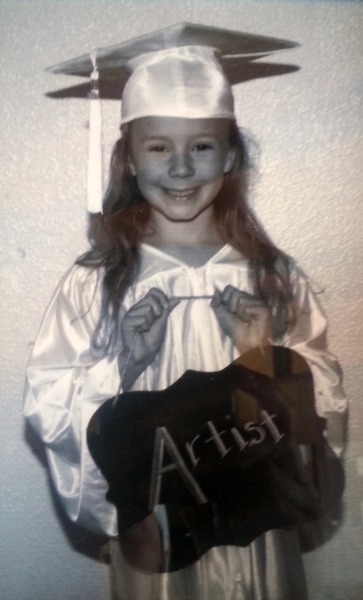 Having her home for the summer is so special. We are still spending time together reading, and I love watching her teach her little sister things she has learned this year. She's teaching her about the sounds all of the letters make right now. She is such an amazing big sister.
Taking time to reflect on the last year makes me appreciate the little things that make my daughter extraordinary. The things others may not notice right away, like how she's always smiling. Or how she is always willing to help anyone in need. Or how proud she is when she makes an artistic masterpiece she wants to share with us. I love my sweet girl so much.