It's been 2 years since I last drove a Kia Soul. Last month I had the opportunity to drive a 2016 Kia Soul for a week, and I have to say it was pretty fun to drive.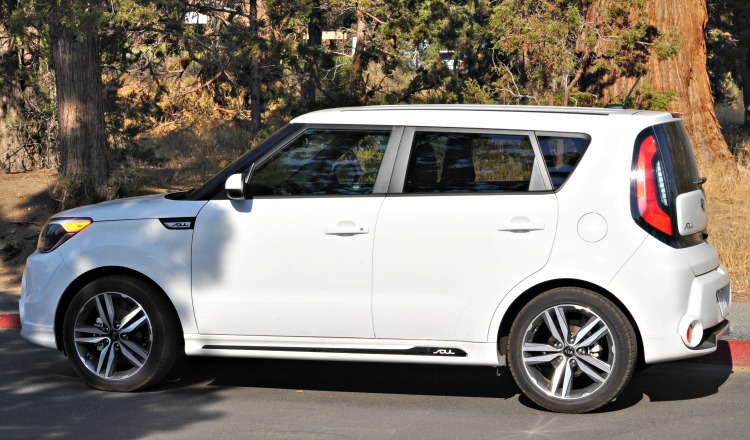 We drove the Kia Soul to San Diego for my 20-year high school reunion. I can hardly believe it has been 20 years! Time really flies. We had a great time at the reunion, and there was just enough room for our luggage and the girls' luggage (they stayed with my sister for the weekend).
After we got home from the reunion, I had the Kia Soul for a few more days and got a good feel for what it's like to drive it around town. Zoë and I spent a day by the lake and had plenty of space in the smallish trunk for everything we needed for our day trip.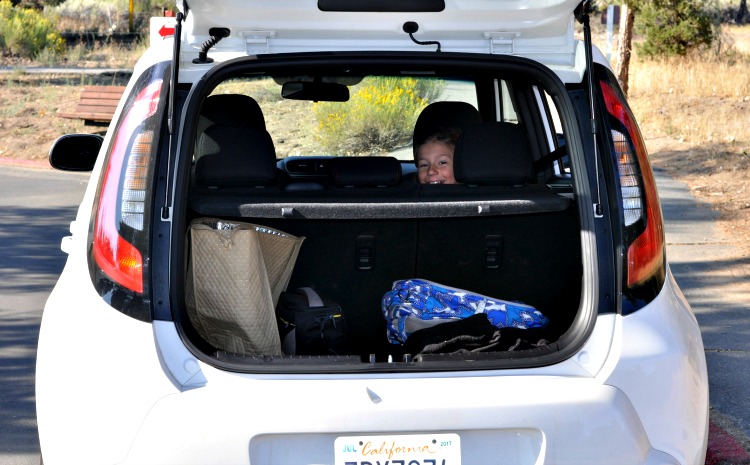 Her and Kaylee were both comfortable in the back seat too. There was plenty of leg room for them, but it would be a bit tighter for adults.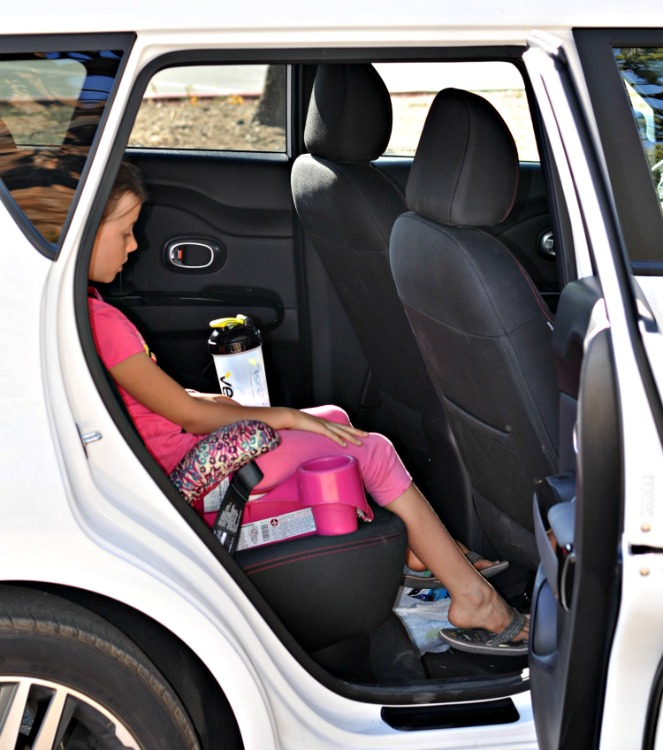 One of the things I liked about the Kia Soul was the details in the interior. The last model I drove had light up speakers. This one had speakers that look like they were popping out of the dash. It was a neat detail.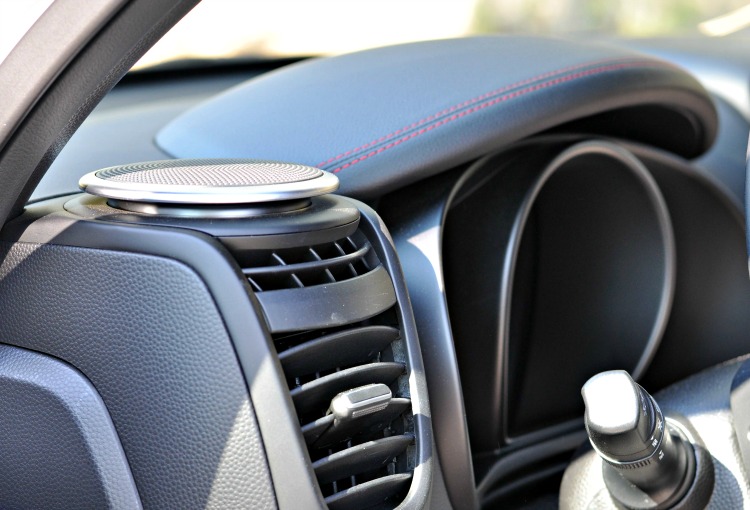 There was also red embroidering throughout the interior. It was on the seats, the dash and even the steering wheel. It was a fun touch!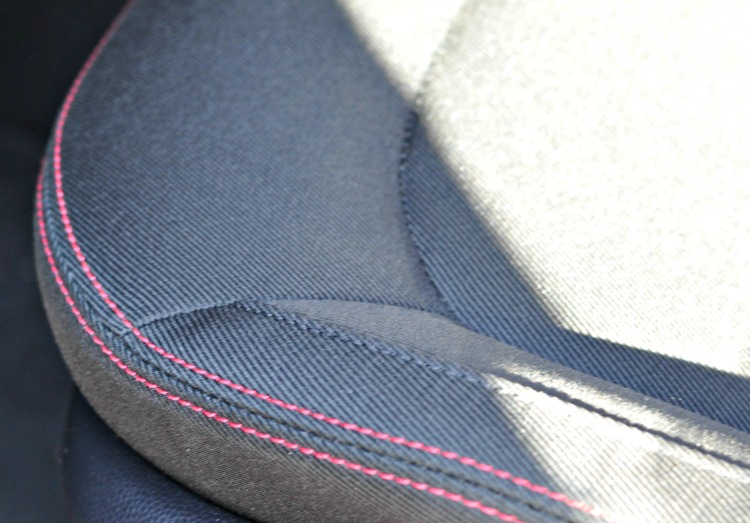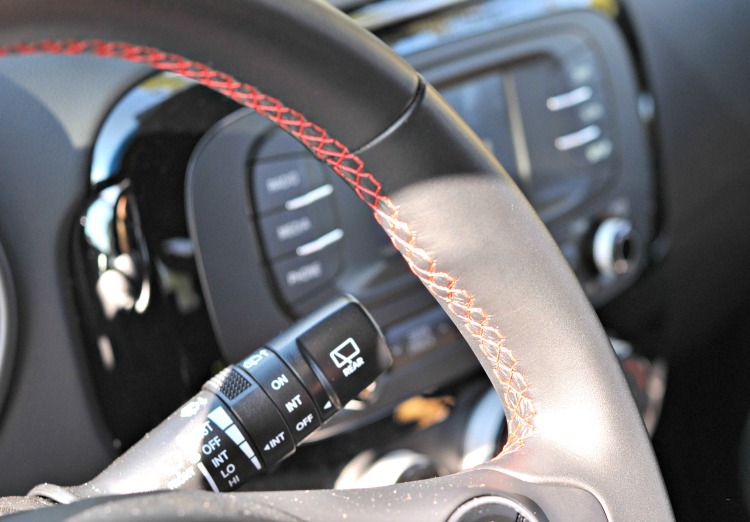 One thing I didn't like compared to the other Kias I've driven was the dash. The screen was much smaller than I'm used to seeing. It did have a back up camera, but with the screen so much smaller, I didn't feel it was as effective as the larger screen. It also didn't have navigation, which is okay because I can access that on my phone.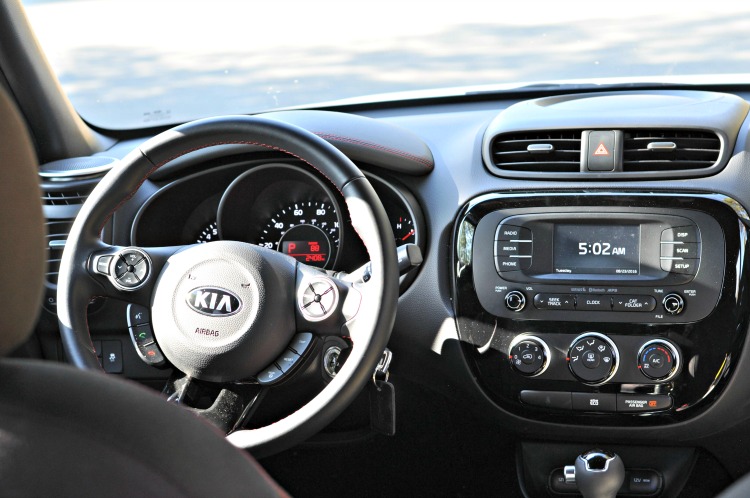 The Kia Soul handled well driving up and down the mountain as well as around town. Even though the vehicle has a boxy shape, it was still fun to drive through the mountains.
The gas mileage is pretty good too. 24 mpg in the city and 31 mpg on the highway. Kia recently introduced an electric model – the Kia Soul EV. I'm looking forward to driving that one at some point to compare!
Overall, the Kia Soul was fun to drive, but I don't see it being a practical vehicle for our family long term. It would be better suited to a recent college grad or someone living in the city that doesn't need a lot of trunk space or have children that are rapidly growing.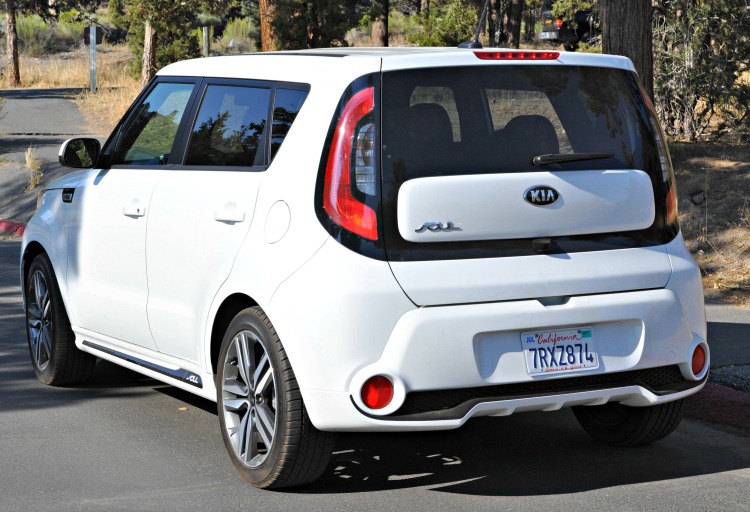 The Kia Soul pricing starts at $15,900 MSRP.