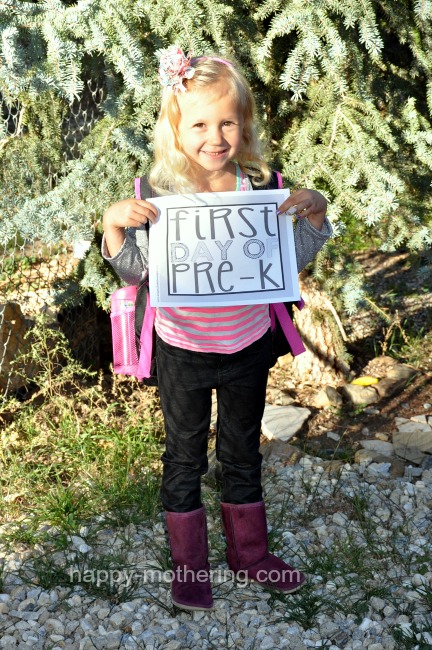 I have gone back and forth on whether to send Kaylee to pre-school for a while. After we sent Zoë to Kindergarten last year, Kaylee started asking about going to school. I thought about sending her last year, but decided against it.
When Zoë started First Grade this year, the questions started up again. Kaylee has really blossomed into a very social little girl over the last year. She loves being around other kids and she loves to talk. Seriously, I think she could talk all day long (actually she does).
So, last week I enrolled her into pre-school two days a week to start. Even though she's very social, she's still very attached to me and I was worried too much time away from me too fast would be overwhelming for her.
Kaylee has now gone for three days and is really enjoying it. She's making new friends and learning new things. I'm happy to see this transition go so well because the transition of Zoë starting school was rough (now she loves school and often wishes the hours were longer and there were no weekends off).
Sending her to pre-school was the best choice for all of us.