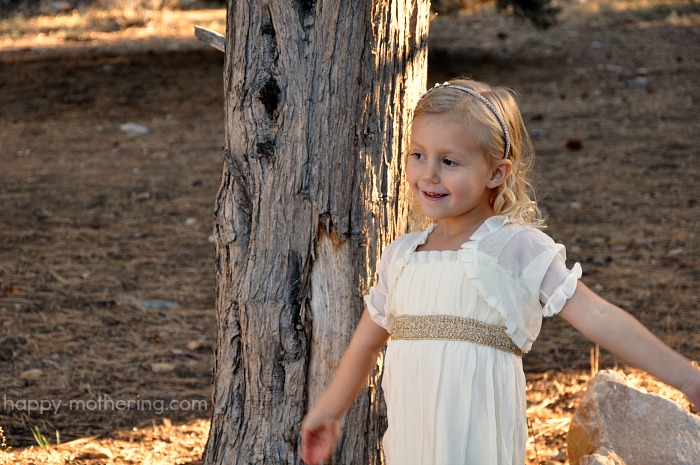 My two daughters are very different in how they like dress. Zoë is very much more casual in her style like I am. Kaylee, on the other hand, is a girly girl through and through. She wears a dress nearly every single day. She love sparkles and ribbon and lace and bows. The fancier the better.
So when she had the opportunity to receive a dress from Janelle Funari New York collection, a handmade, eco-friendly line of couture dresses for girls, she literally squealed with delight. She had to look at every single dress Janelle Funari offers 10 times before she could choose the one that was just right for her.
She finally settled on the Jewels dress, and she really rocks it.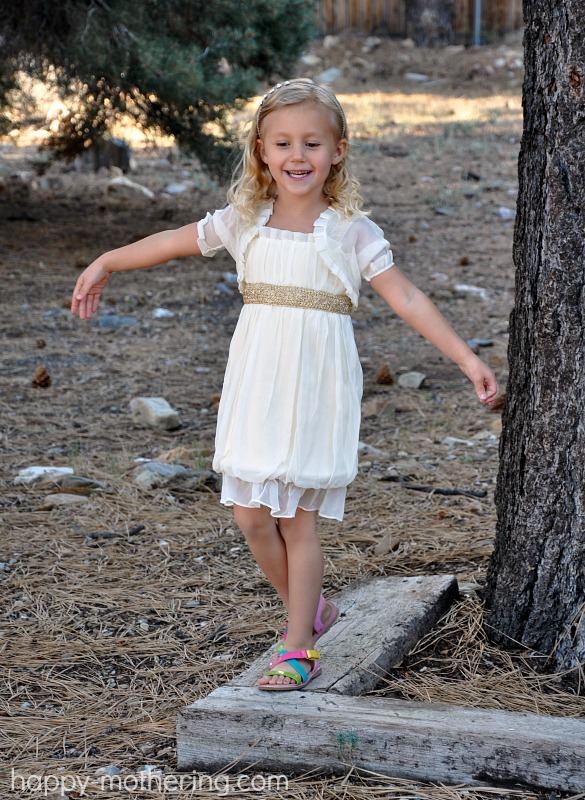 The dresses offered by Janelle Funari are unique, beautiful and well made. I love that they're made from USA farmed organic cotton liners – free from harsh chemicals, dyes or pesticides – and overlays of silks tulle and lace.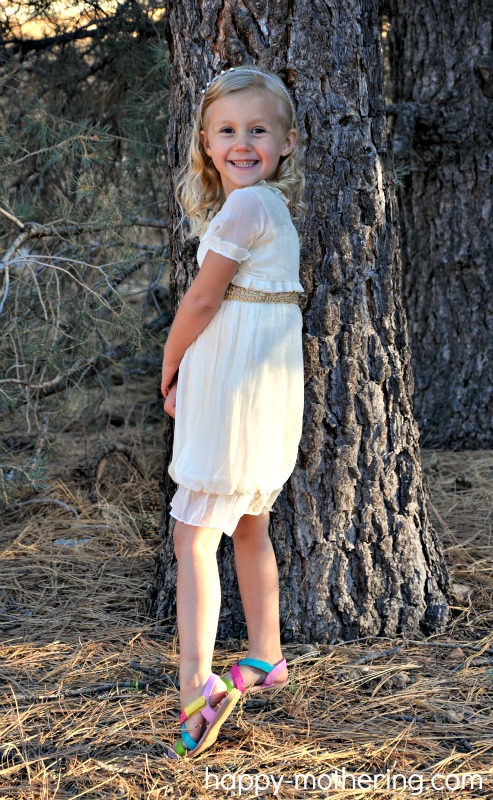 All dresses are hand crafted & made with love in New York City! These unique dresses are perfect for special occasions such as first birthdays, christenings, Holidays or weddings, but they can also be worn every day. Since each dress covers two sizes in one, kids can grow into or wear it for longer period of time. Janelle Funari New York dresses can also be passed down within family as a heirloom piece because of the great quality!
You can hand wash these dresses in cold water with organic soap in the sink. I love that I don't have to take it to the dry cleaner! Kaylee spills a lot like I do, so I like that I can just quickly wash it up at home.
Kaylee normally wears a 5, and we received a 2/4 to review. It was a little snug getting it zipped up but it still fits her even though it's a smaller size than I'd normally get for her. She's tall and thin for her age, so it's great that there is plenty of room to grow in these dresses.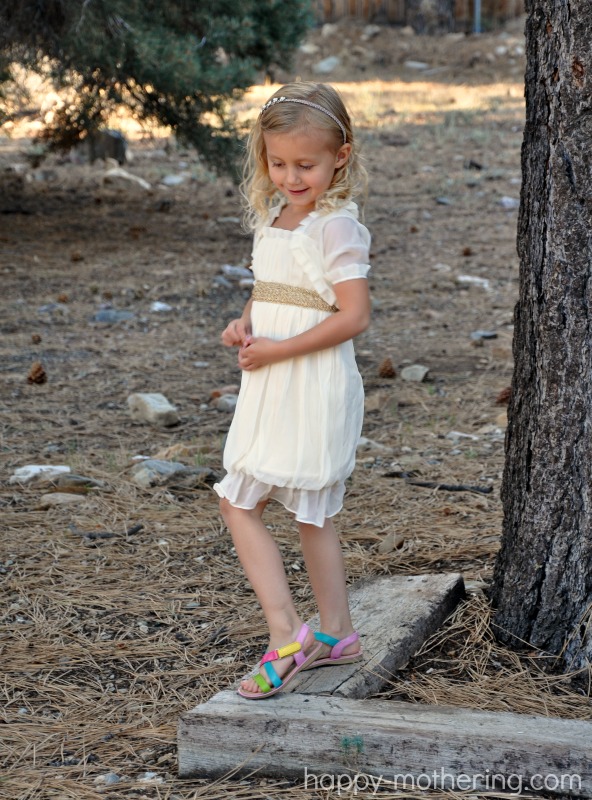 Regardless, I love this beautiful dress, and I'm going to let her wear it as much as possible before she outgrows it! And I love that she feels pretty and special wearing it.
If you're looking for a beautiful, unique dress for your little girl this holiday season, check out the Janelle Funari New York collection.