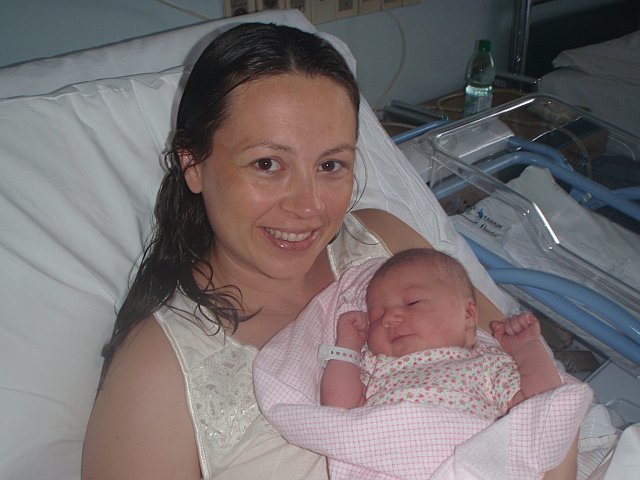 Four years ago today, I was in the hospital in Uruguay, holding my brand new sweet girl Kaylee, and missing my little Zoë who was staying with some of our very kind friends.
While Kaylee was being born, everyone else in Uruguay was out celebrating Carnival. They have the longest Carnival in the world in Uruguay – it lasts for 40 days – and Kaylee was born on the biggest weekend of Carnival!
That ended up being a blessing, because she was born completely natural. Even if I wanted an epidural, I couldn't get one since there wasn't an anesthesiologist available in the whole county!
Giving birth in a foreign hospital where I didn't fluently speak the language (I could speak enough to get around, but having a baby is a whole other story) was a very unique experience. One I will always be very grateful for.
And I am so happy to have my sweet, loving, little monkey Kaylee! You make Mommy smile each and every day! I love you!
Happy 4th Birthday Kaylee!