I have been trying to grow my hair out to donate to Locks of Love for a couple of years now. It felt like it was taking forever to get long enough, but I finally made it! Over the weekend, my wonderful friend Sarah, a hairstylist in San Diego, cut my long locks off to donate to Locks of Love.
If you're not familiar with Locks of Love, they are a public non-profit organization that provides hairpieces to financially disadvantaged children under age 21 suffering from long-term medical hair loss from any diagnosis. Their mission is to return a sense of self, confidence and normalcy to children suffering from hair loss by utilizing donated ponytails to provide the highest quality hair prosthetics to financially disadvantaged children.
Here are some pictures of the big haircut: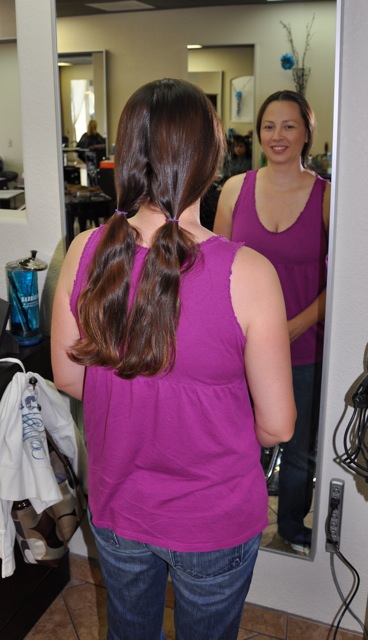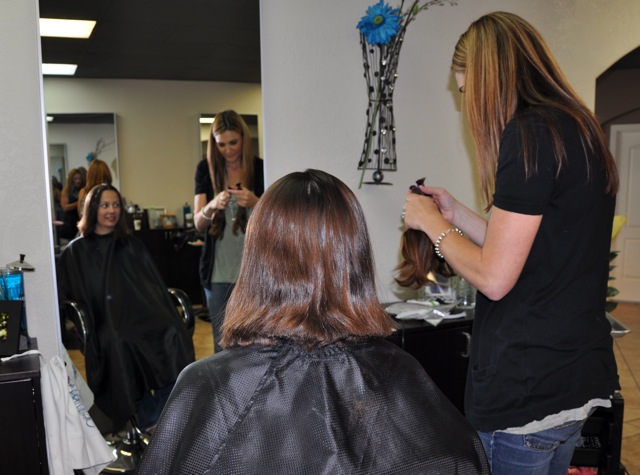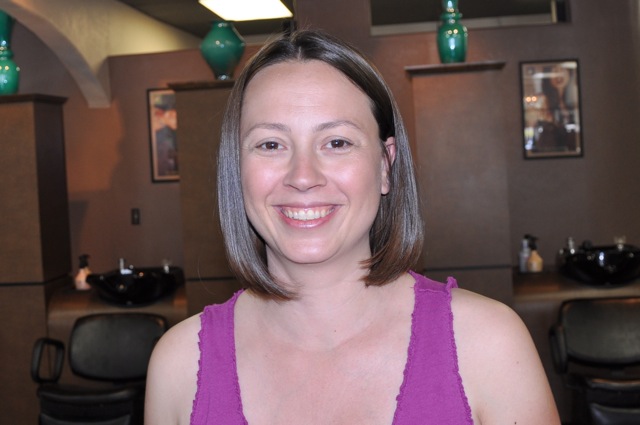 I love my new haircut… thank you Sarah! I have to give a huge thank you to her and all of the other stylists at her salon. Any time a woman comes in to have her hair cut to donate, they don't charge for the haircut as their way of contributing to the cause. How awesome is that? So if you're in the San Diego area, please support my friend Sarah and this fabulous salon by checking them out. You can learn more on Sarah's facebook page.
And if you're looking for a simple way to help a good cause, grow out your hair and donate it to Locks of Love. It's a great feeling!
Update: I have since donated my hair to Pantene Beautiful Lengths and would donate to Wigs for Kids if my hair would grow long enough!