We first saw Shushybye Baby on BabyFirstTV when Zoë was about 6 months old and she was instantly hooked. A year later and she's still going strong.
We had the Shushybye Baby DVD and we lost it while traveling about 5 months ago. We've sufficed by watching episodes on YouTube on occasion, but we finally broke down and bought a new copy of the Shushybye Baby DVD last week.
I've had to hear that disk on repeat ever since it arrived. While the tunes are catchy, I'd rather not hear them all day long. They tend to really stick in your head. We have the The Shushybye Dream Band: Live on Tour DVD too… maybe I should try putting that in for a little bit.
If you haven't seen Shushybye Baby (it plays exclusively on BabyFirst TV or you can buy the DVD), the Shushybyes are these big muppet-like characters play in a band and bring happy dreams to children everywhere. It's really a cute concept. We even had a custom cake made for Zoë's first birthday earlier this year. It came out really cute!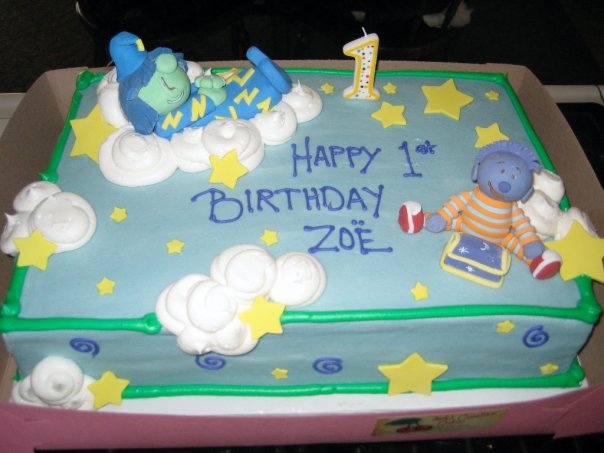 For Christmas maybe we'll pick up the set of Shushybe dolls for her.