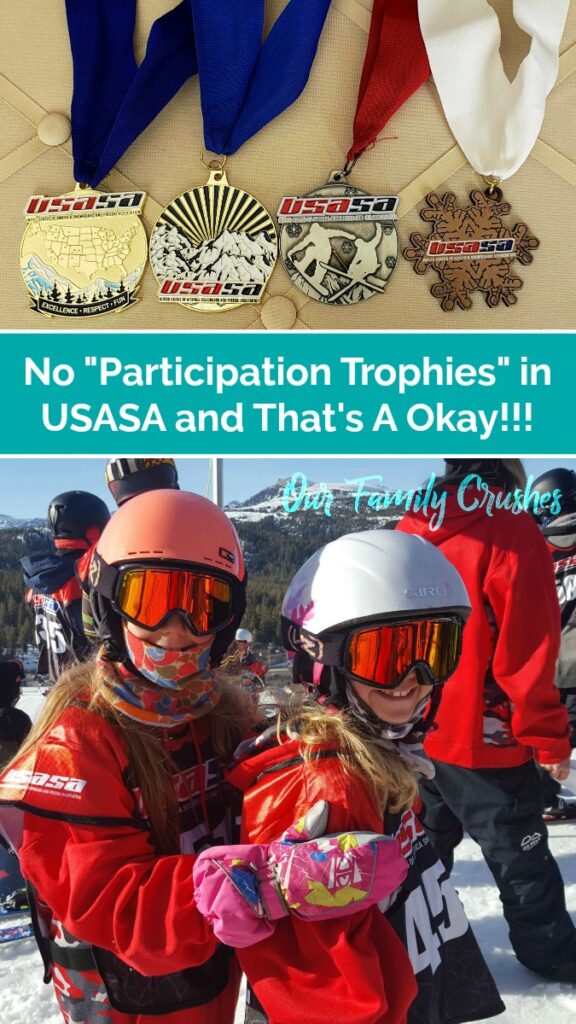 We are super excited as the mountains here in Big Bear are getting ready to open for this season.
Quick Background on our history of Snowboarding
If you're new to Happy Mothering, Brian here… I'm Chrystal's husband. Our daughters Zoë and Kaylee shred on snowboards… I coach them and we have so much fun together it's pretty much indescribable.
I worked at Bear Mountain for the past 5 years as a Snowboard Instructor. Absolutely one of the most fun jobs I've ever had in my life. Last season, I exclusively coached on Team Bear, Bear Mountain's Freestyle Team and the season before I was a sub-coach for Team Bear.
Through AASI (American Association of Snowboard Instructors) and USASA (United States of America Snowboard and Freeski Association), I have a couple of fancy sounding certifications which basically say; I know how to coach and teach fun.
I started the girls off snowboarding when they were each 3-years old. They both immediately fell in love with snowboarding and have been riding a lot almost every season since (there was that one season I broke my leg early on and they didn't get to ride).
Last season the girls started competing with USASA. They had a ton of fun competing against other kids and making new friends. USASA is an amazingly awesome organization,. We are in the USASA SoCal Series, which is the longest running USASA Series. Our USASA Leaders are amazingly awesome people (the Riveras) and their daughters Riley and Reese both compete as well.
What I really like about USASA (besides the comradery) is that the competitions give the girls on-hill goals to focus on in between the competitions. The girls enjoy focusing on event-specific goals and reaching those goals. It's so awesome to watch them light up when they get something new down.
This Snowboard Season
This season I'm going to be exclusively coaching my little girls through USASA. With Chrystal being sick, there's no way I can make a commitment to the mountain, let alone Team Bear this season. And that's okay.
I'll for sure miss my Team kids, that said… I'll for sure see them on the hill, they're always welcome to do laps with me and I'll see them at competitions too. I've got nothing but love for Team Bear.
No Participation Trophies
So much happened with snowboarding at the end of last season. I'm just now finally getting around to writing about it.
At the end of February, the girls had USASA Boardercross Competitions. Kaylee took Gold in her division, Zoë had a lot of fun in her division and didn't podium.
Kaylee simply smoked her competition, which is totally rad. Kaylee is just out to have fun, she doesn't really care if she wins or loses… her sole goal is "to beat Zoë'." She is at the top of her division and pretty much was expected to and did sweep every competition she was in with the exception of the Rail Jam.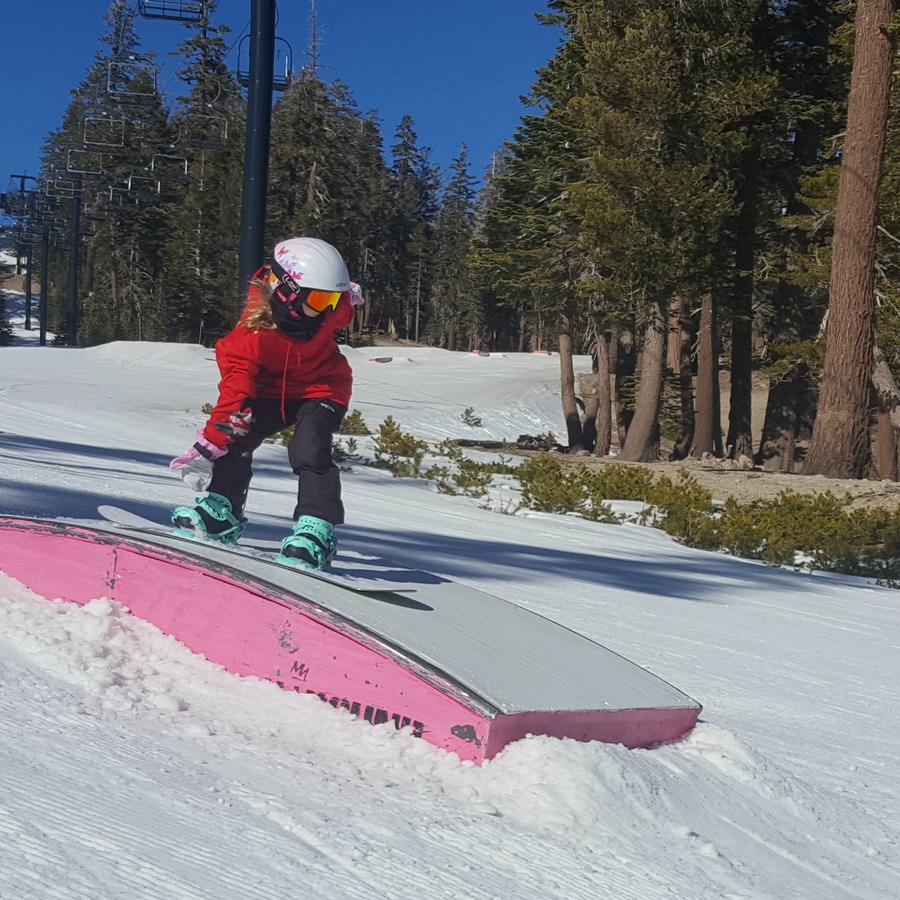 In the Boardercross, Zoë "expected" to take either "Silver, Gold or at least a Bronze." She was very confident she would podium… maybe even a bit overconfident.
At the end of the day, she had a bad start out of the gate in the 1st race and she gave a speed check when she should have pointed her board in the 2nd race. She came in dead last and that's totally rad too.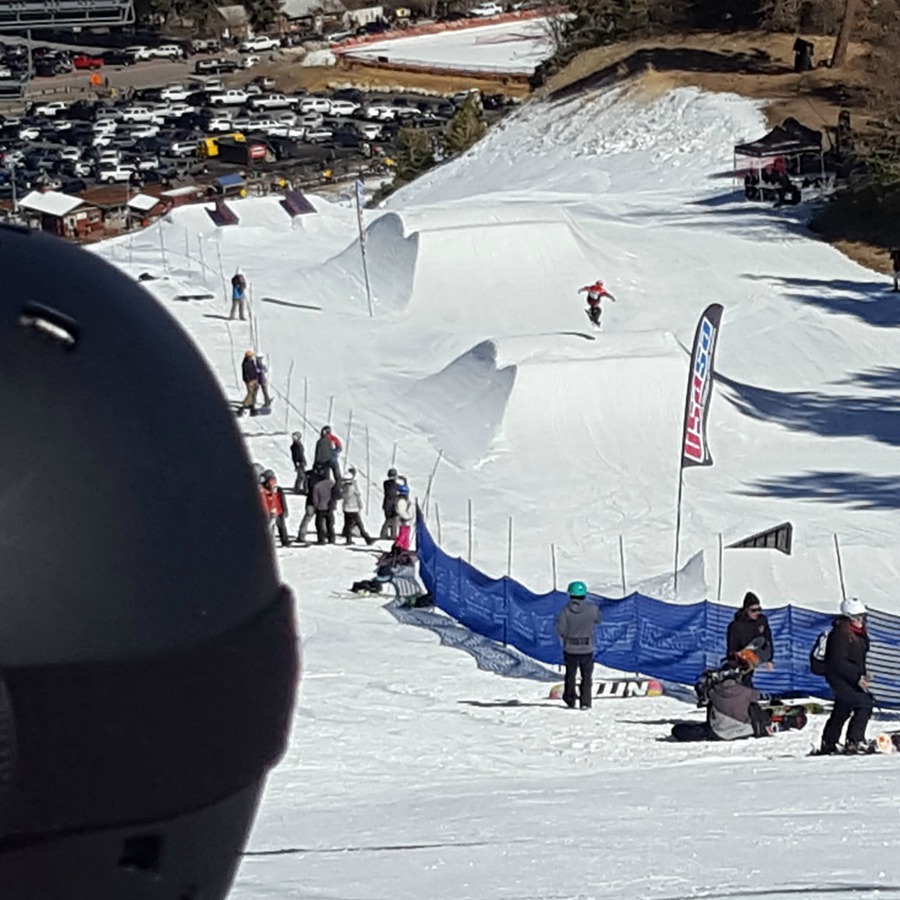 One thing I really love about USASA is the only medals handed out are medals that were earned. There are no participation trophies. If you don't podium, you get a pat on the back and an "attagirl" instead of an unearned worthless ribbon.
I think participation trophies are absolutely one of the worst things you can ever give to a child. Participation trophies lower a child's self-esteem. The losing child knows they didn't earn anything and they know the trophy is disingenuous.
I feel handing out participation trophies is a way for parents to make themselves feel better about their child not placing.
Winning Isn't Everything
I also wholeheartedly believe the old cliche "winning isn't everything."
There are so many parents out there who make sports not fun for their kids because they are yelling from the sidelines. Regardless if your kids are at their 1st competition or Nationals, WINNING DOESN'T MATTER!!!!
What matters is your child is building their self-esteem, gaining confidence in their abilities, confidence in themselves, learning self-respect, learning discipline, perseverance and most importantly they should be having fun.
Winning is awesome, it's fun and it's not everything… At the end of the day, your child feeling good about themselves matters so much more regardless of the outcome of a competition.
Don't get me wrong, winning is awesome. The girls love winning. I love it when they win in any competition they do.
Winning builds confidence and there are a ton of good things about winning and I will never take away any of the benefits of winning.
Everyone Needs to Experience a Loss
On the other side… losing is good too, as losing teaches the girls humility, which I feel is ever so important.
Zoë learned a few lessons during those races with the greatest one I feel being humility.
Kaylee didn't place in the Rail Jam because she thought she had it in the bag. I'm very glad she didn't place as it taught her a great lesson in humility too.
What both girls learned about competing and humility is… no matter what… you try as hard as you can. Don't expect to win, don't expect to lose; in fact, have no expectations other than you are going to try your best.
Things happen, bad gate starts happen, sliding out happens, speed checking in the wrong place at the wrong time happens, butt checks happen, mistakes happen… regardless, don't expect to win or even podium because it's not a given.
One important lesson I want to impart to our girls is they are entitled to nothing. If they want something, they must work hard and smart for it. I tell them "You can have anything you want, not everything you want. If you want something, you will most likely have to sacrifice something else you want to get it."
Sounds harsh and it's a fact.
By all means, we give hugs and help lift the girls' egos if they are feeling down. Our goal is for them to not feel down when they don't win.
We'd rather them be confident in knowing. Knowing what they did right and what they did wrong. Knowing exactly what they did that lead them to the podium or standing to the side of it. Like G.I. Joe used to say "knowing is half the battle."
Safety, Fun & Learning
Those are the 3 Core Concepts I learned through AASI and will always, always, always teach in that exact order. If you're being safe you're going to have fun. If you're having fun you're going to learn something.
I see parents pushing their children so hard and they strip all of the fun out of snowboarding. It becomes solely about competitions, winning and points. Dude… if that's you, you don't understand what snowboarding is and you're doing it wrong.
I never ever want my girls to ever look at snowboarding as "work" or a "job" or something they "have to do" or "must win." That's not what snowboarding is about, not to me anyway.
There is nothing that gives a person more freedom than sliding on snow and owning it. Making snowboarding into a "have to" robs that freedom. Too many parents steal fun away from their children by trying to live vicariously through them.
The most important thing about snowboarding.
In my opinion… the most important thing about snowboarding (other than being as safe as possible) is to have fun. Have fun when riding, have fun when training, have fun when competing and have fun with everything you do. Snowboarding is so much fun. You can be snowboarding in the pouring rain and have the time of your life… I have.
Sliding on snow isn't for everyone… that said… it's totally our jam and boy do we have fun with it.
In the next blog post, I'll be sharing about Supergirl Pro and how our season went and how Kaylee's season abruptly ended last year.