I shared how we dyed our Easter Eggs with natural foods this year, and why it was such a great lesson in natural pigmentation. My girls really took that lesson to heart, it seems.
Last week I gave them each a bowl of watermelon to snack on and had them sit on the leather couch. After all, it is easier to wipe clean than the fabric couch.
Unfortunately, while I was doing the dishes, they were busy experimenting with natural pigmentation.
This is the result of their experiment: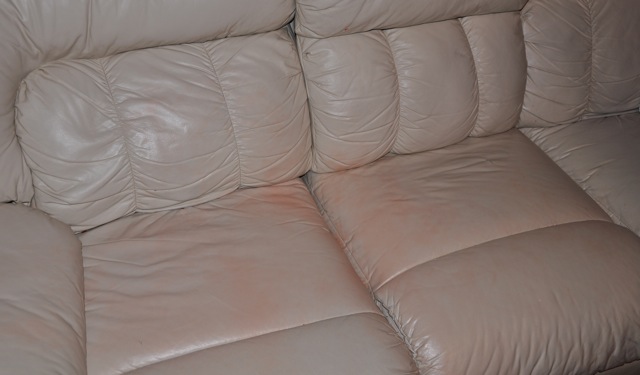 Keep in mind that I took this picture AFTER I wiped the couch clean several times…
I mean, we have to be proud that they are curious girls, right? What else can we do but laugh about it at this point.
Luckily, over the last several days, the pink hue has faded significantly. But, I think we've all learned our lesson in natural pigmentation from this one.