I want to wish all of my readers a very Merry Christmas and a safe and Happy New Year! It has been a wonderful year, and I'm so grateful each and every one of my readers. I hope you'll stick with me on my journeys in blogging next year!
And since I didn't have time to post them previously, here are pictures of the girls visiting with Santa and asking for new snowboards for Christmas! They will be very excited when they find them in the living room.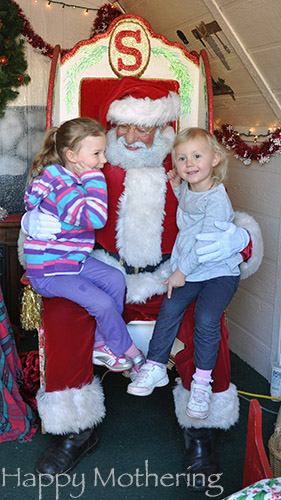 They were also very happy that their cousins came up the weekend they got to visit with Santa.
Have a wonderful day with your family! I know I will!