We had a big day planned for Halloween. First the zoo, then off to the village for more festivities and then some trick or treating around our neighborhood.
Zoë hadn't gotten a new chicken pox blister since Wednesday, so we thought for sure she was past the contagious stage. Until Saturday that is.
I was getting her dressed and noticed a new blister on her ankle. My heart sunk. This is the first year that she's old enough to understand what Halloween is all about, and we were going to have to miss it.
We were disappointed, but quickly changed the mood to having a fun day at home together as a family.
When Zoë woke up, the first thing she wanted to do was put on her Tinkerbell costume.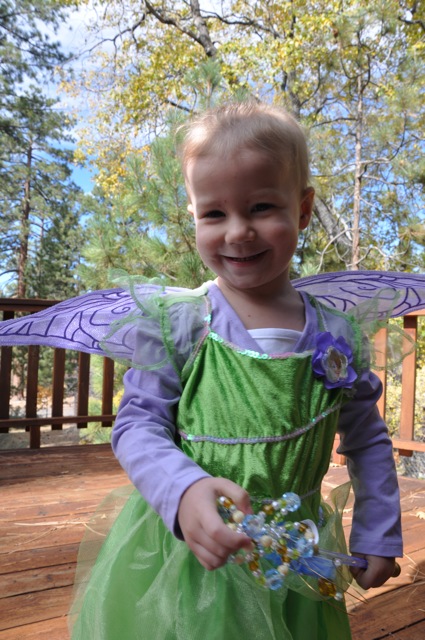 Kaylee dressed up as a monkey this year. I always call Kaylee monkey because she crawls on everything, so it was perfect for her.
Both girls helped Daddy carve a pumpkin while I was in the kitchen cooking/baking (bread, oatmeal chocolate chip cookies and baked potato soup).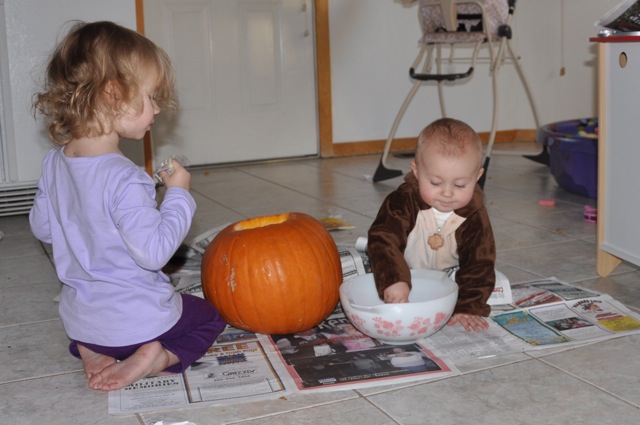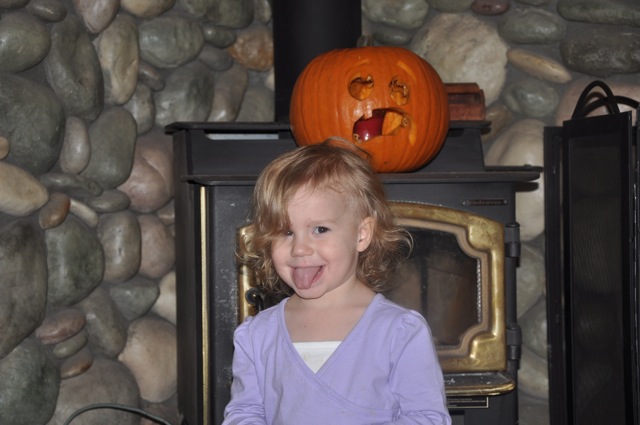 So, even though we didn't get to go out and celebrate Halloween like we had planned, we had a really fun day together at home.