Kaylee is three months old now and she is very expressive – both with her facial expressions and her voice. She loves experimenting with different volumes and sounds and she almost always has a big smile on her face.
We found ourselves constantly commenting on her "big smiles" and of course we didn't want to leave Zoë out. So, anytime we make a big deal out of how big and beautiful Kaylee's smiles are, we ask Zoë to give us her "big smiles."
This is a typical snapshot of what "big smiles" are in our house: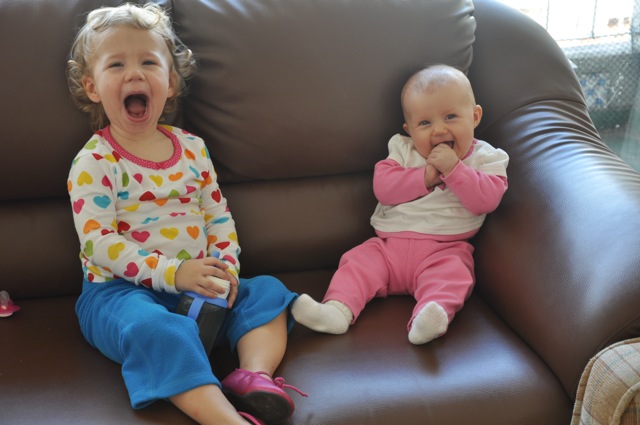 I think it's the most adorable thing ever. I feel very grateful to have such beautiful, happy, smiling girls.