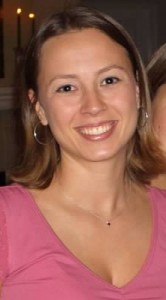 Yesterday, I shared a bit about my life before kids. It's amazing how much children change your life, but meeting your spouse does the exact same thing!
Before I met Brian, I was living on my own in a duplex in San Diego. I lived very independently, and enjoyed being accountable to no one except myself.
I worked out nearly every day, practiced yoga and went on a lot of walks. I was very active, and was even training for a triathlon – until I got a stress fracture that is. That put a damper on my fitness for a while.
I was working at the same Fortune 20 corporation, but at the specialist level rather than as a manager. I wasn't quite as devoted to my job. I worked my hours and I did an awesome job, but there wasn't the demand to be on-call at all times at that point.
I spent a lot of time at my sister's hanging out with my niece and nephew. I also spent much more time with friends going out and having fun.
At the same time, I did spend a lot of time by myself. I've always been someone who needs a lot of quiet time. Some weekends, I would just lock myself up in my apartment and read or watch movies all weekend. I always felt renewed after spending a weekend completely alone.
I remember sitting on my couch one day and thinking, "It would be nice to meet someone who would just chill at home with me and watch movies." It's kind of funny how you can will those things into your life!
It was probably a few months later that Brian and I met on match.com. I had signed up for a 6-month subscription because I thought it would be funny to write a book about the bad dates.
But after 3-4 bad dates I couldn't take anymore and called the book idea off. I realized my subscription was going to expire in 2 weeks, so I logged back on just for fun. Brian and I met in that short timespan. It's funny how things happen!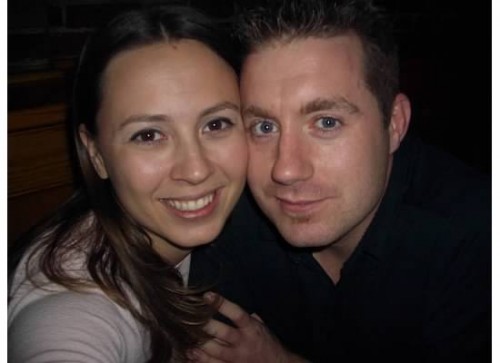 What was your life like before you met your spouse or significant other?