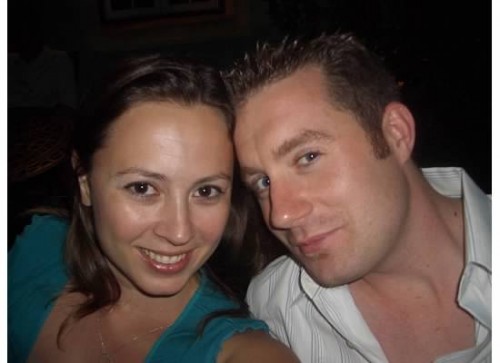 Today's writing prompt is about what life was like before kids. That seems like an entirely different lifetime since my girls are such a part of everything in our lives now! And my husband and I have changed our lifestyle so much that it's almost unrecognizable compared to our life before.
Prior to becoming a mom, I worked in corporate marketing communications management for a Fortune 20 company. I literally spent my days in meetings, moving from conference room to conference room.
Looking back, the types of things I did seem kind of crazy compared to my life now. I led message development workshops for the multi-billion dollar segment of the corporation I worked for. I sat in meetings with executive leadership and helped shape the marketing strategy for the business. And I was on the path to leadership myself.
My husband also worked a corporate job, in sales and operations. We both worked long hours and, even when we were home, we were thinking about business. I carried a blackberry everywhere and was always on-call.
I even had my blackberry out the weekend we got married. Brian threatened to throw it in the pool if I didn't put it away, so it stayed in my drawer all weekend. I had so many messages when it was time to go back to work!
We really embraced the whole high-end, materialistic lifestyle. We had the huge TV and surround sound, expensive furniture, custom made couches… you name it. We went out for a lot of expensive meals and bought fancy clothes. We hosted a lot of parties at our house and were very social.
We went through a ridiculous number of disposable paper plates, plastic cups and paper towels. We wasted food. We just weren't mindful of our lifestyle. We were the epitome of everything we try to avoid now.
All of that changed when Zoë was born. We decided it was time to re-evaluate our lifestyle, so we sold everything we owned (down to 13 suitcases and 2 guitars) and moved to Uruguay for a year.
That life-changing journey is what really led us to the simpler lifestyle we live now. I am so grateful we had the opportunity to see life from another perspective, and become the people who we are now.
We live within our means, we are very eco-conscious, we value time as a family above all else and we try to live a simple lifestyle that optimizes our health while minimizing our impact on the earth.
What was your life like before kids?