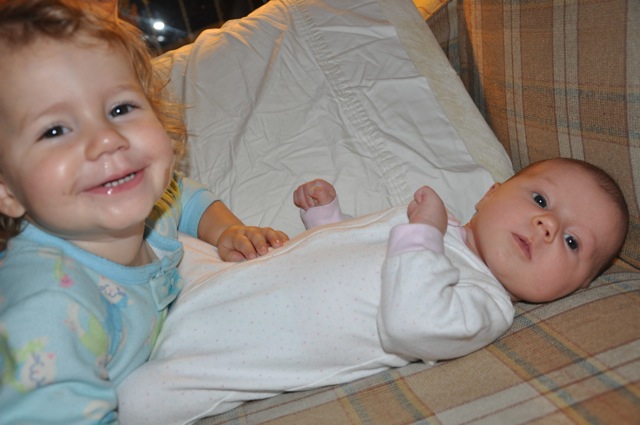 So this week I finally admitted to myself that I can't do it all. As much as I'd love to think I can… I have to be honest with myself and admit that I'm not superwoman. As a twist on one of my husband's favorite saying, "you can do anything you want, but you can't do everything you want." At least not well.
A few weeks back, our wonderful friends Brent and Leanne lent us their housekeeper for a day as a new baby present… the best present ever for a new mom. Our house was clean and I truly believed I could keep it clean once the mess was taken care of.
Boy was I was wrong. By the end of last week our apartment was such a mess that it looked like a frat house. I have never been good at asking for help or accepting help, but it was time to throw up my arms and admit I needed some.
So, we decided to hire a housekeeper to come in once a week to take care of the cleaning. Such a huge relief! Now I can toss one of the balls I've been trying to juggle to someone else and focus on the girls, our blogs and my freelance writing career.
I'll be taking on a new freelance writing contract in the next couple weeks, which is really exciting for me. I've realized that having intellectual stimulation is really important for my sanity. It makes me feel like I'm more than just a mommy… but of course being a mommy comes first, which is why I'm doing freelance now and not working in the corporate world anymore.
The next thing I need to tackle is having more "me" time, which is really hard when you're breastfeeding a newborn.
We may consider having the housekeeper come twice a week… the first time to clean and the second time to watch the girls so both Brian and I can have some quiet time. Whether that time is used to do something for ourselves or just to be able to write without being interrupted for a couple of hours, it would be great to have a little bit of time scheduled where I can have a break.
Kaylee is finally allowing me to put her down more now that she's more interested in what's going on around her and she's going to Brian a lot more. So, I get to give Zoë more one-on-one time, which is much needed for both of us. She got her first sticker book this week and we had fun putting it together… great dexterity practice for her little fingers.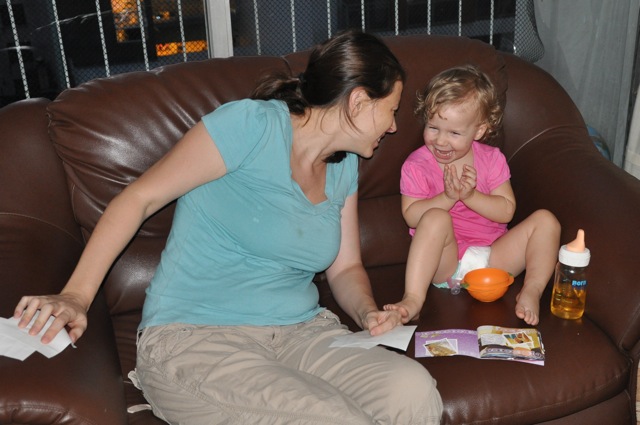 Kaylee is getting much more expressive. She's been smiling for a few weeks, but now she's cooing too. It's adorable to watch her discover her voice. Of course every time I run to get the camera, she stops smiling and I get funny little pics like this one of her yawning.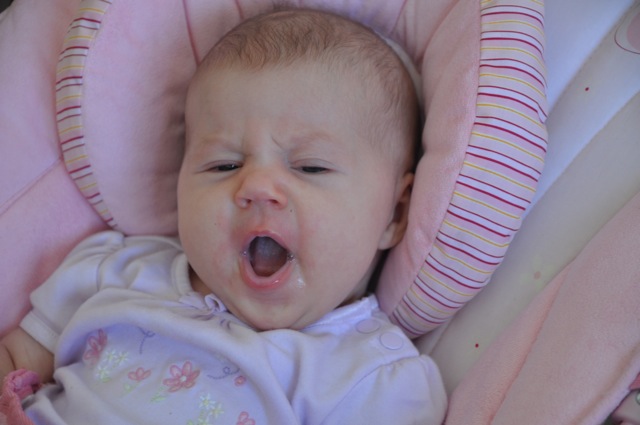 So, overall, this has been a great week, even though Brian and the girls were sick (and of course we're still tired). I feel like we're finally starting to get into more of a groove. Now if only they'd sleep this peacefully on demand ☺