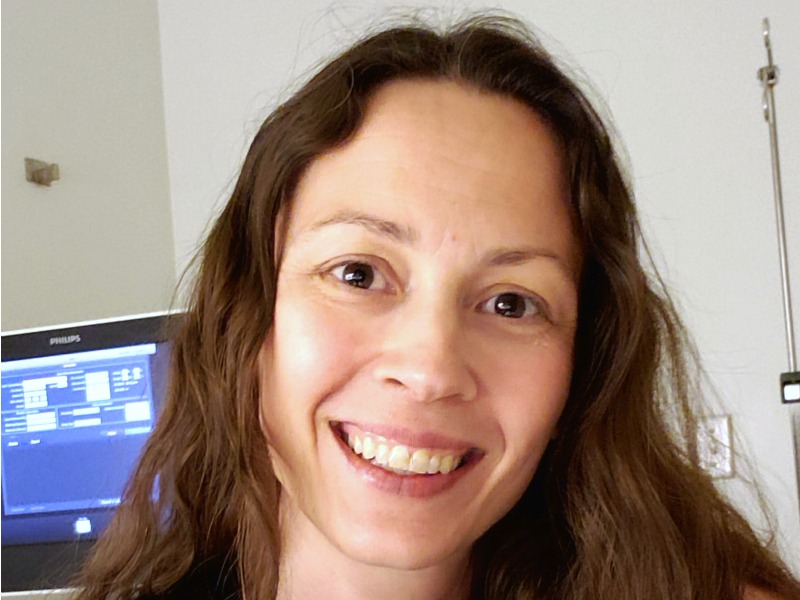 This is my 1st health update on Our Family Crushes. I'm going to be sharing all of my health updates here from now on as we're breaking Happy Mothering up into several websites.
I'm finally here to provide you with an update on my health. I know a lot of people have started to assume that I'm better because I haven't been posting.
Unfortunately, that isn't the case…
We've seen so many doctors and specialists over the last year:
General Practitioners
Gastroenterologist
Endocrinologist
Ear, Nose and Throat Specialist
Neurologist
Rheumatologist
Infectious Disease Specialist
Functional Medicine Doctor
Chiropractor
Acupuncturist
Physical Therapist
Speech Therapist
That's 12 different types of doctors and therapists… I've been poked and prodded and tested on so much it's hard to remember it all (most of it's in this list).
I've had two thyroid biopsies now, so we're sure it's not thyroid cancer. And none of the other theories we were presented with have given us any answers.
I'm the healthiest bedridden person on Earth as almost all of my tests have come back normal.
What Do These Doctors Think Is Wrong?
Only one test has come back abnormal and that's both my upper and lower body EMGs. The Neurologist expected the results to be normal, or to at least only show mild sensory changes.
She was wrong because there are all sorts of messed up things happening in all four of my limbs they tested on the copy of the report I have… and they're primarily related to motor function, which was completely unexpected.
I can't explain it all to you because we haven't seen a doctor who's been able to explain it to us yet. Our Neurologist explained what she could, which wasn't much, and referred us to a Neuromuscular Specialist.
When we saw the GI doctor, he said that since I have known nerve issues in my limbs that I could also have nerve issues in my gut. He explained that I could have sections of my small intestine that are paralyzed, so it causes problems with absorption and digestion. It causes bacteria to end up in the wrong places and cause a recurrent SIBO-type condition.
We saw the Infectious Disease Specialist last week. We were curious whether a rare parasite could be responsible, but the Infectious Disease Specialist told us there's no parasite that could cause the widespread neurological issues I have. And there's no indication I have any type of inflammation that would indicate an infection.
The Infectious Disease Specialist concurred with the GI Specialist's assessment about the gut paralysis, so we believe that's what's going on. He spent a lot of time going through my medical records binder after hearing my story.
What really struck me was when he said something like, "Normal people don't have abnormal EMGs." I think up until that moment, I was kind of secretly hoping that maybe the test was a fluke and my nervous system is okay, but I have come to accept that it's only wishful thinking.
He said he really hoped that he wasn't right, but since my EMG has been my only abnormal test, he thinks it has to be a condition causing demyelination of my nerves and that there are very few conditions that would cause the types of conduction blocks I have. He believes it's some sort of neuromuscular or neurodegenerative disease and the Neuromuscular Specialist is the right path for us to be on.
He doesn't know if a toxin like Fluoroquinolone antibiotics could cause this type of neuropathy. My neuropathy is evolving and progressing. And the muscle cramps, spasms and twitches aren't letting up.
One thing everyone agrees on is that I'll need to be on antibiotics every few months if the SIBO keeps coming back. For now, I'm up to 118 pounds and my digestion hasn't relapsed since my last round of antibiotics. I wish the weight gain translated to other improvements, but it's something to hold onto.
Next Up? Rheumatologist
I have a follow-up appointment with the Rheumatologist on September 17th. She did a lot of labs searching for something (13 vials of blood worth of tests that would have been 20+ vials if the technicians didn't take pity on me and take the extra step to see which tests they could combine).
Since it's been a few months since our last appointment with the Rheumatologist and I've still been declining, we ordered a copy of the lab results from medical records. Everything was completely normal.
I hope she still has more ideas up her sleeve when we see her next week, and that what's wrong with me is Rheumatology related.
Neuromuscular Specialist Appointment
Since everything keeps pointing back to some sort of neurodegenerative or neuromuscular disease, we've been trying to get an appointment to see a Neuromuscular Specialist since April. We discovered there are very few in our network, they're all backed up with appointments and we can't go outside of our network to see a specialist. It has been a huge headache to try and locate one willing and able to see me.
We spent the last few months dealing with insurance issues and making phone calls, in-person attempts and a drive all the way out to UCLA (out of network – lesson learned) to try and get an appointment. We finally got an appointment on September 30 to see an in-network Neuromuscular Specialist. I haven't been more scared for a doctor's appointment because I feel like this is finally "the" specialty that's going to get us a diagnosis.
It looks like all roads point to some sort of neuromuscular or neurodegenerative disease or maybe Fluoroquinolone Associated Disability. I pray it's something treatable, but most of the options that have been presented to us aren't even manageable.
I'm trying to stay strong, but it's getting harder every day. I'm scared. I don't know what's next and that terrifies me more than anything.