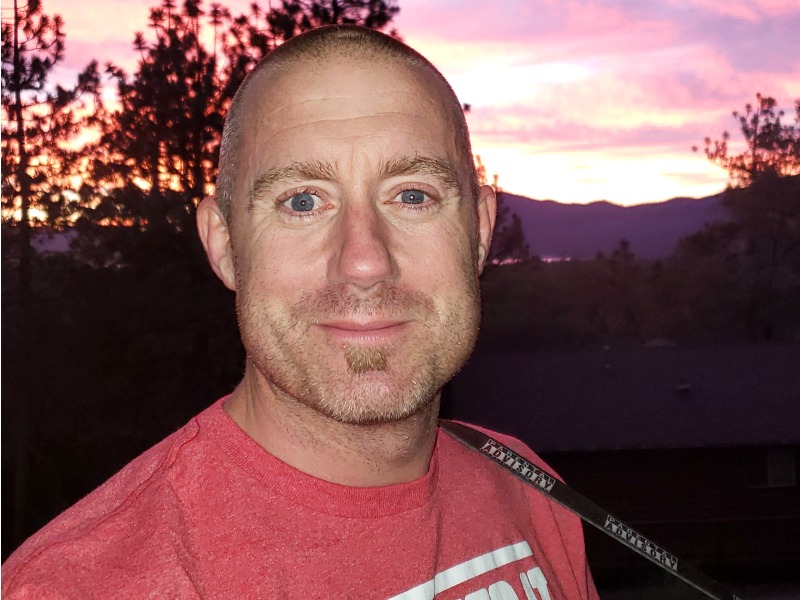 Hey everyone, Brian here… thank you, everyone, for following Our Family Crushes.
Today I'm going to answer a few questions for you… I might offend some of you reading this… and if you know me, you already know IDGAF about offending you. One thing you're going to see with Our Family Crushes is that we're going to be much more open with our thoughts, opinions and the details of our lives than we have previously been.
Answering Questions
Since our blog post The Rheumatology, Infectious Disease and Nueromusclar Specialists in My Life, we've had a lot of people reach out and ask several questions. By all means, I'm down to answer questions. We're down to let you know what's going on. That said, it's on our terms.
1. I hadn't seen anything posted so I thought Chrystal was getting better, what happened?
This is the #1 question I've received. The long and short of it is… when we first started discussing Chrystal being sick in the How I'm Braving the World in Yet Another Health Crisis post 14 months ago… we NEVER expected this road to be so long and difficult.
We truly believed Chrystal would have had a formal diagnosis by now and we would have already been down the road of recovery long before this moment. Writing about a short sickness is much different than talking about something like we're going through. It's just been difficult to write about and even more difficult to talk about.
Wanna see my eyes swell up with tears with a quickness? Ask me how my sick wife is. It takes everything in my power to not break down. These are not the types of conversations you ever expect to have in your life.
2. Isn't Chrystal getting at least a little better?
In short… NO!!!
The pain caused by her neuropathy is intensifying.  She has more intense pain through her arms and legs. Her muscles involuntarily contract and twitch. Her muscles are super tight. And she's extremely physically weak. Her pain brings her to tears daily. No, we won't use opioids… several doctors have offered and she refuses and I completely support my wife's decision on that.
A newer symptom is that Chrystal is getting "spot" headaches… that's about the best way we can describe them. It's like she has intense/ dull headache in one spot on her head (not necessarily the same spot). They don't tend to last for very long… but it's concerning that she's getting them.
Chrystal's gait is bad. As in the way she walks. She doesn't have a normal stride when she's walking.
She has no energy to speak of. To put that into perspective, the energy it takes for her to take a shower puts her down for hours afterward.
Just because she's up in weight doesn't mean she's getting better. All in all… the vast majority of her symptoms are progressively getting worse. She's scared, the kids are scared… I'm scared.
3. Maybe if Chrystal goes Keto/ Vegan/ South Beach/ Paleo, it'll help her out?
Check this out… and if my tone seems a bit harsh, that's because it is. I have quite literally had 2-3 dozen people reach out and talk to me about putting Chrystal on a fad diet.
Just stop… please???
We eat extraordinarily well. The vast majority of the food we put into our body is organic, made from scratch… by me. I'm not going to go into the details of our diet. The important thing about Chrystal's diet is, she's completely gluten-free and completely alcohol-free.
We have been to a Functional Health Doctor and we have had Chrystal on medical diets created by actual doctors. Chrystal has been through all of the food allergy testings. We, along with her Doctors, believe Chrystal is on the best diet plan she can be on right now. Chrystal quite literally eats twice as much food as I do at 3,000-5,000 calories per day.
I know all of you have the best intentions with your diet suggestions. I know you all want what's best for Chrystal, we all do. And at this stage in the game, we value the opinions of all of the Specialists we've seen over the past year and a half over yours.
4. How are Zoë and Kaylee handling Chrystal being sick?
Many of you have reached out and asked about the girls. Thank you.
I have to tell you this… I'm so proud of my little girls. They're dealing with a situation that no child should ever have to experience. They both have a sadness in their eyes. You can see it. The joy they should be experiencing at their age is completely overshadowed by having a sick mommy.
And people… when you see us in public… please stop asking how Chrystal is in front of my kids??? We're open with them, we talk to them and they know what's going on. You already know she's not better. Why bring that up in front of my kids? Why make them rehash those feelings?
Out of respect for my girls and respect for both Chrystal and myself, if you want to have a conversation with me, please pull me aside… or better yet, pick up your phone and call or stop by. The vast majority of you who see us in public haven't called to see how Chrystal is, let alone sent a text, shot over a message or anything of that nature.
When you see my girls… ask them about what they're studying. Ask them about FDR and the Great Depression or ask them about snowboarding… or ask them about making jewelry. They both have so much to offer other than talking about their sick mom.
If you're asking how Chrystal is just to be nosy and get the latest gossip, you're being rude and disrespectful. I'm on my last few straws with that. I'm going to snap on someone in public over it.
There are daily tears in our house from all of us. Because we're all scared… beyond scared… terrified actually. We went from having an almost picture-perfect life to us fighting to keep Chrystal alive. Our girls definitely have some emotional wounds and emotional scarring because of our situation.
I try my best to look for the positives in every situation… and this situation, yeah, it's getting harder and harder to find the positives. I guess, the one thing that I'm grasping to… the one thing that I'm clinging to is this… Our girls are already hardened, battle-tested warriors in life at their young ages. They will be such strong women in the future because of all of this.
5. I wish there was something we could do to help you… name it and it's done!!!
Actually… there is something each of you can do. If you really want to help us, do this once a day…
Go to Happy Mothering and share your top 5 favorite recipes/ DIY/ Beauty/ Self Improvement or whatever articles you like the best. Upvote them, then share them to your Facebook pages and Pin them to your boards.
Get your friends to check this blog out. Tell people about us, about our journey and share where to find us.
This one thing alone would help us more than you could imagine. Thank you to all of you who are already doing this and thank you to all of you who are soon going to do this.
What's Next?
Hoping for answers is what's next. We have a Rheumatology appointment tomorrow. We already saw the lab results and everything came back normal. But who knows, maybe she has and idea or knows something we don't?
We see the Neuromuscular Specialist in 2 weeks. We're all desperately hoping for an answer to what's wrong with Chrystal.
I hope none of you ever have to go through anything even remotely similar to this. Moreover, I pray to whatever higher power there may be that your children never have to experience having a sick parent.
And for all of you out there who are in THIS struggle… who are sick… or have a sick spouse… Dude, my heart feels for each and every one of you. No matter what, the Earth will continue to turn… so keep your head up, keep moving forward and don't stop. Don't do it for me, don't do it for your spouse… don't do it for yourself… do it for your kids!!!
Till next time!!!